We use affiliate links. If you buy something through the links on this page, we may earn a commission at no cost to you. Learn more.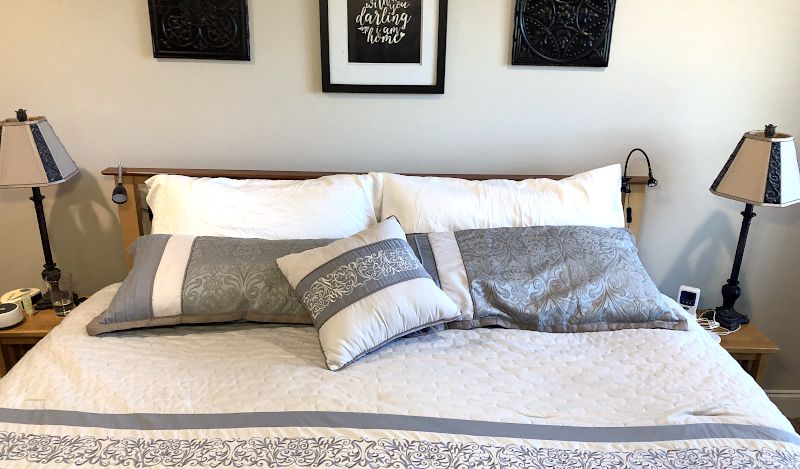 REVIEW – Over the years, my wife and I have tried a variety of different materials for sheets and pillowcases, including cotton, flannel, satin, silk, and microfiber.  All have their place.  Some are warmer, and some are cooler.  Some are rougher, and others are smoother.  For the past three weeks my wife and I have been testing a pair of new products from Sleepgram, a bamboo sheet set and a silk pillow case, to see how they compare to the others.
What is it?
The luxury bamboo sheet set comes with a flat sheet, a fitted sheet, and a pair of pillow cases.  They are made from 100% bamboo using a sateen weave.  The luxury silk pillowcase is a single pillowcase made from 100% silk with a 22-momme density.  The sheet set and the pillowcase are made by Sleepgram, an American company headquartered in LA that is known for its insert-style pillows.
What's in the box?
Sleepgram graciously sent me two new products to review, one king-sized bamboo sheet set and one king-sized silk pillowcase.
Hardware specs
Here are the specs for the bamboo sheet set:
Sizes:  Twin, twin XL, full, queen, king, California king
Colors:  Classic white, sand beige, or slate grey
Certification:  Oeko-tex
Here are the specs for the silk pillow case:
Sizes:  Standard/Queen, King
Colors:  Ivory, platinum, rose
Design and features
The bamboo sheets that I received are a classic white color.  They are not pure white—I compared them to a sheet of paper—but they are pretty close.  They have a very smooth, cool feel to them when I run my hand over them.  Sleepgram's website says that they are "silky to the touch," and they are, except when I put the bamboo pillowcase right next to the silk pillowcase.  The silk one is noticeably silkier and smoother and has a certain sheen to it that the bamboo doesn't have.  The silk pillowcase that I received is an ivory color, off white with a hint of beige in it.
Installation and setup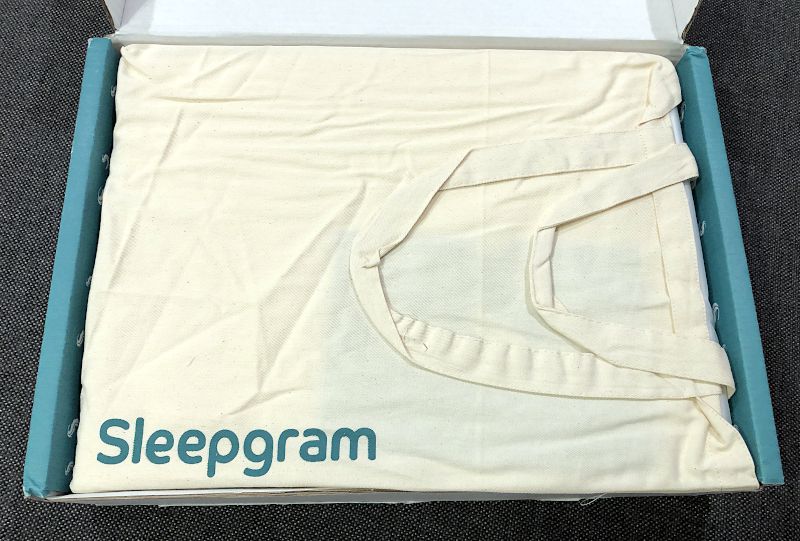 The sheet set arrived in a sturdy box, and they were thoughtfully kept in a cloth bag and included a nice customer care card with an email and a phone number for getting help.  The set including king-sized flat and fitted sheets along with a pair of king-sized pillow cases.
Never miss one of our posts again. Sent MON, WED, and FRI with the latest gadget reviews and news!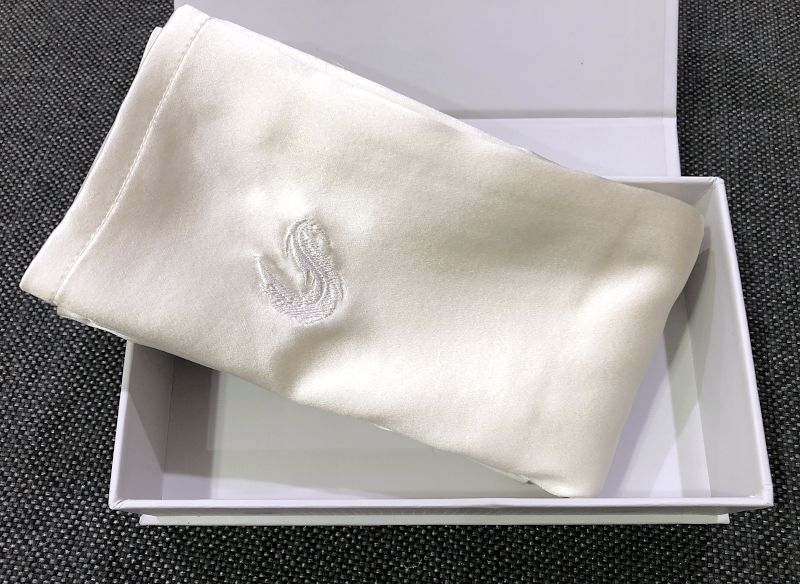 The silk pillowcase arrived in an even nicer box and was folded beautifully inside.  The Sleepgram logo was prominently displayed.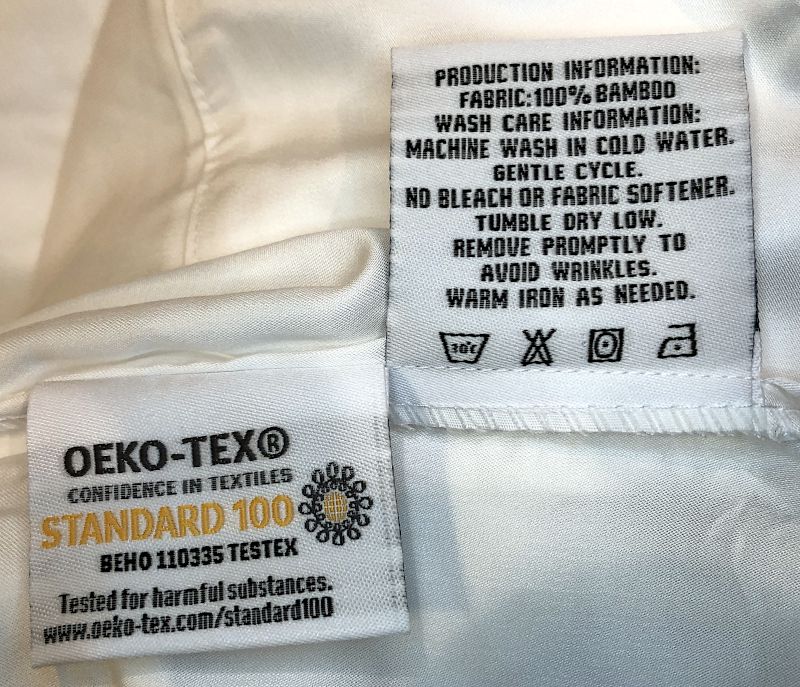 The first thing I did was to wash everything according to the instructions on the labels.  For the sheet set, I washed the bedding setting with the cold wash temperature, and I dried in the dryer using permanent press with low heat.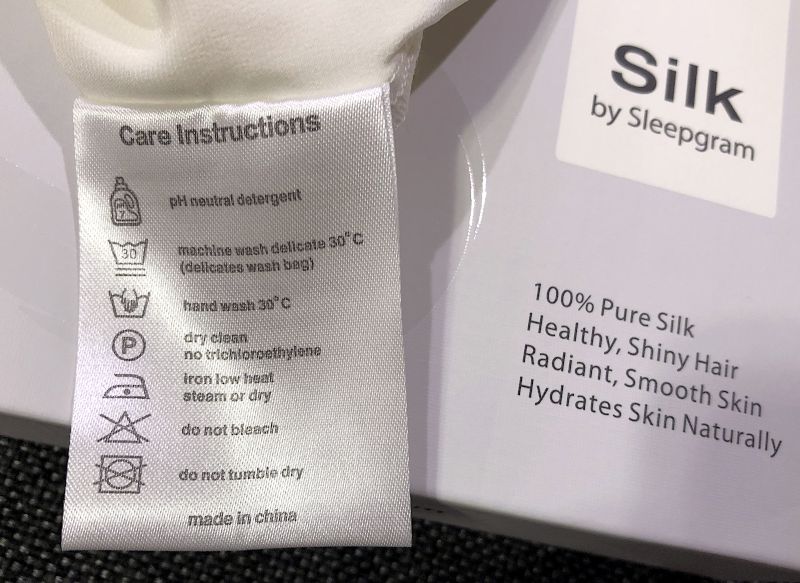 For the silk pillowcase, I used the delicate setting with the cold wash temperature.  I didn't dry it in the dryer; instead, I hung it out to dry.
Performance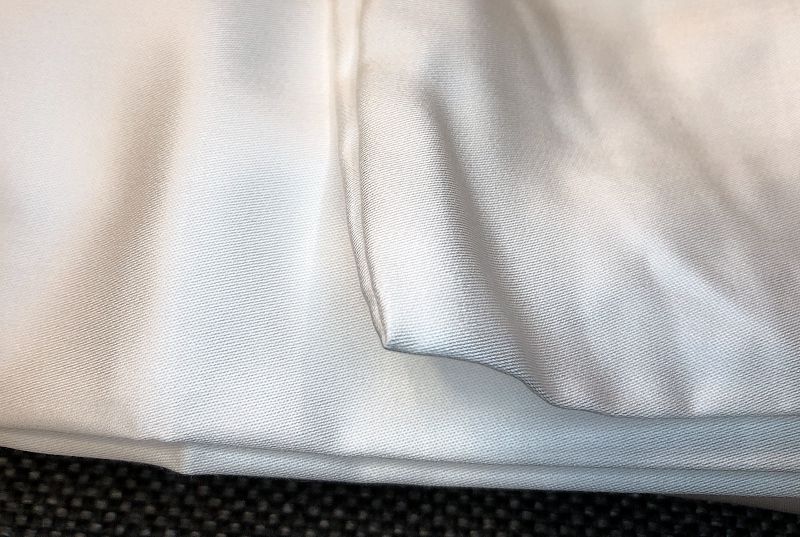 The bamboo sheets have several features that Sleepgram advertises on their webpage.  One, they are soft and smooth.  Sleepgram used a Sateen weave to achieve its softness, which is important in part because bamboo isn't naturally soft.  Two, they are cool and designed to keep me cool at night.  Three, they are naturally antimicrobial.  Finally, they are Oeko-Tex Standard 100 certified, which is a pretty big deal.  It means that the sheets are guaranteed to be "free of harmful substances" and "safe from a human-ecological perspective."  This certification is something that Sleepgram has voluntarily chosen to pursue, and it shows a level of commitment to protecting both its customers and the environment.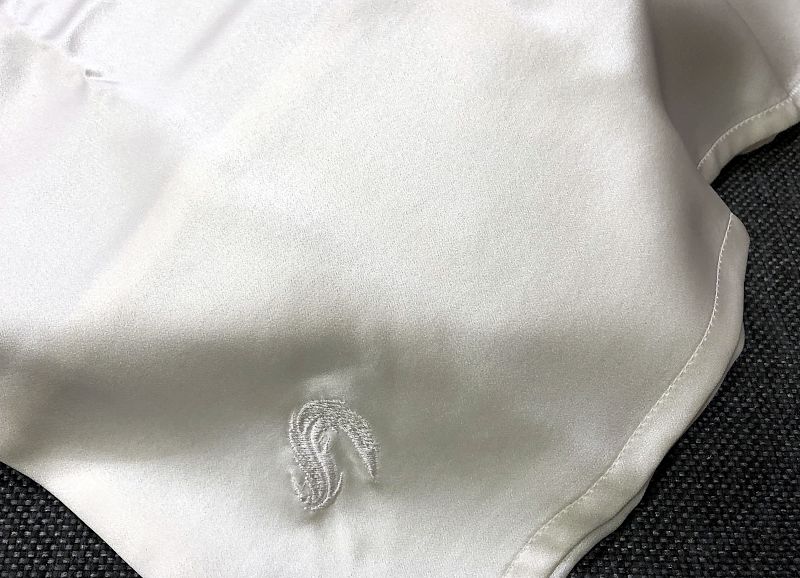 The silk pillowcase also has some features that Sleepgram advertises.  One, it's supposed to reduce wrinkles in your face.  I can't actually confirm this, but I have noticed that the silk pillowcase looks a lot less wrinkled in the morning compared to the bamboo ones.  Two, it's supposed to reduce split ends in your hair.  Three, they are naturally hypoallergenic.
The bamboo sheets are smoother and silkier than microfiber, cotton, and flannel; the only thing that I've found silkier is the silk pillowcase (and perhaps satin).  The sheets are cooler than microfiber, cotton, and flannel and about the same as the silk and satin.  The difference in temperature between these sheets and the microfiber sheets that we had been using definitely noticeable; in fact, my wife thought they were a bit too cool—she's from Texas—so I think these sheets will be best for us when used during the warmer months.  Overall, they are very comfortable sheets.  I like sleeping on them a lot, and I would consider purchasing another set after these wear out.  I am a bit more ambivalent towards the silk pillowcase.  While it's comfortable and I like it, it's not really better than the bamboo.  Given that it commands a premium price—two pillowcases are the same price as an entire bamboo sheet set—I need to love it a lot more before I would buy more of them.
I've washed the sheet set and the silk pillowcase three times, and there's no sign of wear-and-tear yet.  Silk often wears quicker than other materials, though only time will tell if that's true for this pillowcase from Sleepgram.
Extra Features
Sleepgram offers a risk free 100-night trial for both the sheet set and the pillowcase, so if you're concerned about their products, you might want to call their customer support and ask about this.
What I like
Cool temperature
Smooth feeling
Oeko-Tex Standard 100 certified
What I'd change
Final thoughts
Sleepgram has complimented their well-known pillows with a new sheet set and a new pillowcase.  The sheets are 100% bamboo, are smooth and cool to the touch, and are very reasonably priced.  The pillowcases are 100% silk, are silky smooth, and unsurprisingly more expensive.  My wife and have enjoyed sleeping on the bamboo sheets and pillowcases for these past few weeks, and I recommend without reservation that you give them a try if you're looking for a set that is a nice combination of smooth and cool.  The silk pillowcase is extra smooth and good for the face and hair, though it comes with a premium price tag.  If you can afford to pay for the best, then I also recommend trying out one of them.
Update 4/9/21
Since writing the review, my wife and I have continued to use the bamboo sheets from Sleepgram. Today we noticed that's there's a significant amount piling on both sheets, though more on the flat than the fitted. These sheets aren't that old; we've used them for less than 10 weeks. They really shouldn't be piling so much already. I suspect this means that they aren't really going to last very long. I recommend using caution before buying these sheets.
Price:  Queen Bamboo Set $99.99, King Bamboo Set $119.99, Queen Silk Pillowcase $69.99, King Silk Pillowcase $79.99
Where to buy:  Sleepgram's online store (sheet set, pillow case) and Amazon
Source: The sample for this review was provided by Sleepgram.