We use affiliate links. If you buy something through the links on this page, we may earn a commission at no cost to you. Learn more.

REVIEW – I don't know about you, but when I get a new phone, I immediately want to put a case on it. I feel almost afraid to use the phone because I feel I will drop it and break it. Figuring out the right case is tough because I want something extremely lightweight yet protective. Speck is a known brand, so I thought to try out the Presidio2 Pro case for my iPhone 12 Pro Max. It seemed simple and lightweight, which is right up my alley.
What is it?
The Speck Presidio2 Pro case is a lightweight case with up to 13 ft of drop protection as well as an antimicrobial surface.
Design and features
One thing that makes a case pop for me is the color, and the Burgundy/Pink scheme of this case did not disappoint. It would go well with pretty much any color of iPhone. They have a blue, white, and black color scheme as well to choose from.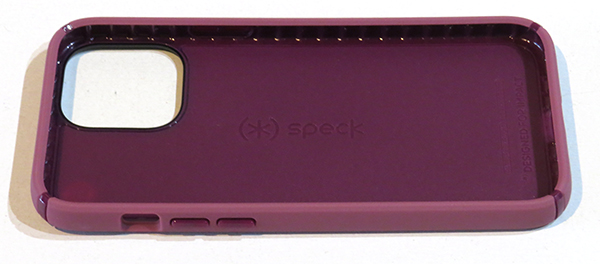 The bottom ports were easily accessible for all of my charging cables, including the thick one I have in the car. Sound came clearly out of the bottom and wasn't muffled at all.



Each button was easily accessible, as well as the vibrate switch. I felt the click when each button was pressed.



The corners have a little extra protection since we all know phones love to smack corners first into the ground. According to their website, the case can be dropped from up to 13 ft and keep the phone intact. Of course that all depends on how it lands but that is quite a height when usually they are dropped from chest height or lower!



Even with a screen protector, the lip of the case came up well over the front of the phone. I prefer it this way because that is extra protection for the one area of the phone that is always open to the elements. I feel if my phone skidded across the ground that it would be safe.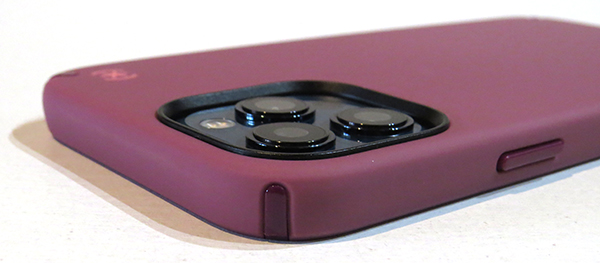 The back lip is just barely higher than the cameras, which is also fine. It just needs that little bit for when I set the phone down on a table. I was so worried when I'd set it down and the cameras were directly on the surface. It gives me peace of mind.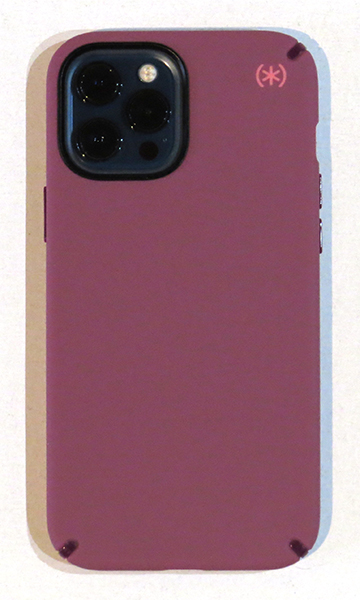 A nifty feature this case has is antimicrobial protection. It's got Microban built into the surface, so it will hopefully prevent bacteria from accumulating on the case, which in turn might keep the case cleaner.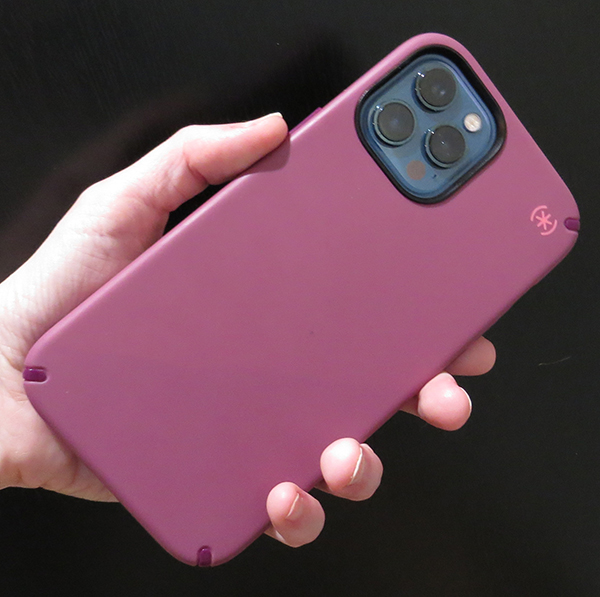 Lastly, I actually really liked the soft touch finish this case has. I don't feel as though it will slip through my hands, and it just feels nice to grip onto. It's a protective plastic case, but it has a soft feel to the surface. I prefer the slightly rounded sides, which reminded me of a mix between the previous generation iPhone and the 90 degree sides of this phone. I like the 90 degree sides but I like it gently going into the 90 degrees, which is what the case does.
What I like
Lightweight
Easy to get on and off
Buttons work very well
What needs to be improved
Final thoughts
Overall, the Speck Presidio2 Pro case will be staying on my phone for a while. I like the feel of the case in my hands, the buttons work perfectly, and I feel my phone is still very protected despite being lightweight. I feel my phone is stylish yet protected, which is what I want from a case. It is pricier than some cases, but I feel confident in the overall protection.
Price: $44.95
Where to buy: Speck and Amazon
Source: The sample of this product was provided by Speck.