We use affiliate links. If you buy something through the links on this page, we may earn a commission at no cost to you. Learn more.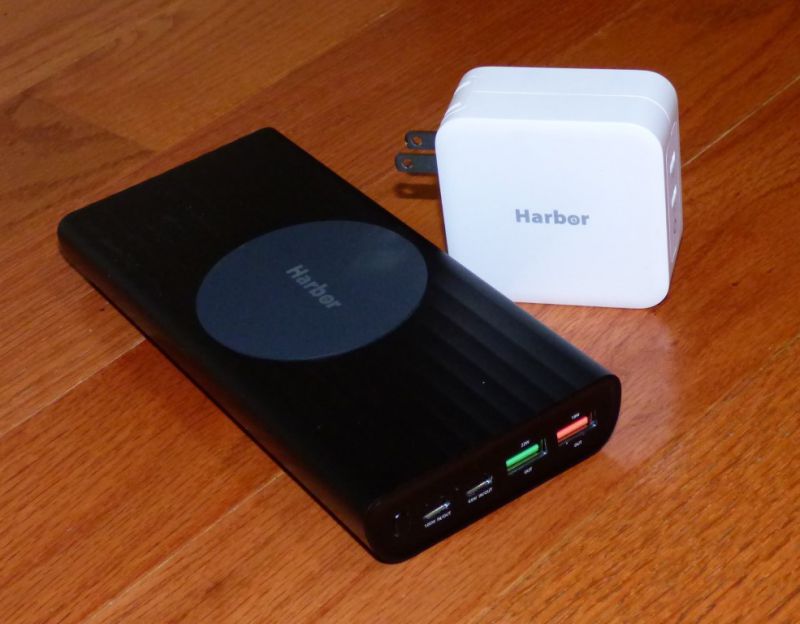 CROWDFUNDING REVIEW – Nomophobia is real. It's the fear of being without a smartphone. Under 20%  fear gnawing at your soul? Never fear! Harbor's powerful 215-Watt Super battery is here!
What is it?
Harbor's 215-watt battery is a portable power supply with two USB-A and two USB-C power sockets.
Hardware Specs:
Battery
26,800mAh battery capacity
Two USB-A output sockets (18 and 22-watts)
Two USB-C input/output sockets (100 and 65-watts)
One integrated 10-watt wireless charging pad
Aluminum housing
Weight: 1-pound 4.6-ounces (585g)
Dimensions: 7.25 x 3.3 x 1 inches (18.4 x 8.4 x 2.5cm)
Power Supply
100 to 240-volt input range, 2.5A max
Two USB-C output ports (100 and 45-watts)
Weight: 7.2-ounces (204g)
Dimensions 2.56 x 2.56 x 1.2-inches (6.5 x 6.5 x 3 cm)
Flip-out plug
What's in the Box?
Battery
Power supply
USB-C cable
Instruction manual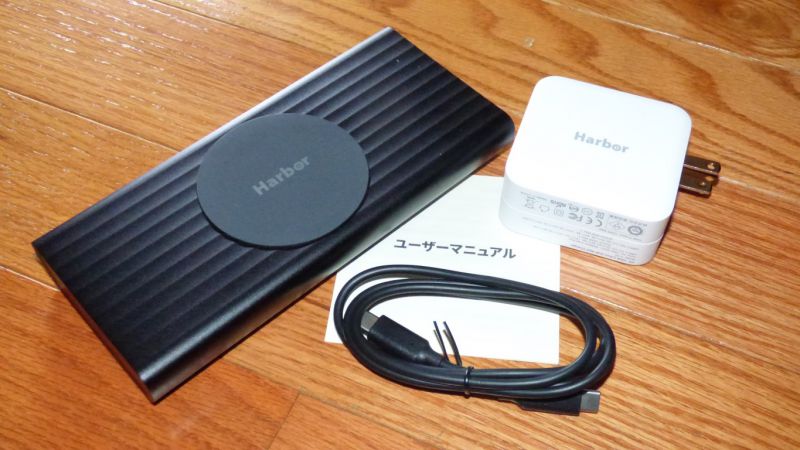 Design and Features:
Harbor's massive battery is an Indiegogo campaign. For a limited time, you can score one at a discount.
The battery arrived in casual attire but well protected.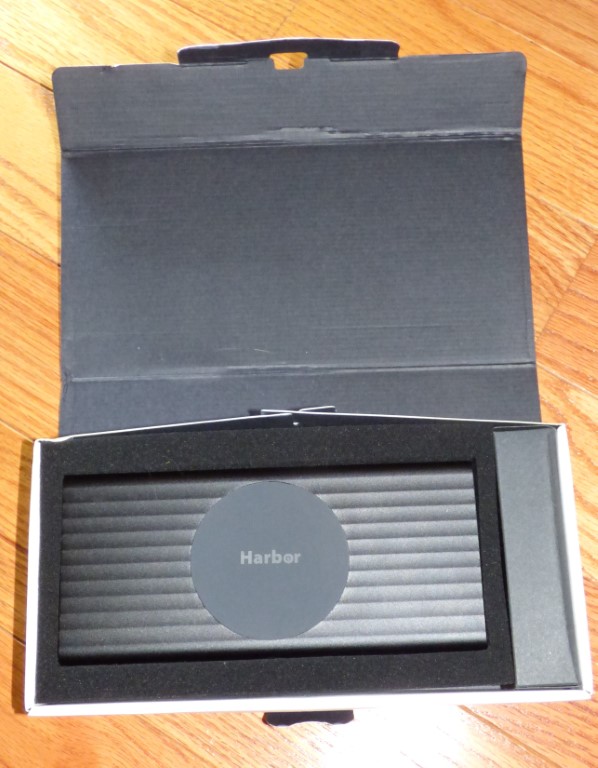 Likewise, the power supply was adequately shielded from shipping shocks.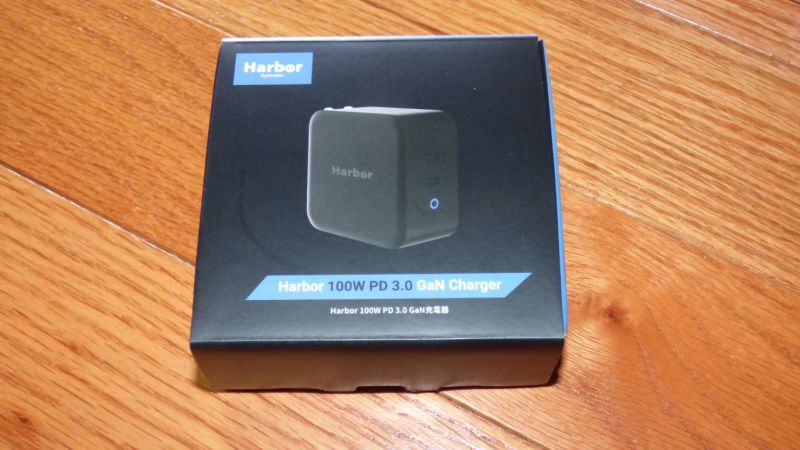 The power supply's fold-out plugs are great for travel.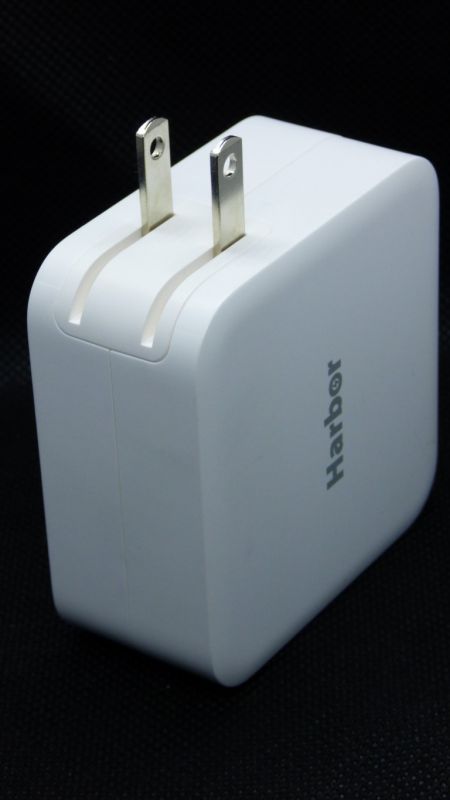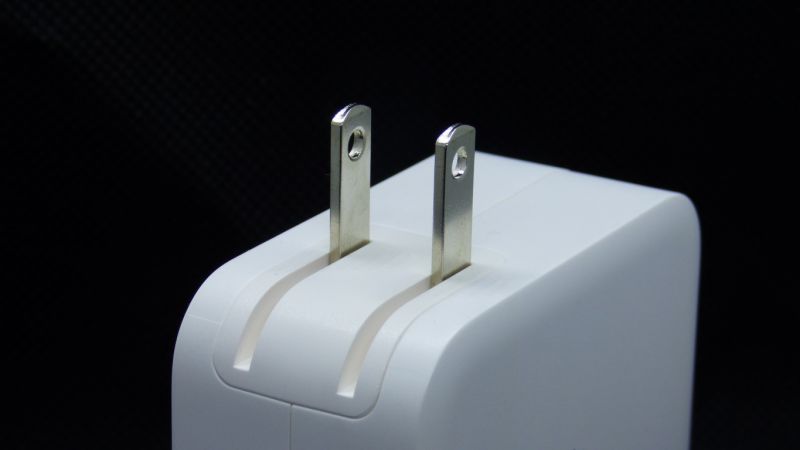 This power supply should work anywhere in the world with wide power specifications.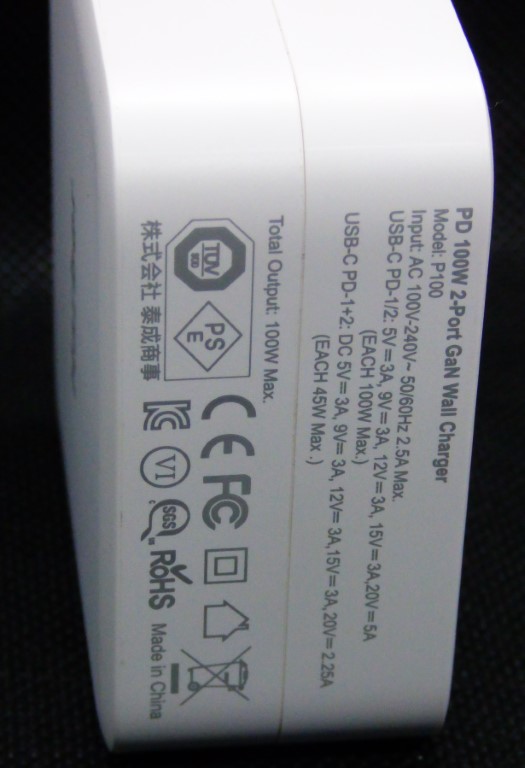 The power supply's face sports two USB-C output sockets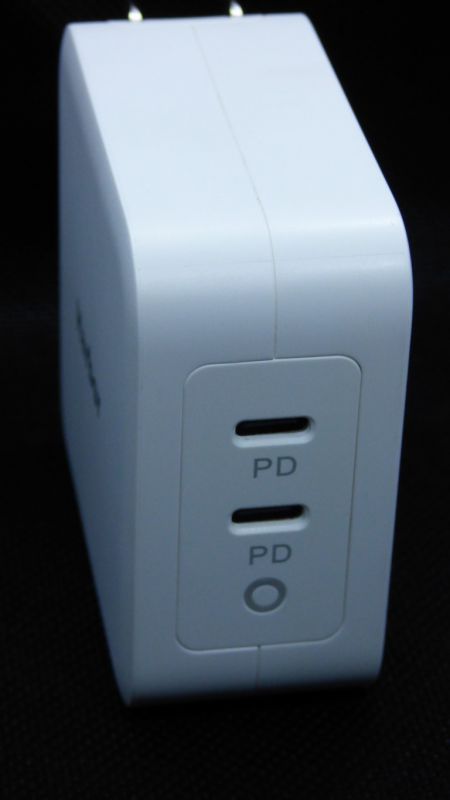 The aluminum casing on the battery feels luxurious.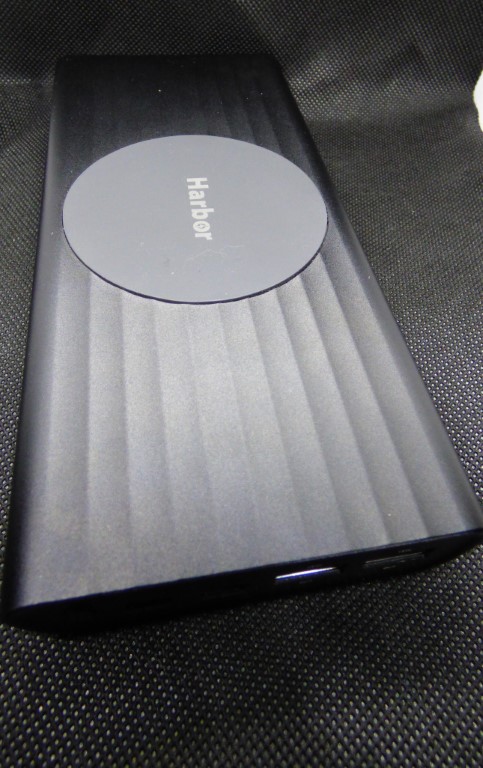 Harbor's battery is on the heavy side, but more than makes up for the weight with the massive power capacity of 26,800mAh. The batteries inside are made by Panasonic and used by Tesla.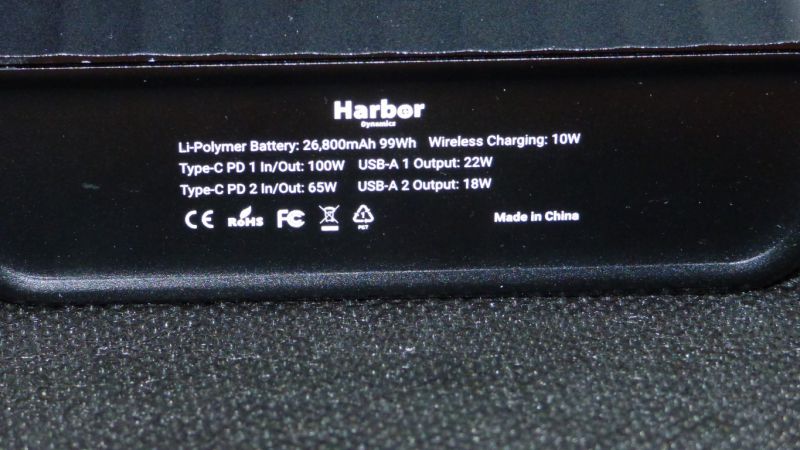 USB batteries are everywhere, so what makes Harbor's Super battery stand out from the crowd? First, the huge capacity is enough to keep a MacBook Pro running for a staggering 15-hours. In perspective, that's a non-stop flight from New York to Tokyo (been there-done that). It's also enough to charge my iPhone XS over 10 times. No other battery I've run across can claim numbers like this.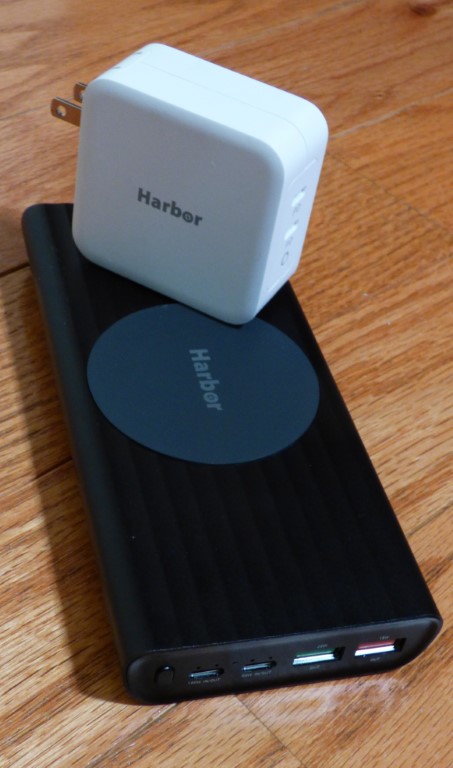 With four charging ports, a wireless charger, and abundant capacity, the Super Battery has no trouble charging five gadgets simultaneously.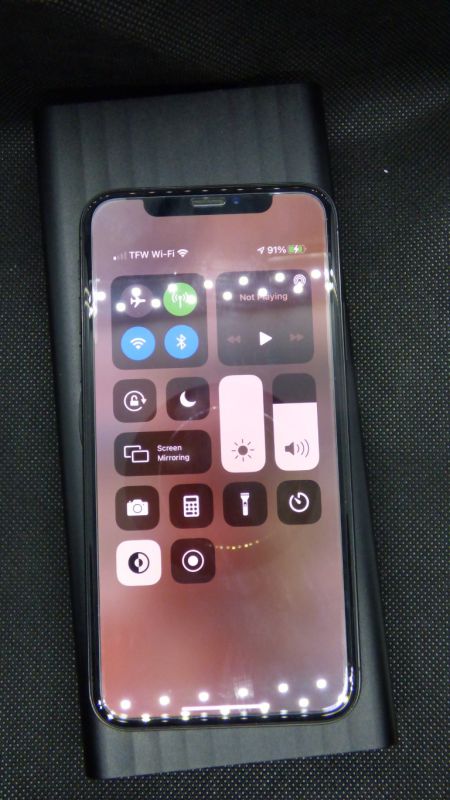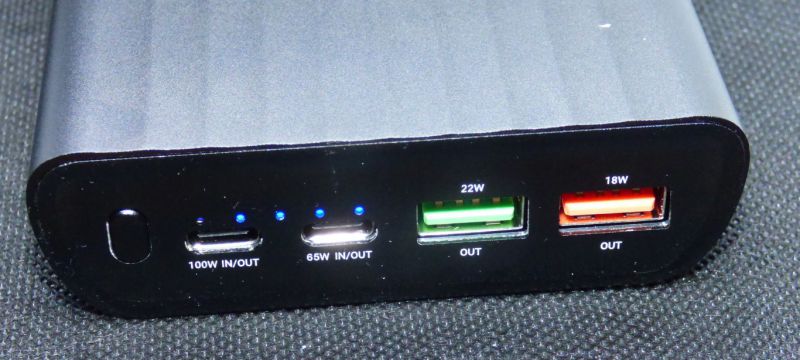 No, it's not the monolith from "2001: A Space Odyssey." Despite the huge battery capacity, this behemoth is still small enough to pocket.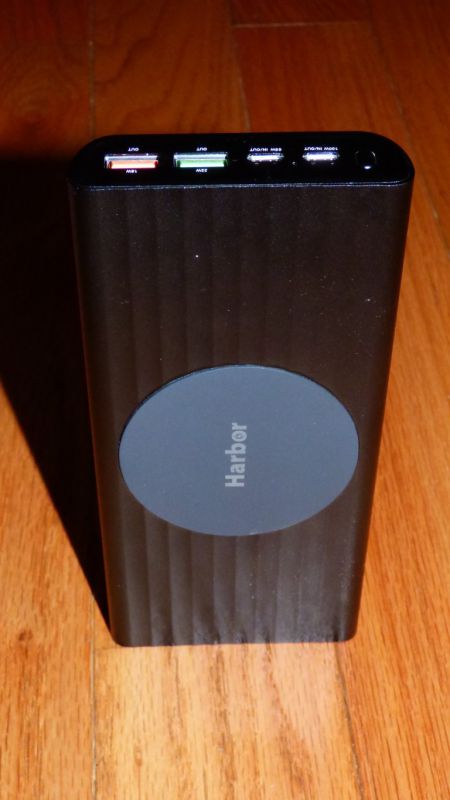 The battery capacity just squeaks in under airline 100-watt maximum capacity, so it's approved to fly.
When paired with Harbor's 100-Watt charger, from "dead" to full power, I measured 1 hour and 40 minutes for a full charge! Simply staggering!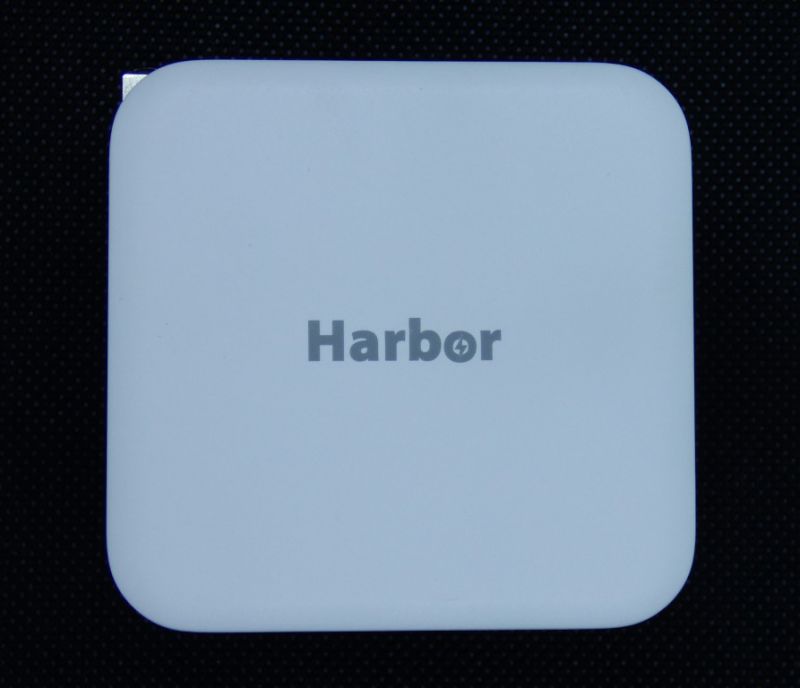 I can't tell you how many times I've wrestled with charging my phone or laptop during an airport layover, only to be frustrated with a partial charge – never again with this battery in my backpack.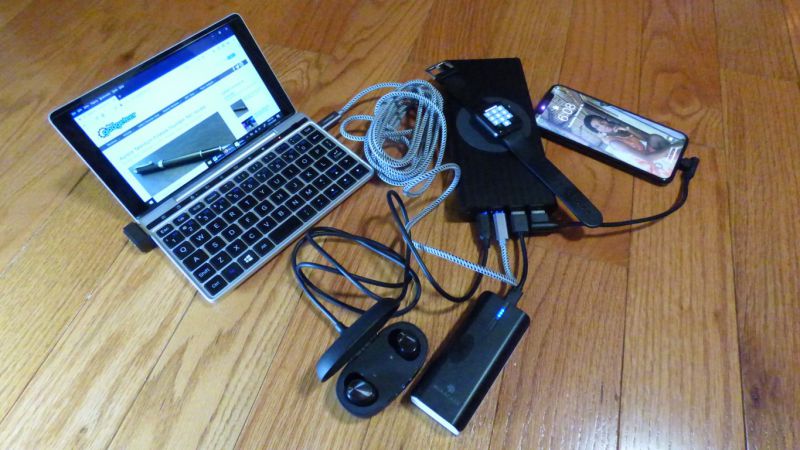 To test the claim in Harbor's Indiegogo video, I depleted the battery until it turned off, then charged it using the 100-Watt charger for 10 minutes and removed it from the charger. I was then able to fully charge my iPhone XS. I can't emphasize how valuable this fast charging capability means to my road warrior brethren. To be clear, it took my phone longer to charge than 10 minutes, but the Super batter absorbed enough electrical juice in 10 minutes than my phone could drink at one sitting.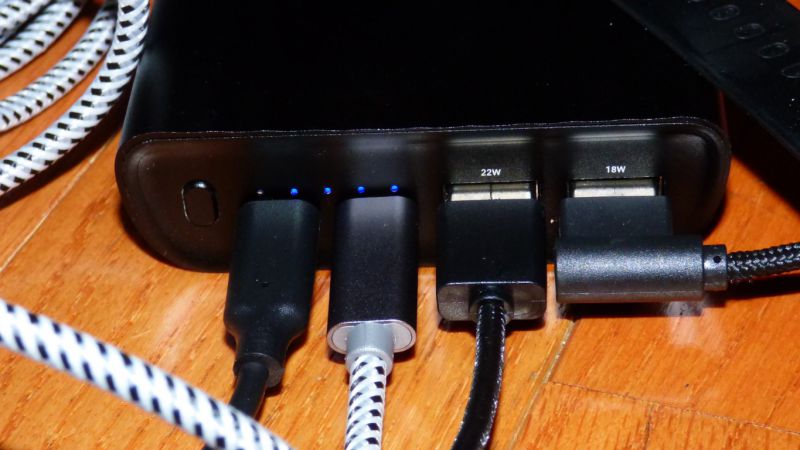 Unlike some competitors, the Harbor Super battery does not have AC or 12-volt sockets. I'm thankful the designers didn't make it larger to accommodate these features. I think for most users who are looking for speed and capacity, The Harbor Super Battery is ideal.
What I Like:
Incredibly fast charging
Huge battery capacity
What I Would Change:
Final Thoughts:
I've evaluated and have been a frequent user of large-capacity batteries and the Harbor Super battery is my favorite as of this date. I'm blown away by the ultra-fast charging, huge capacity, and craftsmanship. Best of all, my nomophobia is cured! Thank you, Harbor!
Price: $129 for the battery, $199 including the battery, charger, and cable
Where to buy: Indiegogo
Source: Samples for this review were provided by Harbor Dynamics.