We use affiliate links. If you buy something through the links on this page, we may earn a commission at no cost to you. Learn more.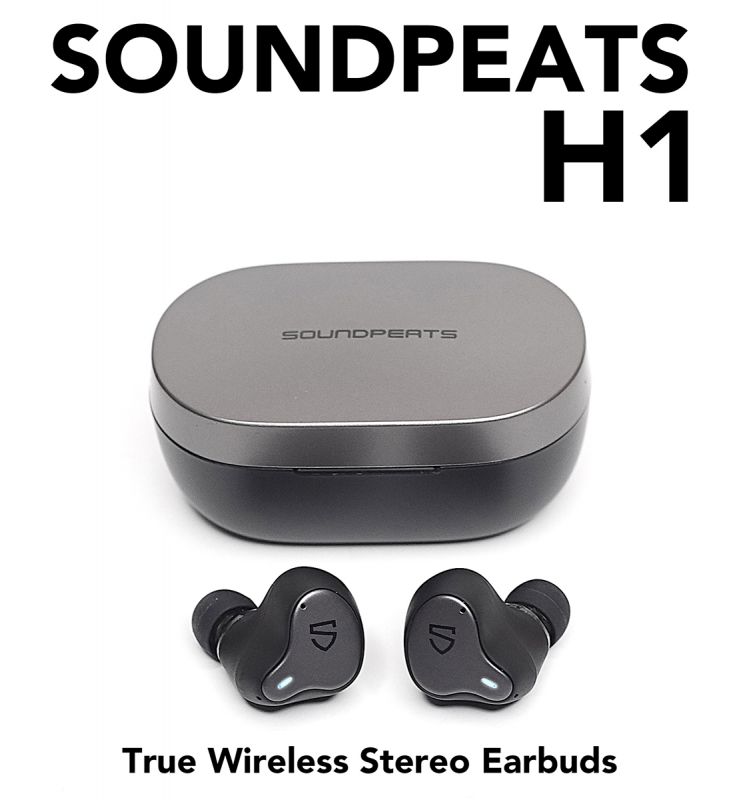 REVIEW – I can recall the time when I tried my first pair of Bluetooth earbuds, I was so impressed with them that I never wanted to go back to wired earbuds again. I have since owned several wireless Bluetooth earbuds and headphones and I couldn't be happier when I cut the cord. I loved not having the wires on my headphones get tangled or caught on anything especially when I would wear them at the gym. Nowadays, Bluetooth headphones and earbuds are the norm and with earbuds like the Soundpeats H1 True Wireless Stereo Earbuds, Bluetooth earbuds such as these have gone that one step further and eliminated the cord connecting the left and right earbuds, thus, living up to the definition of true "wireless" earbuds. This review is my thoughts and conclusions based upon my time and use with these wireless earbuds.
What is it?
The Soundpeats H1 earbuds are true wireless Bluetooth 5.0 stereo earbuds with a unique hybrid driver system combining a 8.6 dynamic driver, a Knowles Balanced Armature driver, a Qualcomm QCC3040 Chipset, along with a patented crossover allowing for a high end and rich sound experience. A unique feature with these earbuds is the Gaming Mode that allows a lag-free experience for the wearer.
What's in the box?
H1 Earbuds.
Charging Case.
USB-C Charging Cable.
S/M/L Silicone Eartips
Comply Foam Eartips
Comply Foam Eartips Install Instructions
Manual

Hardware specs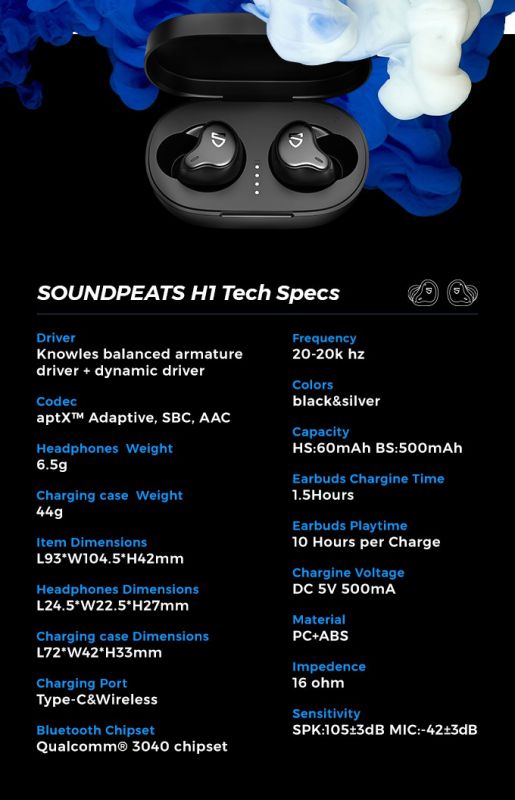 Design and features
I really like the shape and form of these earbuds. They aren't too bulky and not so protruding.  For the most part, they do fit nicely in my ear, however, the earbuds may sit too snug in my ears for my taste preventing me to hear the outside or environmental noise that I am used to with several of my other earbuds. This is a big concern for me since I like to hear the outside noise when I am wearing earbuds or headphones. I feel like this is a safety issue for me.  I just feel safer when I can hear my surroundings.
I did switch out the Medium eartips that is already on the H1 to see if that would alleviate any concerns I had about the outside noise issue. I attached the Small eartips to the earbuds but I wasn't too sure about these ones yet.  Then I tried switching out the Small eartips for the Large eartips. All this did was make the earbuds not fit properly in my ear causing them to make their way loose and want to fall out of my ear. I then tried the Comply foam eartips which gave more of a seal since the foam eartips mold to the shape of your ear so I just settled back with the Small eartips.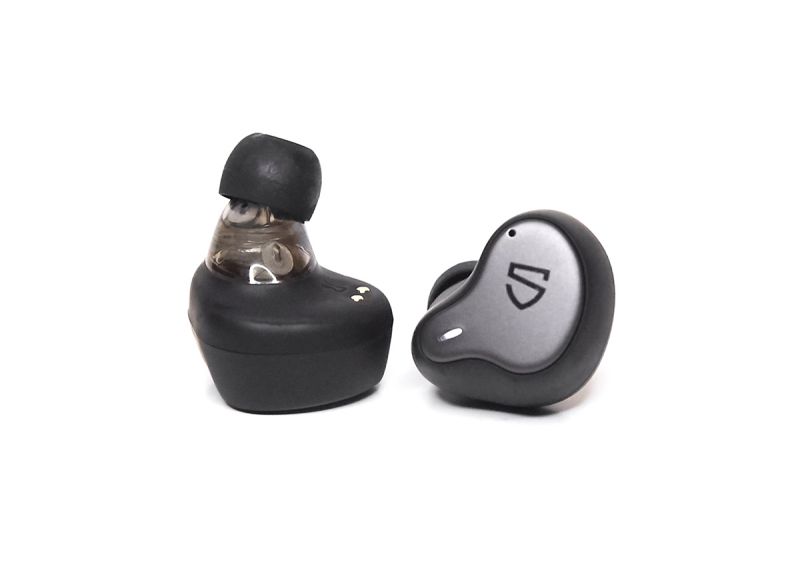 Maybe an optional wing would have been handy, however, with the current shape of these earbuds I am not sure if it would be possible to attach a wing. I just find the addition of wings on earbuds to be more secure and prevents the earbuds from falling out even if they start to wiggle themselves from your ear. So, I decided that the Small eartips was the way to go since those were the only ones that I could just faintly hear enough outside noise. I prefer to hear more outside noise when wearing earbuds but that is just my preference.
The H1 earbuds  have Full Touch Controls on the sides of the earbuds. I found these touch controls to be responsive and  very useful especially when adjusting the volume. I have other earbuds that do not have the touch controls and unless I have my phone within arms reach I am unable to adjust the volume, or skip tracks. All I am able to do is Pause and Play my music or Answer and End calls. That's great and all but I find myself needing to adjust the volume more times than not. With the H1, not only can you navigate through your music, adjust the volume, Play and Pause your music, Answer and End phone calls, but with a couple of taps, you can enter into Gaming Mode. But more on that later. Keep in mind, that you need both earbuds on to fully control the Volume since the Right earbud increases the volume with taps and the Left earbud decreases the volume. So, if you are only wearing one earbud at the time you may need to set the volume for the earbuds and then you would need to control the volume via your smartphone or device.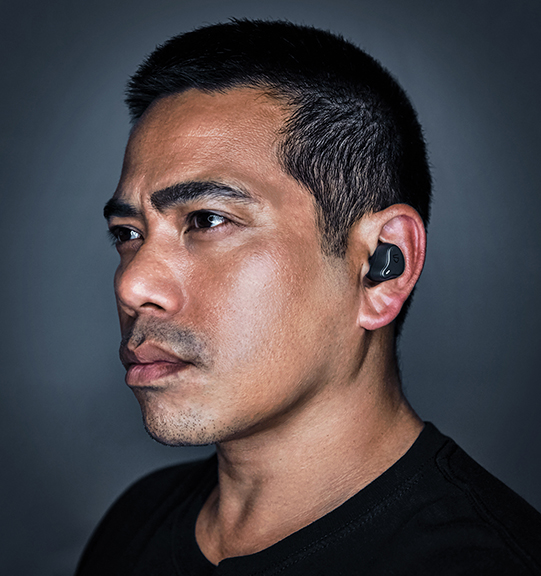 These earbuds use a mirroring technology since only one earbud is actually connected via Bluetooth while the other earbud mirrors the connection. It states on Soundpeats' Kickstarter page, "only one earbud at a time maintains the Bluetooth connection with the smartphone, while the other one mirrors the connection. In the event that the primary connection is cut off or detected to be weaker than that for the mirroring bud, it will be rapidly and seamlessly swapped from one bud to the other – all without you being aware or having to do a thing".
Now, one thing that I could not find out about is the IPX  or waterproof rating on these earbuds. I checked Soundpeats' website as well as their Kickstarter page and could not find any info on this matter. I also checked the included manual but nothing in there mentions the IPX or waterproof rating. I'll update this review when I find out more on this.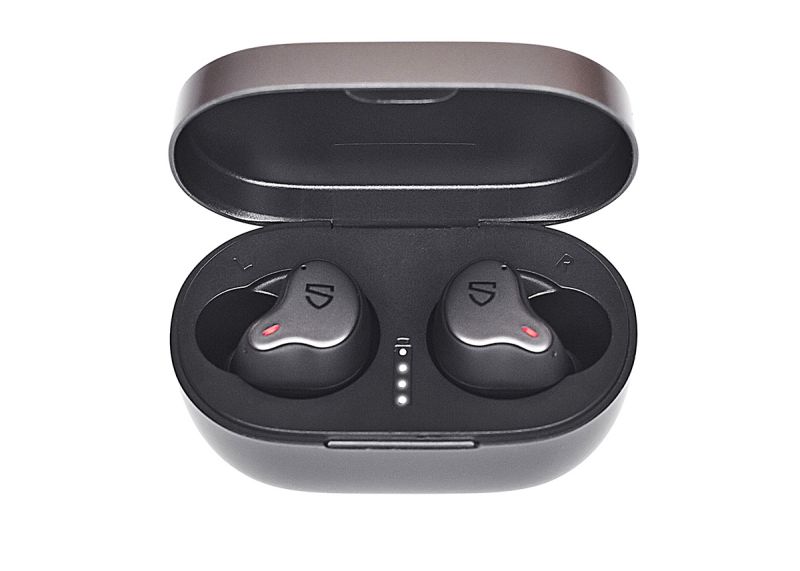 As most wireless earbuds do, these earbuds come with a charging case that you can also use to store the earbuds when not in use.  The overall charging case is made of plastic and the lid seems to be rather flimsy in my opinion. The H1's plastic case doesn't feel as sturdy as the case for the Cleer Ally earbuds. I really like the design of the Cleer Ally case because it's a more slimmer form and has a clear window on the lid. I can see the status of the earbuds as they charge without opening the case. It's slimmer design makes them easier to fit into my pocket, also. To see the charging status of the H1 earbuds I would need to open the lid to see the four LED status lights. However, there is a status LED light on the back of the case right next to the USB-C port but that is meant for the status of the case and not the earbuds.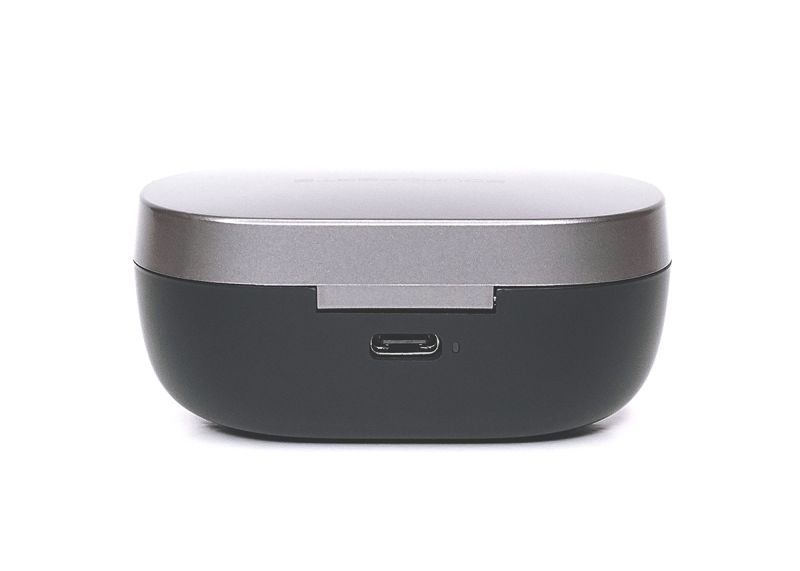 Although there is a USB-C charging port, this case can also be charged wirelessly with a Qi wireless charger. Having this feature makes it convenient if you do have a wireless Chi charger handy. For me personally, I find plugging in the USB-C cable just as convenient but also faster when it comes to charging.
The battery life on the H1 is rated to be 10 hours on a single charge and around 35 hours of playtime in addition to the charging case. Although, I never found myself wearing the earbuds for a full 10 hours in use, wearing the earbuds at the office lasted the whole day so, I am loving the battery run time.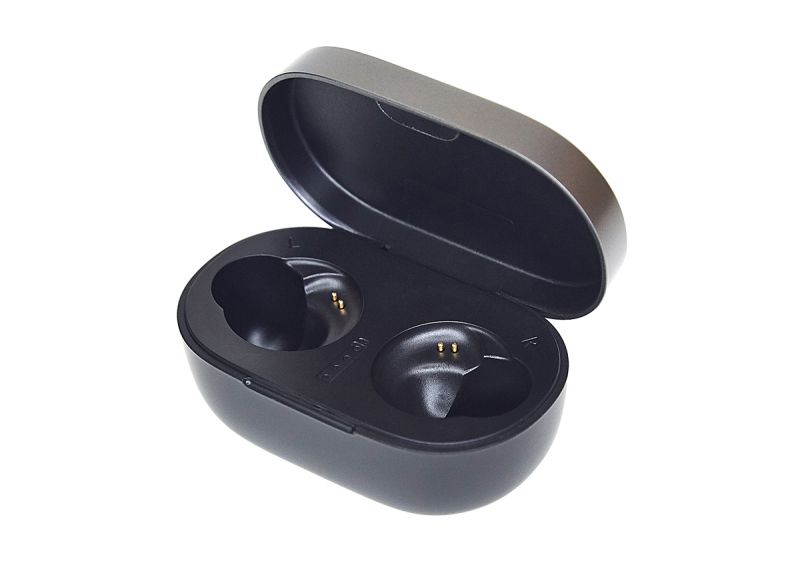 Setup
Pairing the H1 to your device was fairly easy. As soon as you take out the earbuds from the case, it starts the pairing process. My phone found the earbuds right away and paired with both earbuds just as fast. I like that both earbuds paired together to my phone and that I didn't have to go through a process where one earbud has to pair to the device first, then I have to pair the other earbud to the already paired earbud. I have had my experience with such a process on a few earbuds and let me tell you, that syncing process was hit and miss. I really appreciate this effortless duo pairing.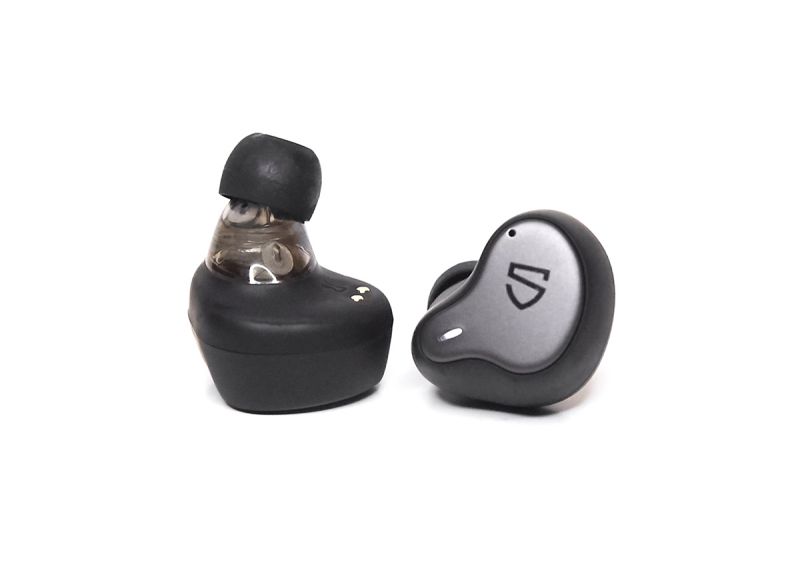 Performance
The sound quality of these earbuds are extremely good. The clarity of my music was exceptional. You can really hear the separation of the highs, mids, and lows. Although, you won't get that booming bass of course, but you will definitely experience the sound of the mids and the resonating lows. Overall, the sound quality of these earbuds left an impression on me. They sound very full as compared to other earbuds I have used where the other earbuds just sounded flat with too much treble and not very much in the mid and low frequency range. The H1 earbuds seem to have much more depth in the music I was listening to.  I was truly impressed by the sound quality of these earbuds and listening to music with these earbuds was definitely a treat. I could tell a difference in the sound quality that I haven't heard before with my other earbuds.
I was also pleased with the call quality of these earbuds. The people on the other end sounded very clear and my phone conversation didn't have that tinny, echoey sound. It sounded as if I had my actual phone up to my ear. I didn't notice any type of delay in our conversation and I felt that we were in full duplex the whole time I was on a call. The H1 earbuds have two noise separation microphones on each earbud making them ideal for hands-free communication. According to Soundpeats, the "second microphone samples the ambient noise, thanks to the embedded cutting-edge cVc™ 8.0 (Clear Voice Communication) algorithm, that signal can be effectively canceled out from the original captured by the first microphone." So, whatever technology Soundpeats is using, it seems to work just fine.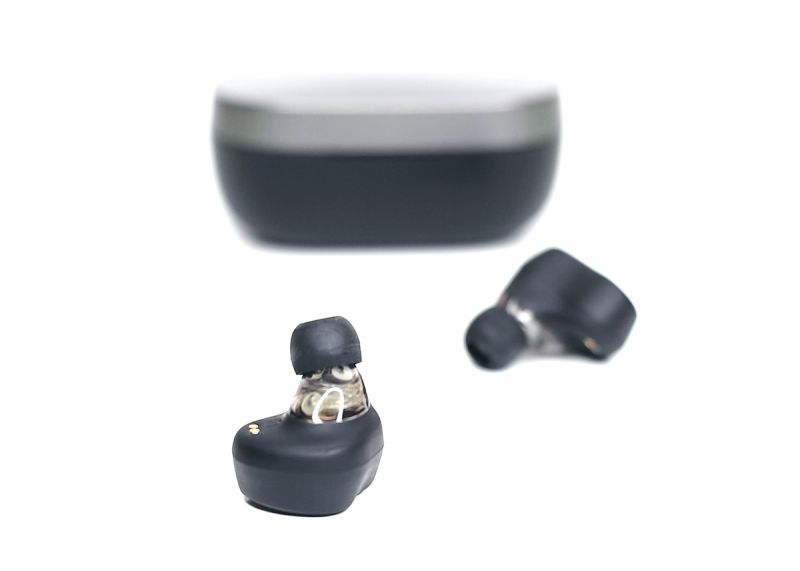 And speaking of delay, these earbuds have a Gaming Mode feature which reduces latency, otherwise known as lag or delay, when playing games or watching movies. I really couldn't tell the difference in latency between the audio and the video when watching a movie. Maybe my ears just aren't that fine tuned to tell the difference. But let me tell you, with these earbuds on is a whole new movie watching experience with my smartphone. The sound is amazing.
I read other reviews for these earbuds and some of them mention the lack of bass. I tested these earbuds with one of the Terminator movies and also with one of the Transformers movies and the sound was fantastic combined with the rumbling mids and lows. I love those sounds in action movies. I choose those movies because I know the sound design is geared toward that heavy rumbling explosion and rising stingers. I think from now on I will wear the H1 earbuds when watching movies on my smartphone so I can be immersed in the whole cinematic sound experience.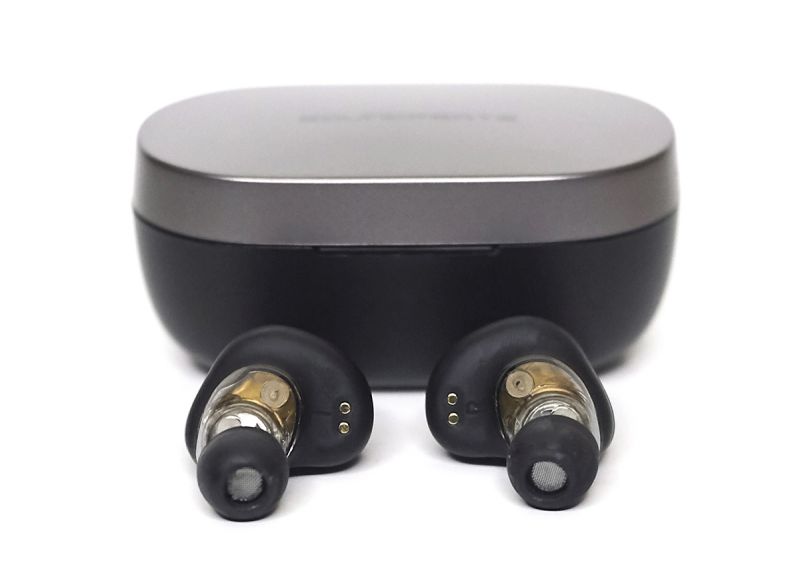 What I like
Sound quality
Mid and low sound frequencies
Wireless charging case.
Long battery life
What I'd change
Not enough ambient outside noise
Status lights on the exterior of case.
Information on waterproof and IPX rating.
Final thoughts
Although the H1 earbuds don't allow me to hear enough outside noise for my taste, they do sound amazing. I think it is due to the way these earbuds fit very snug inside my ears or maybe it's just the shape of my ears. Either way, the hybrid drivers really help pump out great sound for these little earbuds. I really enjoy the sound quality of these earbuds, especially since I haven't heard any other earbuds that sound this good. I was truly impressed with the sound quality and more so with the mids and lows that these earbuds produced. I don't think I have heard mids and lows like that when listening to my music or watching movies on my smartphone with my other earbuds. So, if you are looking for some great sounding earbuds and don't want to spend a great deal of money, then you should definitely check these earbuds out for yourself. I know that if I want really good music or cinematic movie sound experience that these earbuds are the go to earbuds for me.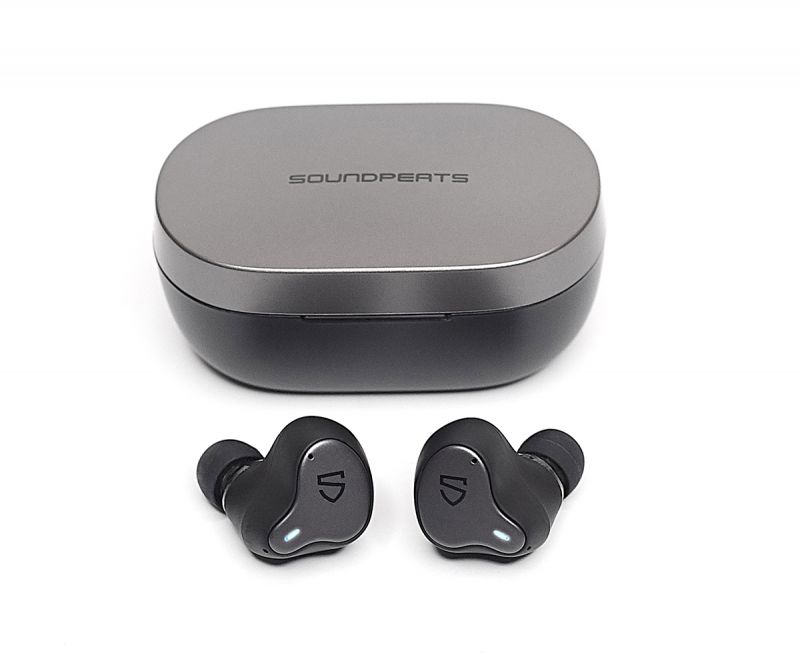 Price: $75.00
Where to buy: Soundpeats INDEMAND Indiegogo
Source: The sample of this product was provided by Soundpeats.