We use affiliate links. If you buy something through the links on this page, we may earn a commission at no cost to you. Learn more.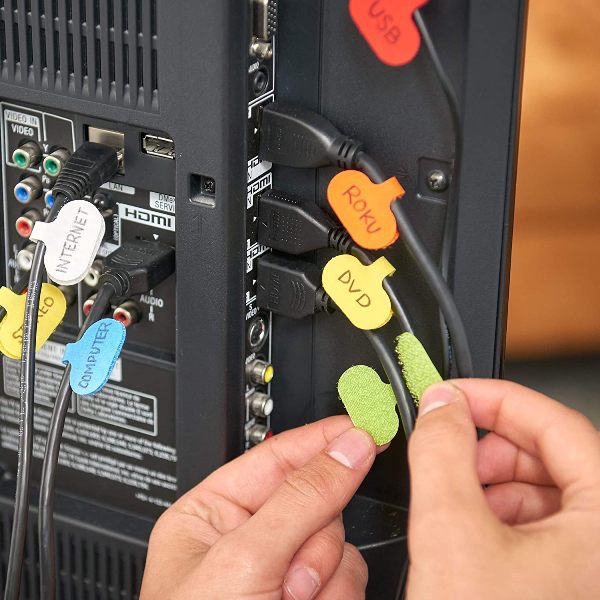 NEWS – Whenever I need to troubleshoot the cables of a device in our entertainment center, I curse the cable mess behind it. I waste loads of time just identifying the correct cables that belong to the device in question before I've even gotten the chance to do the actual work. Labels are definitely the answer, but I don't like using adhesive labels – I don't like trying to line up perfectly the adhesive ends of a label or the sticky mess it leaves behind after removal.
Then I stumbled upon Cable Labels by Wrap-It Storage. These write-on labels are made from hook-and-loop material and come in white or multiple colors. You can choose from either round (writing surface is 0.5″ wide) or oval labels (writing surface is 1.2″ wide). I don't have these just yet, but oh my gosh, I'm so excited to try them out! If this strikes a chord (or "cord" – ha!) with you too, you can purchase the Wrap-It Cable Labels (36 pack of oval labels, or 60 pack of round labels) at Amazon for $14.99.