We use affiliate links. If you buy something through the links on this page, we may earn a commission at no cost to you. Learn more.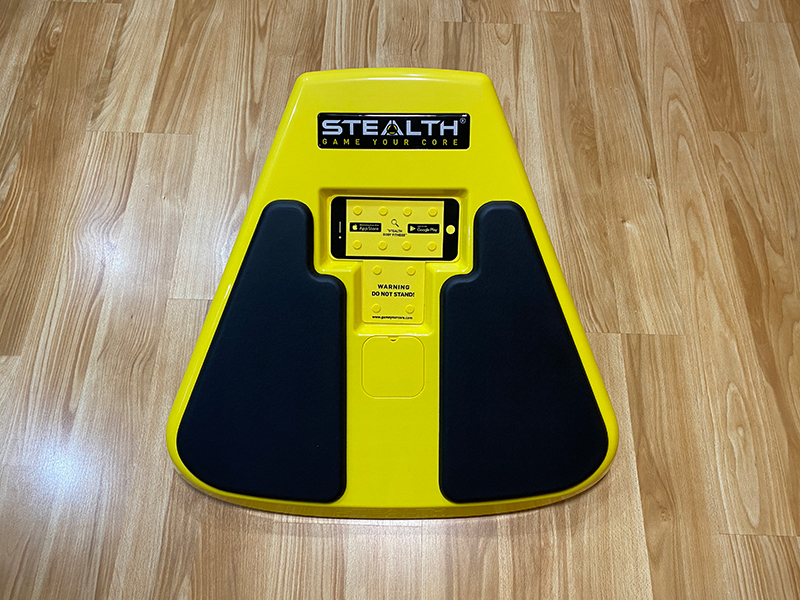 REVIEW – Do you have a strong core? How about six-pack abs? Want both? Along with a healthy diet, one way to achieve those goals is to do planks. Don't groan, they are a good exercise. But I get it, they aren't fun. One way to make them infinitely more fun is by doing planks with the Stealth core trainer. Let's take a look.
What is it?
Stealth is a piece of exercise equipment that makes planks more fun by allowing you to play games while you work your core / abs. Stealth offers 3 different models. The Pro, Plankster, and Personal. The one they sent me is the Plankster which has a 300lb weight limit and a 22-inch wide platform. The Personal is wider at 26 inches and the Pro has improved padding.
What's in the box?
Stealth core trainer
User guide
Design and features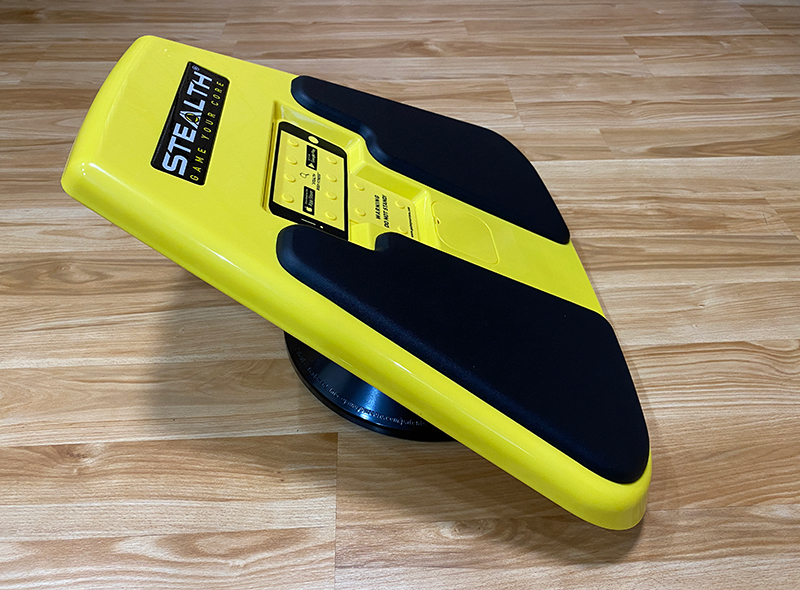 The Stealth core trainer is a dome platform with a hard plastic board mounted on top that has padded cushions for your forearms. The board can tilt/twist up, down, left, and right.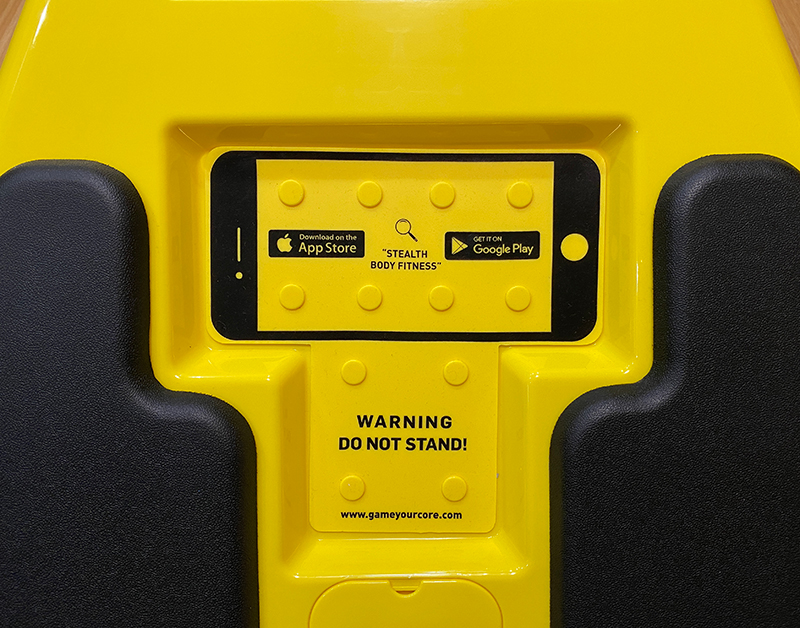 The board has a slot for your phone that allows you to place it in landscape or portrait orientation.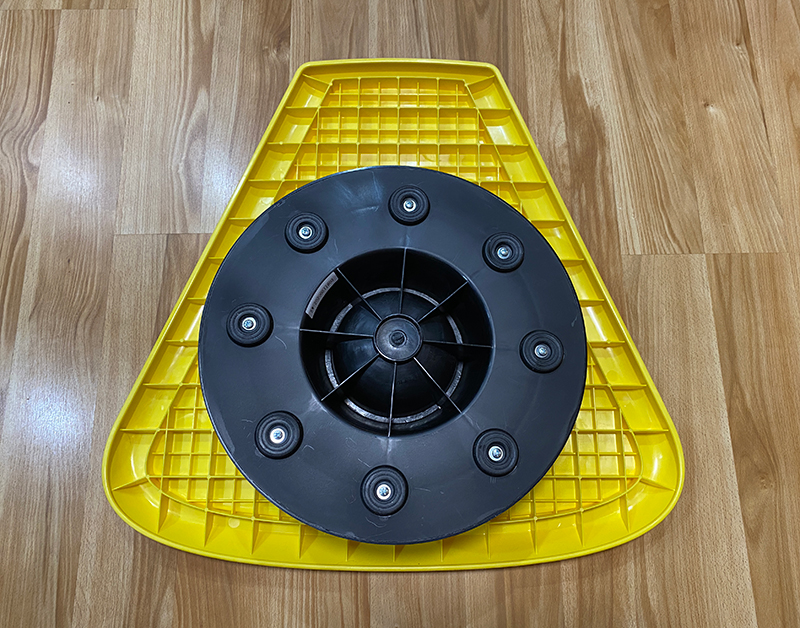 The dome base is very sturdy and has 8 rubber feet that keep it from sliding around on the floor while you're doing your workout.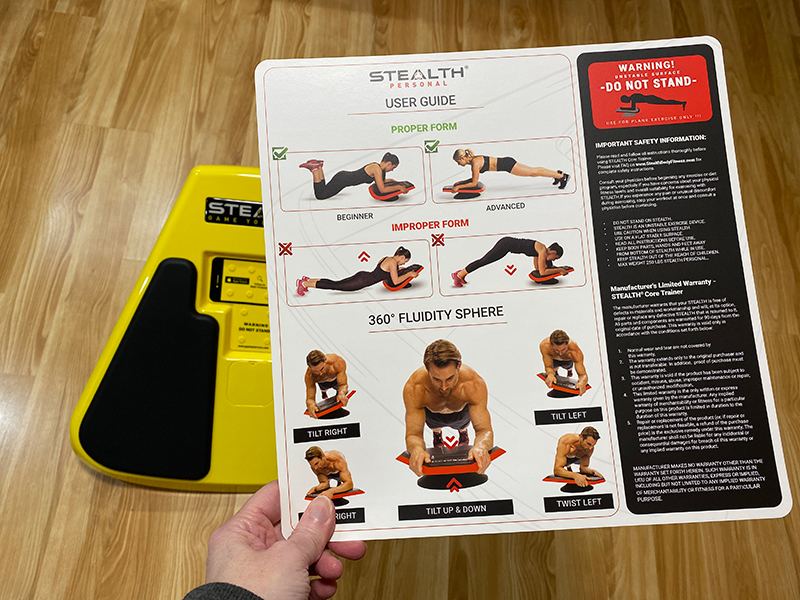 Stealth comes with a printed user guide on a large card that shows you the basics of how to do a proper plank using the core trainer.
The App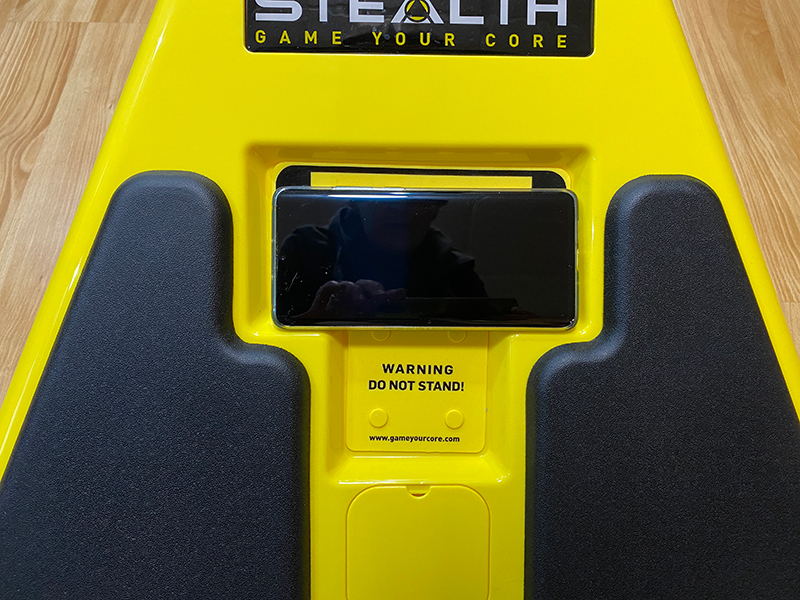 To start using Stealth, you just need to install the app, place your phone in the slot on top of the platform, and follow the prompts.
You can choose between games and challenges. The app has 2 free games that you can choose from, or you can opt to play for Stealth Premium to get access to other games. The premium service is $24.99 per year, but you can try it out for free for 7 days. The app claims that there are new games every month. Right now there are 12 extra premium games.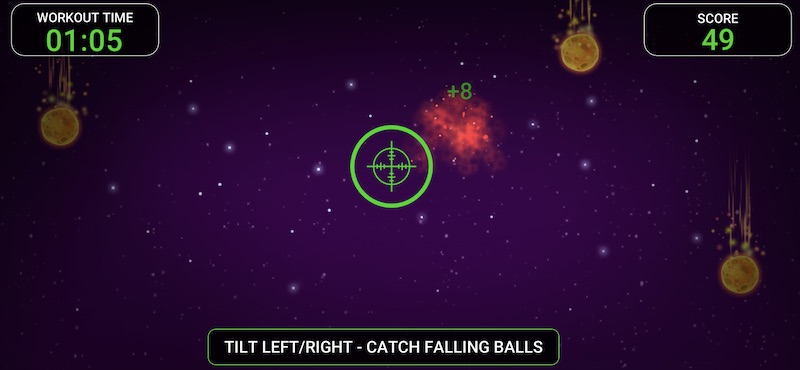 If you don't want to pay extra, you do get access to two freebie games. The first game is called Galaxy Adventure and is basically just a shooting game where you blast planets and falling fireballs by tilting and twisting the Stealth platform while holding a plank.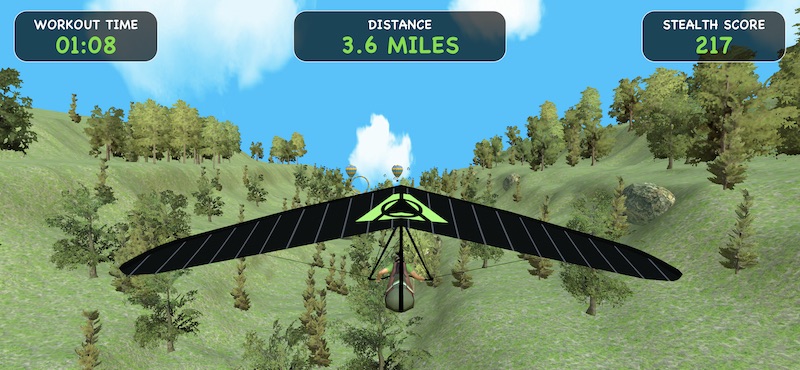 The other game is called Speed Gliding and with this game, you navigate your hang gliding alter ego through valleys of trees, birds, hot air balloons, floating rings, and more.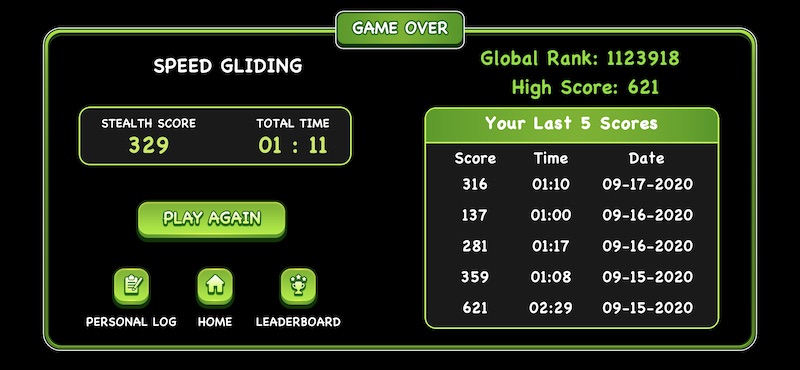 With both games, you have an option to play them in countdown mode or endurance mode. With the countdown mode, you select a time limit and with the endurance mode, you just keep playing until your abs/core gives out and you decide to stop. Either way, once you end the game, you are presented with a scoreboard of your last 5 scores so you can see your progress.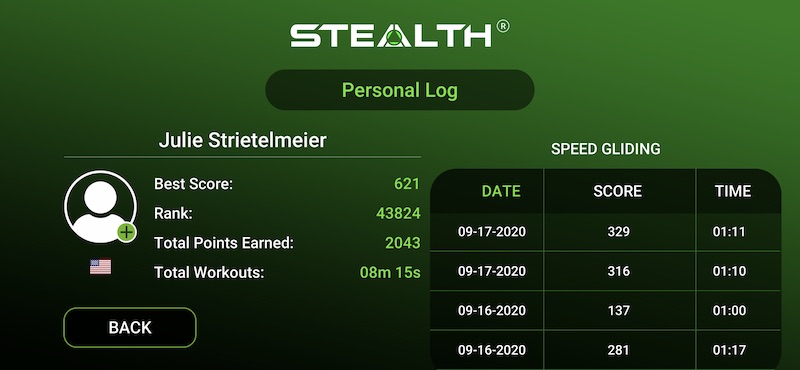 You can also check your personal log for even more info.
Other options in the app allow you to play in challenges with other people who also own a Stealth core trainer.
You probably think that this device would make doing planks easier, but it's harder than it looks and that's because you're not as stable when you're using this device as you are with a traditional plank. It's crazy challenging and takes some getting used to which is actually the point. But it's definitely more fun than doing regular planks which I usually hate.
What I like
Doesn't require batteries
Padded armrests
It makes planks more fun
What I'd change
Include more games without requiring a premium subscription
Final thoughts
I like the fact that the Stealth Core Trainer makes doing planks more fun. You pay less attention to how long you can hold the plank and more to blasting planets or gliding through the air. The only thing I don't like about this product is the fact that you're only given 2 games and you're required to pay an extra $25 a year to unlock additional games after you've already paid $100 for the device itself.
Price: $99.00
Where to buy: trystealth.com and Amazon
Source: The sample for this review was provided by Stealth.