We use affiliate links. If you buy something through the links on this page, we may earn a commission at no cost to you. Learn more.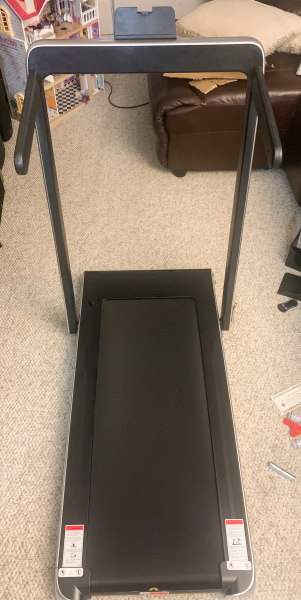 REVIEW – It now feels like forever since the COVID-19 outbreak and just as long since I have been spending the majority of my time indoors. Prior to the pandemic, I was walking at least 10 miles weekly and had lost about 35 pounds making me trim and fit. However, sitting at my desk for hours over the past few months while working from home, has caused me to slowly but surely regain the weight. While I do have a large treadmill in my home, it is not near my home office and therefore not convenient for me to use during the day. I would need a smaller and somewhat portable version that I can keep near to my desk. Enter the Goplus 2-in-1 Folding Treadmill.
What is it?
The Goplus 2 in 1 Folding Treadmill with Dual Display is a  2.25HP Under Desk Electric Pad Treadmill, featuring a Bluetooth Speaker and a Remote Control that can be used as a walking or jogging machine for use at home or in the office.  The treadmill does not require much assembly.
What's in the box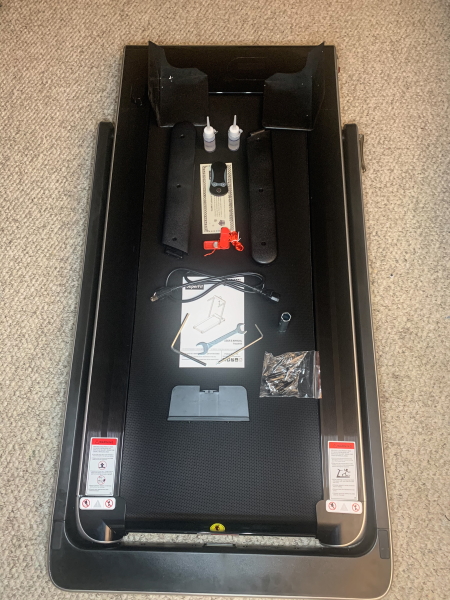 1 x 2 in 1 Treadmill
1 x Remote Control
1 x Phone Holder
1 x Maintenance Kit
1 x Safety Key
1 x Power Cord
Design and features
Specifications
Material: ABS
Overall Dimension: 49"x 27"x 42"
Folding Dimension: 52"x 27"x 5"
Running Area Size: 40″ x16″
Weight Capacity: 265 lbs
Speed: 1-12km/h
Control Method: Controller
Features
Innovative 2-In-1 Folding Treadmill: When The Riser Is Folded, It Can Be Used As A Jogging Machine At A Speed Of 1-4km/H. When The Handrail Is Raised, The Running Speed Is 1-12km/H.
Powerful Quiet Motor And Shock Reduction System: Goplus Treadmill Allows You To Walk Or Run Quietly. With Multi-Layer Shield Design, It's Shock-Absorbing And Noise-Reducing.
Non-Slip Running Belt And Multifunctional Led Display: The 5-Layer Non-Slip Texture Running Belt Providing A Safe Cushion For Your Knees. The LED Display Shows Time, Speed, Distance, and Calories.
Bluetooth Speaker And Remote Control: Connect The Treadmill To Your Phone Through Bluetooth, So You Can Play Music While Exercising. The Remote Control Is Convenient To Adjust The Speed And Stop.

Easy To Move And One-Year Warranty: The Foldable Design And Built-In Transport Wheels Make It Easy To Move And Store. It has CE, ROHS, CB, EN957, and IEC Certifications By SGS.
Once assembled the treadmill has optional arms, a cellphone holder, and is foldable albeit that if it needs to be stored flat like under a bed, the arms cannot be attached. The treadmill can be used with the riser done and without the arms attached.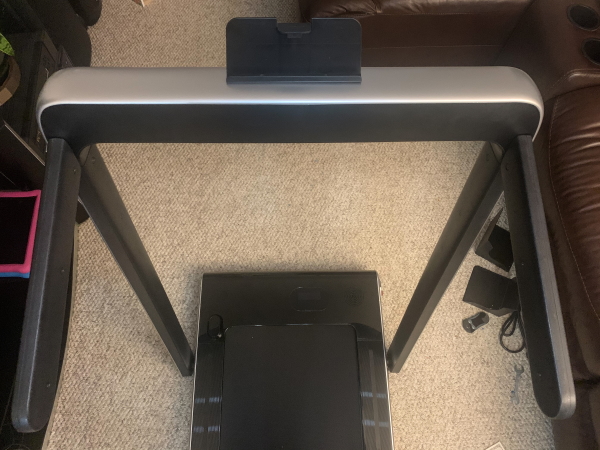 There is a release/lock lever on the right side that allows you to raise or lower the riser.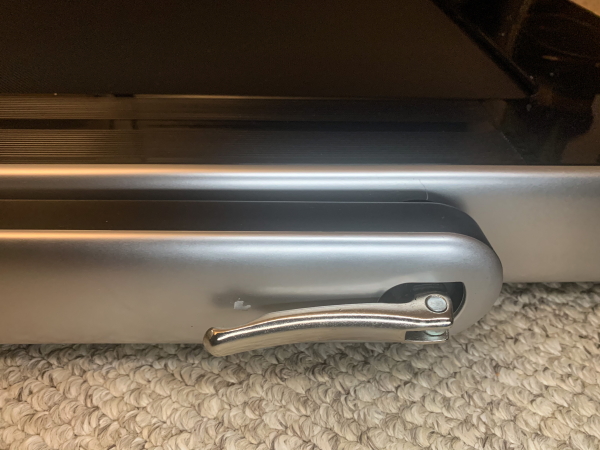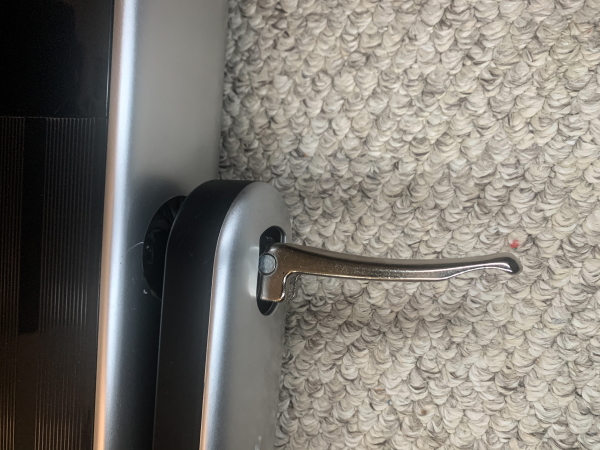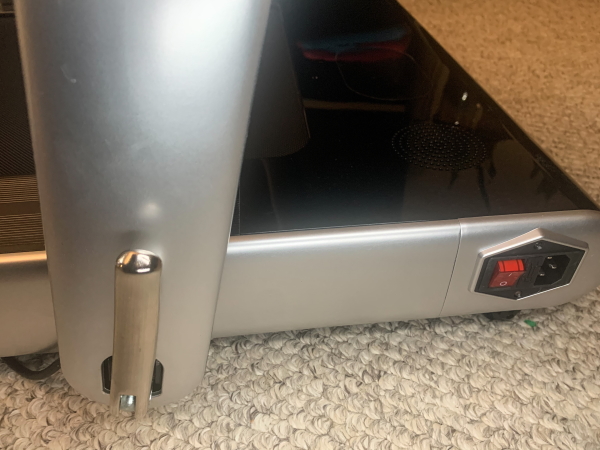 The cellphone holder attaches to the top of the riser.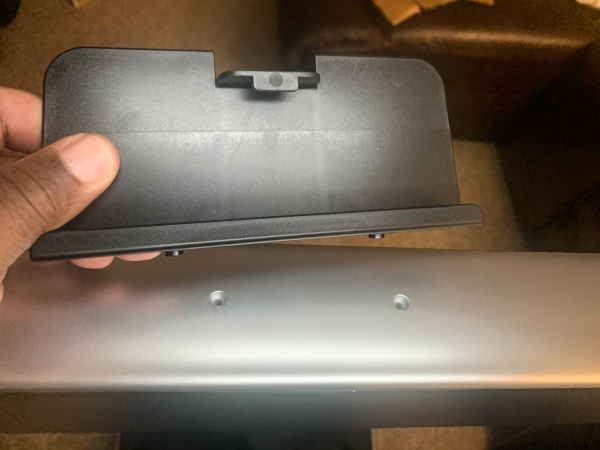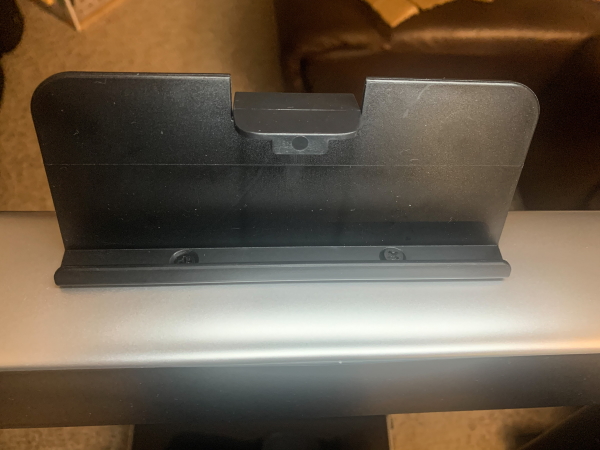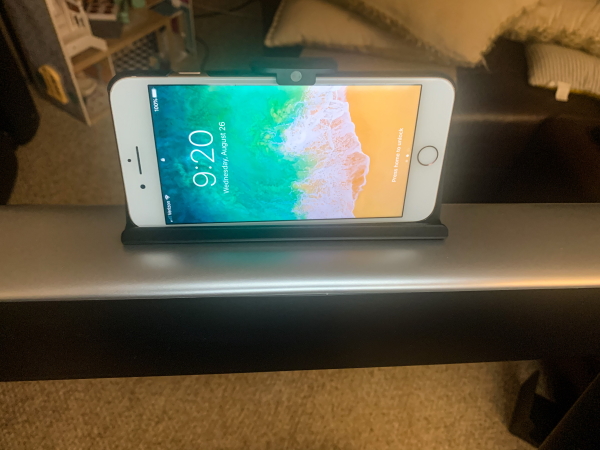 On each side of the riser, there is a rubber cover over the holes for the bolts that are used to attach the arms.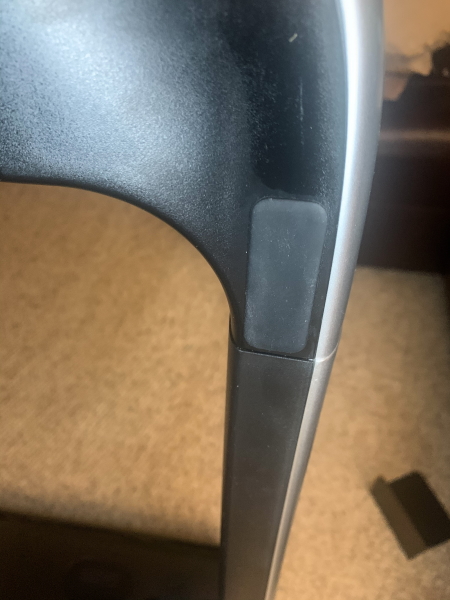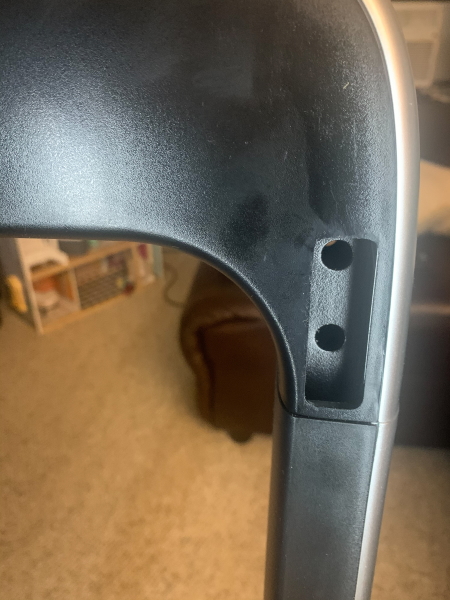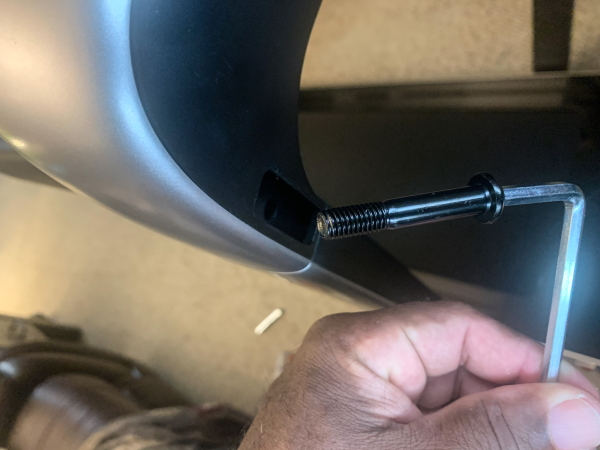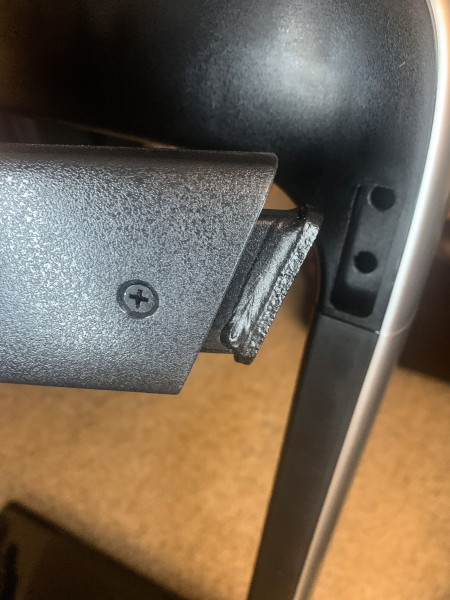 In the center underneath the top crossbar of the riser, there is a magnetic surface that is used to attach the Safety Key.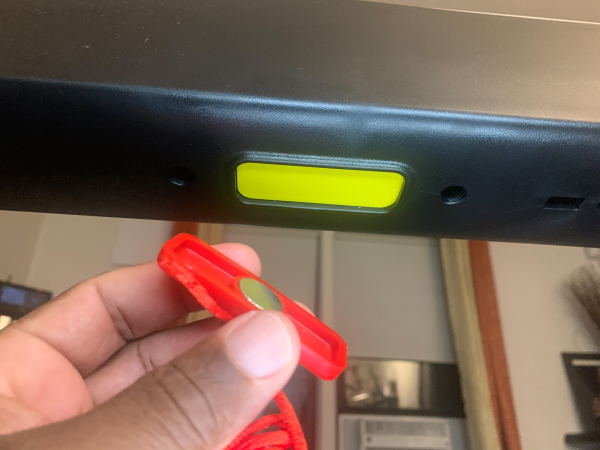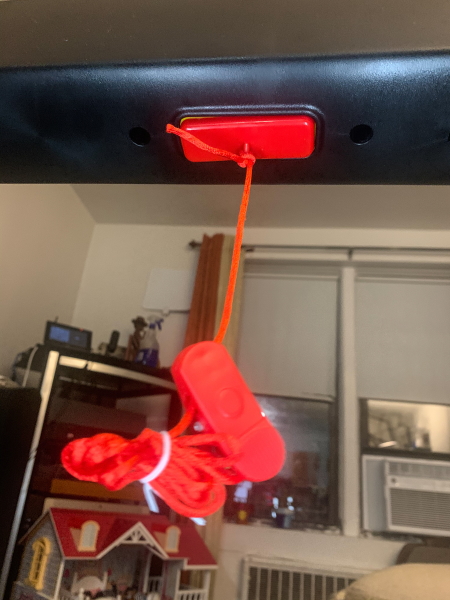 On the top front of the base of the treadmill, there is a LED display and a speaker. The display shows, time, distance, speed, and calories. The treadmill is controlled by a small remote with 3 buttons for power, +, and – functions.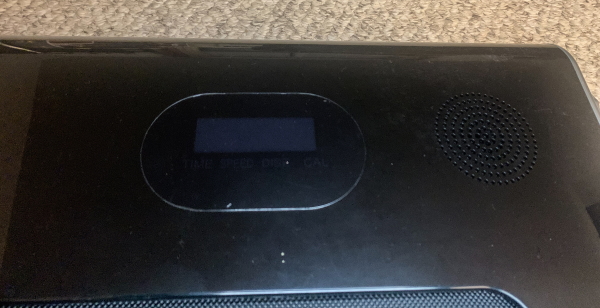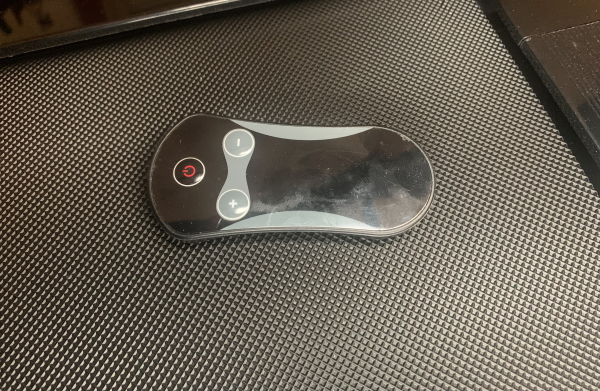 Performance
Underneath the treadmill, there are 4 leveling feet.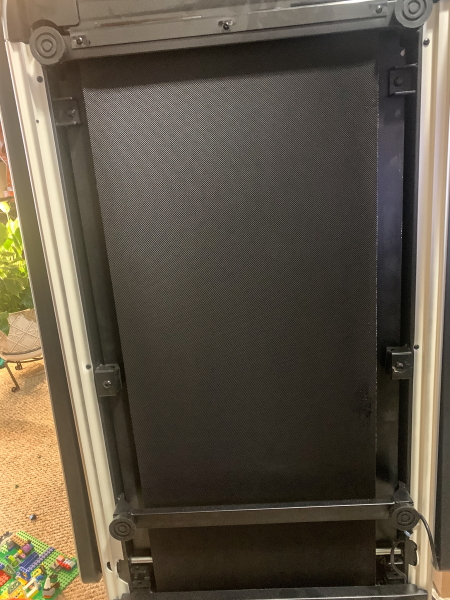 This first video below shows my first use/tryout of the treadmill:
This next video shows the LED screen cycling through the information that it provides:
In this video, I have my phone connected via Bluetooth to the treadmill and I am listening to music through the treadmill speaker:
What I like
The ease of set up
The simple but effective functionality
The built-in speaker with easy Bluetooth attachment
The simplicity of the design
The included maintenance accessories
What I'd change
A better manual
The arms have to be removed entirely for it to lie flat and this requires removing screws
It is difficult to move even with the built-in wheels
This model can only be operated with the remote control, so if that stops working you cannot use the treadmill
It is louder than expected and louder than my much larger full-sized treadmill
Improve quality control. The power cable was defective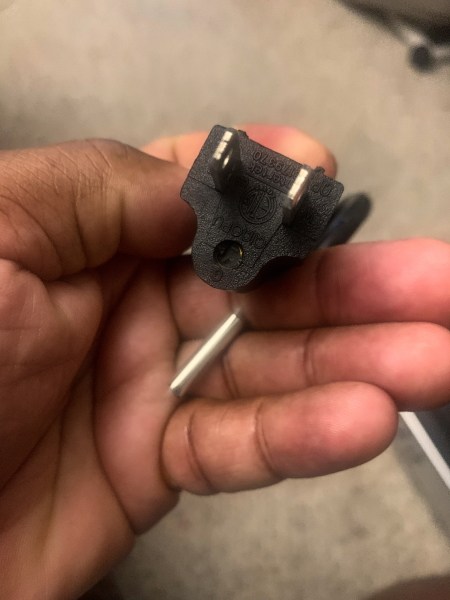 Final thoughts
The idea of having a portable treadmill next to my home office is very appealing since it allows me an additional option to exercise when on a conference call, etc. However, this treadmill is not as light as I anticipated nor as easy to maneuver. In addition, it is not quiet by any means and this version works solely via that remote control so it that gets lost or becomes inoperable, then I likely have a large paperweight.
Price: $399.99
Where to buy: Amazon
Source: The sample for this review was provided by Goplus.