We use affiliate links. If you buy something through the links on this page, we may earn a commission at no cost to you. Learn more.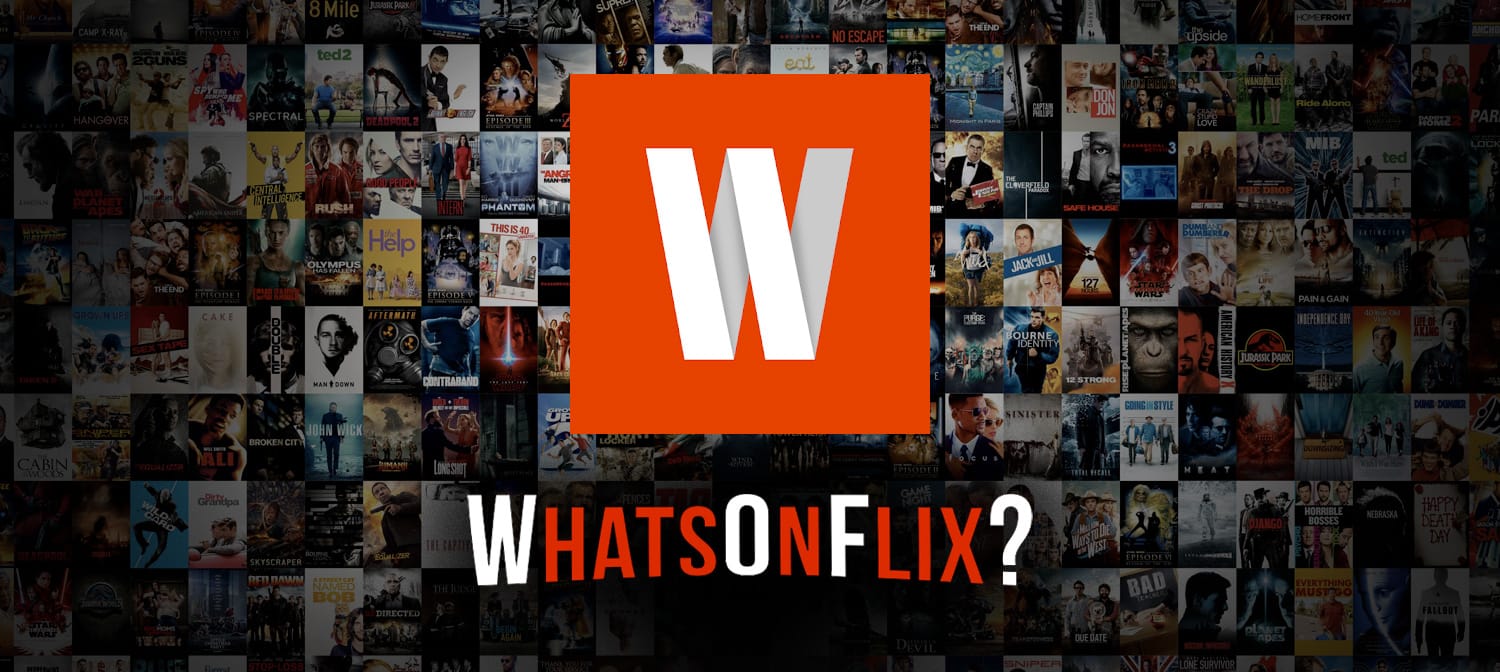 NEWS – WhatsOnFlix, launched towards the end of July on the App Store and Google Play, was created by developer Sven Ziegler to make seeing what's coming and going on Netflix at a glance.
In my previous article, I covered some of the features while beta testing the free version, but have since gained access to extra features with a premium account. These include expanded search functionality, the ability to add favorites (free, but account signup is needed), and the extremely useful Preview feature.
The basic functionality of WhatsOnFlix is giving the user a clear picture of what has recently launched on Netflix in an organized grid, complete with the type of media it is (TV or Movie) and the IMDb or TMDb score. These grids are divided into several sections: New, Expiring, Expired and Preview, the last of which I'll get to in a moment.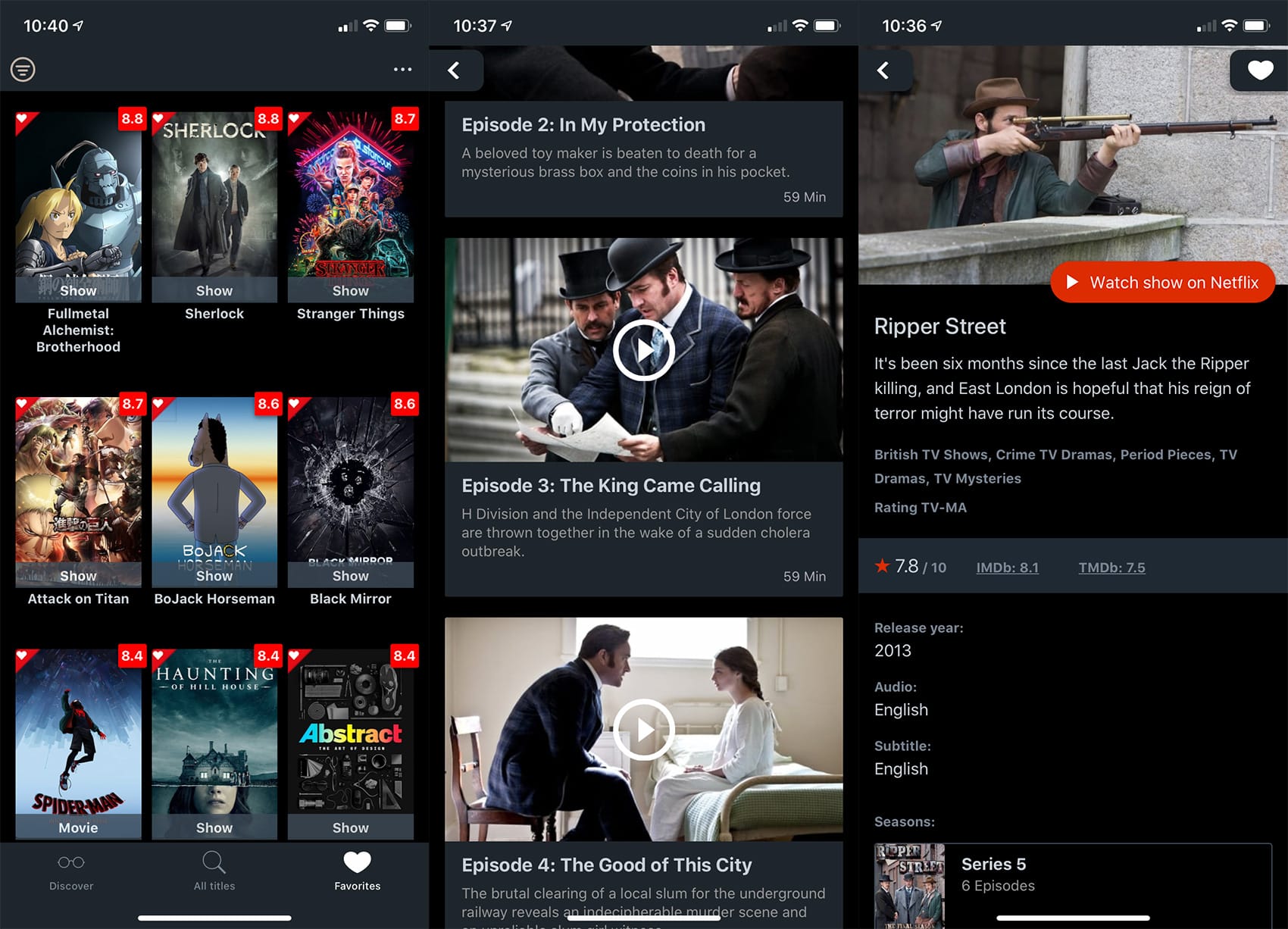 This gives you quick and easy information about what has just launched, making the search for your next movie or show super quick and easy.
One of my favorite premium features is the Preview list, which displays a list of future shows planned for launch on the streaming service.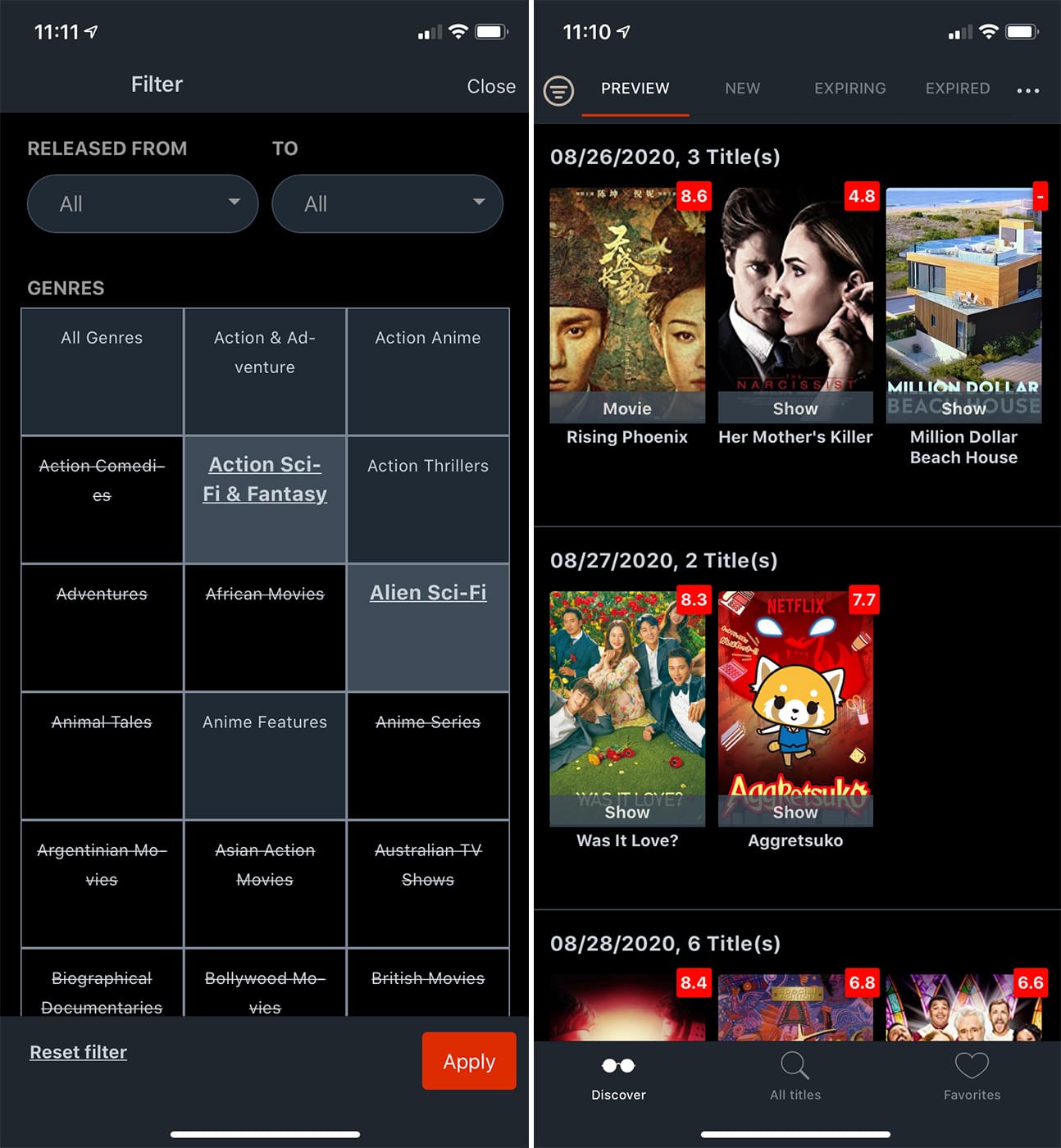 Another premium feature is the expanded search function. This screen gives you a total list of genre filters that you might not even know existed in Netflix, for instance, "Movies Based on Books," or "Soccer Movies." You can keep applying filters with a single tap to narrow down your list to a very specific combination of genres.
Finally, signing up for a free account grants the ability to save shows and movies to the Favorites section, building a discreet library of beloved films and series.
WhatsOnFlix is beautiful, concise and filled with invaluable features that make exploring the streaming service's content faster and easier than the native app. The app is free with limited ad interruptions, however, it's worth the optional (and cheap!) $2.99 in-app purchase to upgrade to the premium features.
You can download the app directly from Google Play or the App Store.