We use affiliate links. If you buy something through the links on this page, we may earn a commission at no cost to you. Learn more.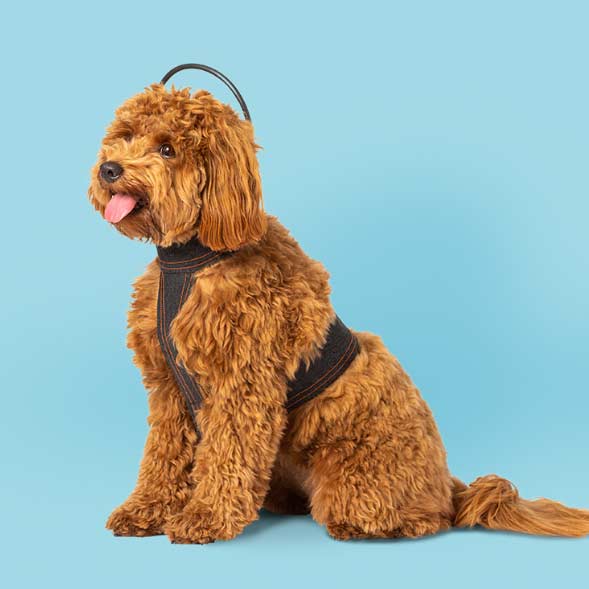 NEWS – Years ago, I had a Corgi that would freak out when we confined her to a specific area in the house when we weren't home. Separation anxiety is a real problem when it comes to our pets and the Calmer Canine is a device that has been created to help with that issue.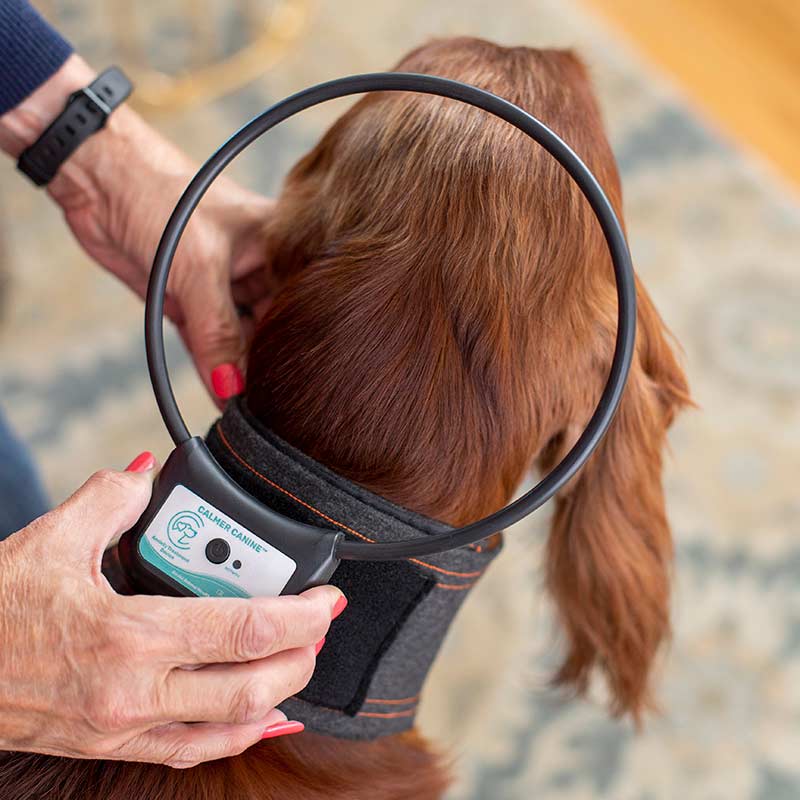 Although it looks weird as heck, the drug-free Calmer Canine device is a wearable device for dogs.
Calmer Canine has enhanced a technology that's been used since the 1970s to treat medical conditions (including anxiety and mood disorders) in humans and tailored it for use with dogs. With just two 15-minute treatments a day and using a specifically-tuned microcurrent signal, the Calmer Canine device stimulates the dog's natural ability to restore emotional balance and calm.
If I'd had access to the Calmer Canine device when I had my dog, I would have liked to have tried it to see if it could have helped cure her separation anxiety, but with a price tag from $229-$249, I would have definitely wanted a money-back guarantee – which they don't offer. Interested in learning more? Head over to calmerk9.com for more info.