We use affiliate links. If you buy something through the links on this page, we may earn a commission at no cost to you. Learn more.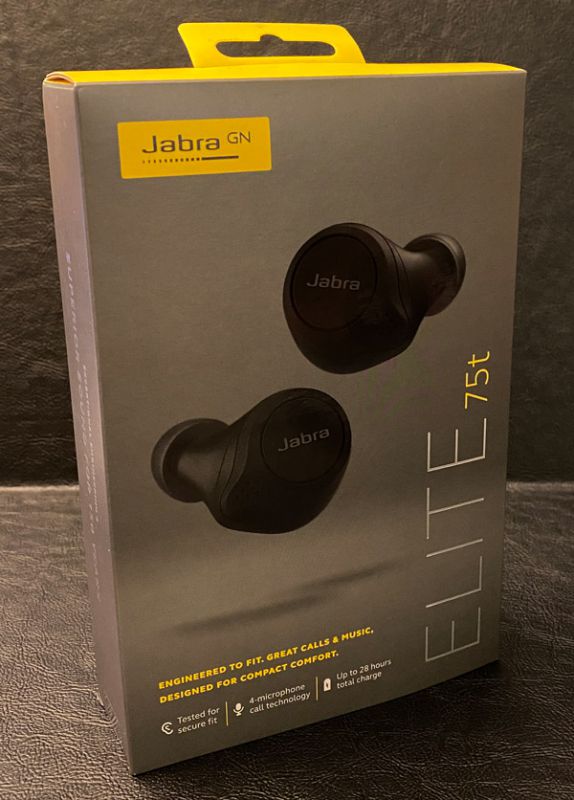 REVIEW – The Jabra Elite series of truly wireless headphones have been my go to choice in earbuds for years. And considering how many manufacturers are in the game these days, that does say something. The Jabra Elite Active 65t's secure fit, great sound, compact design, and rugged engineering just couldn't be beat. But that was 2018/2019… Seems like everyone is raising the bar rolling into 2020 and the competition only continues to get fiercer. So, when Jabra announced their new Elite 75t earbuds I immediately raised my hand in hopes Jabra has taken the Elite series to the next level.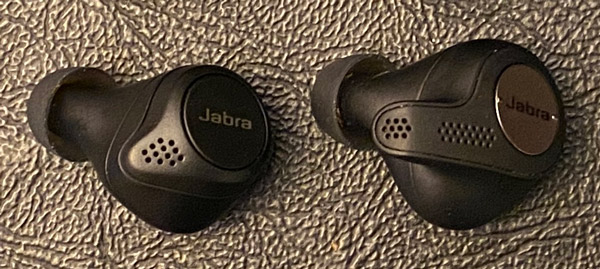 Here you can see the 75t compared to the 65t, they are smaller and more compact in nearly every way. Along with tweaking their form factor, Jabra has supposedly improved much of what's under the hood as well.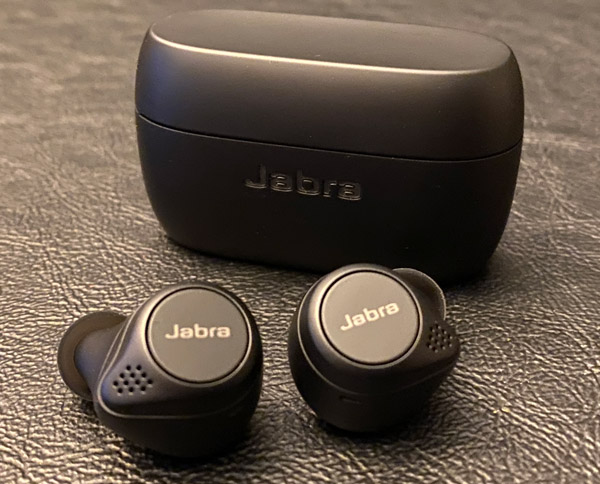 What is it?
The Elite 75t true wireless earbuds are Jabra's latest and greatest in-ear headphones. The 75t's are Jabra's third generation of truly wireless earbuds with a new smaller form factor, improved sound quality, and better battery life. Like their predecessors, these lightweight earbuds are not only comfortable with a secure fit but engineered/optimized for listening to music, videos, working out, and participating in calls.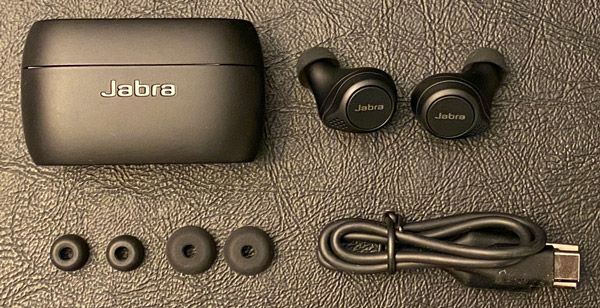 What's in the box?
Elite 75t Earbuds
Charging Case
USB-C cable
3 sets of Silicon EarGels
Warranty
Hardware specs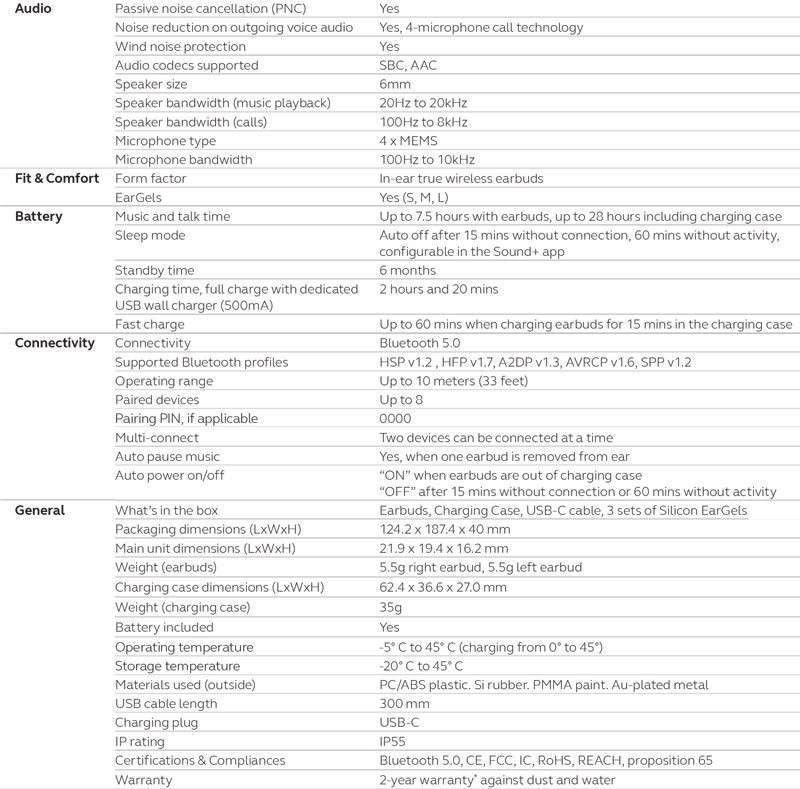 Never miss one of our posts again. Sent MON, WED, and FRI with the latest gadget reviews and news!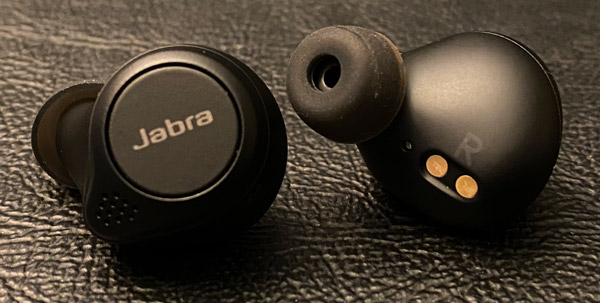 Design and features
The Elite 75t's design are an evolution in form, improving the fit and overall comfort of the earbuds in comparison to the past few iterations. Like its predecessor, the 75t's unique shape is all that is needed to securely hold the earbuds in place. Inserting them into your ears is a simple quarter turn process…as easy as turning a 90-degree valve.
The exterior of the 75t earbuds is made of a black plastic with Jabra stamped in the center of both multifunction buttons. Each earbud has two microphones for better ambient noise and wind reduction, making for crisp clear calls on both sides of the conversation. The Elite 75t earbuds each have a pair of metal connectors for charging in their case.
The Elite 75t's have two relatively large, easy to find & press control buttons, one on each earbud. On the right earbud, the button answers or ends calls with a single press and pressing twice will reject an incoming call. On the same earbud when listening to music or other audio/video, pressing once will pause or resume whatever you're listening to. A double press will activate your voice assistant of choice (Alexa, Google Assistant or Siri), and a press and hold will turn the volume up.
On the left earbud, a single press will activate the HearThrough transparency mode on/off and a press and hold will turn the volume down. A double press skips forward while pressing three times goes back. When you're on a call, a single press on the left button will mute or unmute the mics. And finally (I know this is a lot)…a double press on the left side will activate the ability to hear yourself better during calls. This new button control design is definitely different than the 65t's but after a while, easy enough to get used to. Though I do have to admit, I was so used to the 65t's controls I definitely made a wrong press or two at the beginning.
Build quality and style:
The Elite 75t earbuds' material and build quality are very good, as you would expect from a high-end and relatively expensive set of headphones. Unlike the Elite Active 65t's I have been using for the past year or so, the 75t's do not have any sort of rubberized coating on them. Their slick plastic exterior and smaller size do make them a bit more drop prone.
This is a quote from my previous Elite series reviews and I stand by it even with Apple's release of the AirPod Pros. And yes, I know ANC and their new design muddles the equation but I have tried the AirPod Pros and the fit, look, and sound quality of the 75t's are better for less money. Though the AirPod Pros have definitely narrowed the gap.
The Elite 65t series earbuds (both the standard and Active) are direct competitors of Apple's AirPods and crush them in nearly every category including secure fit, features, controls, sweat-proofing, and overall looks. I admit style is subjective, but Apple's earbuds look like white dangly earrings from the 1980's that could come falling out @anytime. The Elite's secure fit, compact design, and subdued looks are much more me. Add in the fact the Active 65t's are engineered to survive the best workout you can muster, I do not even see why ANY athlete would choose the AirPods over the Elite Actives (and I'm an Apple guy).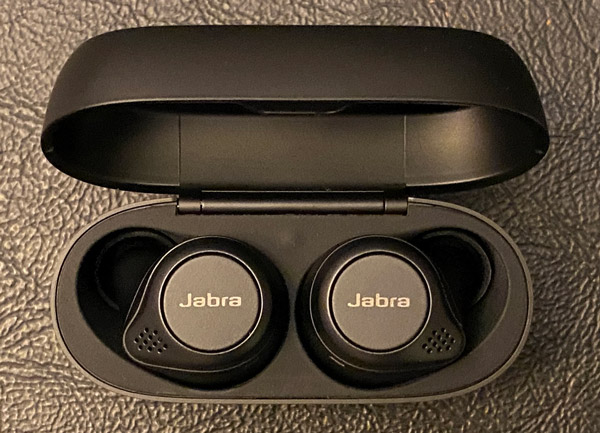 Charging & Storage:
Jabra has definitely improved the Elite 75t's charging case in nearly every way as compared to the 65t's and every other set of earbuds I have tried up till now. The charging case is small, black, and well made, with the shape of a small pillbox. But Jabra has made it even smaller, easier to open, greater charging potential, magnetic connection with the earbuds, USB-C charging port, and I could go on…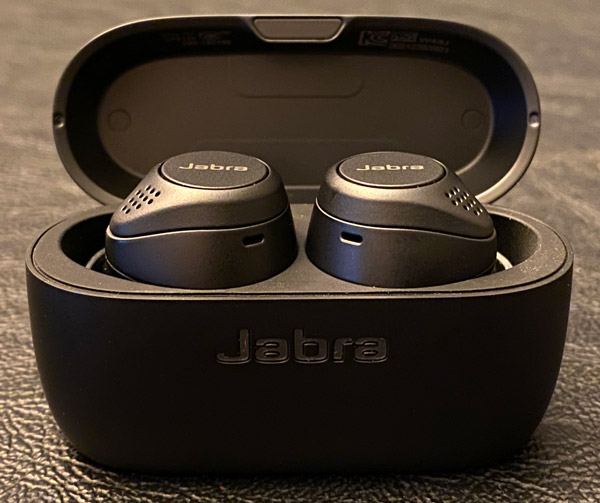 The top third of the case opens to reveal two form-fitting spaces for the earbuds, with each of the earbuds having an LED that lets you know if the headphones are fully charged and ready to go. The lid has a tight, magnetic seal that is much easier open than its predecessor. The earbuds magnetically click into the case…which is awesome.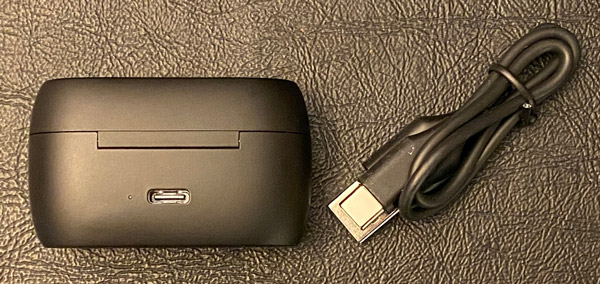 The case is meant to not only charge the Elite earbuds but store, transport, and protect them as well. There is a USB-C charging port on the back of the case.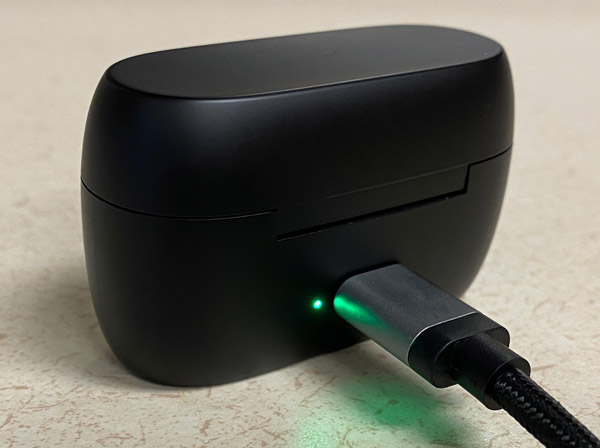 There is a status LED meant to let you know when the case needs to be recharged, is charging, or fully powered up. Jabra promises 7.5 hours of earbud use before needing to recharge. The storage case has an internal battery with approximately three additional charges before the earbuds + case needs to be plugged back in…for a total of approximately 28hrs of playback. If your earbuds run out of power and you want to use them on the fly, a quick 10-15 minute charge gives an hour plus of listening, long enough for most runs, commutes, phone calls, even most shows and videos.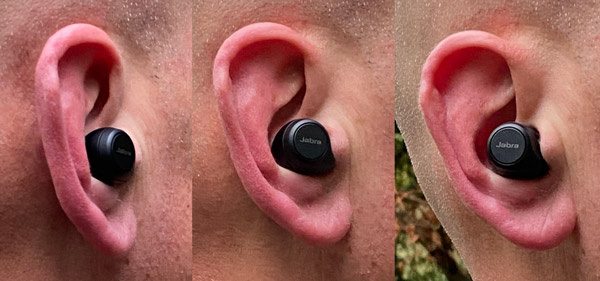 Fit and Comfort:
These earbuds are so lightweight and comfortable, you barely know they're there. Jabra includes three sets/sizes of silicon EarGels meant to help find an ideal, custom fit. The Elite series of earbuds use passive, noise-isolation (vs active noise cancellation) like earplugs to block out ambient noise. The better the fit and placement, the better the earbuds sound. Jabra's wingless design works extremely well, providing an impressively secure fit. The 75t's are Jabra's second generation of wingless earbuds and they continue to impress me with their fit and function.
As I stated above, the Elite 75t earbuds are very comfortable to wear, so much so you hardly know they are inserted in your ears. Even after a few hours of use, the 75t's remained securely seated in my ears with zero wear fatigue. I rarely had to adjust them for comfort or better sound. Even when pressing either multifunction buttons (aka adjusting volume or answering a call) or pounding the pavement on a run, the Elite 75t's remain securely in place.
Like their predecessors, the easiest way to get the Elites properly situated/inserted is to position each earbud with the arm facing straight down, and then twisting backward. The arms should point toward your face with a slight downward angle, as pictured above.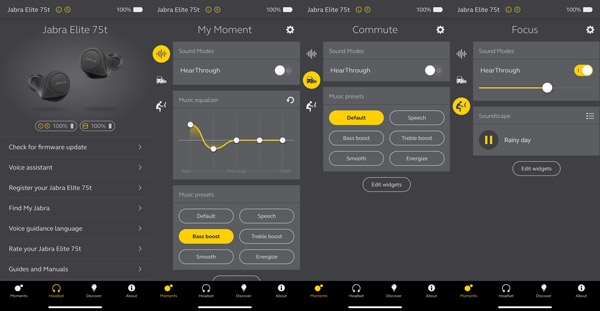 Setup
Setting up the Elite 75t truly wireless earbuds is a breeze. Once they are paired they are good to go. Jabra's Sound+ app is very well done and enables you to tweak the user experience quite a bit based on where you are in your day. You are able to adjust the EQ of the earbuds to your listening preference. I found the various presets well done and easy to change on the fly.
Like the Elite 65ts, the 75t's have a HearThrough transparency mode that lets ambient sound in…great for a run along the roadside. HearThrough can be activated with a short press on the left earbud or via the  Sound+ app. In the Sound+ app you can choose to have your music pause when you active HearThrough enabling you to have a conversation without having to remove the earbuds.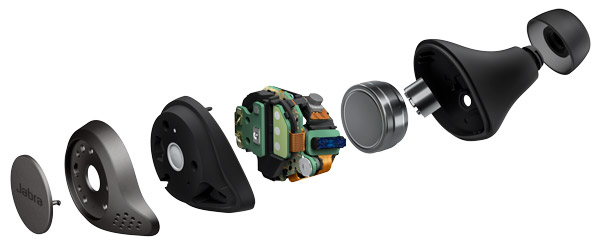 Performance
The Elite 75t's listening experience is excellent. Once you get a tight, secure fit the overall clarity and bold bass response are impressive. The 75t's lower end is definitely more pronounced than the 65t's without losing much if anything in the middle or upper ranges. The audio while watching videos, movies, and sporting events (cough…GO HAWKS) was also very clear with a great deal of depth in the sound.
The one piece to the listening experience that I found just good was the call quality. Now don't get me wrong, the conversations I have had were all solid/better than average but people on the other end did comment about ambient noise more than a few times, depending on where I was taking the call. But my side of the conversation didn't have any issues and those on the other end were able to easily understand what I was saying.
The Elite 75t's have an IP55 water-resistance rating and are splashproof, dust resistance, and should survive the most epic workout or run. To back this up, Jabra backs the Elite 75t's with a 2-year warranty against dust and moisture.
What I like
Smaller more compact design
Improved sound quality, excellent clarity with distinctive bass response
Solid construction
Better battery life: 7.5 hours of use between charges
USB-C charging
Secure fit
Improved magnetic charging case
Customizable EQ profiles via Jabra app
Solid HearThrough modes
2-year warranty against dust and moisture
What needs to be improved
Add support for wireless charging
Add active noise canceling
Call quality is good but not great

In addition to all-Black, the Jabra Elite 75t true wireless earbuds are available in Titanium Black. As I mentioned above, Jabra backs the 75t's with a 2-year warranty against dust and moisture.
Final thoughts
The Elite 75t's are excellent in terms of the listening experience, comfort, secure fit, size, battery life, looks, and ruggedness. Jabra has once again raised the bar, improving the 75's in nearly every way…impressively so. Admittedly they do not have active noise canceling or wireless charging but I find those minor in the grand scheme of earbuds. In an extremely crowded market, the Elite 75t true wireless earbuds stand out with the best of them. And with a price point under $200, they are hard to beat.
Price: $179.99
Where to buy: The Elite 75t wireless earbuds are available from Amazon or directly from Jabra.
Source: The sample of this product was provided by Jabra.