We use affiliate links. If you buy something through the links on this page, we may earn a commission at no cost to you. Learn more.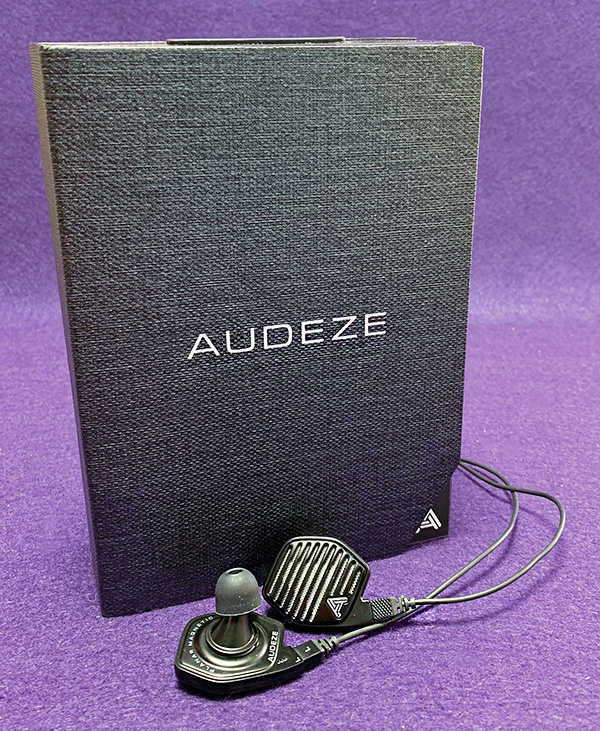 REVIEW – In-ear headphones (earphones) generally fall into two camps: Dynamic or Armature. Dynamic speaker designs look like tiny versions of headphone speakers. Even tinier armature speakers come from the hearing aid industry and don't even look like traditional speakers at all. Today, most earphones use either dynamic or armature designs—or a combination of both utilizing the benefits of each. Over the last few years, a third approach to earphone design has emerged—planar magnetic. Audeze has made planar magnetic headphones for many of those years and has adapted that tech for the in-ear headphone market. Their newest is the Audeze LCDi3 In-Ear Headphone.
Audeze's planar magnetic in-ear headphones run from the affordable iSINE 10 at $149 (reduced from $400—this may be a temp price drop) to the eye-watering LCDi4 at $2,495.00! In my review of the iSINE 10, I said, "Their stellar sound quality and ease of use make them a game-changer."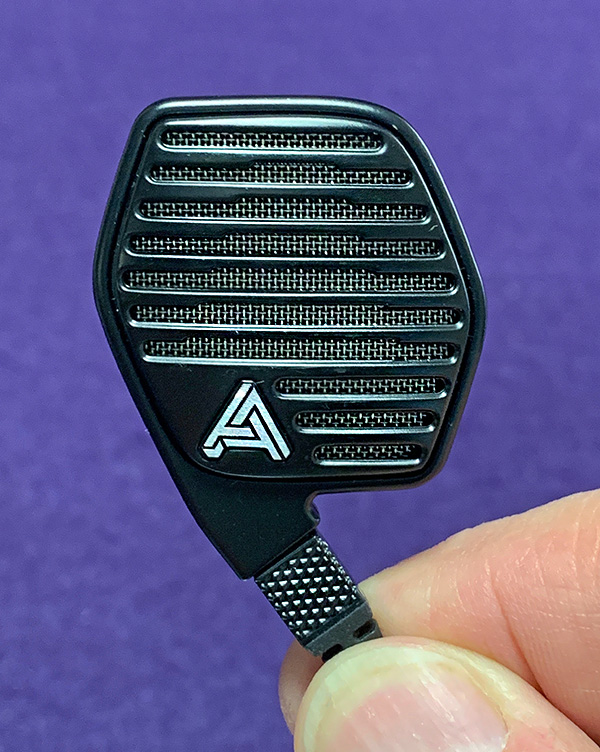 Let's get this out of the way: The LCDi3 is better than the iSINE 10 in every way. And yet, I'm recommending you not buy them. Unless …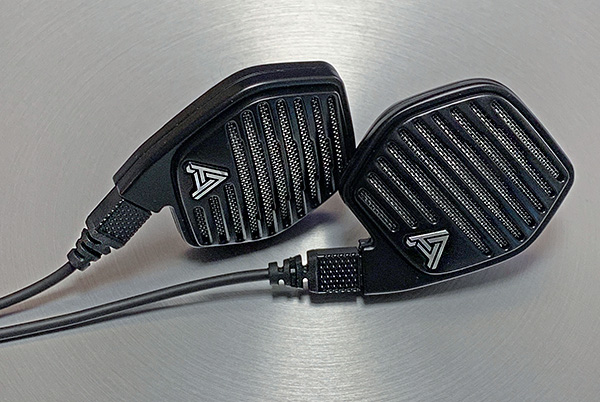 What is it?
The Audeze LCDi3 is Audeze's latest version of its iSINE line of Planar magnetic in-ear headphones. It replaces the iSINE 20. The LCDi3 is more expensive than its predecessor, but it incorporates tech from the much more expensive LCDi4. It's also made in the USA. 
Specs
Style: In-ear, semi open-back
Transducer type: Planar Magnetic
Magnetic structure: Fluxor magnet array
Phase management: Fazor
Magnet type: Neodymium N50
Diaphragm type: Ultra-thin Uniforce
Transducer size: 30 mm
Maximum power handling: 500mW RMS
Frequency response: 10Hz – 50kHz
THD: <0.1% @100dB
Impedance: 20 ohms
Minimum power requirement: >50m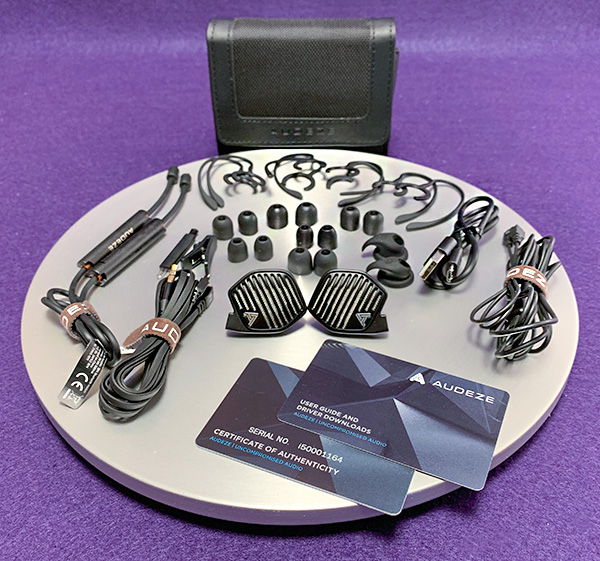 In the box
1.5m Auxiliary (3.5mm) Cable
1.5m Cipher Lightning Cable

 

Bluetooth Module
Travel Case with foam insert
Offset Ear Hooks and Ear Fins for a customizable fit
Cleaning brush and shirt clip
User Guide and Warranty Card
Certificate of Authenticity

Design and features
When it comes to audio gear, the law of diminishing returns means that the higher the price, the less any audible difference. In other words, the difference between a $50 headphone and a $200 headphone is substantial. However, the difference between a $200 and $1000 headphone will be less—sometimes much less. If any in-ear headphone fits this law of diminishing returns, it would be the Audeze LCDi3. Why? I'll explain later, but for now, let's talk about how good the LCDi3 is—and oh, is it good.
There are many reasons the Audeze LCDi3 is a great in-ear headphone, so I numbered them to help keep them straight.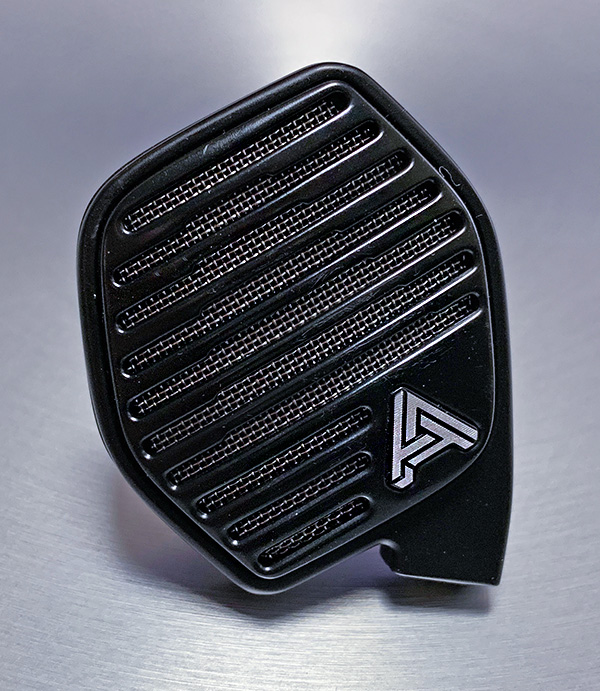 Open-backed design
To say that the Audeze LCDi3 in-ear headphone is different looking is an understatement. I usually call in-ear headphones earphones, but in this case, the term in-ear headphone works better. The LCDi3 is not inserted into your ear canal like a traditional earphone—well, most of it anyway. There is an ear tip that goes into the ear, but the speaker part sits outside the ear, giving it that different look. This design allows the LCDi3 to be open-backed, meaning that the sound is not only directed into your ear, but also leaks out the other side, creating an effect of audio sounding like it's around you, rather than inside your head. Other than Audeze, I can't think of another in-ear headphone that's open-backed. While this open-backed design can be a good trick, it's the quality of the audio that makes this approach work so well. Keep in mind that the LCDi3 is not suited for commuting or air travel. Simply too much outside noise will intrude. Also, people sitting next to you will be able to hear your music if the volume is high enough. The LCDi3 is made for quiet, serious listening—alone.
Comfort
As unusual as the LCDi3 in-ear headphone may look, it is quite comfortable to wear—even for hours. Again, this is because much of the LCDi3 sits outside the ear. Plus it comes with an array of ear hooks and ear fins for a better fit. The ear hooks look like the part of eyeglasses that wrap around the ear. This helps hold them in place without additional strain or other comfort issues. The newly designed Ear Fins (Audeze term) are silicone "fins" that sit in the concha bowl of the ear. They are less intrusive than the ear hooks. However, no matter how hard I tried, I could not get the fins to work for my ears—they just wouldn't stay in place causing the LCDi3 to easily fall out. You may have better luck with the redesigned fins, but I actually prefer the original ear fin design from the iSINE 10. Those worked great for me. Note that one of the ear hooks broke removing it from the earphone—so be careful.


Planar magnetic speaker
I won't go into what planar magnetic speaker design is. Former headphone critic Tyll Hertsens wrote an informative and concise explanation here. What I will say is that the process of manufacturing planar magnetic speakers is exacting, difficult and expensive. The benefits (for the LCDi3) are tight, powerful and controlled bass without a hint of muddiness or sloppy sounding music. High frequencies are also well controlled with no hissing or sizzling but may sound a bit bright for some people. However, the most important benefit is soundstage. The LCDi3 has a spectacular dynamic range with a sense of space. It sounds like the music envelops you rather than being stuck in your head. Note that the LCDi3 will not provide as wide a soundstage as some open-back headphones, but it's still impressive. This soundstage works especially well with binaural recordings, such as Amber Rubarth's "Sessions From the 17th Ward." The increased dynamic range can let music transition from the quietest moments to loud passages quickly with no distortion whatsoever. Regular earphone speakers can't snap back into place as quickly so they don't perform as well. Planar magnetic does.
Cipher lightning cable
Here is where the LCDi3 shines. The original iSINE 10 came with this cable (it's since become an extra-cost option) and it's cool! Since this cable plugs into the iPhone's lightning port (sorry Android users), the audio signal coming out is 100% digital. The digital signal is then converted to analog (what you hear) via the digital audio convertor (DAC) attached to the cable. Audeze calls it a system-on-a-chip that bypasses the inferior DAC and amplifier on the iPhone. This extracts better audio reproduction giving you more resolution and sound quality from your music. In other words, music noticeably sounds better. A mini plug cable is also provided for Android and other devices with an AUX port. Using the mini plug cable with an AUX port still sounds great—especially if connected to a dedicated digital audio player such as a Fiio M7 DAP, for example. Besides the DAC, the cipher cable includes a mic so that voice commands can be used with Apple SIRI. Again, this does not work with Google Assistant or Alexa. Maybe that will change one day. The mic also handles calls and sounds great but for making and taking phone calls, Apple's AirPods are still the best available at any price.
Cipher Bluetooth 5.0 cable
As good as the cipher cable is, sometimes you just want the convenience of wireless. For this, Audeze has included a cipher Bluetooth cable. Like the regular cipher cable, the Bluetooth version has 24-bit high-resolution audio playback. Plus, there's a mic and easy to use volume controls. Battery life is rated at a respectable 8 hours. I've yet had to recharge the cable. It's still going strong. Unfortunately charging is with the antiquated micro USB and not the faster USB-C. The cable uses Bluetooth 5.0 with an aptX HD codec. Put simply, the cable will give you the best sound possible—for anything but an iPhone! Yes, music using this cable sounds really good from an iPhone, but Apple does not support aptX, so when it comes to Bluetooth, Android has the advantage here. When compared to the wired cipher cable, music from my iPhone comes across as a bit compressed sounding. Volume is also not as loud using identical iPhone volume settings. Music from the cipher Bluetooth cable does not sound as open or detailed as with the wired cipher cable. No surprise there—it is Bluetooth, after all. Having said that, as long as you avoid side-by-side comparisons, the cipher Bluetooth cable works and sounds great!
Audeze HQ iOS app
This free iOS app has two equalizer presets for fine-tuning your music. Usually, I don't bother with such apps (I also leave my iPhone EQ set to FLAT) but with the Audeze HQ app, I was able to adjust music to my preferences quite a bit without compromising the audio in unpleasant ways. Once I had it where I liked, I made it a permanent preset. Since it's a 10-band equalizer the settings can be as precise as you want. This EQ setting works across all music apps, from Apple Music to Spotify and the presets stay with the cable for device switching. Audeze HQ is a basic app and in the future, I hope Audeze will incorporate downloadable presets and introduce other customizable settings.
Sound
If I haven't given any indication that I love the way the LCDi3 in-ear headphone sounds, then let me state here: the LCDi3 is easily one of the best earphones—and headphones for that matter—I've ever heard. However, I recommend not buying the LCDi3. Why? As I explained earlier in the review, it's the law of diminishing returns. If you are unfamiliar with how planar magnetic headphones sound and want to try them, I suggest you buy the Audeze iSINE 10 or iSINE LX in-ear headphones. Granted, they won't have the detail or energy of the LCDi3 and don't come with the cipher or cipher Bluetooth cable, but the iSINE 10 will blow a lot of "regular" earphones away for a fraction of the cost of the LCDi3. Plus, if you like, you can add the missing cables at a later date to bring out even more of the in-ear headphone's capabilities. Later, if you find that you love the planar magnetic sound, it then would make sense to try the LCDi3 or even the LCDi4 if the budget allows. This way, you know what you're getting and the money will be well spent. Because … they are worth it.

 

What I like
Some of the best bass you will hear
Fantastic soundstage
Comfortable for hours
Cipher cable used with Audeze HQ app delivers best-in-class audio

What I'd change
Expensive
No USB-C charging for Bluetooth cable

Final thoughts
As I said, the Audeze LCDi3 in-ear headphone is one of the best earphones you will ever hear. Bass is near perfect and music takes on a quality that's rare using earphones—even ones this expensive. If you have the budget or want to step up from the Audeze iSINE models, the LCDi3 is well worth testing for yourself. It's a keeper.
Price: $899 US
Where to buy: Amazon
Source: The sample for this product was provided by Audeze.