We use affiliate links. If you buy something through the links on this page, we may earn a commission at no cost to you. Learn more.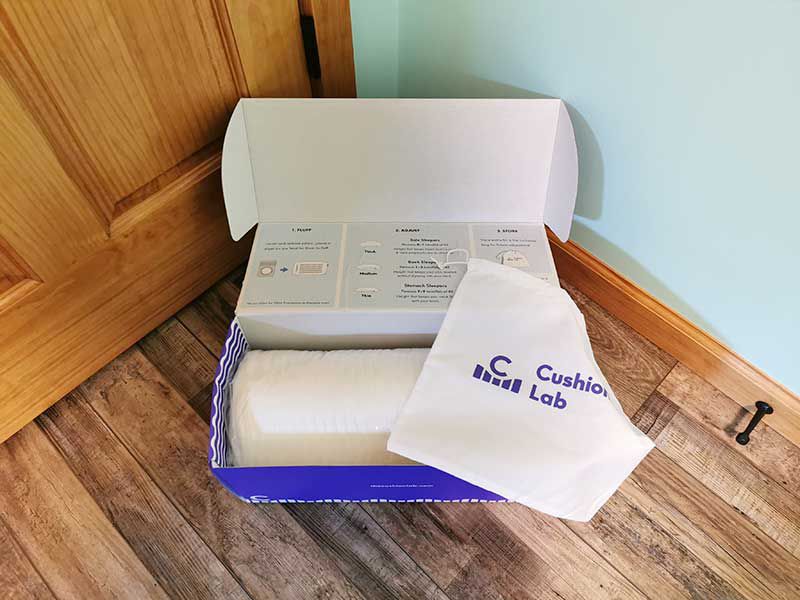 REVIEW – Pillows aren't normally considered gadgets, but every Gadgeteer needs a good night's sleep right? This Gadgeteer is super picky when it comes to her pillows. So much so, that I slept on the same pillow for over a decade much to my partner's complaints. I was recently offered 3 pillows to test from Cushion Lab. Let's take a look.
What is it?
Cushion Lab makes affordable pillows that are made of an extra-dense memory foam called Hyperfoam™.
Design and features
Cushion Lab sent me 3 of their pillows to try out. First up is their Adjustable Shredded Memory Foam Pillow which arrives compressed and rolled up in a small box.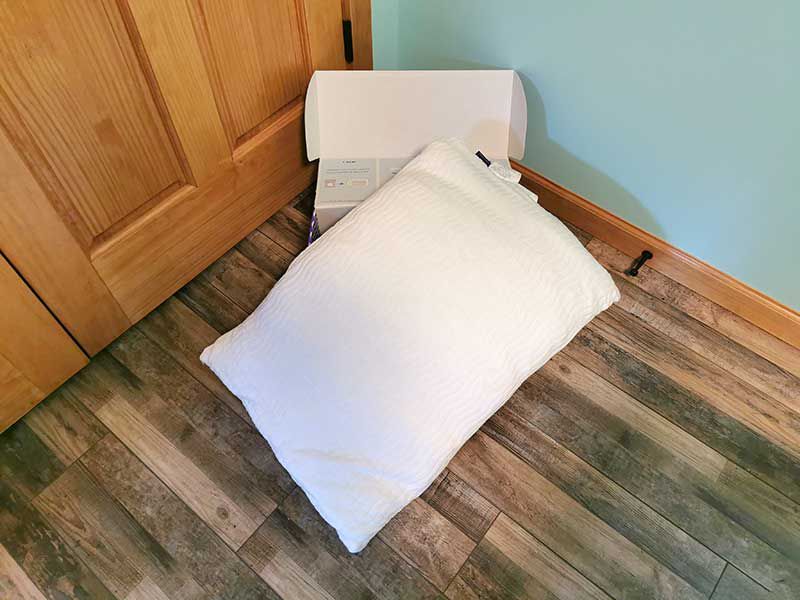 When you open the box, the pillow expands and you're instructed to put it in your dryer for a few minutes to fluff it up further.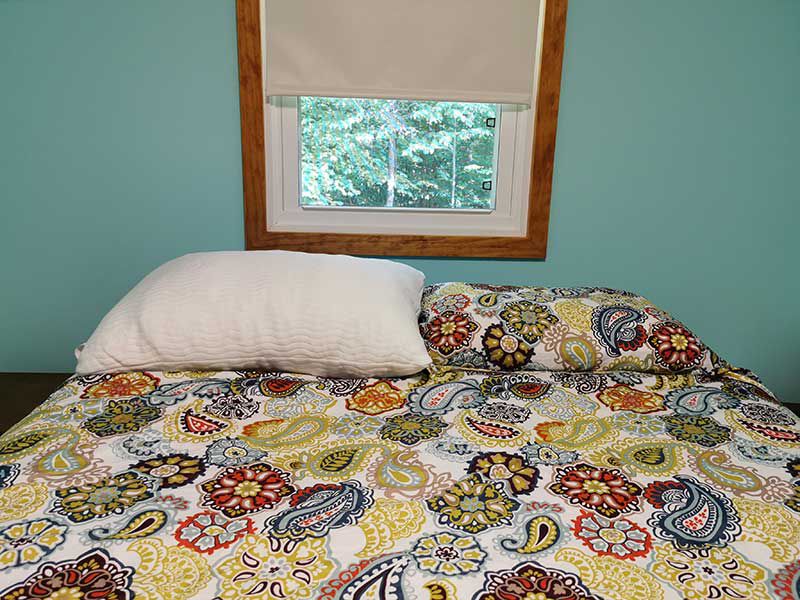 This 30 x 20 x 8 inch pillow is very tall, taller than what I would personally find comfortable, but that's where the adjustability comes in.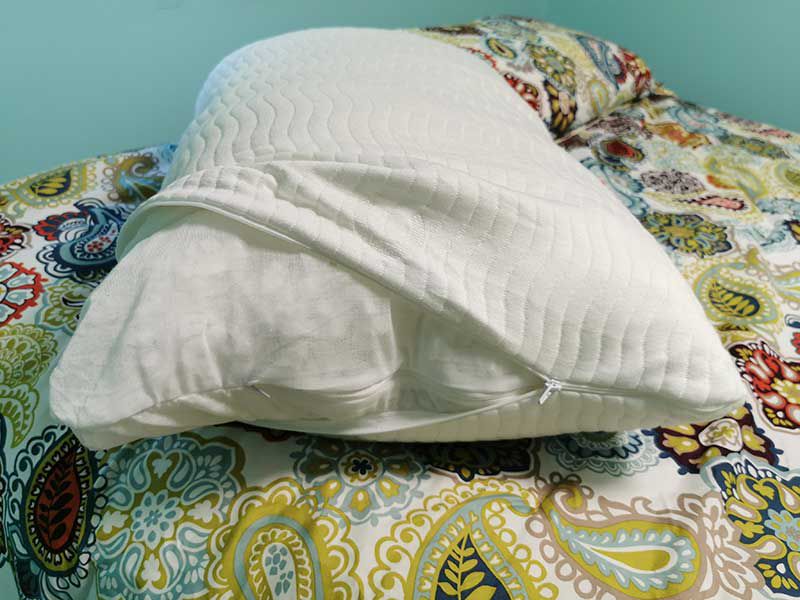 The pillow has a zippered hypoallergenic bamboo fiber cover that can be removed and washed. The pillow inside the cover (which is not washable) also has a zipper to provide access to the shredded memory foam pieces.
Never miss one of our posts again. Sent MON, WED, and FRI with the latest gadget reviews and news!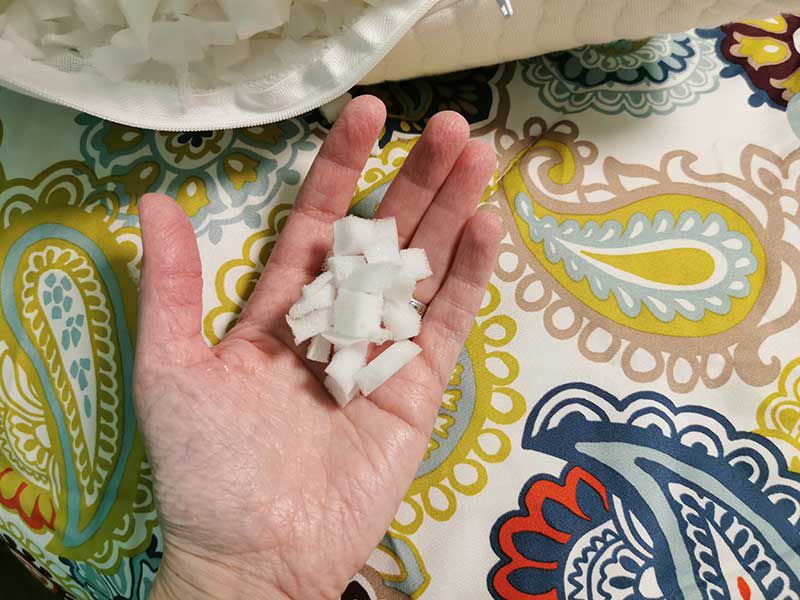 Each pillow has up to 3.6 pounds of shredded foam that you can remove by the handfull to customize the height of the pillow. The pieces that you remove can be stored in the included drawstring bag so that you can add them back if needed.
I found this pillow to be comfortable and I did like that I could adjust it as much as I liked and I was surprised by how nice the pillow was for only $34.
But I really prefer a solid foam pillow, so the next pillow that I really was looking forward to sleeping on was their Gel-Infused Ergonomic Contour Pillow.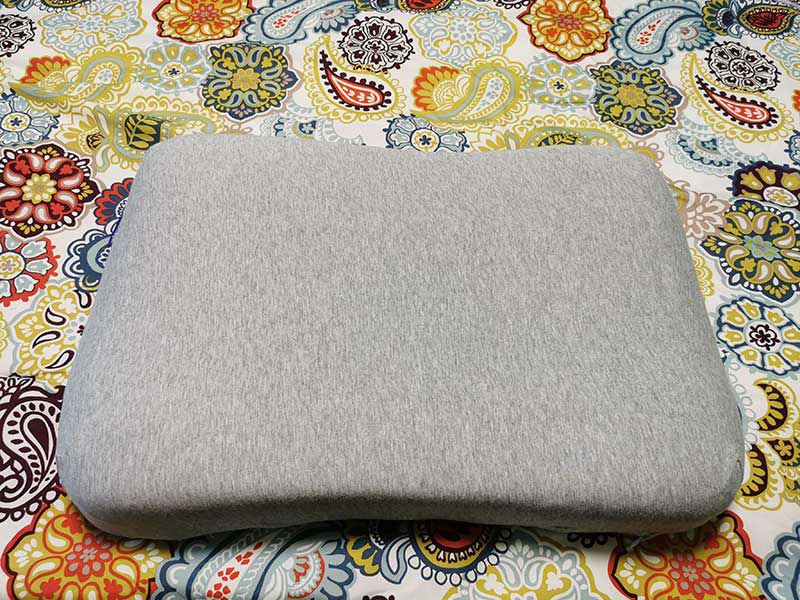 The Ergonomic pillow has a soft cover made of 100% cotton.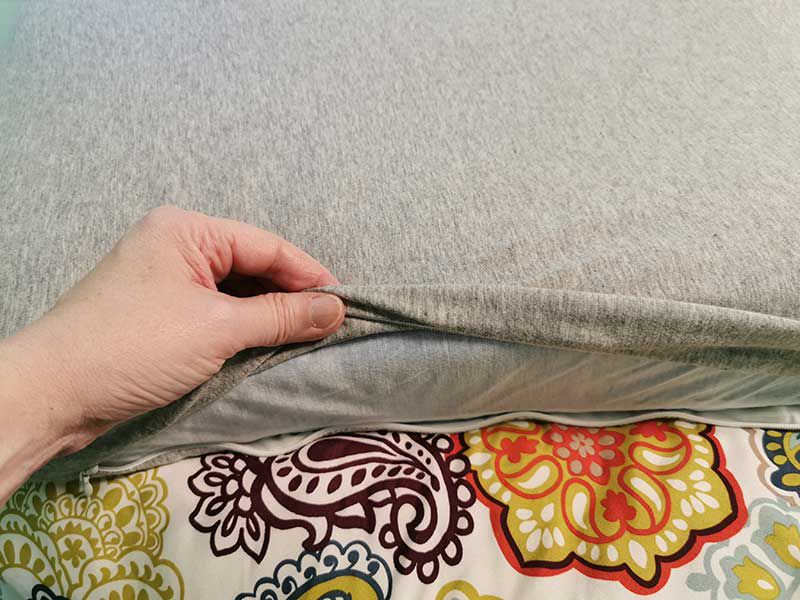 The cover is zippered so that you can remove it for washing but the pillow itself is not designed to be washable.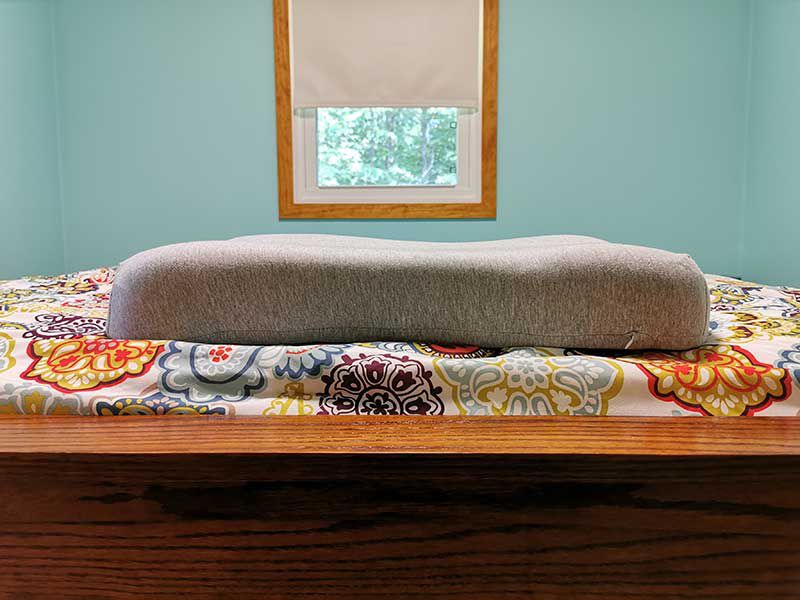 The pillow is one piece of Hyperfoam memory foam that is contoured to provide support for your head and neck.

You can orient the pillow for your preferred height. As a side sleeper, I like to use the 3.1 inch side.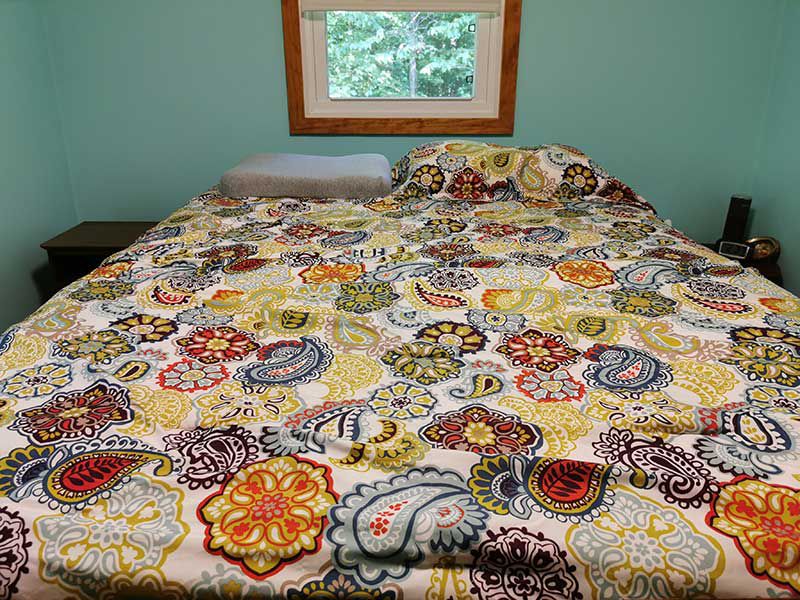 The pillow may look flat compared to other pillows but I find it to be very comfortable. Remember, I said that I am super picky when it comes to pillows. I'm happy to report that the Cushion Lab Gel-Infused Ergonomic Contour Pillow is my new favorite pillow. I've been sleeping on it every night for weeks and have zero complaints and at only $43, I am seriously thinking about buying a spare to have around when it's time to retire this one since it's not washable.
Cushion Lab also sent me their Travel Neck Pillow.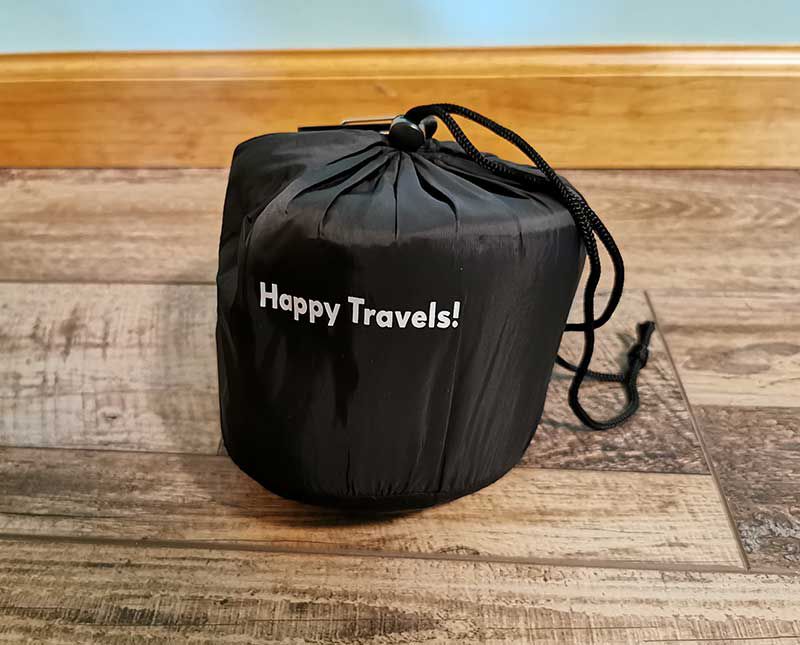 If you travel very often, you know how uncomfortable it can be to try to grab some sleep on flights or even road trips. There never seems to be a good way to keep your head from lolling around. The Travel Neck Pillow is designed as a solution for that problem.
It arrives in its own drawstring pouch.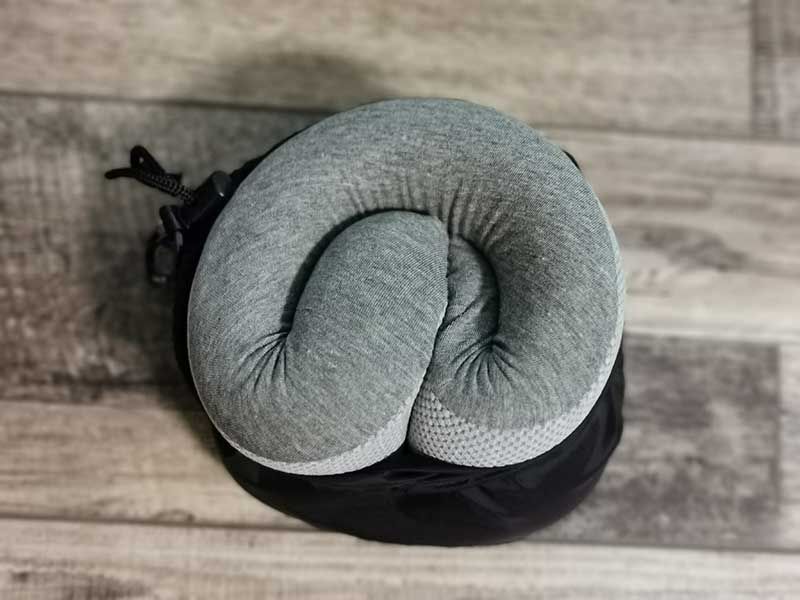 It's all curled up and cozy. Note that it's not particularly easy to wrap it back up and get it back in its storage pouch without a little effort.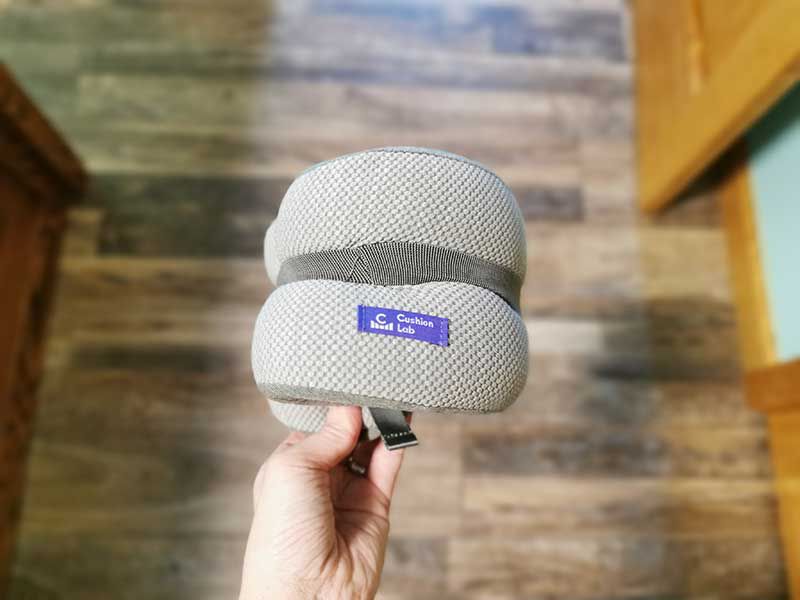 There's a built-in elastic band that holds the Travel Pillow in its curled position.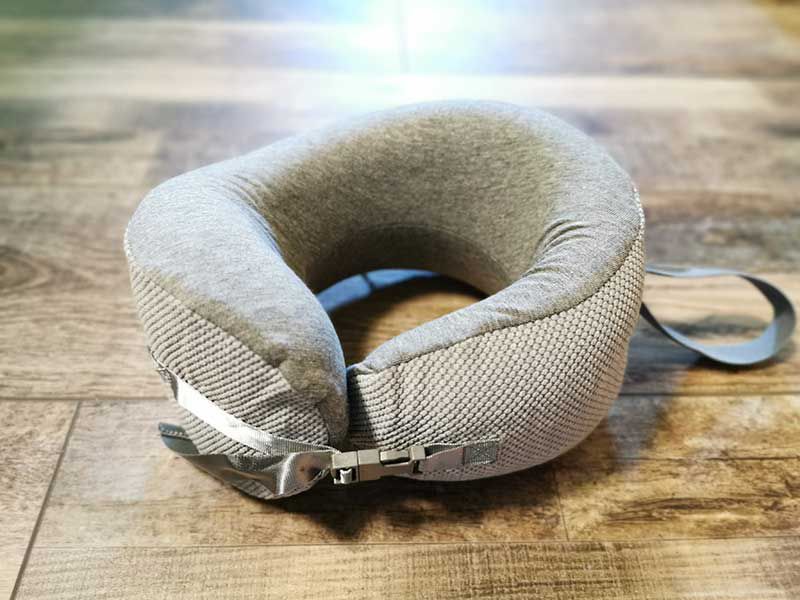 Undo the strap and the pillow pops open into what looks like a cervical collar for someone who has been in an accident 😉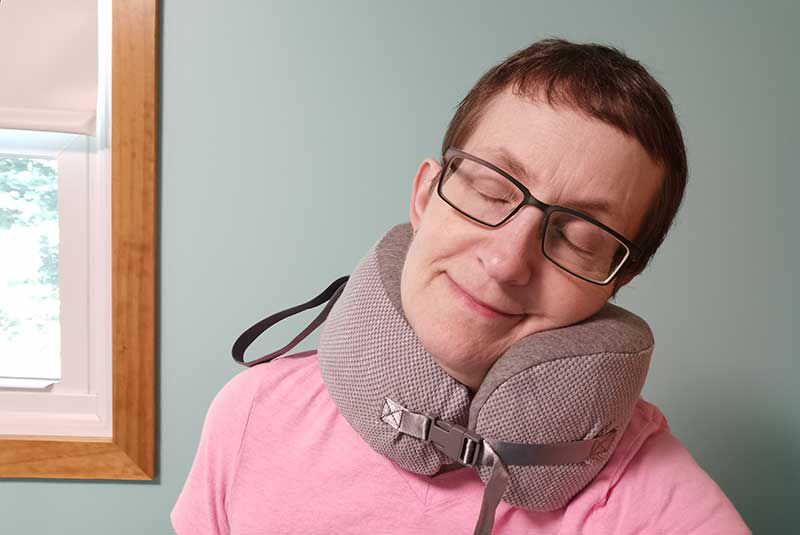 The pillow wraps around your neck and clips in the front. The tightness of the pillow is adjustable and you can turn it so that either side of your head is propped up and supported.
I haven't had the opportunity to fly or take a long road trip, but I tested the pillow at home and found it to be comfortable to use. The only small downside is that it's a little tough to get it rolled up and stuffed back in the storage pouch. At $22.99 it's inexpensive but very well made and a welcome addition to your arsenal of must-have travel "tools".
What I like
What I'd change
Allow pillows to be washed
Final thoughts
I've reviewed many expensive pillows in the past that claim to be the best pillows that you will ever use and I end up stuffing them in the closet once the review has been posted. Not so with the Cushion Lab pillows. Their Gel-Infused Ergonomic Contour Pillow is my new bed buddy and it's ultra-affordable. If you are a fan of foam pillows, definitely check out Cushion Lab.
Price: $21 – $43
Where to buy: Amazon
Source: The sample for this review was provided by Cushion Lab.