We use affiliate links. If you buy something through the links on this page, we may earn a commission at no cost to you. Learn more.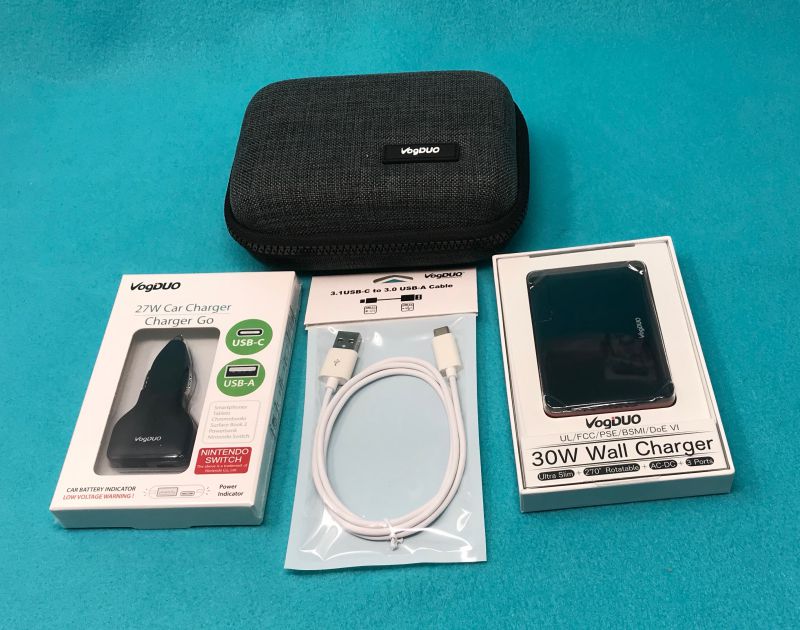 REVIEW – When you're taking a trip that may include being in various motels/hotels/B&Bs and rental cars, you need to prepare. Even if you're just flying to a single place, your tech is going to need power replenishment. There are several items you should consider taking along, and our friends at VogDUO have put together a kit to handle many of these needs: the VogDUO Travel kit.
What is it?
A travel kit that contains a car charger, a slimline 110 volt USB 3-port charger, and a USB-A< ->USB-C cable.
What's in the box?
27 W Car charger with USB-A and USB-C
3-port slimline 110 charger
40″ USB-A< ->USB-C cable
4.5″ x 2.5″ x 6.5″ carrying case
Design and features
There are two travel kits made by VogDUO: an Essentials kit and a Deluxe kit. The essentials kit is what I am reviewing here. The difference between them is in the ChargerGo (27 W for Essentials, 57 W for Deluxe), the power source (ChargerPro in Essentials kit, 10,000 mAh PowerBank in Essentials). Also, there is only one cable in the Essentials (40″ USB-A< ->USB-C cable), whereas there are two cables, both USB-C<->USB-C (one 4″ long, one 3.3 feet) in the Deluxe. From what I can tell on the website, the two kits come in an identical case.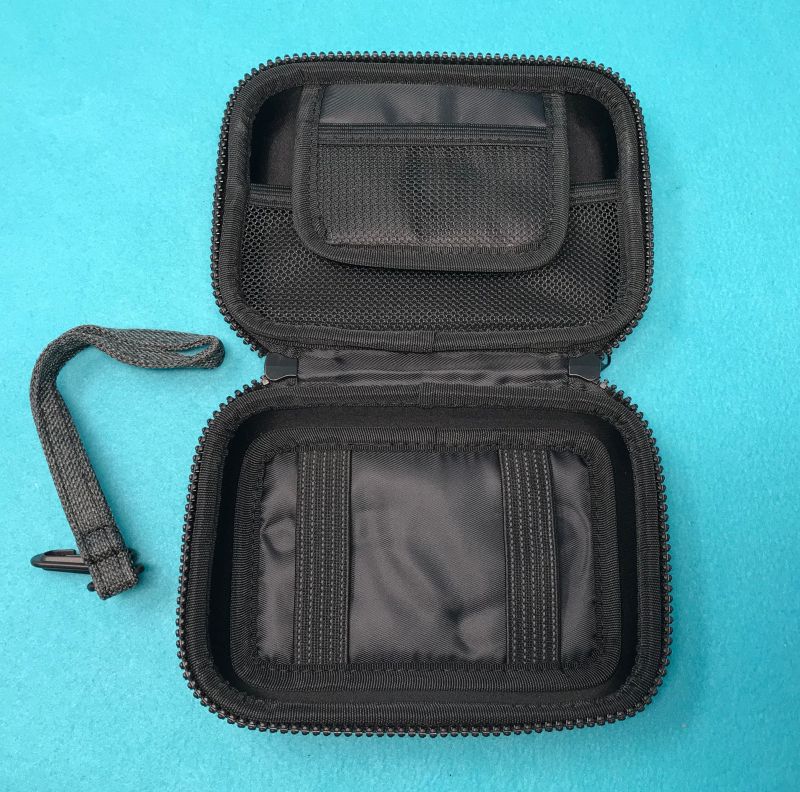 The VogDUO travel kit is a soft-sided zippered 4.5″ x 2.5″ x 6.5″ clamshell bag with two halves devoted to holding your travel needs. There is a clip-on hand strap if you want to use the case as a small purse or camera case. One side has a flexible net divider over half of it, with a slim flap pocket 4″ x 3″ centered opposite the hinge between the two sides.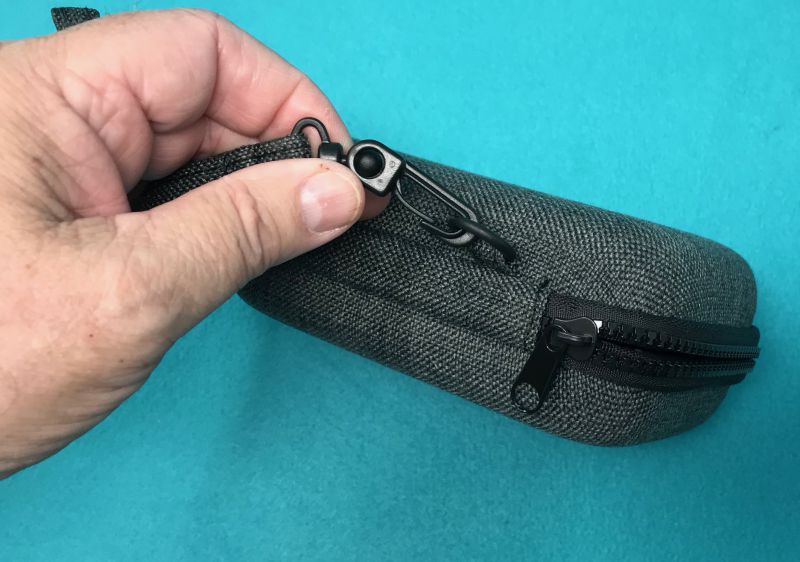 The opposite side has two elastic bands running across the short sides at each end, where you can hold in cables, battery packs or what have you.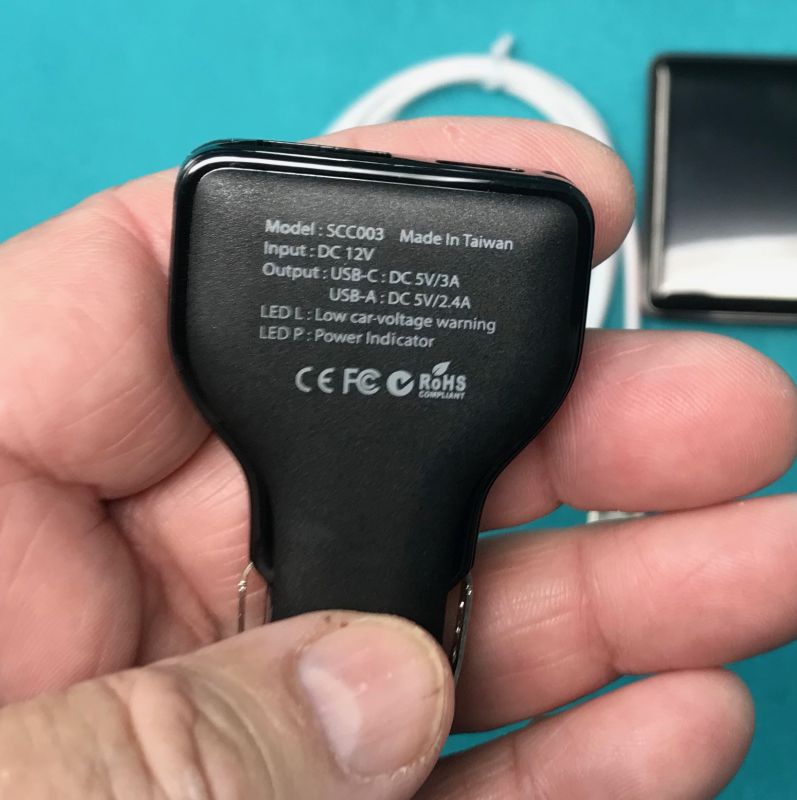 The 12-volt adapter has already been fully reviewed earlier, but suffice it to say that having something like this in your rental will make for fuller batteries, which will reduce stress for all parties – which is what a vacation is for, right?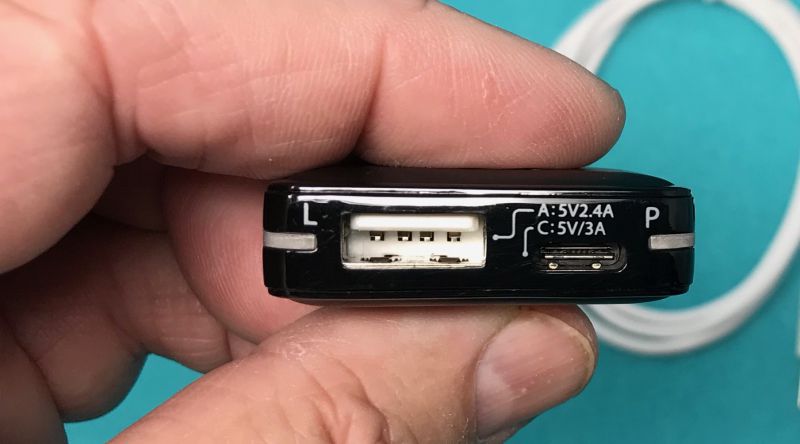 Never miss one of our posts again. Sent MON, WED, and FRI with the latest gadget reviews and news!
The power adapter is a slim 3.5″ x 2.5″ x .375″ smooth plastic unit with a flip-out US power plug on one of the long sides. The prongs swivel around 270º, so you can fit it behind furniture or between wall warts on a multiple plug outlet with ease.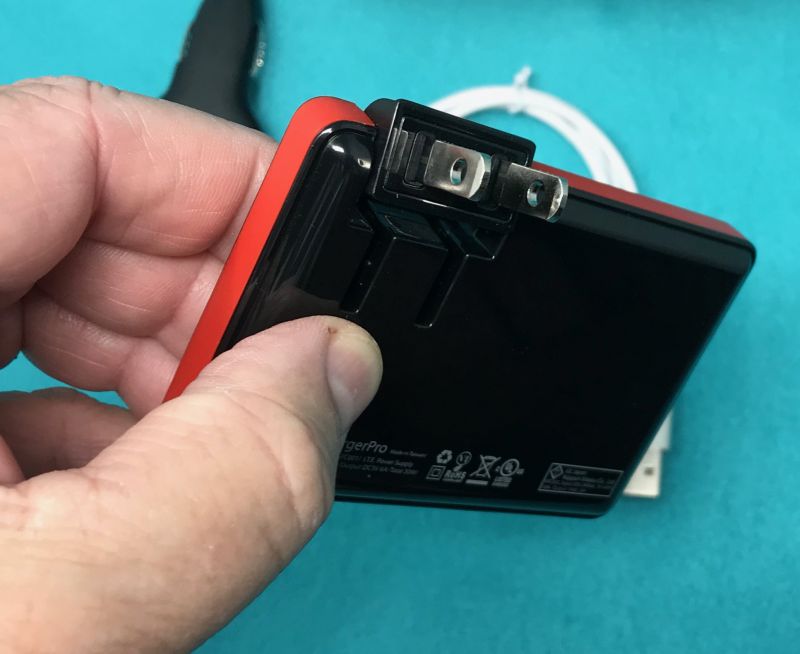 Opposite the plug, there are three USB-A type plugs that deliver full power to your gadgets. With 110 – 240 V capabilities, you can use this with a country adapter worldwide. (Note that this may compromise the slim lines, but that's something to take up with whoever designed the UK outlets!)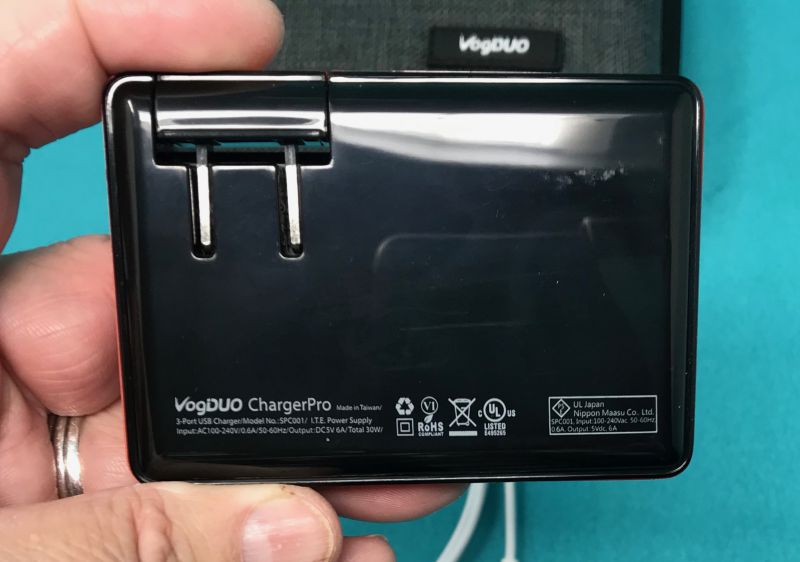 The cable is well-made, but nothing to write home about. There are much more enhanced cables on the market for similar pricing. These seem to be made by the same folks that produce OEM cables-not anything above-and-beyond.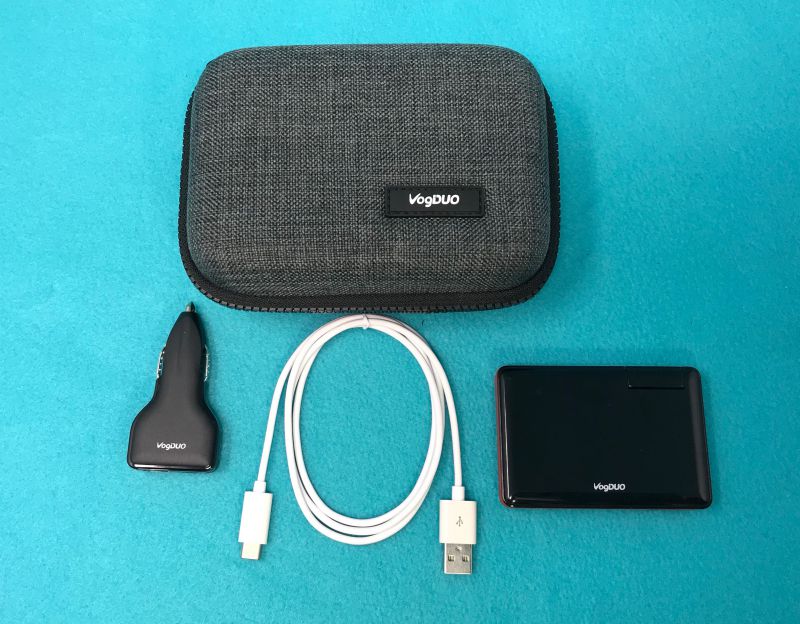 What I like
The case holds all items easily, with room to spare.
The case is flexible and yet protective.
What I'd change
The case is OK but adds $20 to the cost of individual items bought separately.
Final thoughts
Bundling items together in order to increase sales is as old as sales itself. ("You want a strap for that club, Alley Oop?") We're programmed to want to get more for less money when we "buy the kit." While I like the kits VogDUO has presented, I feel it's a bit strong to assume customers should also pay $20 for the container and the full price of all the other items as well.
Price: $119.99
Where to buy: VogDUO.us
Source: The sample of this product was provided by VogDUO.