We use affiliate links. If you buy something through the links on this page, we may earn a commission at no cost to you. Learn more.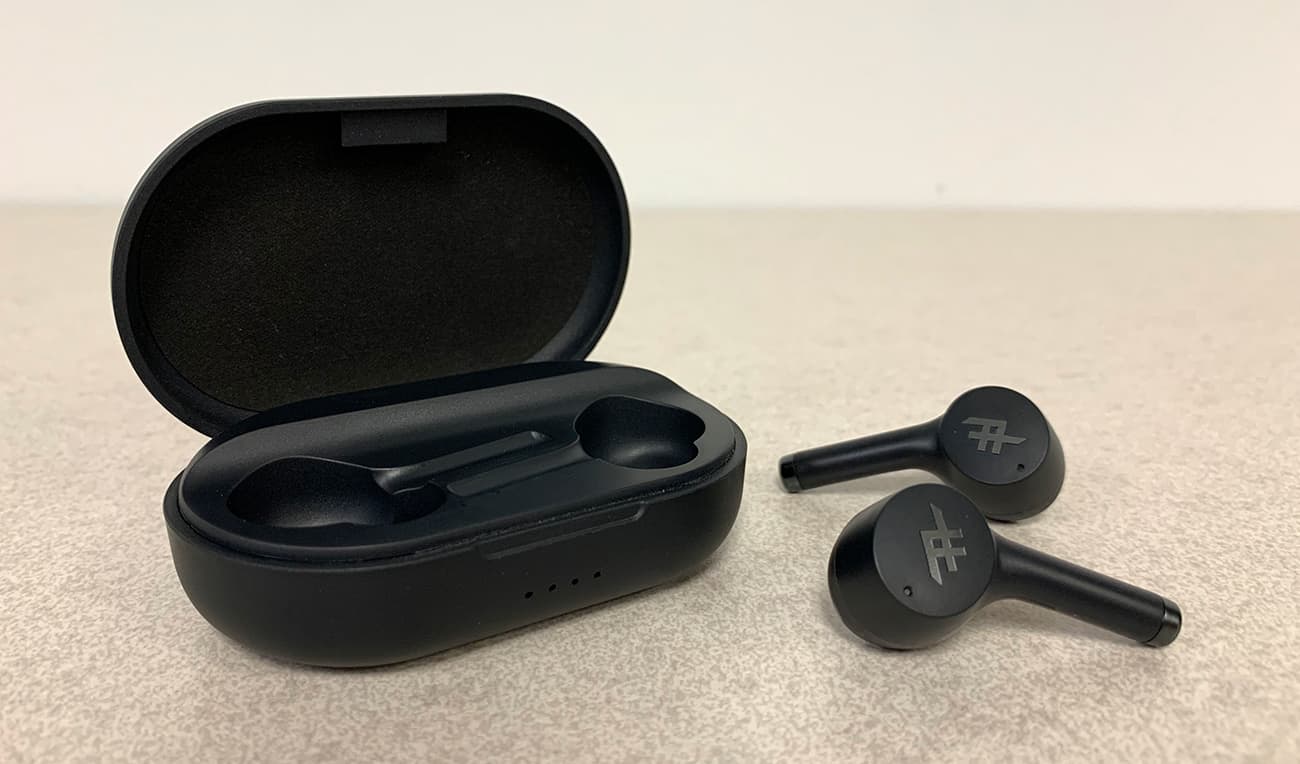 REVIEW – Earlier in the year, I reviewed the non-pro variant of the iFrogz AIRTIME earbuds and found them mediocre at best. How do the iFrogz AIRTIME PRO Wireless Earbuds stack up in comparison?
What is it?
The iFrogz AIRTIME PROs are a set of lightweight, "truly wireless" Bluetooth earbuds that come with a sleek USB-C powered charging case. They come in blue, black, or white and feature an ergonomic stem construction reminiscent of Apple's AirPods.
What's in the box?
earbuds in charging case
3 sizes of earbud tips
USB-C charging cable
Owners manual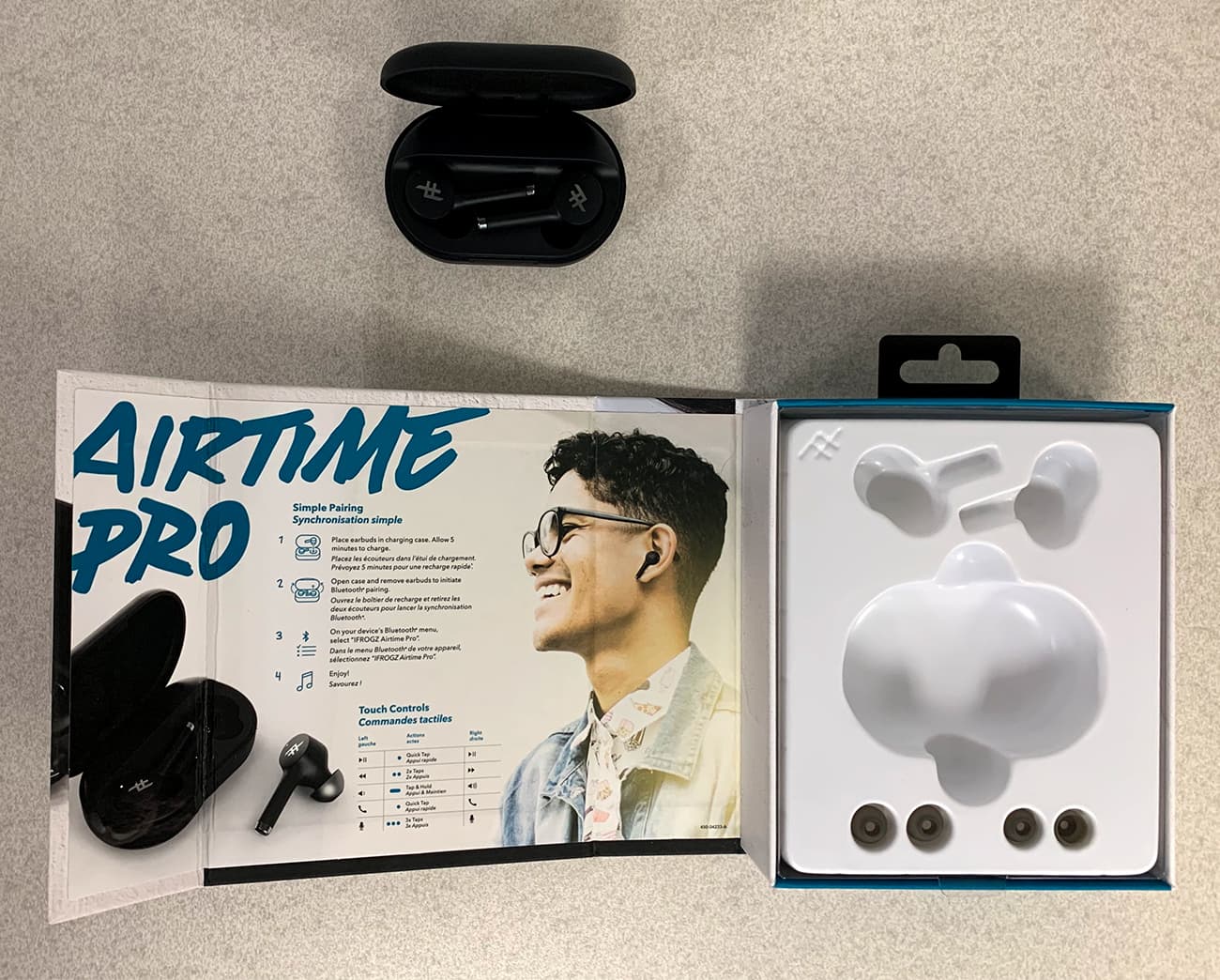 Hardware specs
20-hour battery life (total with charging case charges)
USB-C charging
IPX-4 rated water resistance
Bluetooth 5.0, auto-pairing
5mm drivers
capacitive touch controls
integrated microphone
Weight: 0.6000? (no unit of measurement given)
Design and features
iFrogz's AIRTIME PRO Truly Wireless Earbuds are yet another entry in the staggeringly large TWS earbud market. This, the PRO iteration of the AIRTIME earbuds that I reviewed only a few months ago, is a marked improvement over the original.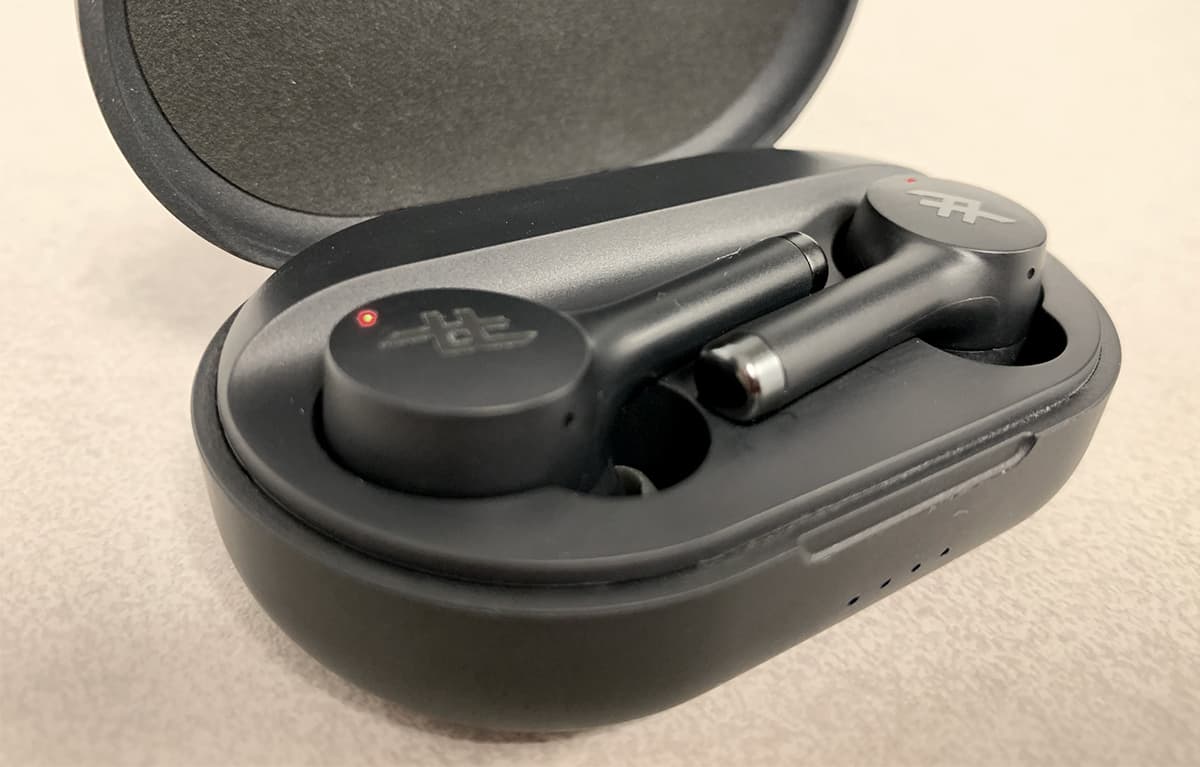 Apparently the regular AIRTIME Earbuds aren't available for purchase anymore on ZAGG's website (they're out of stock, at least) so I think the AIRTIME PROs are positioned as their true successor. And they are much better in a number of ways, albeit at a $10 premium.
Having reviewed iFrogz's past version of the AIRTIME line has given me a good basis to compare the new, improved PRO earbuds, so there will be several mentions of how they improved.
The first thing I noticed about the PRO was how the charging case has a much lower, more pocketable profile. It's a bit larger and thicker than a pack of Tic Tacs, yet sports a 450mAh battery. The earbuds themselves are rated at 45mAh each, so the battery case could in theory offer 5 recharges. This brings the total playtime of the AIRTIME PRO to 20 hours. I managed to get about 2.5 to 3 hours out of each music session, so that seems to be nearly inline with their estimate.
The case itself is charged over USB-C, which finally seems to be gaining traction among charging preferences, or at least cheap enough now to use as an option vs. micro-USB.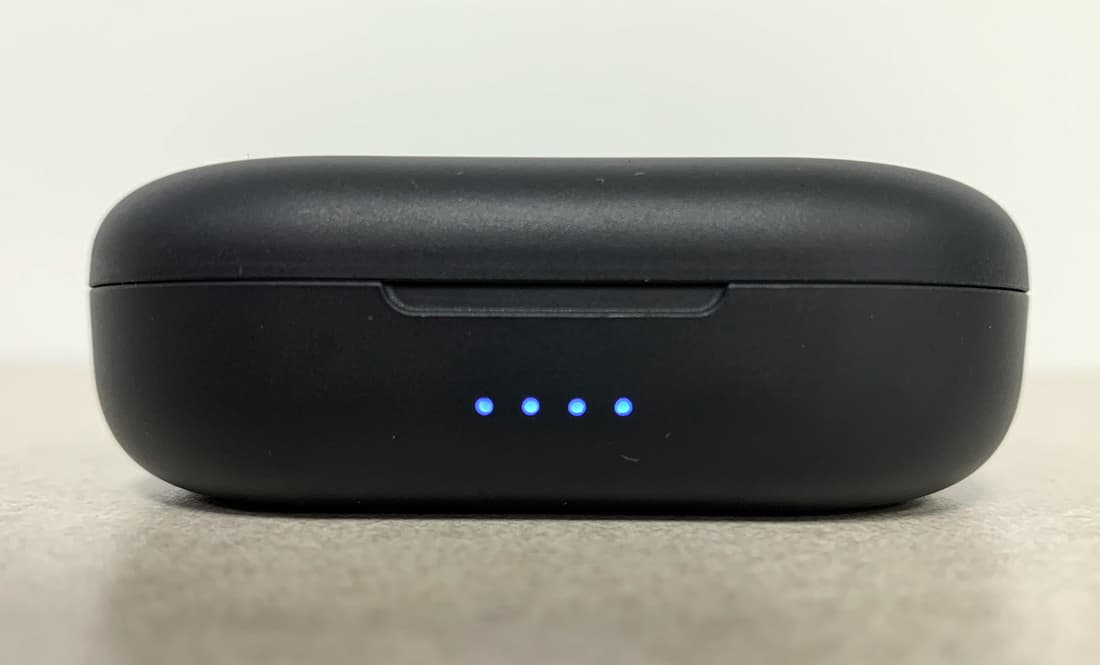 To me, the earbuds have an odd shape. There is a long stem that protrudes down, and outside of making them easier to pull out of your ears, I don't know that they even serve a purpose. I was tempted to cut into that stem to see if there was perhaps some battery material or something. iFrogz calls them "ergonomic," but they don't even touch any part of my ear. I thought at least the microphones would be at the bottom of the stems, but that's not the case. Strange.
Never miss one of our posts again. Sent MON, WED, and FRI with the latest gadget reviews and news!
I kept having to look at the back of the earbud to make sure I had the right side before putting them in my ears. I'm not sure why that seemed confusing to me, but it felt off.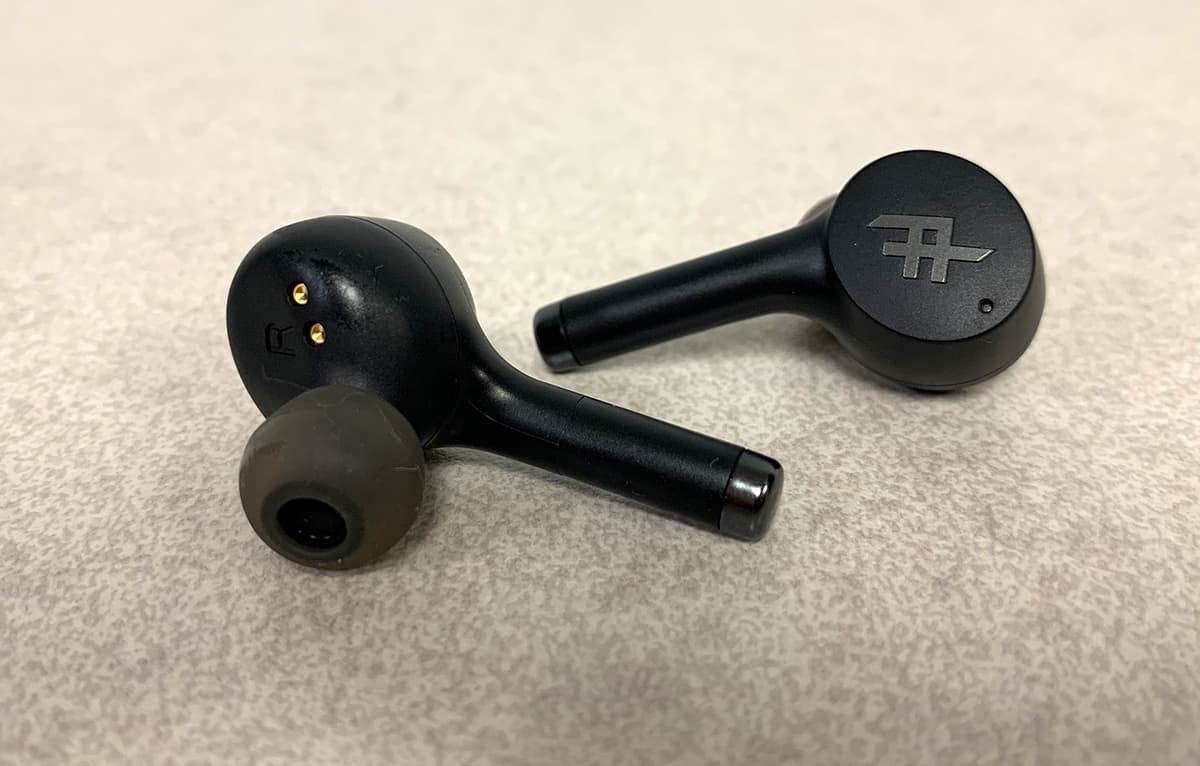 One surprising feature is the capacitive controls. The metal insignias on both earbuds act as controls and respond to even the slightest touch from your finger. This is a vast improvement over pressing a button, which usually requires an uncomfortable amount of force, directing the earbud tips further into your ear canals. However, this also makes accidentally brushing the controls much easier.
I appreciate the complexity of controls offered. Tapping either earbud once pauses and starts the music. Holding down on the left or right bud for a couple seconds lowers or increases the volume, respectively. A double tap skips or rewinds the track, and a triple tap invokes Siri or Google.
It's worth noting that the microphone isn't always listening for Siri like Apple's AirPods. You must talk to Siri with your phone close to your mouth or triple-tap the earbuds.
The AIRTIME PROs come with 3 sizes of earbud tips, but even the largest tip feels a little too small, and the difference in size between the tips is minute. They barely form a seal in my ear canals, which is important for the sound quality. And since they don't come with any wingtips, these tips are the only things keeping the earbuds in place. I don't think they'll come flying out of my ears, even shaking my head around, but I would have loved a larger option.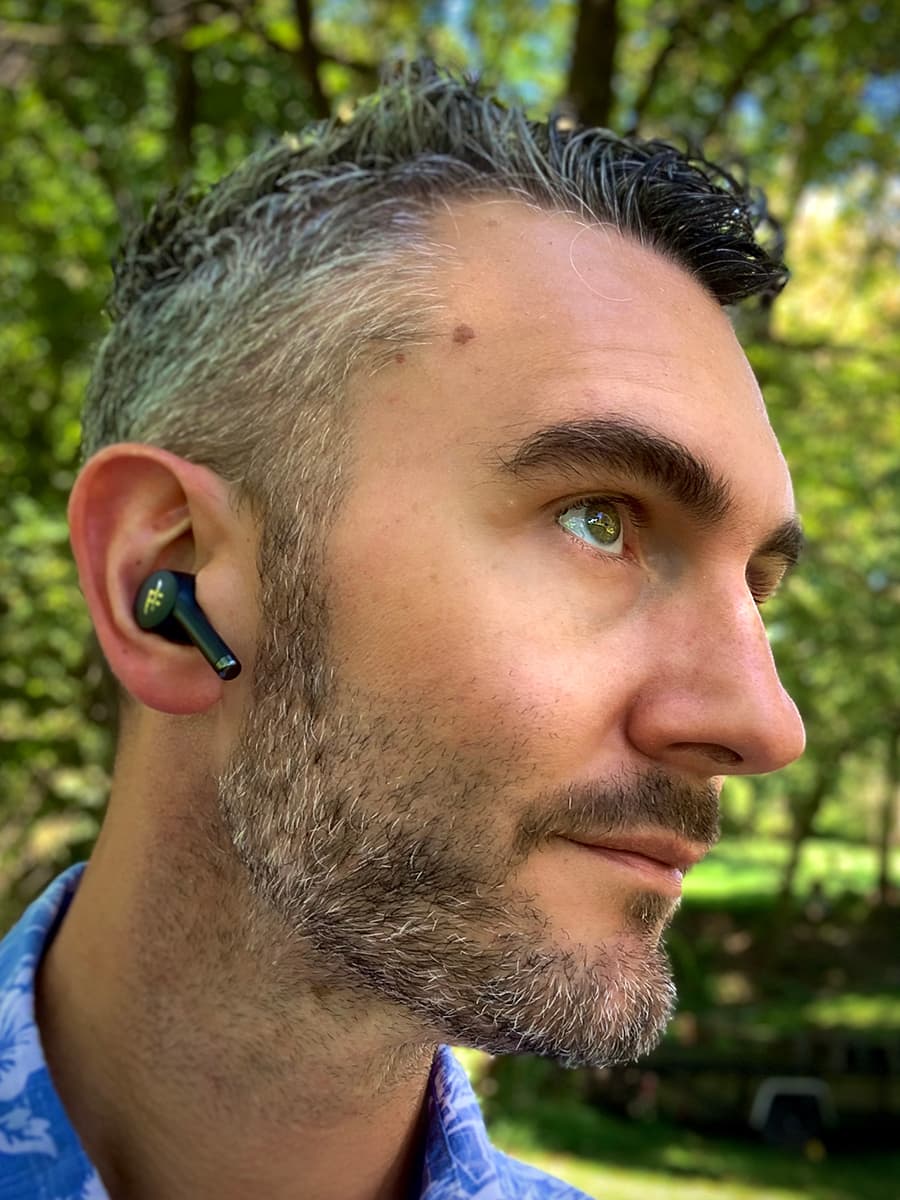 I'm happy to say that the Bluetooth connection is much better this time around. The original AIRTIME's were plagued with poor connectivity, so bad in fact that even my phone being in my front pocket while walking was enough to make them cut out. I experienced none of that drop-out with the PROs, and even while cupping my hands over my ears, they retained a clear connection.
Physical appearances and construction aside, how do they sound? Sadly, pretty flat. They don't really have much oomph on the low/bass end, and the highs, while better than the bass, seem to lose some of their crispness. I could press the earbuds into my ears, forming a better seal, and that seemed to help the bass slightly, but overall, they're nothing special.
It's amusing to write one paragraph about how earbuds sound, being their primary function, but the AIRTIME PROs provided a middling experience. Not disappointing, and not impressive.
What I like
Decent connectivity (this time around)
Capacitive controls are nice, if a bit sensitive
What I'd change
Earbud tip sizes are too small
Ought to be about $15-20 cheaper
Sound is a bit flat
Final thoughts
Looking at the big picture, the AIRTIME PRO earbuds connect quickly, maintain a decent connection, come in a sleek nice case, and, for the most part, rank in at a little bit north of okay. They're also $70, which is a little salty, if you ask me. Something closer to $50 would compel me to recommend these to someone looking for a cheaper wireless alternative to the pricy Apple/Beats products.
Price: $69.99, with free shipping
Where to buy: You can grab a pair of iFrogz AIRTIME PRO Wireless Earbuds in black, white, or blue directly from ZAGG's website and Amazon.
Source: The sample of this product was provided by ZAGG.