We use affiliate links. If you buy something through the links on this page, we may earn a commission at no cost to you. Learn more.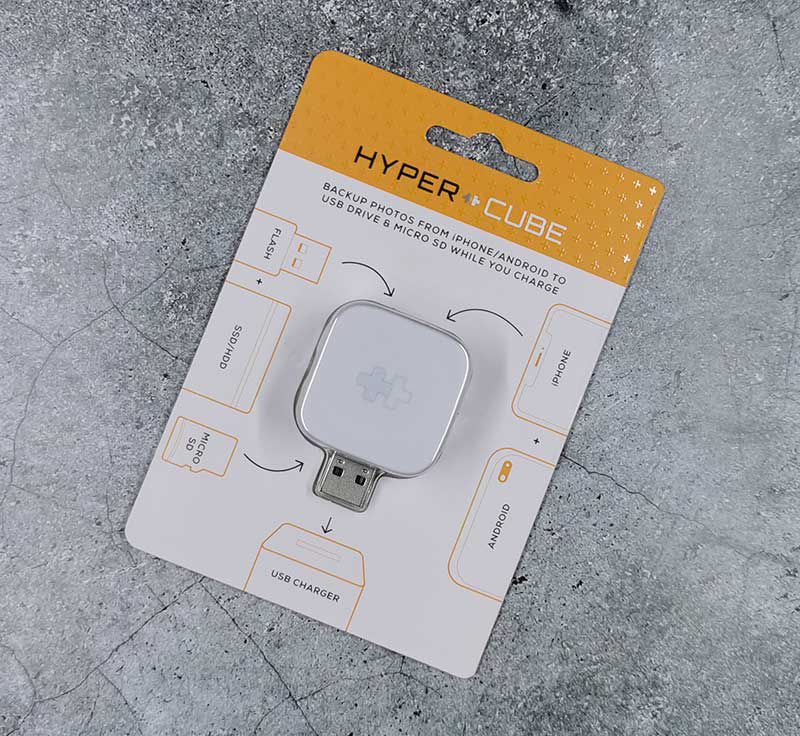 REVIEW – Redundant backups are something you won't use until you need them and if you're not the type to worry about backups, at some point in your life, you'll find out just how important they can be. Most of us carry 100s or even 1000s of photos in our pockets. Photos of our family, our pets, our vacations, and other memories that would crush us if we lost them. While Android phones can automatically back up to Google Photos, and iPhones can automatically backup to iCloud, it's not unheard of for something to go wrong and you end up losing all those valuable photos. HyperCube is designed to do all the backup work for you automatically each time you charge your device. Let's check it out.
What is it?
HyperCube is a small adapter that sits between your phone's charging cable and your computer or AC adapter. When you plug in your phone, an app launches and automatically does an incremental backup of your photos, contacts, documents, and videos to a micro SD card or USB flash drive that is also plugged into the HyperCube.
What's in the package?
Design and features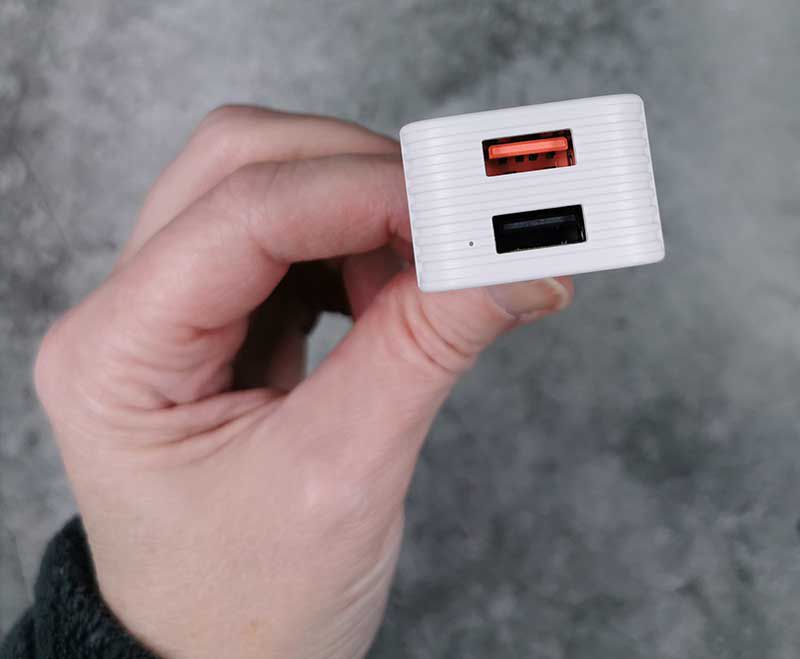 There are 2 USB ports. The orange USB-A port is for connecting the charging cable to the phone (not included), and the black USB-A port is for connecting a USB storage device.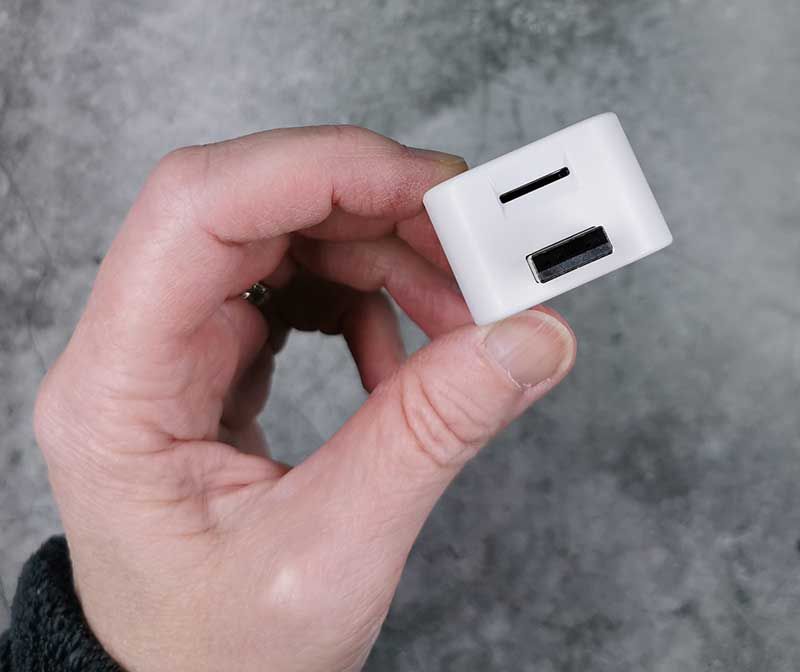 On the other side of the HyperCube are the male USB connector and a microSD card slot. This adapter supports up to 2TB for the microSD card and no limitations for USB flash.
Plug and play backup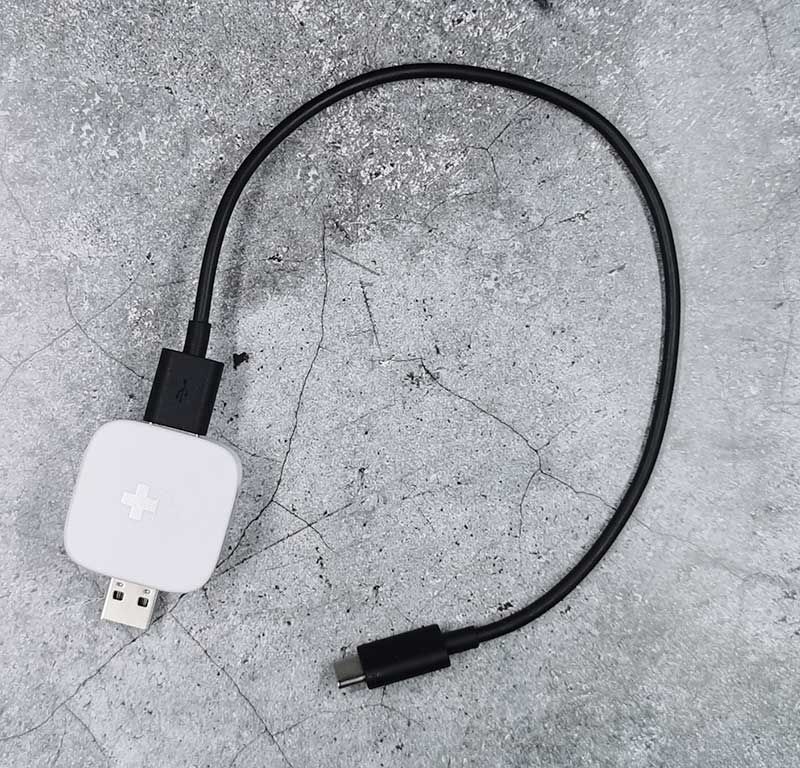 To use the HyperCube, you first install the HyperCube app on your iPhone or Android phone. The next step is to plug your existing charging cable into the orange port on the HyperCube, plug the HyperCube into port on your computer/laptop or a USB AC adapter, and then plug the other end of the USB cable into your Android or iPhone.
HyperCube app
Once everything is connected, the HyperCube app launches on your device and shows the status of the microSD card or USB flash drive that you have plugged into the adapter. From there, you can customize the settings in order to choose the type of files you want to backup, and if you want the app to auto backup.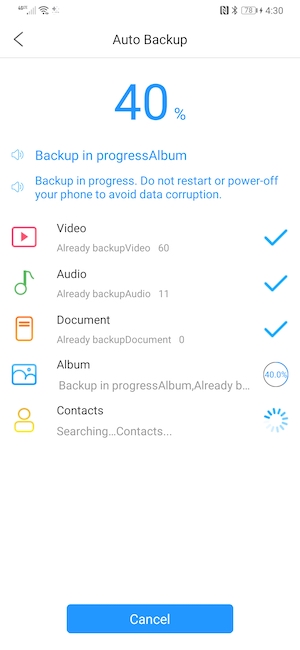 While the app is backing up the files, it shows the progress.
The app also works as a file manager so that you can view the backed up files through the app.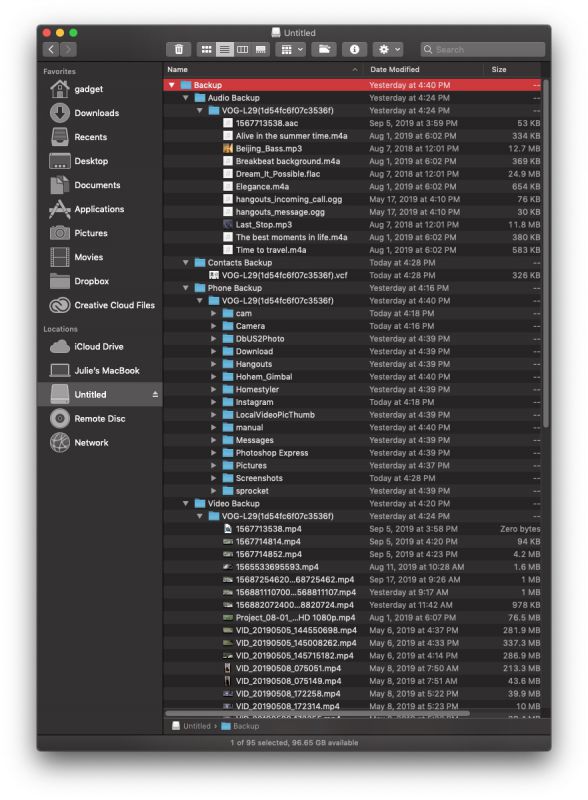 You can also view all of the files by plugging the HyperCube into your Windows or Mac computer.
Backing up multiple phones
If you have more than one phone, you can use the HyperCube to back it/them up too. The app makes a 2nd backup folder on the microSD card or USB flash drive so that all the backed up files are kept separate.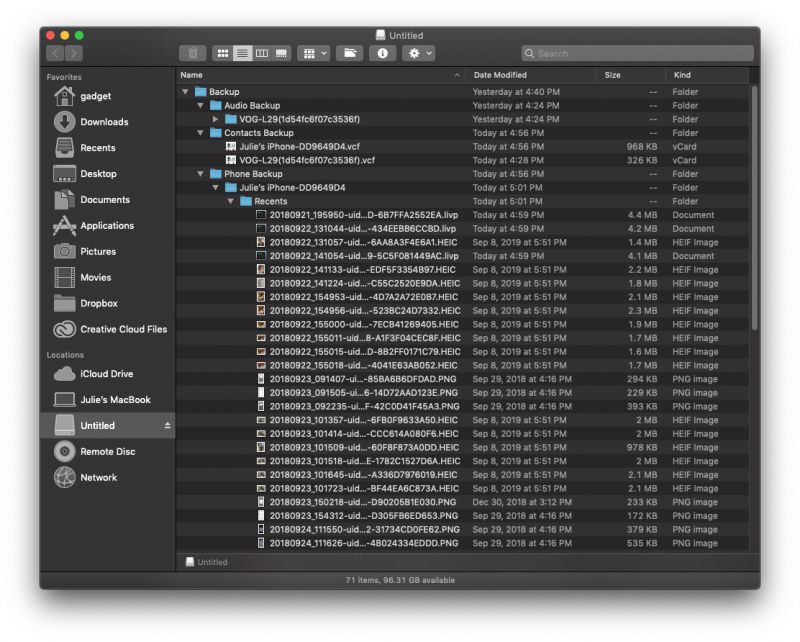 Here we see that my Huawei P30 Pro and my iPhone X have been backed up. You can easily copy files from the HyperCube to your computer just like you would with any other flash drive.
The only issue is that you won't be able to view the iPhone HIEC photos on an Android device.
What I like
Simple to use
Automatic backup
Doesn't require any batteries
What I'd change
Allow the HyperCube's flash drive to be accessible without plugging it into a computer or AC adapter
Offer the ability to make a full backup of the apps and app data
Final thoughts
If you like to keep multiple backups of your photos, music, documents on your phone, the HyperCube is an easy to use backup solution that automatically makes a copy of the files onto a microSD or USB flash drive every time you charge your device without you having to lift a finger.
Price: $29.00
Where to buy: Indiegogo Indemand
Source: The sample for this review was provided by HyperShop.