We use affiliate links. If you buy something through the links on this page, we may earn a commission at no cost to you. Learn more.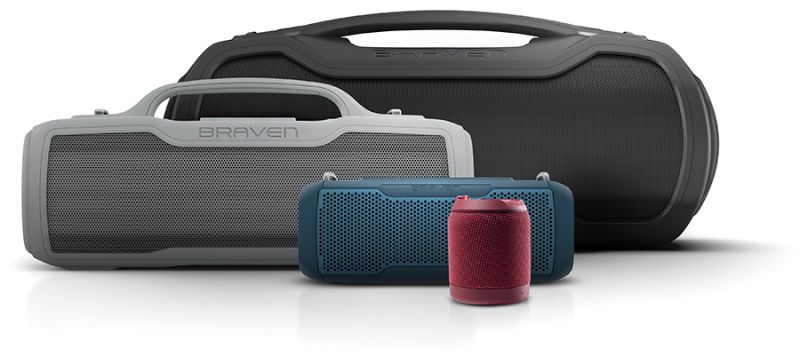 NEWS – Over the past few years, I have reviewed many Braven portable Bluetooth speakers and have liked all of them—some more than others. When Incipio sold Braven to ZAGG last year, it seemed much of Braven's speaker line began to disappear. No more. This year, Braven has added four new speakers to its BRV line. If they're anything like other Braven speakers, we're in for a treat.
"The goal of technology is to help enhance life's adventures, and through the power of music,  the BRV speaker collection seeks to do just that," said Marika Patto, VP of Product, Productivity & Audio group for ZAGG Inc.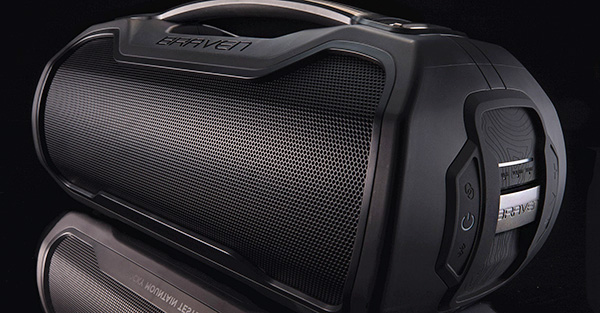 Highlighted by its biggest and loudest Bluetooth speaker, the all-new BRV-XXL/2, BRV speakers have been engineered and tested in the Rockies to ensure they're as tough as they look. Featuring durable, shockproof, and waterproof construction, BRV speakers can endure wet, muddy, or sandy environments while delivering great audio.
The black BRV-XXL/2 ($399.99 US) offers 360° sound, four full-range HD drivers and a down-firing subwoofer for deep, rich bass. Users can pair up to 100 devices to the BRV-XXL/2. An IPX5 waterproof rating allows it to withstand wet environments while a hefty battery delivers up to 18 hours of playtime or mobile device charging. 
BRV-XXL/2 features include:
100W output: full range drivers + subwoofer + passive radiators
Adjustable EQ
USB charge out
Integrated handle
Phone rest / stand
Integrated magnetic bottle opener
Shoulder strap
Speakerphone capability
Microphone input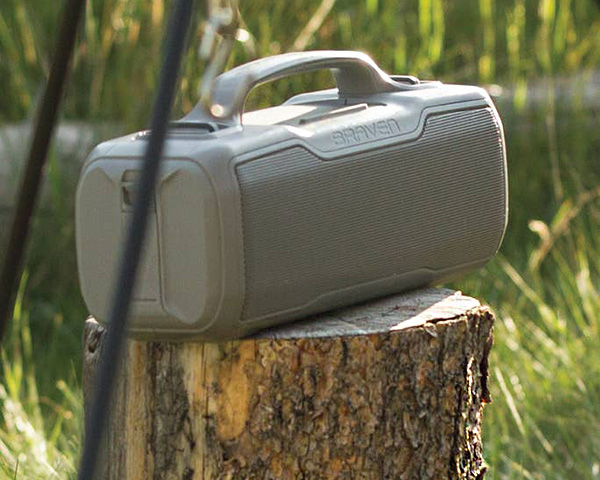 The black or gray BRV-XL ($199.99 US) was crafted to withstand drops from the back of a tailgate or hillside tumbles. Featuring IPX5 waterproof construction, the speaker can take on any environment. You can wirelessly pair two BRV-XL speakers into dedicated right and left stereo audio channels. Also included is an integrated bottle opener and 16 hours of playtime. 
BRV-XL features include:
40W output: tweeters + full range drivers + passive radiators
USB charge out
Carrying handle and strap
Integrated bottle opener
Smartphone assistant access
Speakerphone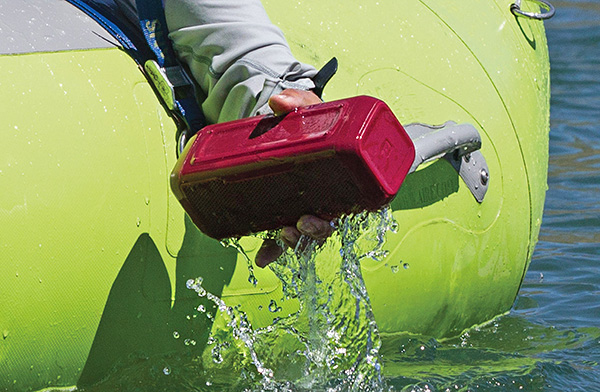 The BRV-X/2 ($99.99 US) not only features an IPX7 waterproof rating, but also floats. There's 18 hours of playtime and USB-C charge-in and charge out capabilities. The BRV-X/2 comes with a carrying strap for any adventure. 
BRV-X/2 features include:
20W output: full range drivers + passive radiator
Wireless stereo pairing between two BRV-X/2 speakers
USB charge out port
Smartphone assistant access
Speakerphone
Available in black, gray, blue, and red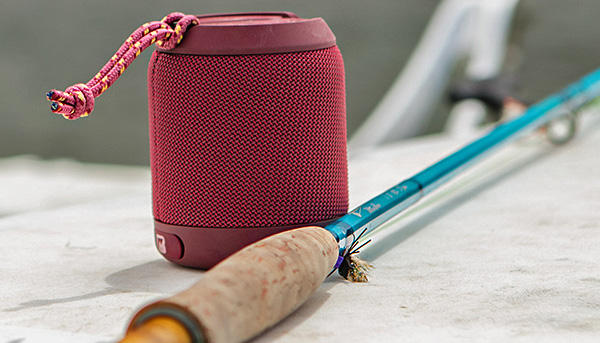 Finally, the BRV-MINI ($39.99 US) is BRAVEN's most portable speaker to date. With an IPX7 waterproof construction and the ability to float, this portable speaker can be taken everywhere. It has 12 hours of playtime and an integrated lanyard. 
BRV-MINI features include:
5W output: full range driver + passive radiator
USB-C charge-in
Wireless stereo pairing between two BRV-MINI's
Smartphone assistant access
Speakerphone
Available in black, gray, blue and red
BRAVEN's BRV Speaker Collection is available now. Visit Braven for more information.