We use affiliate links. If you buy something through the links on this page, we may earn a commission at no cost to you. Learn more.
REVIEW – Beach trips require stuff.  Lots of stuff.  Sunglasses, something to read and/or listen to, sunscreen, towels, drinks, drink opener, flip-flops, and so on.  How do you shlep your stuff?  You grab whatever bag you have at-hand.  Then, you come home with a bag full of your stuff plus enough sand to fill a litter box.  Dezzio thinks they have a better way with their line of functional beach bags.
What is it?
The Dezzio Mariner bag is a water-resistant tote bag designed specifically for beach expeditions.  The bag has a number of nooks and pockets designed to hold everything you might need for a day at the beach. It also comes with a sand elimination system so you don't bring the beach home with you.
What's in the box?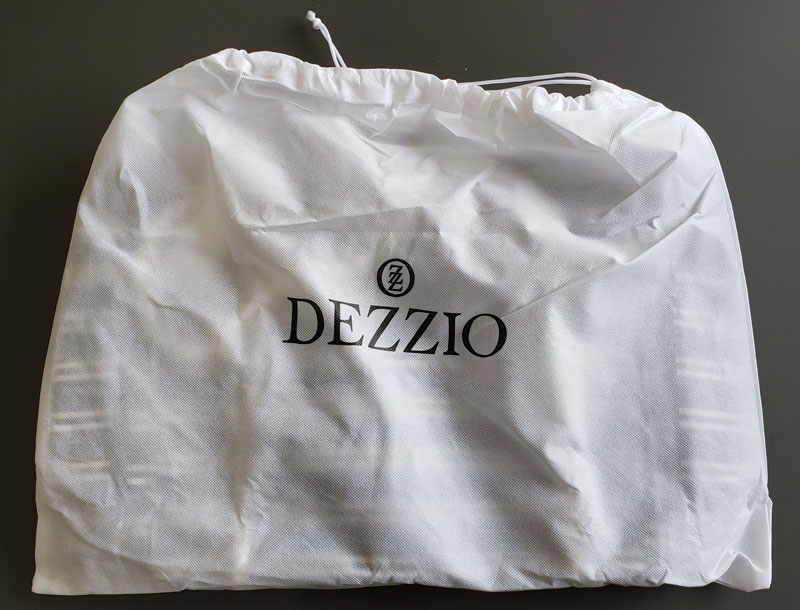 The bag comes packed in…you guessed it – another bag!  Actually, the outer bag can be used to carry other items that might get dirty on your day out.  Since it folds up to essentially nothing, it's easy to put in the Mariner bag.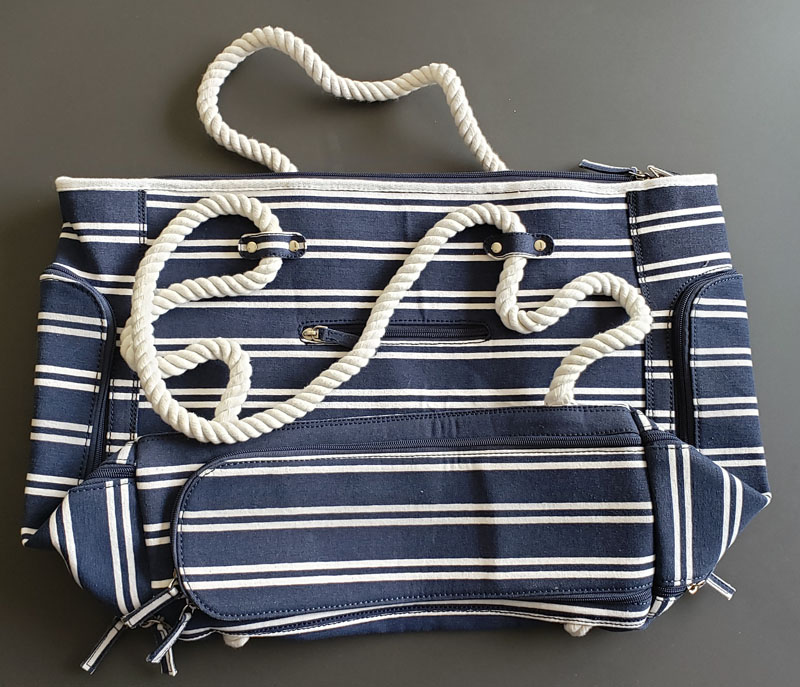 The Mariner bag itself is of course included.
Finally, there is a small contact card.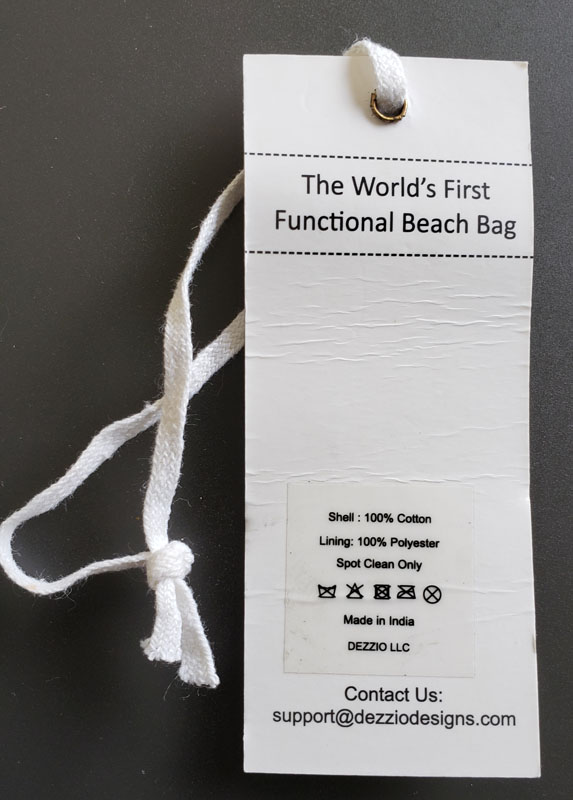 Product specs
100% cotton canvas with water-repellent coating on the exterior
100% waterproof polyester inside lining
Top zip closure
Size: 15" x 14" x 6.5" (LxHxW)
Weight: 1kg or about 2.2lbs
Design and features
According to Dezzio's website, here are all the features of this bag.

It's good it's on the website as there are no instructions included with the bag. Normally, I'd suggest that instructions for a bag are only for the intellectually challenged – I mean, it's a bag.  How hard can it be?  But this bag is so jam-packed with pockets and zipper and features, it isn't always obvious the intended use for each one.
Right on the front of the bag, there is a nice zippered pocket that is large enough to hold my Samsung Galaxy S9+.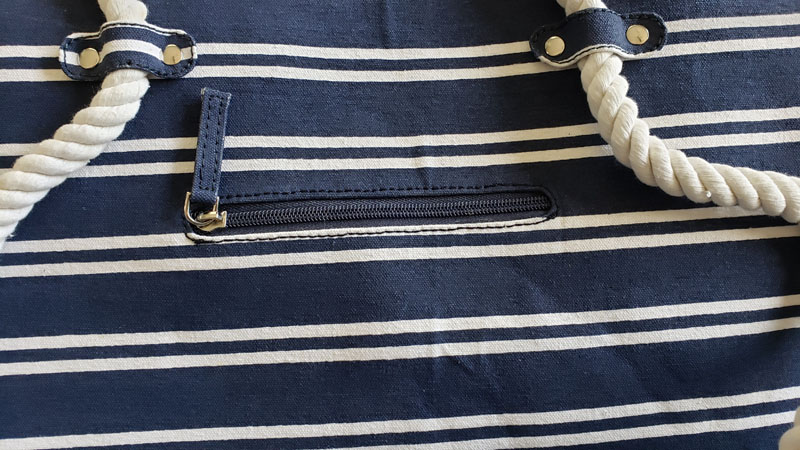 Inside the main compartment, we find a long canvas strap.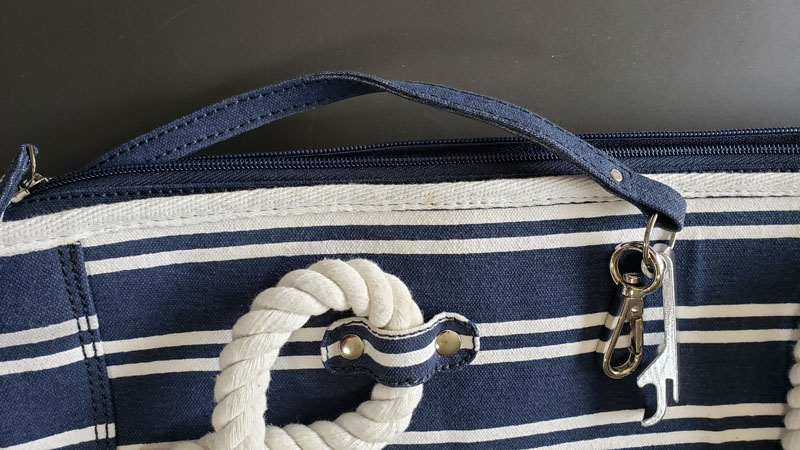 On the end are a handy key clip and a bottle and can opener.  For anyone that has ever dropped a set of keys, or worse, a key fob, into a bag, you know how hard they can be to find again.  Clipping it onto the strap makes finding it again an easy task. Always having a tool to open a favorite cold beverage is another nice touch.
Each end of the bag features a tall pocket.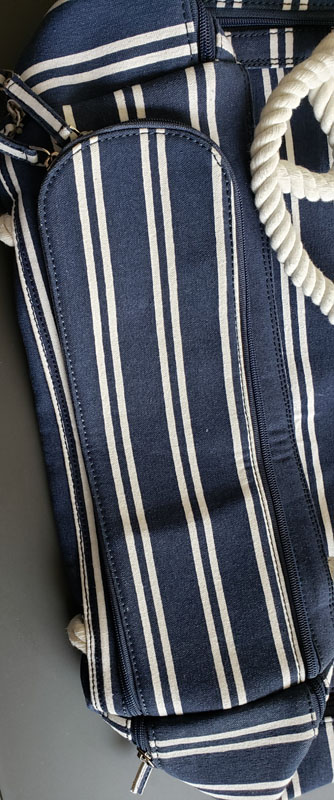 Unzipping these, we find a tall pocket for holding lotion or another bottle on one end.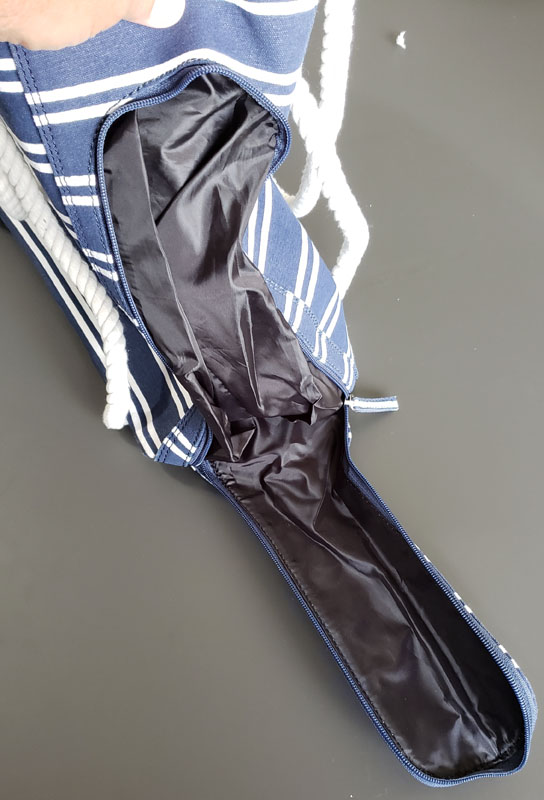 The pocket on the other end is more insulated and designed for holding a cold drink.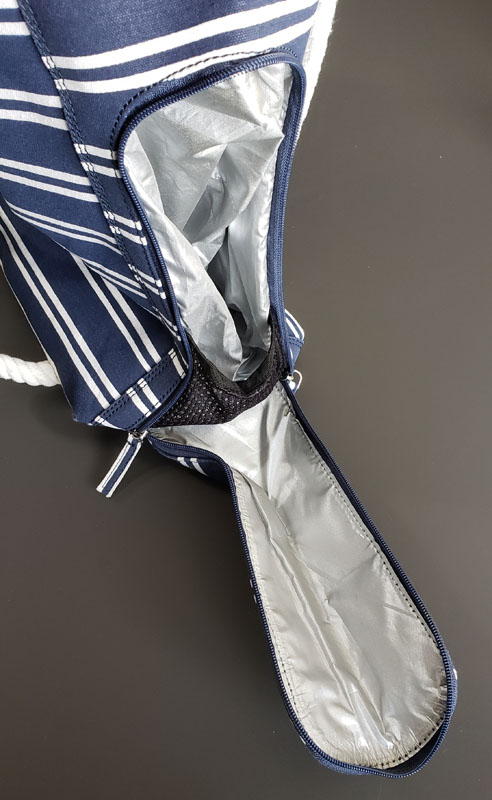 Inside the main compartment, we see a middle divider.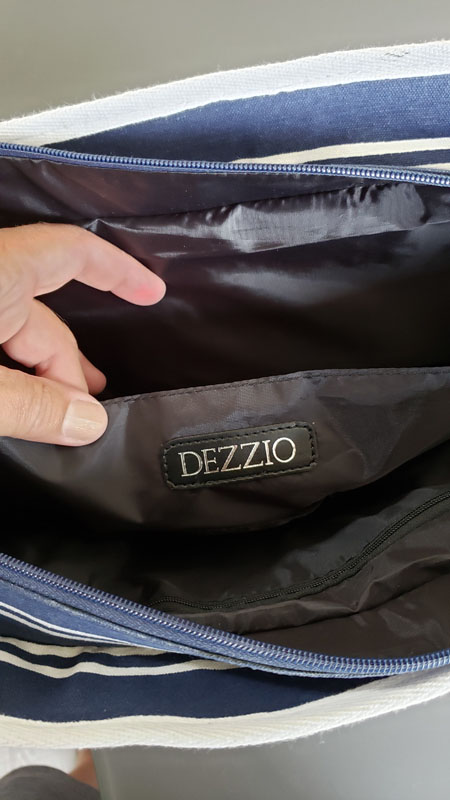 On that divider, we find more pockets, including a sueded pocket for iPads or iPods.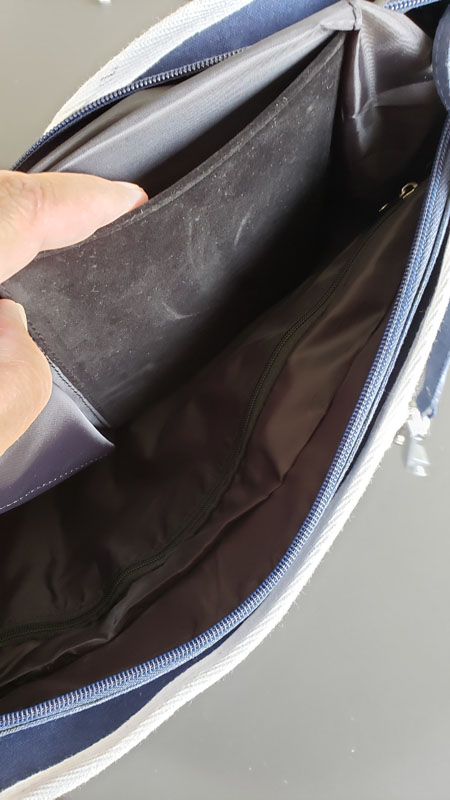 There are tuck pockets for sunglasses or anything else you care to bring along.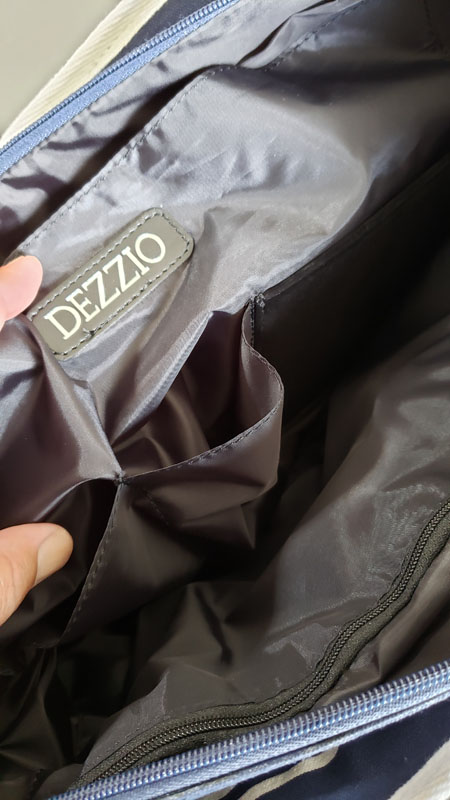 The divider opens to a full-bottom pocket for holding larger items.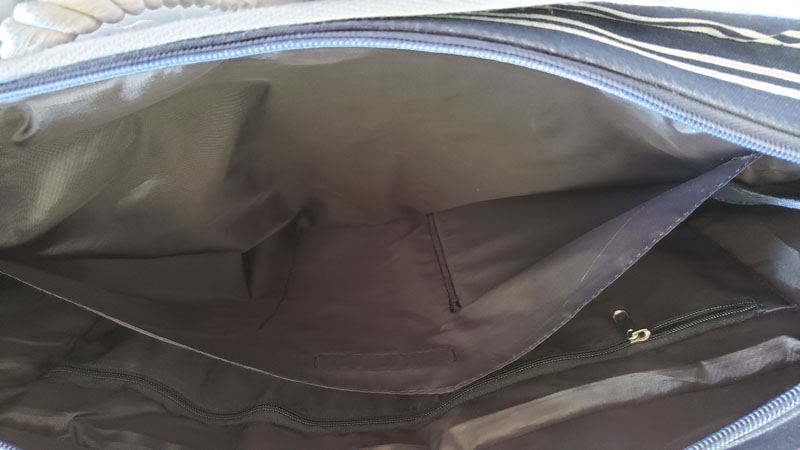 Inside another zippered compartment, we find more tuck pockets as well.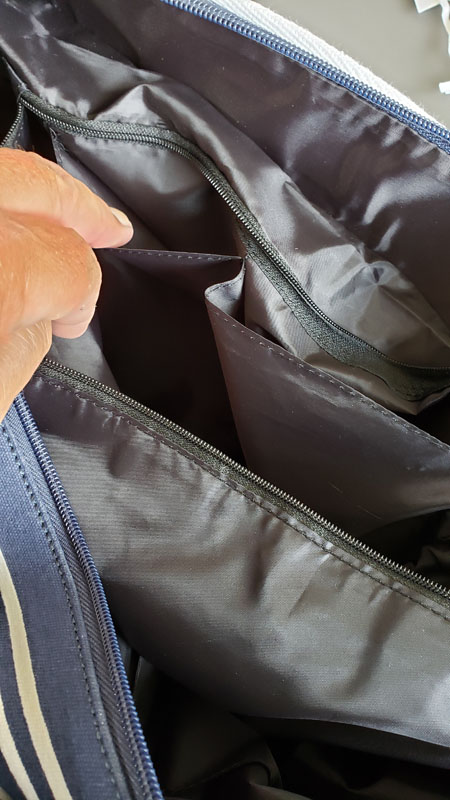 We also find a compartment designed to hold a power bank.  The bag has a USB cable sewn in.  The single end is in the power bank pocket.  It splits into two USB connectors, also sewn in, allowing for easy access to power ports without having to rummage around to find your power bank.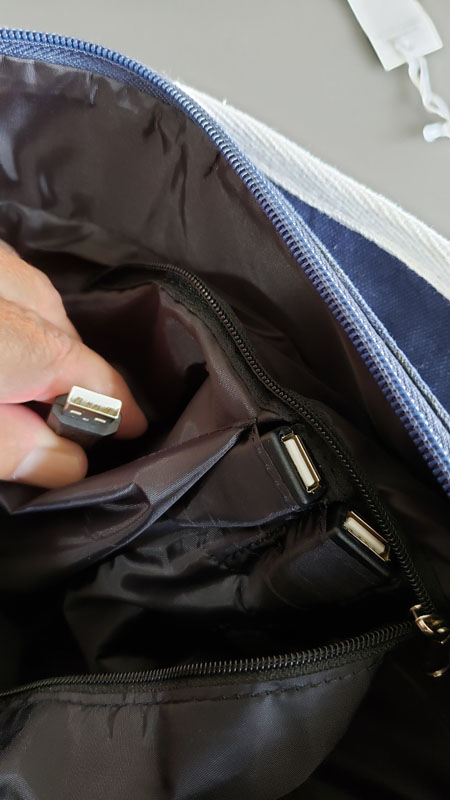 Curiously, that pocket is in a larger zippered pocket and is at the end of the zipper where the zipper stops when it is unzipped.  This means you have to open the pocket completely to access the USB ports.  There is no pass-through for cables.  It would make more sense to have the zipper running the opposite direction so you have to just barely open the zipper to plug in your devices.
Looking down to the bottom of the inside compartment, we see that it has a mesh bottom.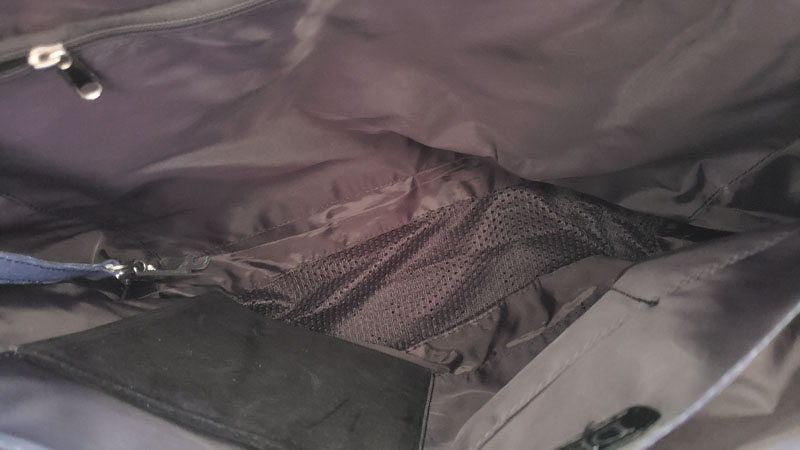 This allows sand to fall through.  Under the bag, we find a zippered compartment under that mesh bottom.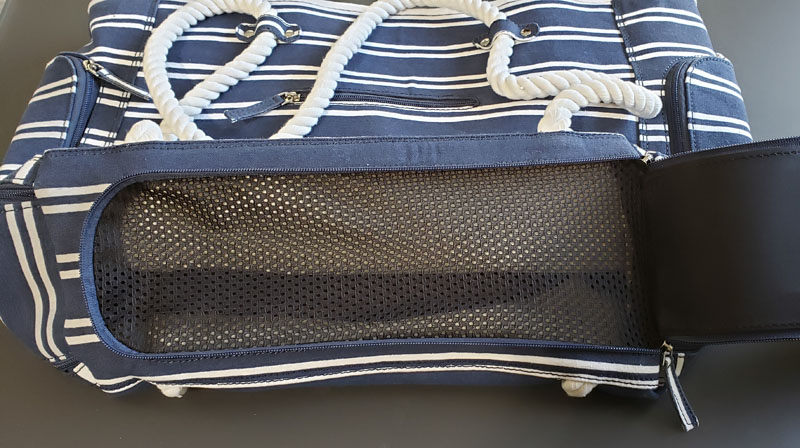 Opening that up allows you to shake out all the excess sand and leave it at the beach, where it belongs.
The rope handles are long enough that they are designed to hold rolled beach towels on the outside of the bag.  The lead image shows that as well as photos below.
All these features and functions are great, but do they work in practice? Lucky for us, we had a cruise to Bermuda and Grand Turk planned for the week after the bag arrived, and that included some beach time.  Read on to see how the Mariner bag performed!
Performance
Our itinerary in Bermuda didn't include beach time, so the use test waited until we arrived in Grand Turk in the Turks & Caicos. We started loading up the bag.
First, the requisite sunblock – it fits nicely in end pocket.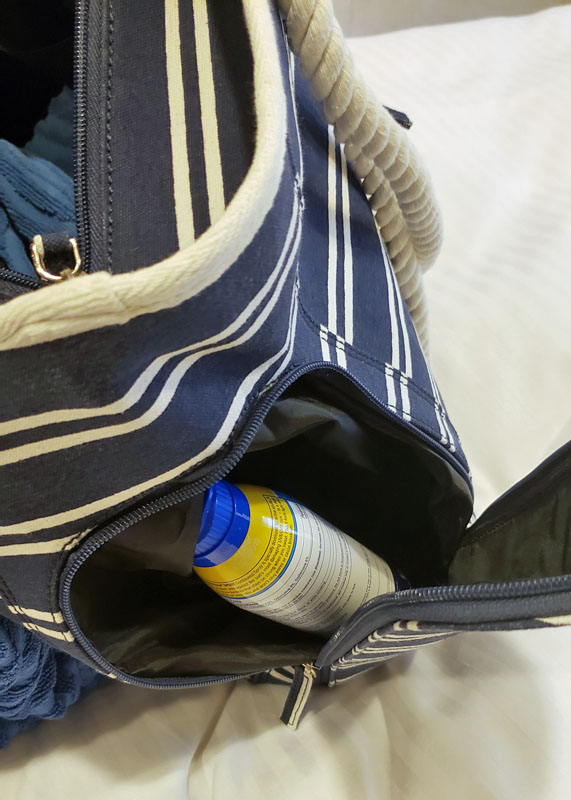 Then, we packed the water.  This was a huge 1.5L bottle and it almost fit completely in the insulated end pocket.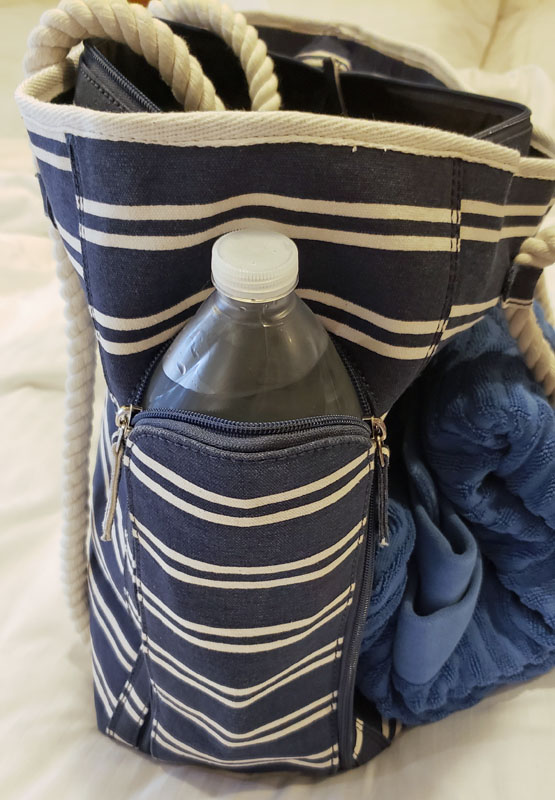 Anything smaller would fit inside without any issue. You can also see a towel rolled and tucked behind the carry straps. You can put another towel on the other side as well.
The slim front pocket worked great for tucking a wallet and passports in a nice zippered area.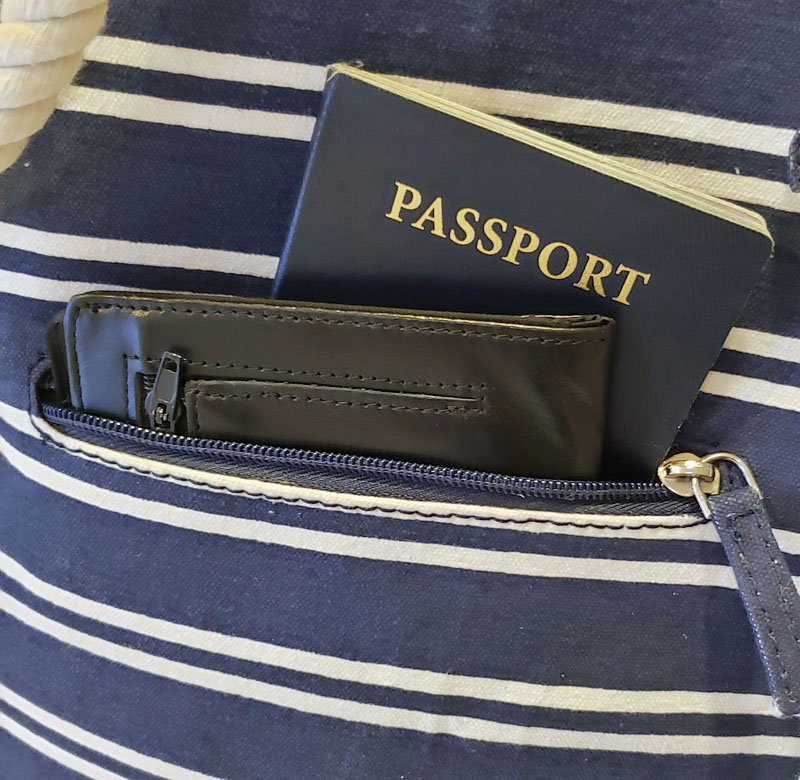 Then, we started filling up the inside space.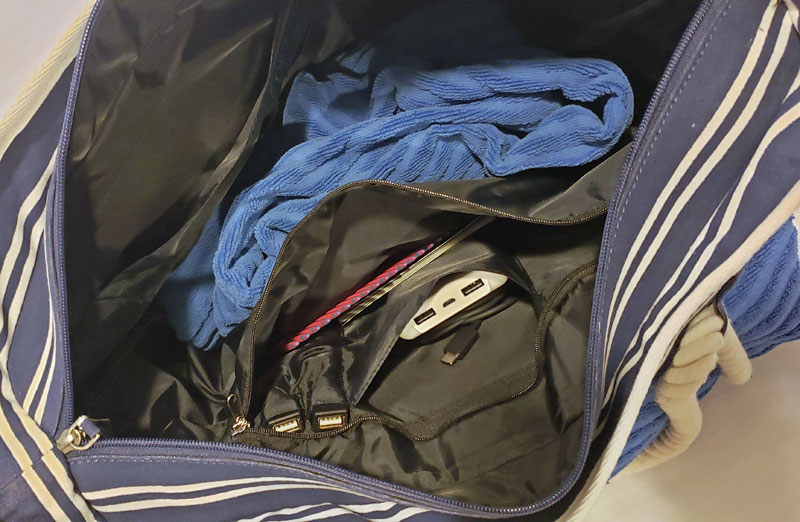 The main compartment easily swallowed another beach towel. My wife tossed in a comb (no reason for me to include one…), sunglasses, and a few other small items. There was still plenty of room and we could have fit in water shoes and a few other items.
I put in my trusty MyCharge Unplugged 10K battery pack. I was excited to try hooking it up to the included USB port system.  My excitement didn't last long.
I plugged the USB cable into one of the USB ports on the battery pack and tucked the pack in the bag.  Then, I grabbed a USB cable that I had been using all week and used it to connect my phone to one of the included USB ports in the bag.  It didn't go well.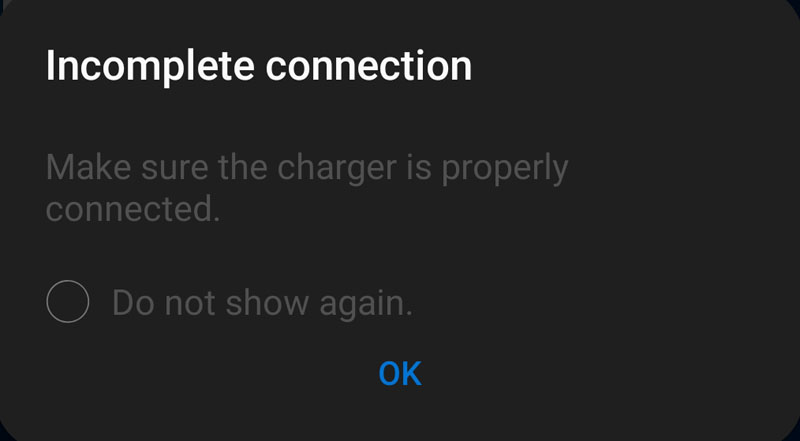 No matter how I unplugged and plugged-in the cables, I got that message.  I then changed ports in the bag and got this:

Plugging my cable into the battery pack directly worked flawlessly, so there is definitely an issue with the quality of the cables and/or ports that are integrated into the bag. Couple that with the aforementioned design issue where you have to completely open the compartment to access the charging ports and it adds up to the USB port feature being essentially useless. Since there are pockets aplenty in the bag, and since you still have to carry a charging cord to use the USB ports anyway, just plugging directly into your own battery pack isn't really a penalty.  If I ran Dezzio, I would simply eliminate the USB port feature.
I talked my lovely wife into modeling with the bag.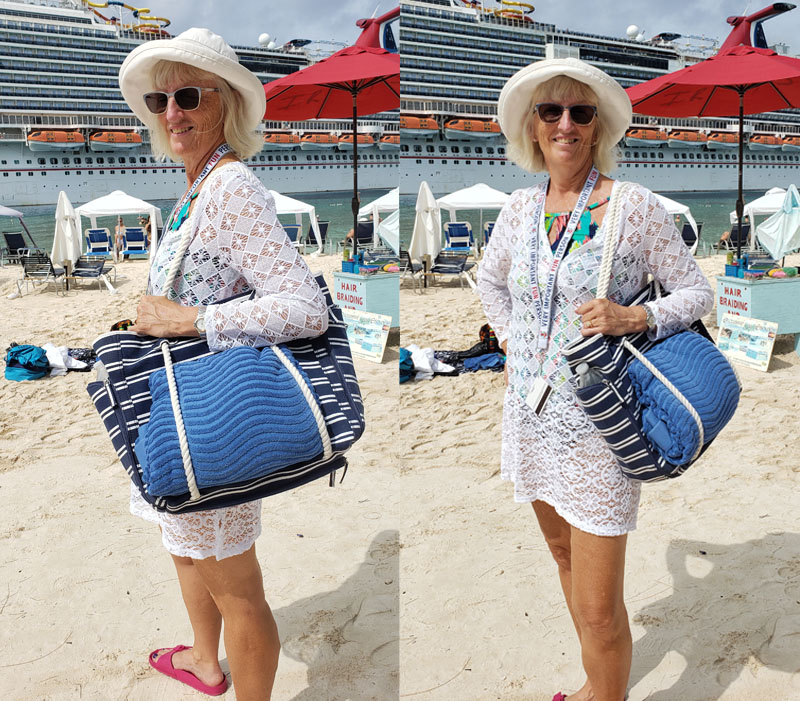 Astute readers will recognize that she is sporting the Wallaroo Seaside hat I recently reviewed.  After we both carried the bag for a while, we both felt the straps were a nice length and the bag was very comfortable to carry, even with 1.5L of water on one end. Speaking of water, the insulated pocket did seem to help keep the water fairly cool.
The water-resistant fabric shed the occasional splash and drip, helping to keep the contents dry. The tight weave also kept the sand at bay. With everything inside various zippered compartments, we felt secure walking through crowds, not worrying about anyone reaching in and taking something from the bag.
What I like
Pockets galore
Well made
Large capacity
Comfortable handles
Water-resistant fabric protects the contents
What I'd change
Fix or eliminate the USB port system

Change the direction of the zipper in the pocket that includes USB ports
Use higher quality USB ports/cables
Final thoughts
This is a great bag for the beach or any day-outing. It is well-made with high-quality fabric and zippers.  The multitude of pockets allows you to organize your stuff and keep it protected from the elements and prying fingers.  Don't plan on using the USB port feature, though. Just use your own power pack and cables and keep them in the bag's pockets. Living where we do, with over 90 pools available for our use, beaches nearby, and the fact that we like to cruise, I see this bag getting regular use.
Price: $79
Where to buy: Direct from Dezzio.
Source: The sample of this product was provided by Dezzio.