We use affiliate links. If you buy something through the links on this page, we may earn a commission at no cost to you. Learn more.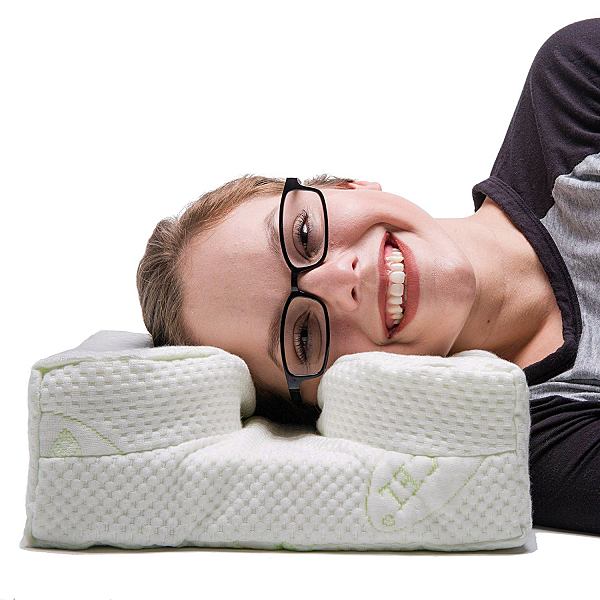 NEWS – I've worn glasses for years and for the most part they don't bother me. That is except when I'm trying to lay on my side while relaxing or watching tv. It seems, no matter how I position myself, my glasses inevitably end up digging into the side face. The LaySee pillow is designed to allow glass wearers to lay on their sides comfortably.
The pillow has an open channel that runs down the middle leaving just enough space to fit your glasses. At the same time, it provides better head and neck support than a standard couch pillow. It's sized to provide the support you need and can be used at multiple angles and positions.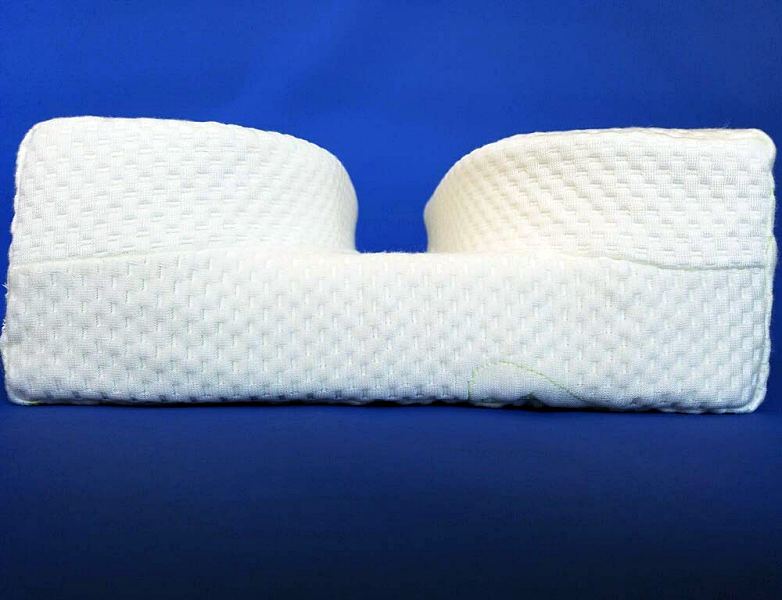 LaySee has a core made from natural latex that rebounds back into shape after each use. The Tencel cover gives the pillow a smooth, cool surface.  It's also removable for easy washing. And if the cover ever gets stained or damaged LaySee will replace it free for life.
The LaySee pillow sells for $79 and is available from Amazon. That may seem a bit pricey, but it does come with both a money-back satisfaction and 10-year replacement guarantee. So the LaySee might be worth a look see.