We use affiliate links. If you buy something through the links on this page, we may earn a commission at no cost to you. Learn more.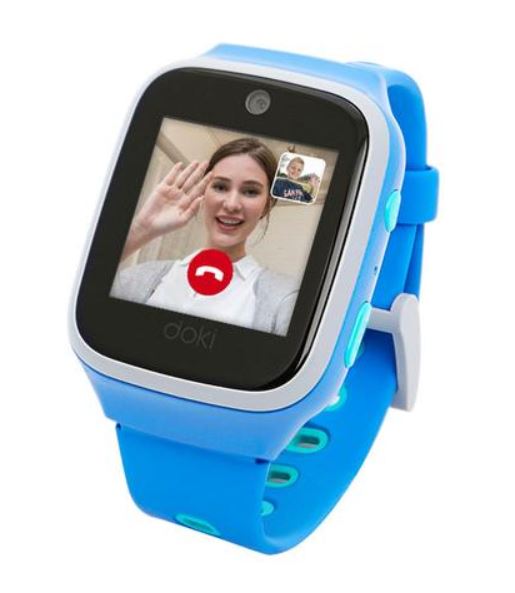 NEWS – Strap this Qualcomm Snapdragon 2100 powered smartwatch on your kid (ages 5 and up), and they will have a full smartwatch on their wrist with a nice set of features. The main features of the dokiPal include video calling using the built-in camera, fitness tracking, an integrated AI voice assistant, and SOS location tracking for the parent that uses GPS, LBS, and WiFi to triangulate the location. Oh, it tells time too.
The dokiPal smartwatch is available in blue or pink and is designed to last for about 48hrs per charge on the built-in 800mAH rechargeable battery. It uses 4G LTE cellular service and is compatible with AT&T, T-Mobile, and Verizon here in the US, and other networks worldwide. The watch comes with a SIM card that you can activate through Doki if you don't want to purchase one directly through your carrier. Doki's monthly service in the US is only $9.99 per month for unlimited data.
The dokiPal 4G LTE smartwatch for kids is available today (7/10/19) for $179 from www.doki.com