We use affiliate links. If you buy something through the links on this page, we may earn a commission at no cost to you. Learn more.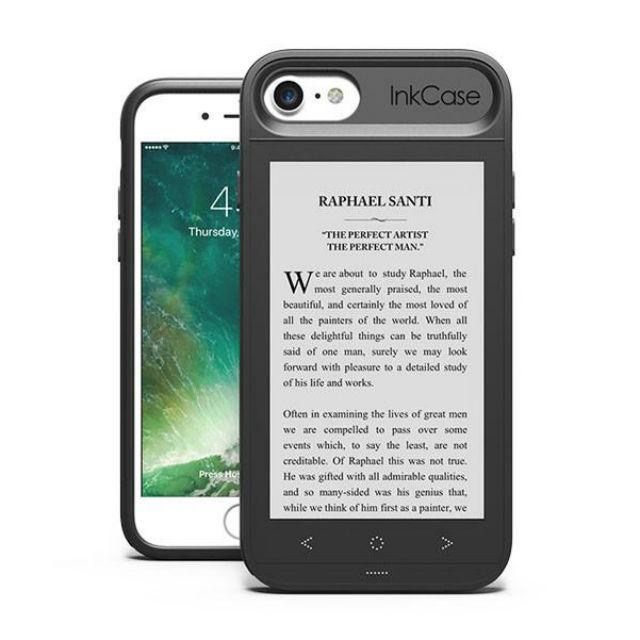 NEWS – What if you could have your eInk and your iPhone be in the same physical unit? And what if they communicated with each other? That's the promise of the InkCase for iPhone.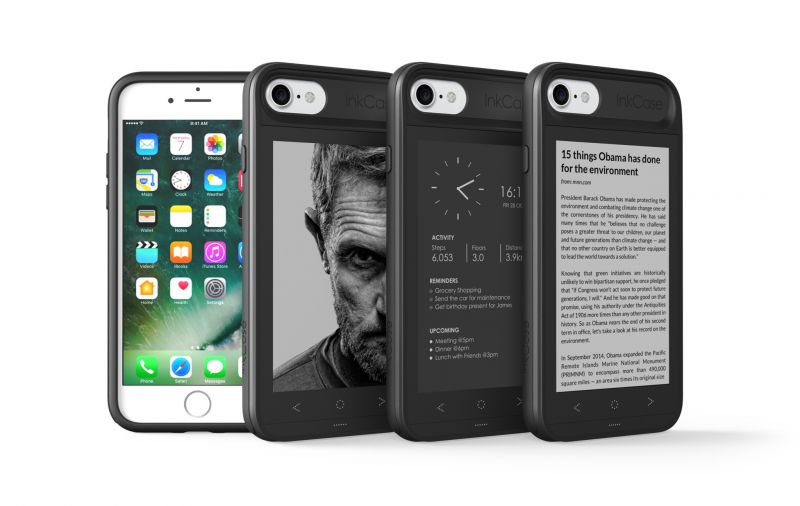 What is it?
A protective case for your phone with a BlueTooth connected eInk screen that is built-in to the back. There's an app where you can sync the case to your news reader service, and be able to read articles, as well as view appointments, weather, and photos on the back of your phone. It actually looks quite functional in the videos on the website.
The case charges with its own proprietary magnetic USB charger and (sadly) blocks the wireless charging of your phone, but it should save you a good bit of phone battery, since your weather, schedule, and reading can be done on the lower-power screen. I've been using my daughter's old Kindle Paperwhite for the last two books I've read and would really like this, actually! It's kinda like a mini-Kindle that is attached to your iPhone with a case that protects both of them.
You'll need to update the case when the phone form factor changes, but there are quite a few protective cases that cost more than this, so if you spread it out over two phone upgrade cycles, that would be no real change.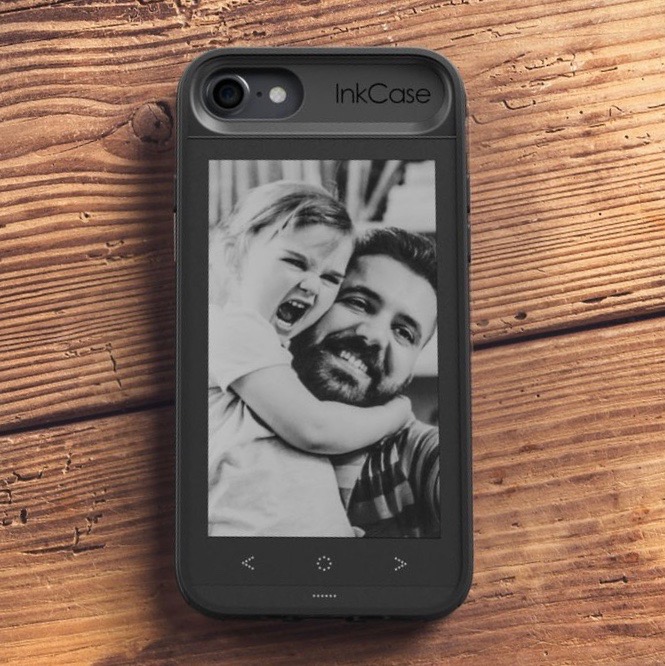 Expected battery life
(from their website)
Standby time (~ 100 page flips per day) – 60 hours
Auto shut down on photo wallpaper – Infinity hours
Auto shut down on new widget clock (5 minute update) – 32 hours
Auto shut down on previous widget clock (1 minute update) – 19 hours
Number of page flips to drain the InkCase – 1500 page flips
Time it takes to drain the InkCase if the screen is refreshed once every minute – 19 hours
Time it takes to drain the InkCase if the screen is refreshed twice every minute – 10 hours
Time it takes to drain the InkCase if the screen is refreshed thrice every minute – 6 hours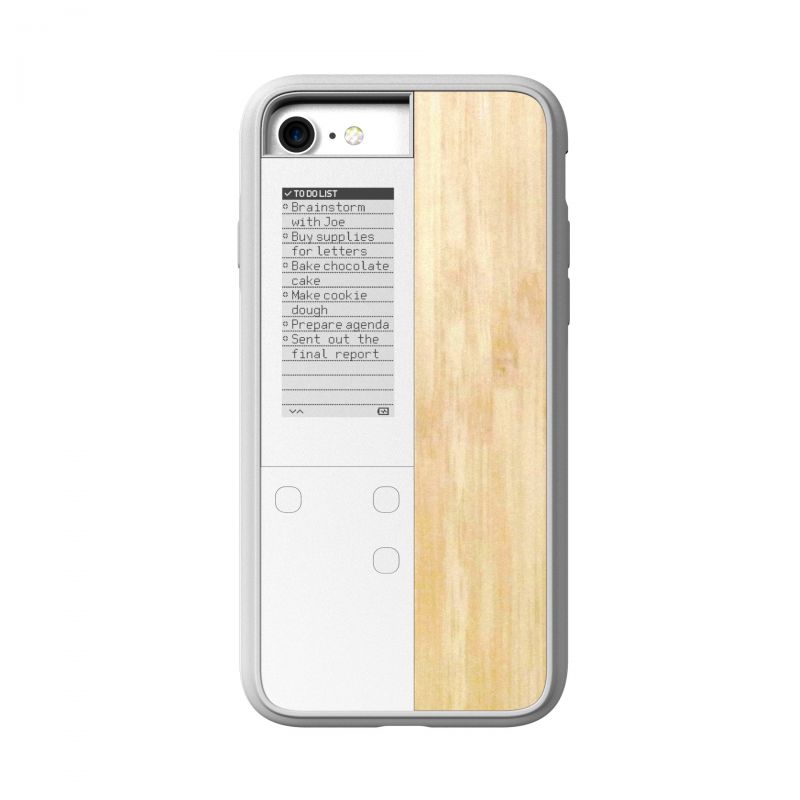 There is a second model that only embeds a half-screen into the case. It has time, calendar, and notification display, but no photos, and it's a much smaller screen (only half the width). Called the InkCase Ivy, it's available in 4 finishes for iPhone 8/7/6s/6 (no Plus models).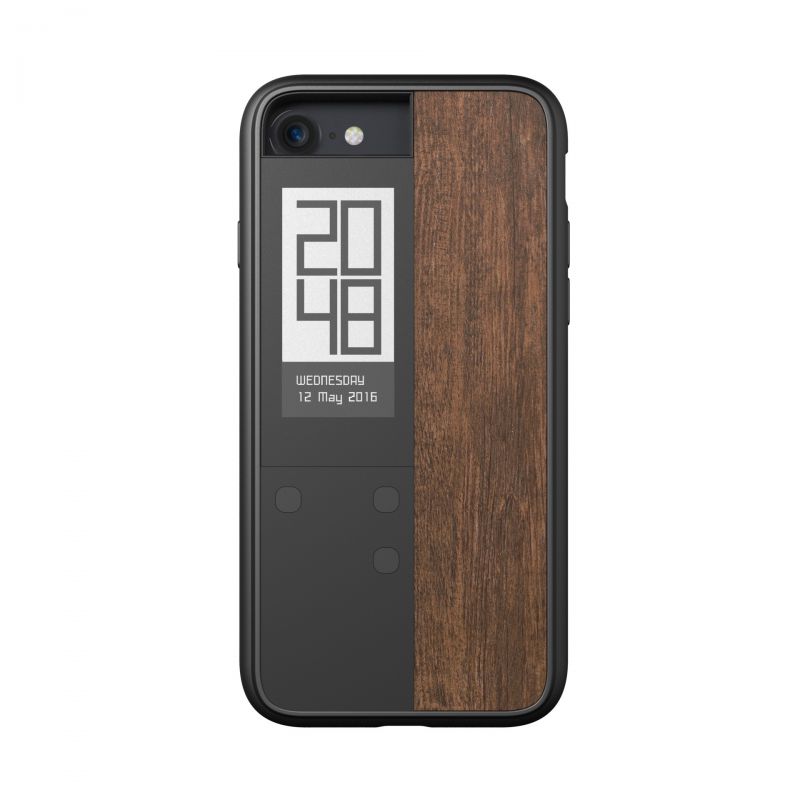 InkCase iPhone 8/7/6s/6 is priced at $129 on sale for $79 – iPhone 8/7 Plus and 6s/6 Plus $148 on sale for $99 (currently sold out). Ivy is usually $69, on sale for $39, and available in Cool Black, White Mica, Rosewood, and Maple textured finishes.
Visit oaxis.com for more info.