We use affiliate links. If you buy something through the links on this page, we may earn a commission at no cost to you. Learn more.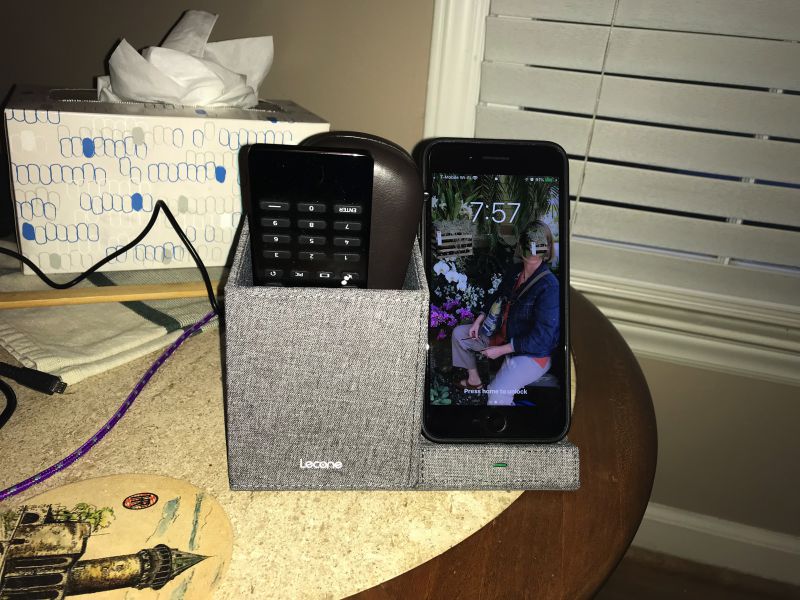 REVIEW – Wireless charging is included in almost every smartphone these days. Since they all use the Qi charging protocol, the market is being flooded with chargers in all shapes and sizes. The latest one to pass through my hands is the Lecone Wireless charger and desk caddy.
What is it?
A fabric-covered wireless charger with a captive USB cable and a desk caddy in a single piece.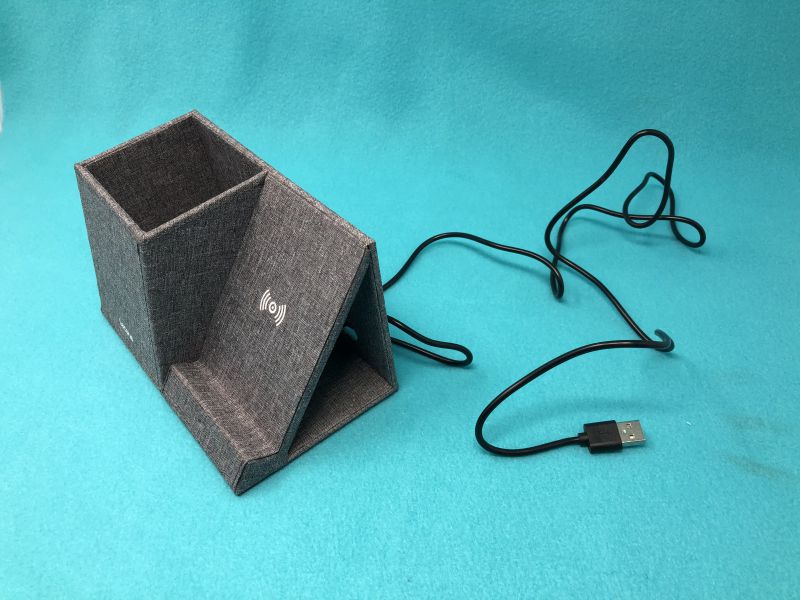 What's in the box?
Just the charger.
Hardware specs
(From company website)
Textured fabric charging stand: High quality fabric design not only provides good touch experience, but also adds a clean, modern and stylish look to your home or office
Upgraded Fast Charging: Save you about 30 minutes than standard wireless charging stand. Charging times vary based on different adapter and device
Versatile Viewing Experience : Upgraded Dual-coil design allows you to charge your phone vertically or horizontally while using FaceTime or watching videos
Safety Guarantee: Temperature control, foreign object detection, power input monitoring, and more ensure safe operation
Non-slip Pad: Anti-slip rubber pad on bottom can efficiently keep your phone more stable in place and preventing the charger itself from slipping or being knocked out

Design and features
The Lecone Wireless Charger and desk caddy is a simple concept with great execution. It's a phone cradle that's 3.25″ wide with a 4.5″ resting surface for the phone that is 56º from the desk. There's a .75″ lip to hold your phone, which will handle all but the thickest cases – which probably won't work with the Qi charger anyway! This places your phone in the perfect position to glance at when, say, an alert message displays. It's also the perfect angle for video calls.
The caddy is a box on the left side of the unit with a 10º sloped front (from vertical) and an opening of 3.5″ x 3″. At 4.25″ deep, you can easily reach your hand in, if you lose something small inside.
Every surface of the caddy except the bottom is covered by a tight, grey-patterned linen-like cloth, that feels very nice under the hand. The bottom is made from a dark leather-like material, not exactly grippy, but a smoother texture than the other material, so as not to scratch wooden tables. All edges are turned under and tightly stitched, and the fabrics are glued to the underlying materials.
There is only one visible piece of branding – a small white logotype on the lowest edge of the caddy. There is also an LED centered on the charger cradle that lights up to indicate charging (green), power with no device present (blue), or goes out when the device is fully charged.
A ~5 foot USB cable comes from inside the unit and passes through a hole behind the cradle. There's a small compartment created by the cradle and the vertical back (also lined with the fabric) where small items could be placed (a file drawer or desk key, perhaps?) or excess cable pulled in for those who love hidden cables.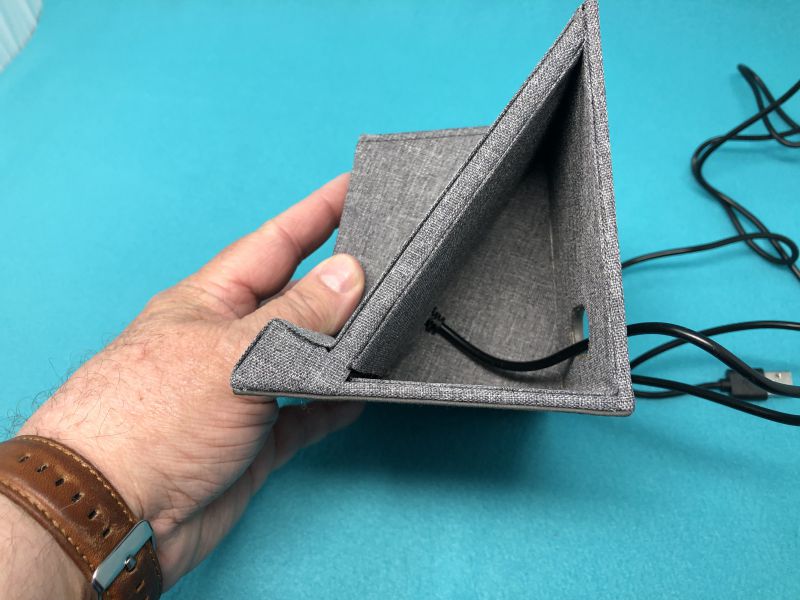 What I like
Very attractive linen-like surface
Captive cable means it won't get disconnected
Perfect size and angle for phone charging, video calls and desk/nightstand
Qi certified – Compatible with a wide range of devices
What needs to be improved
I can't think of anything
Final thoughts
I've not been a fan of desk caddies personally since I left the graphics world and paper behind. At home by my TV loveseat, however, this caddy has been a great find. I plop my phone in, grab the TV glasses from the caddy and store my "walking-around" glasses, and always know where the remote is. It looks great, which means it won't cause any – um – "discussions" with the Lovely Bride. Five stars.
Price: $27.99
Where to buy: Amazon
Source: The sample of this product was provided by Lecone.