We use affiliate links. If you buy something through the links on this page, we may earn a commission at no cost to you. Learn more.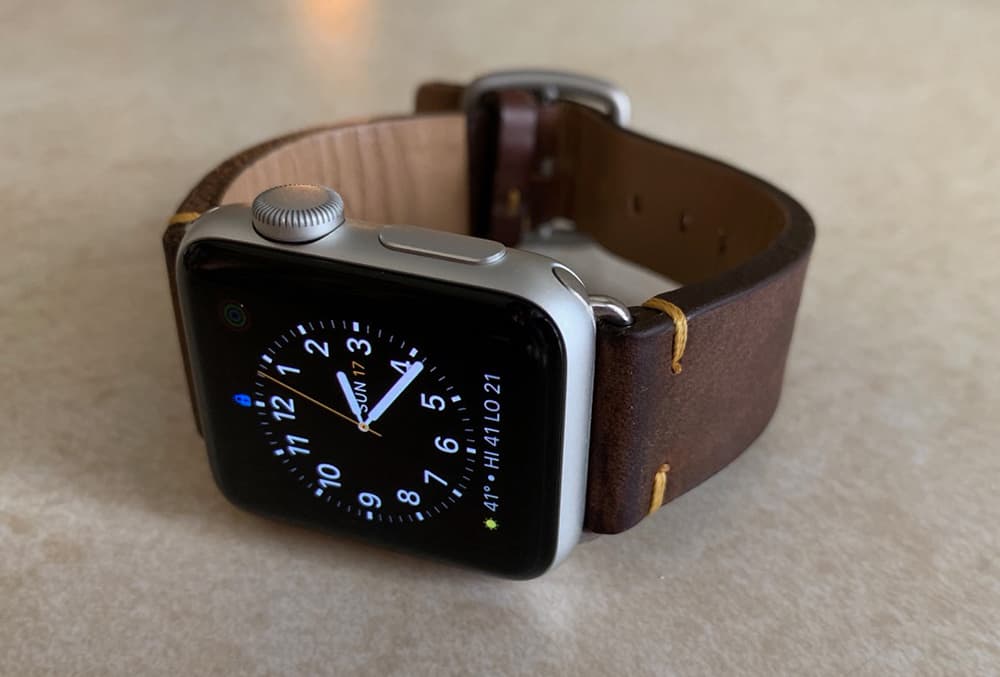 REVIEW – When Apple debuted their Watch nearly 4 years ago, one of the selling points was the option to swap out the bands … sporty silicone, stainless steel links, and of course, classic leather, like Meridio's Vintage Apple Watch Band.
What is it?
Meridio's Vintage style watch band is a rugged, stylish leather watch band specifically made for the Apple Watch. It comes in several colors and includes matching hardware to fit the style of your Apple Watch's finish.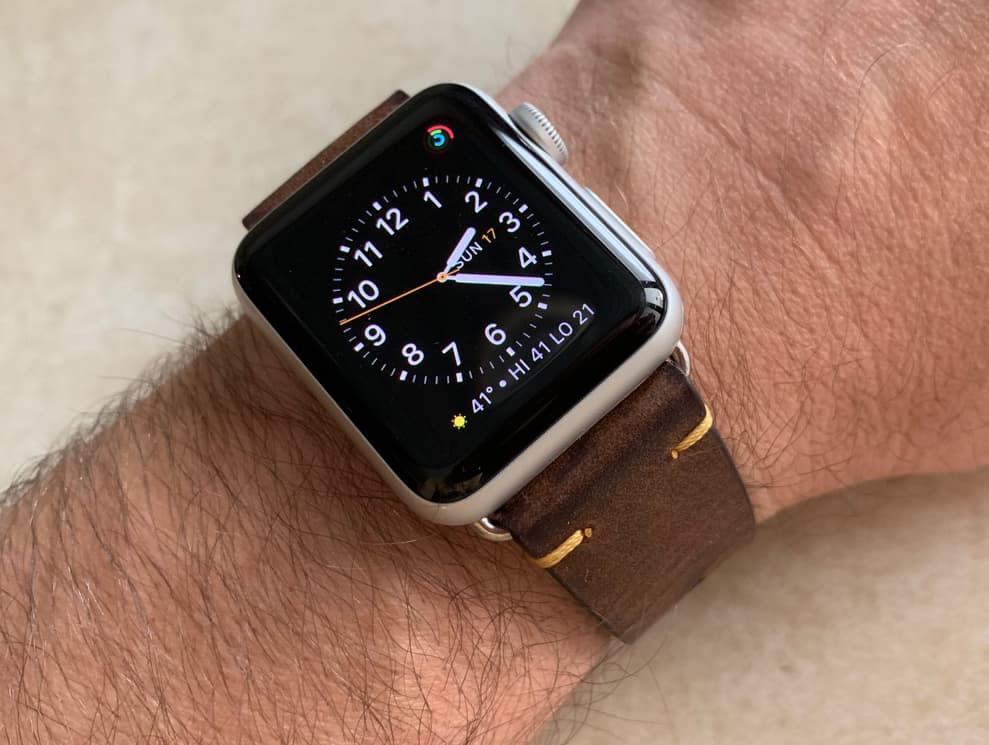 Hardware specs
Color: brown
Materials: soft calf's leather
Origin: Italy
Hardware color options: Gold, Silver, Space Grey, Black, Rose Gold, Stainless
Designed for Apple Watch Series 4, works with all previous versions
Optional initial engraving
What's in the box?
the leather Watch band (Watch not included, obviously)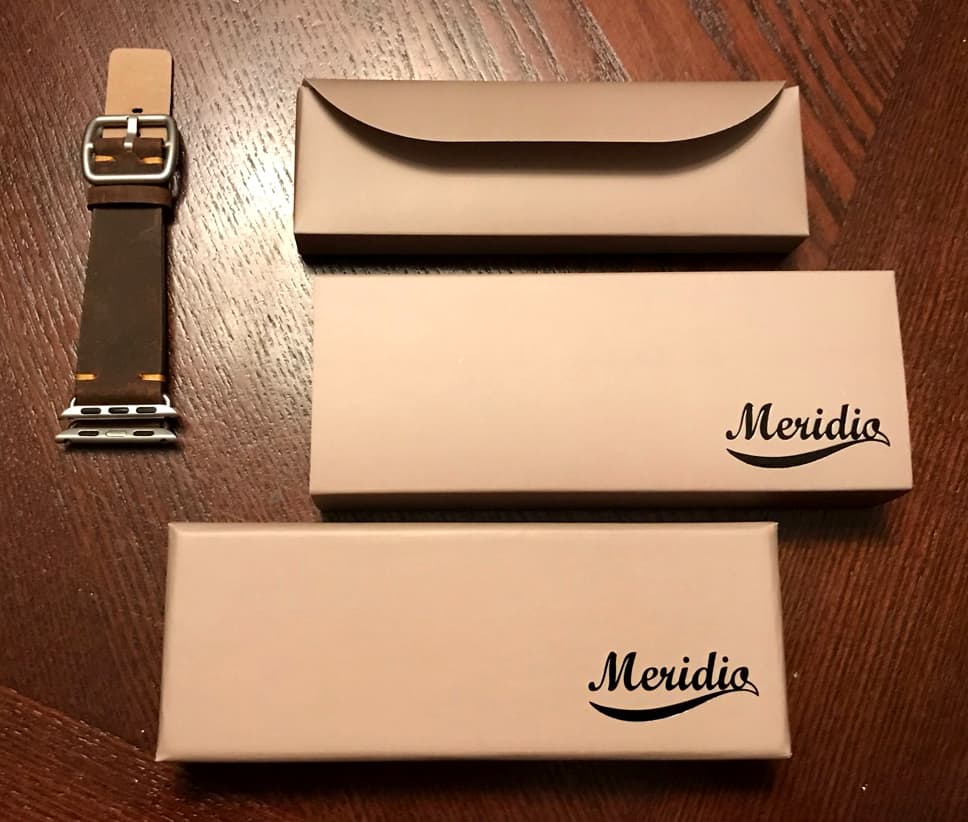 Design and Features
One of my favorite features of my Apple Watch is how easy it is to swap the bands. I have around 5 different bands that I cycle through depending on what I'm wearing that day or what I'll be doing. So I was excited to get my hands on what would be my first leather band, Meridio's Vintage style Apple Watch band.
The construction and quality of this band is very good. It is made from thick, Italian soft calf's leather (which may be a turn-off for some). So it's sure to last for quite some time and look better with age. Indeed, when I first started wearing it, there were no marks on the band, but after just a couple weeks of daily wear, there were a plenty of creases and nicks. I love that worn look.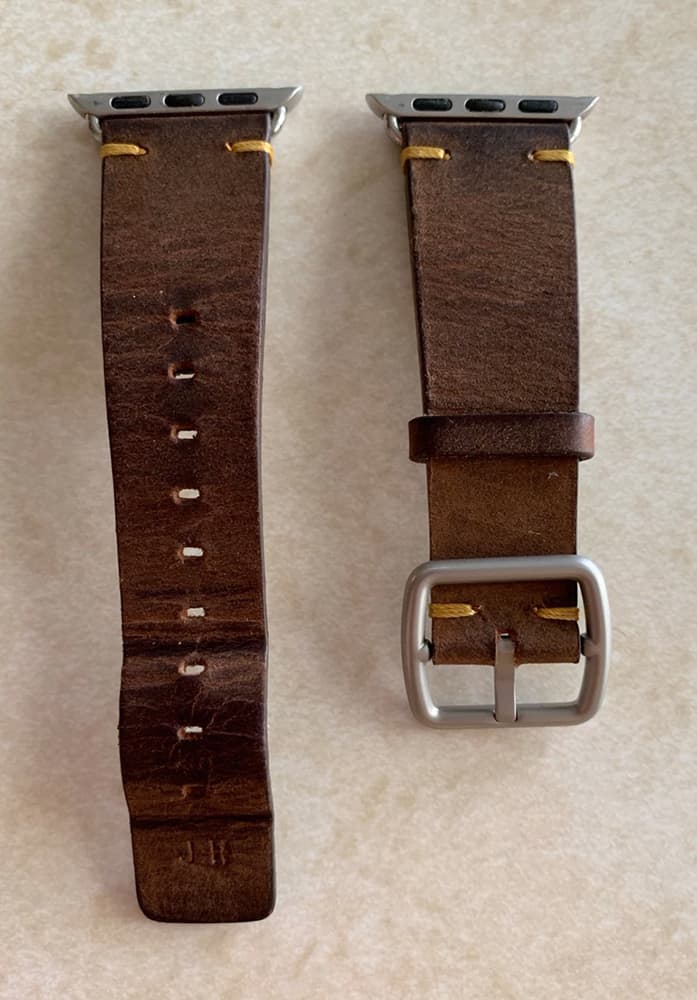 During the initial break-in period, the band was fairly stiff, even uncomfortable, until it started forming to the shape of my wrist. The hardware used in the buckle and watch fasters matches the finish on the watch and comes in several colors. Being a belt-style fastener, it offers the possibility of being either a little too tight or a little too loose. My wrist always seems to fall into that trap, but I usually just go with the looser option.
Overall, I really like the band. The color of the fine leather is practical for casual or formal dress, and it has nice details in the hardware and the thread looped near the base of the watch. The only negative I could think of would be the price, as is the case with most leather goods. You'd be looking at just over $100 for the band.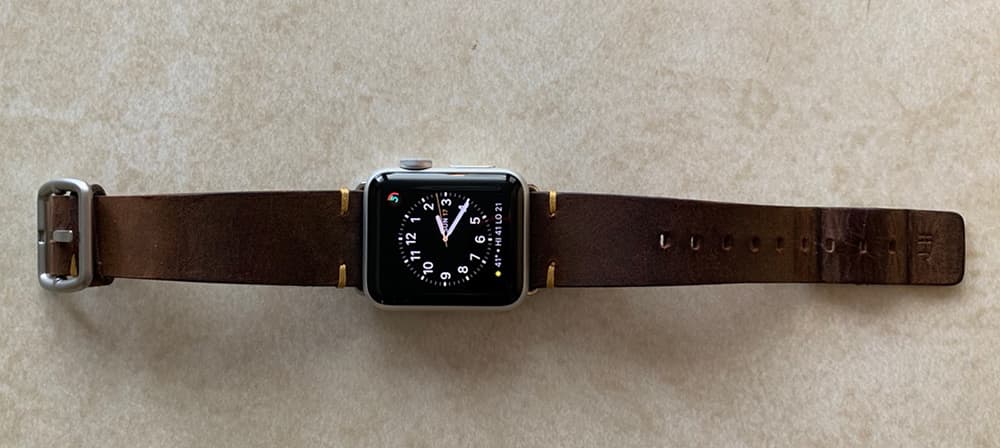 But, there are plenty of individuals who end up spending more money on watch bands than on the Apple Watch itself. Since nearly all bands have been compatible ever since the Series 1, and likely will be with future iterations of the Apple Watch, owning a band that will look even better years later is an attractive option for many collectors.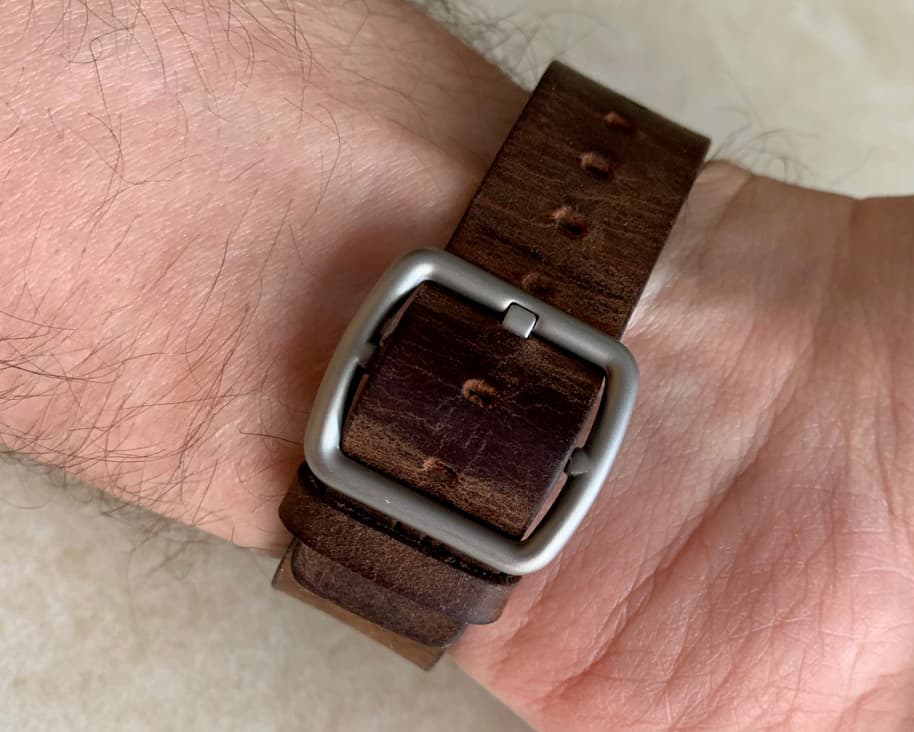 What I like
very handsome, goes with everything
will certainly last longer than your Apple Watch
looks better with age
What needs to be improved
may take a while to break in
expensive
Final thoughts
One of the best parts about owning an Apple Watch is collecting bands to adjust your style and function to your activity or mood. And Meridio's offering adds a touch of class that will likely last longer than your Watch, albeit for a high price of entry.
Price: $104.00 (but currently on sale at $76)
Where to buy: You can pick up a Vintage Watch Band in several colors directly from Meridio's website.
Source: The sample of this Apple Watch band was provided by Meridio. You can find out more and check out their other fine leather products on their website.