We use affiliate links. If you buy something through the links on this page, we may earn a commission at no cost to you. Learn more.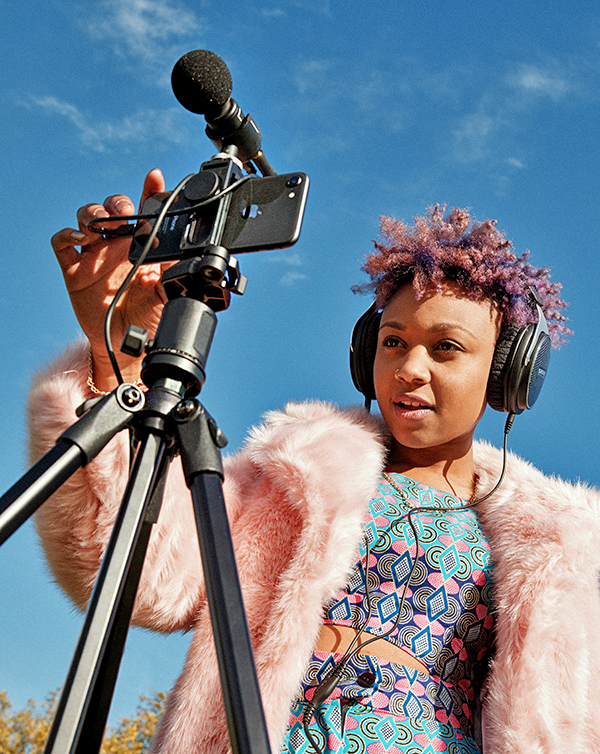 NEWS – Since most smartphones now record 4K video, why not equip them with some pro-level accessories and make your videos the best you can? Shure, a global manufacturer of audio equipment, has launched the MV88+ video kit featuring a digital stereo condenser microphone that provides videographers with an all-in-one solution for capturing recordings on-the-go. The MV88+ kit also includes a Manfrotto PIXI tripod, phone clamp, and mount as well as iOS and USB-C cables for next-level compatibility and connectivity.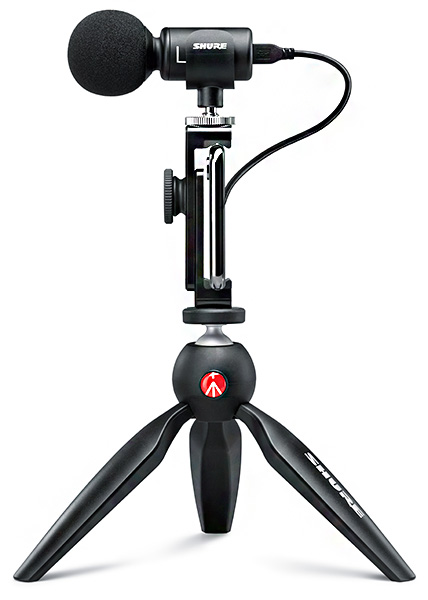 The MV88+ video kit builds on the success of Shure's original MV88 iOS digital stereo condenser microphone, delivering audio quality for podcasters, videographers, content creators, field recordists, and musicians looking to record high-quality audio. The MV88+ helps transform a smartphone device into a professional-level mobile audio and video rig.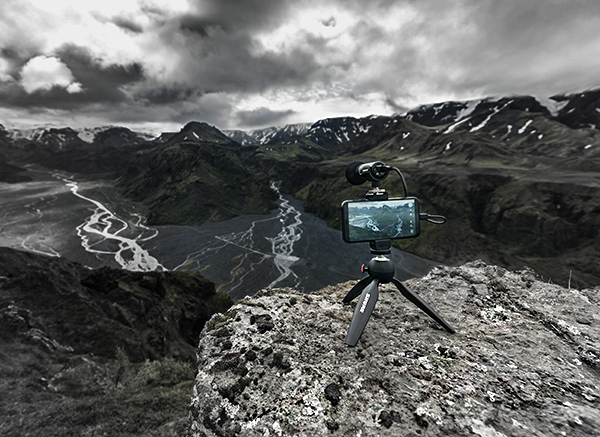 "The MV88+ Video Kit provides multiple configurations straight out of the box," said Matt Engstrom, Senior Category Director, Global Product Management at Shure. "You shouldn't have to buy half a dozen products to film a high-quality piece of video content one day, and then an audio interview or field recording the next. With the MV88+, you don't have to. We listened to you and worked to develop a superior microphone with superior accessories. This package gives you everything you'll need to film in your studio, on-the-go, at home—or wherever life takes you."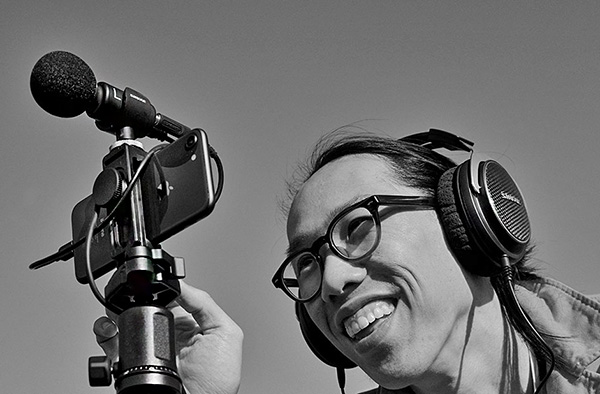 Compatible with iOS and other selected devices, the MV88+ Video Kit comes with new and improved accessories, arming you with tools for recording on-the-go. A headphone jack lets you record in real-time audio. A phone clamp and tripod stand multiplies the environments in which you can record. Whether recording in your studio, filming a YouTube video, or live streaming, you can easily thread your devices into a mounted platform for stable recording. The MV88+ can also be used for standalone audio capture, replacing the need for portable audio recorders.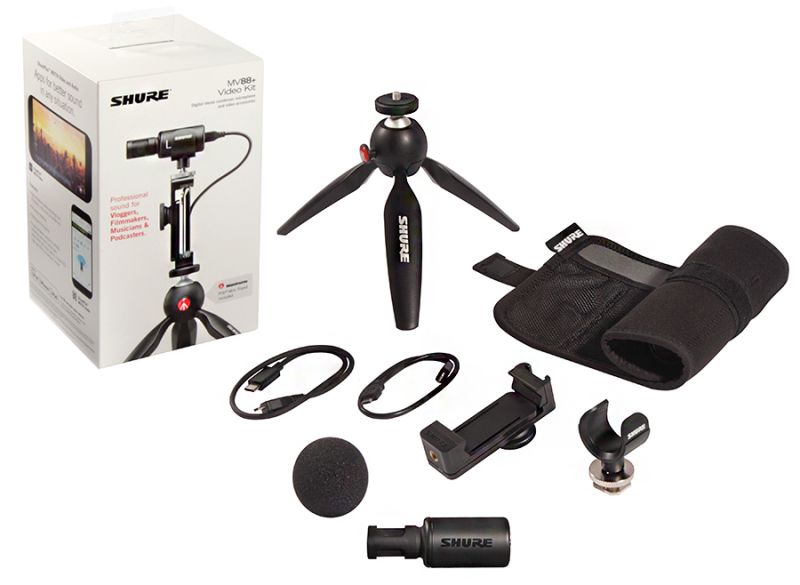 "The MV88+ takes into account the little things, too," said Engstrom. "We understand the value of efficiency and improved the design to seamlessly record with or without a protective smartphone case. The included phone mount is also compatible with your existing setup, allowing you to connect to any tripod with a ¼" connector. This empowers you to use the setup that best suits your needs. You'll also be able to tap into the capabilities of the free Shure MOTIV Video and Audio Recording applications to access our state-of-the-art audio quality in tandem with the microphone."
The MV88+ Video Kit sells for $249 US and is available from Shure or Amazon.