We use affiliate links. If you buy something through the links on this page, we may earn a commission at no cost to you. Learn more.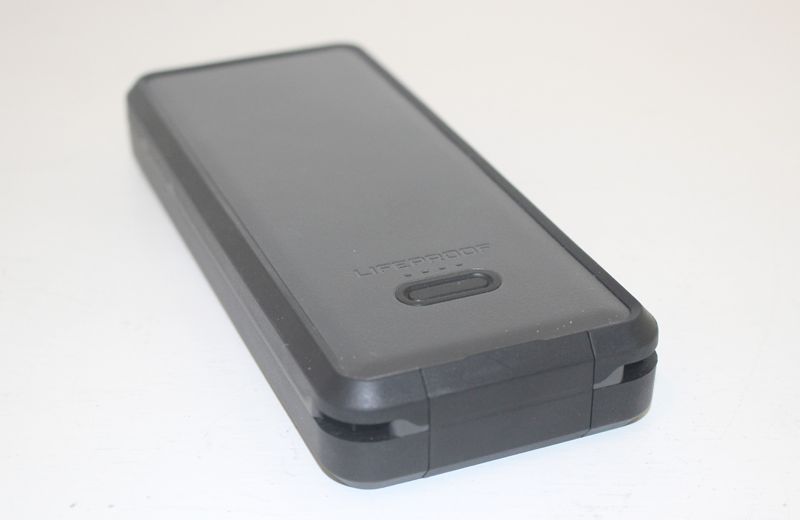 REVIEW – Portable batteries/power packs are probably the type of item I have reviewed the most here on the Gadgeteer.  I mean, can you really have too many of them??  This gadget category is so popular that you see them everywhere, in every shape and size. I have them everywhere myself, and I couldn't live without them.  We all use our cellphones all day long, right?  And I run down batteries faster than Usain Bolt runs down finish lines.  How's that for an analogy?  So what makes the LifeACTIV Power Pack 20 stand out?  Let's find out.
What is it?
A portable 20,000 mAh power pack to charge your gadgets.
Product specs from the manufacturer
Dimensions: 6.72″ x 2.96″ x .70"
Weight: 8.8 oz
Power: Dual 10,000-mAh batteries
Energy Saving: auto-stop charge technology
Quick Charge: rapid recharge saves on socket time
Survives Depth:  6.6 feet underwater for 1 hour – Charge port door must be closed
Drop Height: 4 feet
What's in the box?
The LifeACTIV Power Pack 20, a 20-inch USB-C cable, and a small instruction booklet that anyone over 40 won't be able to read because the text is incredibly small.
Design and function
Most portable batteries try to set themselves apart by having something that is different from other batteries in this crowded space. The LifeACTIV Power Pack 20 is first and foremost a battery for the 'active' person who is going to take this gadget outdoors.  Hiking.  Camping.  Skiing.  To the beach.  The manufacturer bills it as water-proof, drop-proof, dust-proof, and snow-proof.  You can submerge it under water, drop it in the mud or sand, even drop it from a height of 4 feet without incident.
Around the edges of the LifeACTIV you'll find a rubberized coating to absorb the shock when you drop it.  There's a door covering the ports that is pretty sturdy and will need to be closed if you want to enjoy all that 'proof' I just mentioned.  I did drop it from 4 feet several times and never had any issue with it not working.  I did not submerge it for 1 hour (as listed above in the specs) but I did completely submerge it in water and then when I removed it from the water immediately plugged up my cellphone and it worked normally.
Under the hood, you'll find two 10,000 mAh batteries that give you 74 watts of power for a total of 20,000 mAh.  For me, that means I can charge my Samsung phone about 5 times before the battery is spent.  The rapid charge feature did indeed appear to be as rapid as other rapid-charge batteries that I have, so no complaints there.  The LifeACTIV also turns off automatically when your gadget has been fully charged, which is nice.
Built into the end of the LifeACTIV is a flashlight (activated by holding down the 1 button on top) that can fluctuate between a normal LED white light, a high-intensity white light, a red light, and a flashing red light.  I can see how this might be very handy for those 'active' folks who not only need a flashlight while they are out and about, I can see how the flashing red light could come in very handy in emergency situations.  But of course, using the flashlight will drain the battery.  On top of the battery, you'll find the standard 4 LED lights next to the 1 button to indicate the status of the power.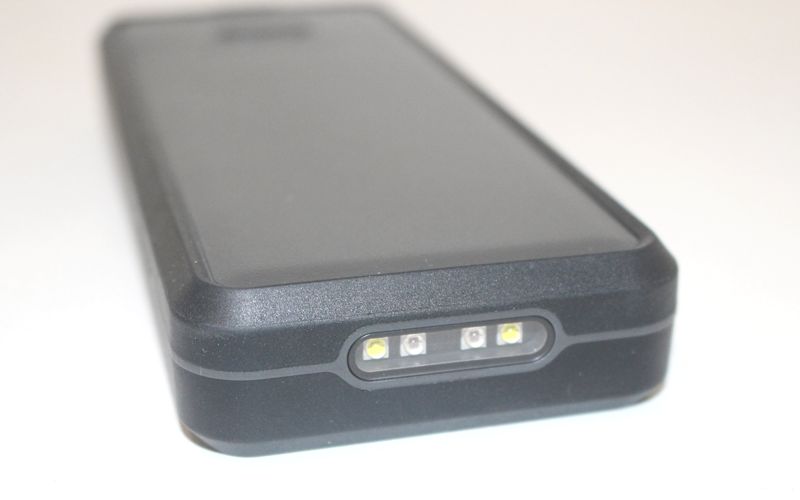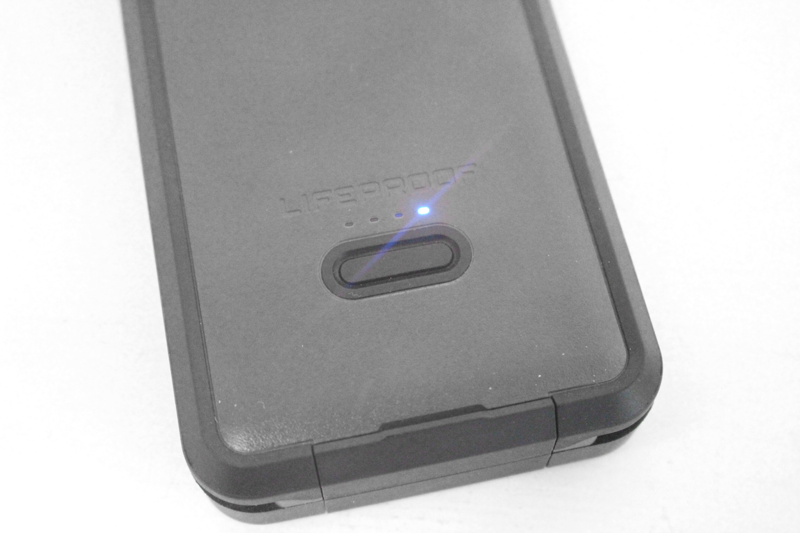 On the other end of the battery, you'll find the small door that opens to reveal 2 ports: a USB-A and a USB-C.  The USB-C port functions as both in and out charging, but the USB-A port is only used to charge your gadgets.  Because it has USB-C, this battery should be popular with the crowd that has Nintendo Switchs, iPad Pros, and Macbooks.  I currently don't own any devices that use USB-C to charge, so that is the biggest downside of this battery for me right now.  I can only charge 1 device at a time with the LifeACTIV.  I know that will change over time because USB-C is becoming the standard, but for now, all that 20,000 mAhs of juice can only be tapped 1 device at a time for me.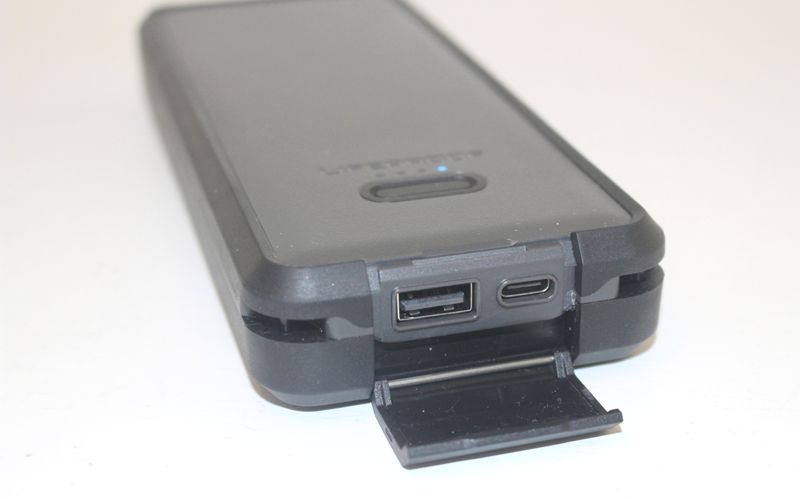 Final thoughts
The LifeACTIV is ideal for those folks who are the adventurous types who need a portable battery that is rugged and tough and big enough to last for days out in the wild, but small enough to carry and stow away easily.  But the price of $99 is a little on the high side, so you'll have to see the value in having a battery that fits your lifestyle.  The downside is that the number of ports is limited.  So just make sure that your buddy has his own portable battery before you take off on that hiking trip.
Price: $99.99
Where to buy: Lifeproof.com
Source: The sample of this product was provided by LifeProof.