We use affiliate links. If you buy something through the links on this page, we may earn a commission at no cost to you. Learn more.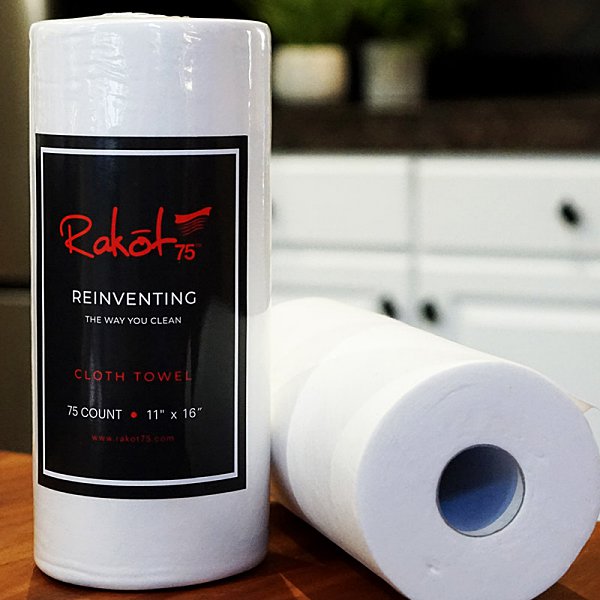 NEWS – I don't know about you but I use paper towels for EVERYTHING, and I'm always running out. It can get pretty expensive not to mention wasteful. The Rackōt75 cloth paper towels caught my attention because they come on a roll just like paper towels you buy at the store. However, unlike paper towels, they last a lot longer.
The reusable cloths are basically a tougher more durable version of paper towels. They're made of tear-resistant cloth that is both lint-free and washable so you can use one over and over. The towels can be used either wet or dry. Perfect for common household tasks like wiping and dusting to tougher projects like dry mopping floors or washing and waxing cars.
A single roll of 75 perforated sheets can last up to six months, depending on what you use them for. You can purchase a roll of Rakōt75 cloth towels for $19.95 from The Grommet.