We use affiliate links. If you buy something through the links on this page, we may earn a commission at no cost to you. Learn more.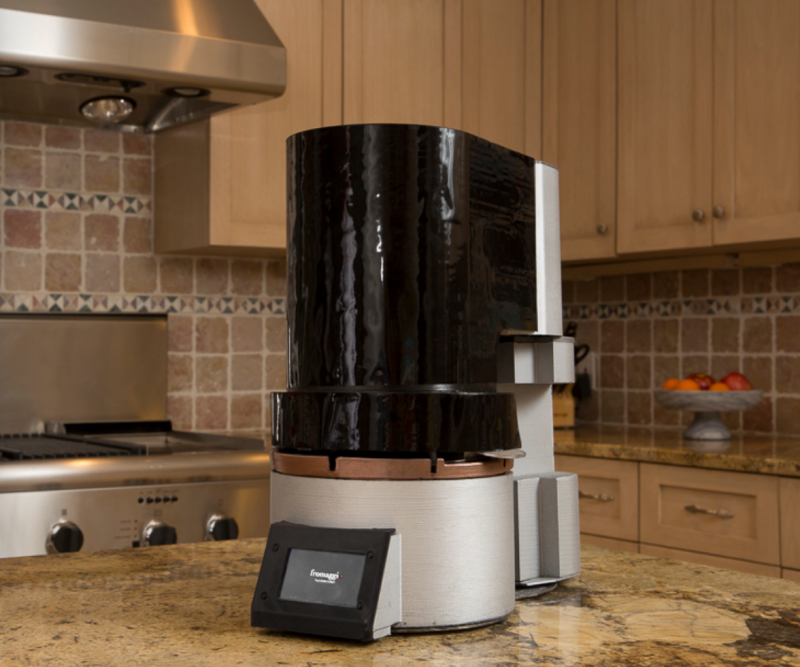 NEWS – I don't know about you, but I love cheese. Perhaps too regularly, we make a meal out of cheese, crackers, and wine. When I saw that the Fromaggio Home Cheesemaker is about to initiate their Kickstarter, it was very exciting to think I could make my cheese at home.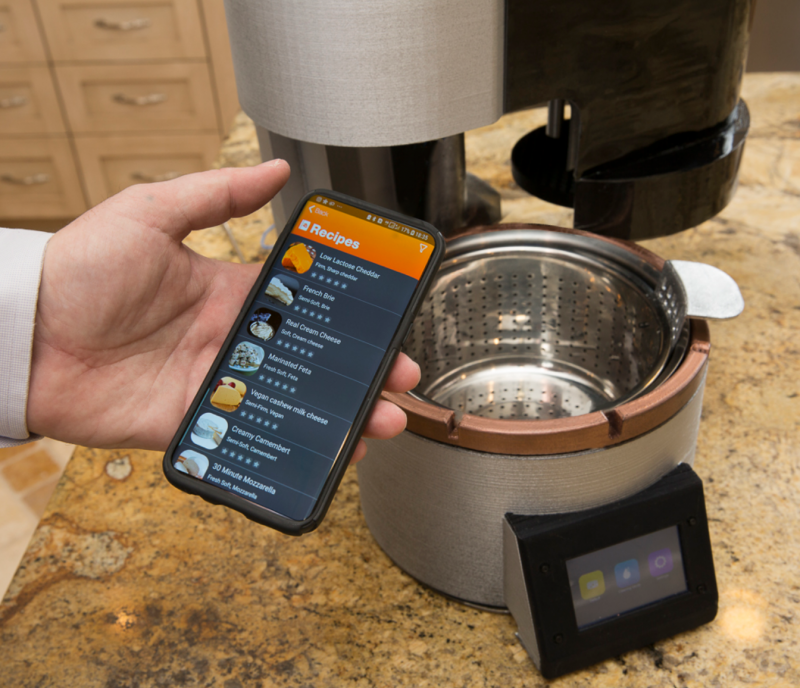 The appliance has an interactive phone app as well as a touch LED screen to guide you through the cheese making process. All you have to do is add the milk and cultures/rennet and the machine takes care of every step along the way. It can make a variety of cheeses, yogurt and even tofu; additionally it can be used as a sous vide to prepare additional foods. Simple cheeses can take a little as 30 minutes, while more complex hard cheeses can take 48 hours. This product recently impressed attendees of the CES conference in Las Vegas and while we currently don't have information on price point, the Kickstarter will begin March 6th. They are currently giving away three of these machines, so you can enter to win ahead of the start date.
UPDATE – 3/19/2019
Having decided to support this Kickstarter myself, I was very surprised to get an e-mail yesterday from Kickstarter announcing that the Fromaggio project has been suspended. It was a rather standard format e-mail with no real specifics given for the suspension, but it did come from their "Trust and Safety Team" and mentioned that projects can be suspended for one or more of the following:
Inability to demonstrate a project's core claims or obscuring the current state of a project
Insufficient design and development documentation illustrating the evolution of a prototype
Projects focused on the creation of a prototype while offering that prototype as a reward
On the company's Facebook page, they provided an update as well that seems to indicate this may be a communication issue and that they missed a notification and deadline with Kickstarter but that they are working to clarify.

I'll keep an eye on this and update as needed, but as it stands now the project is currently suspended.
UPDATE – 3/22/2019
Anyone on the Fromaggio mailing list received a update this morning with the announcement that it will be re-launched on KickStarter and is now live again for funding. Anyone who pledged previously, will have to resubmit their pledge to this new KickStarter campaign. Personally, we have decided to wait and see how the product launches and if it lives up to it's proclamations. If it does what it says it can do, it may be worth the price. During the hiatus between campaigns, Fromaggio did coordinate a live stream event where they did answer some questions, but still aren't able to show exactly how the machine performs. So, as for us, it's wait and see.