We use affiliate links. If you buy something through the links on this page, we may earn a commission at no cost to you. Learn more.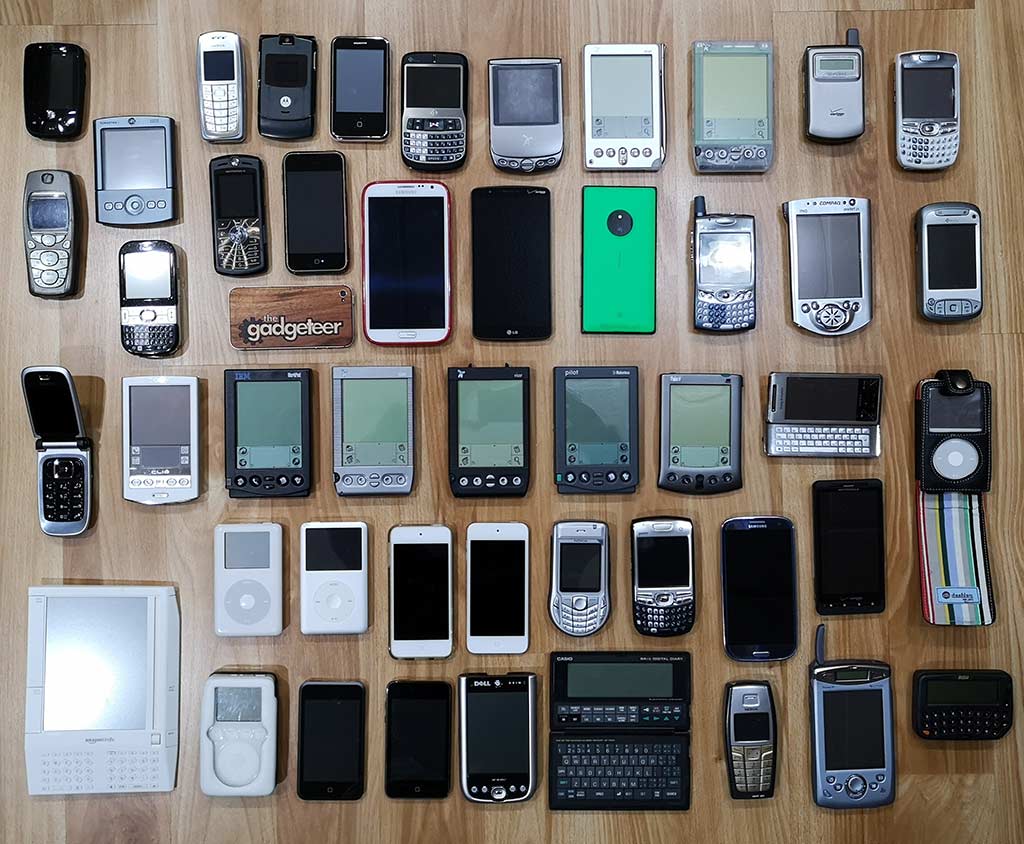 ARTICLE – For those of you who are new here, The Gadgeteer will be 22 years old this summer. That's a long time to be writing about gadgets and as you can imagine, I've amassed quite a collection of devices over the years which I keep in a special drawer down in my Gadgeteer lair.
The other day I opened that drawer of gadgets-from-days-gone-by (yes, that's the drawer's name) and started sifting through the contents and ended up taking everything out to create the group shot that you see above.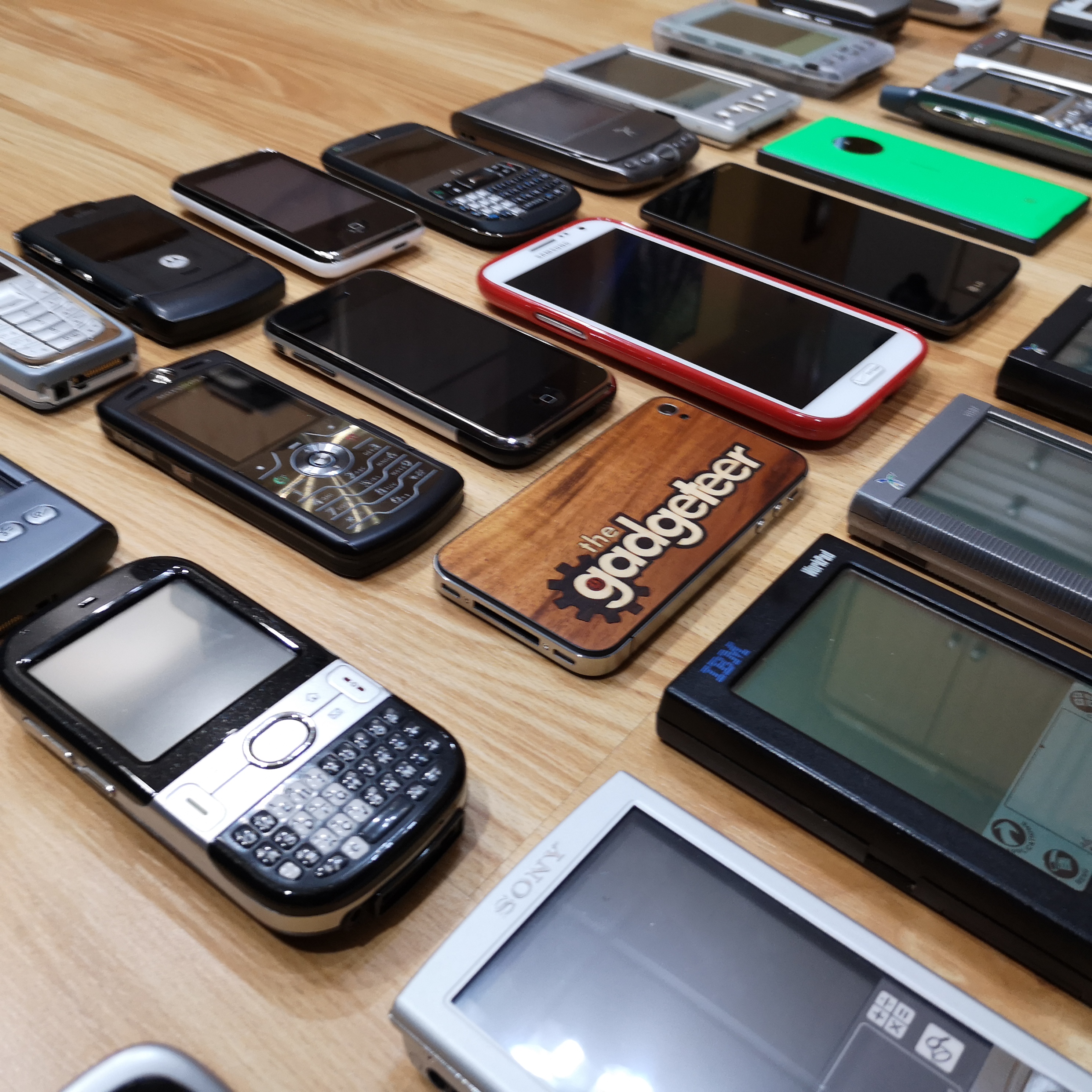 There are a lot of great memories connected to these devices and I thought it would be fun to take a walk down memory lane and bring all of you along with me for the trip. So let's go!
PalmPilot and friends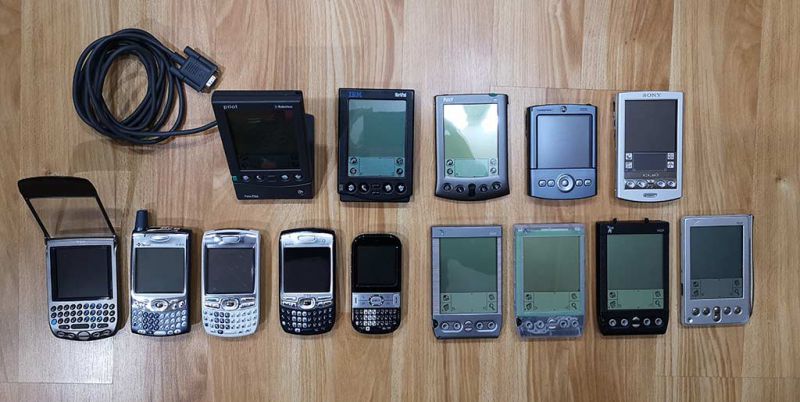 I consider the USRobotics PalmPilot to be the first real PDA (Personal Digital Assistant). I know there were Casio and Sharp databank style devices before the PalmPilot came on the scene, but they weren't real PDAs in the way I/we think of them today. When I think of a PDA, I think of a touch screen, with a stylus, a selection of core apps like a calendar, task manager, address book, memo pad, etc., and the ability to install other apps to extend its capabilities.
The PalmPilot with its grey plastic housing, matching "toothpick" stylus, and iconic black on green non-back lit LCD display is the device that you can really thank for the Gadgeteer website.  This device is what originally fueled my excitement for reviewing products. I had so much fun with that little device, testing and writing about 100's of cases, styluses, programs, and all the crazy accessories.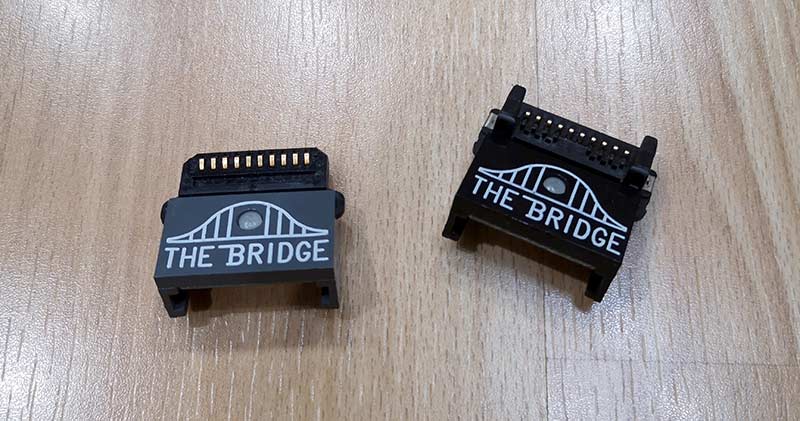 Do you remember The Bridge from Midwest PCB Designs? This little adapter would let you use a case with the PalmPilot's HotSync cradle and was actually inspired by me. Go read the review for more on that back story.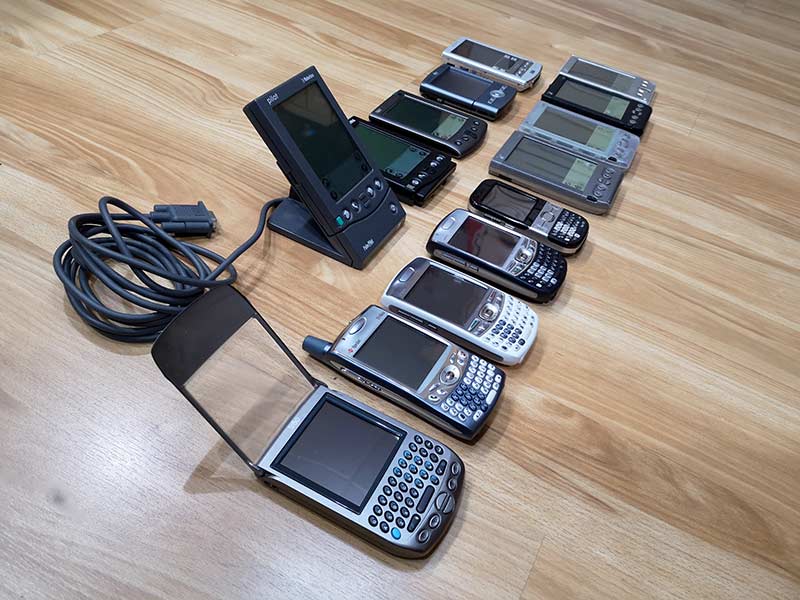 Jeff Hawkins, Donna Dubinsky, and Ed Colligan were the inventors of the PalmPilot and ended up leaving USRobotics/3Com/Palm Computing to start their own company called Handspring. They developed the Handspring Visor devices which also ran the Palm operating system. I had (and still do) several Visors which were exciting devices because they had a Springboard slot which allowed 3rd parties to create special accessories like modems, remote controls, etc.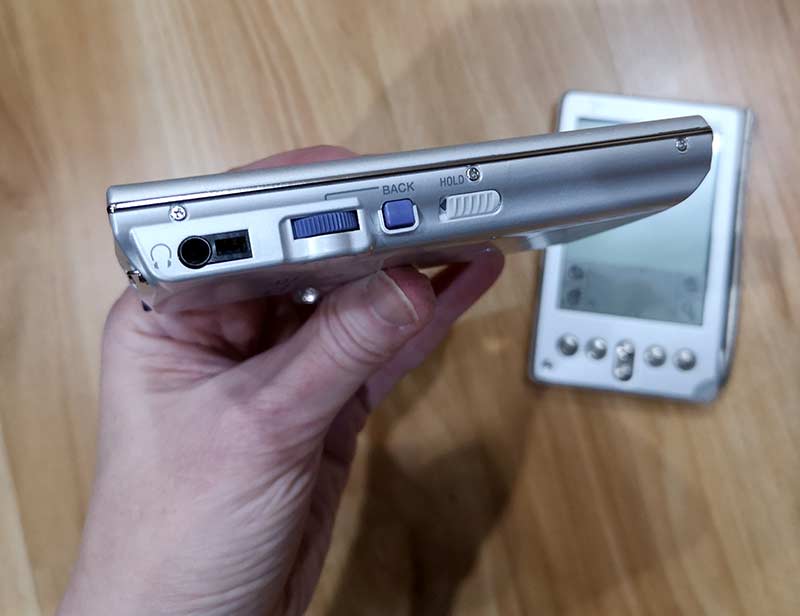 But Handspring wasn't the only company who made PDAs powered by the Palm operating system. Sony's line of Clie devices was also popular. Back in the late 90's and early 2000's, Palm, Sony, and Handspring were popping out new devices with stunning frequency. Sony was one of the best innovators of the time with their devices that had rotating displays and other unique features.
The image above is the Sony Clie PEG-N710C. It's funny to read my review of this device from 2001 and see how excited I was about the fact that this device had a 320 x 320 resolution display back when 160 x 160 was the norm. My how times have changed. 😉
My first smartphone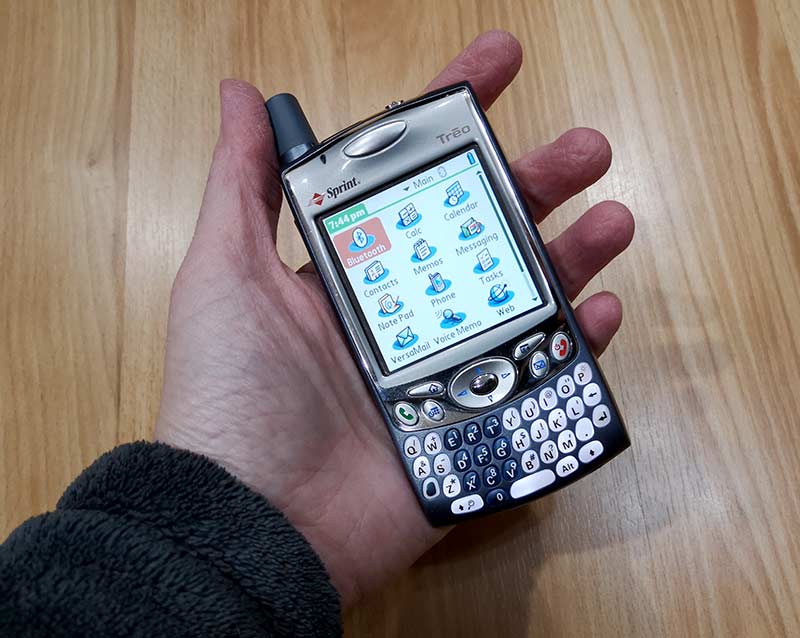 The Palm Treo 650 was my first smartphone and as luck would have it, I still have this 15-year-old device and was able to find a charging cable that works with it. When I plugged it in, I was really surprised when it powered up. I thought it would be fun to see if it might still work as a phone, but when I checked for the SIM card slot, I didn't find one because it was a Sprint phone. Those were the days when Sprint and Verizon didn't use SIM cards and phone batteries lasted for days instead of hours.
Here's an interesting tidbit… I "hacked" that Sprint branded Treo 650 to work on the Verizon network. The Treo was high tech then, but we are talking 2G speeds (if that). So it wasn't that great as a web surfing device, but it worked if you had an unlimited supply of patience. Those were the good old days.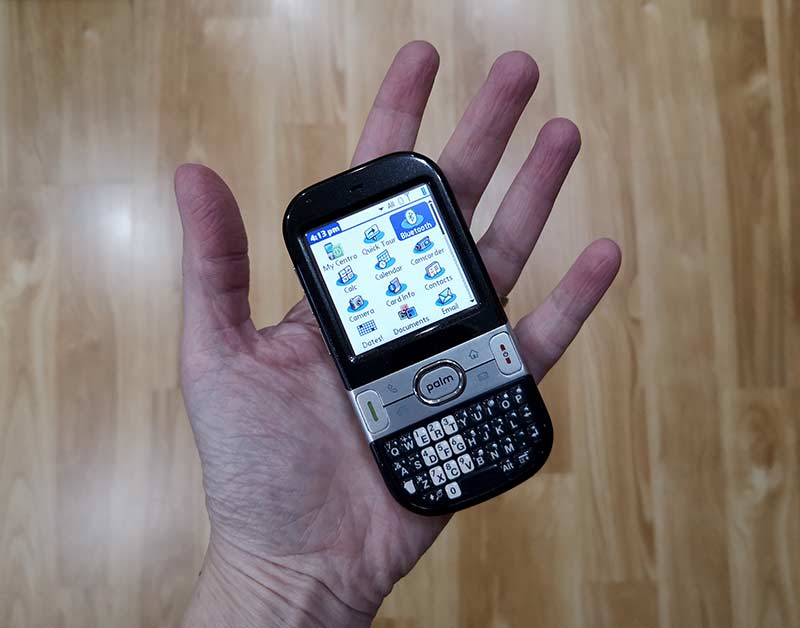 The Palm Centro was another favorite smartphone of mine mainly because it was so cute. I still had one in my drawer and was able to charge it up too and was very surprised to find a bunch of old text messages and a few old emails still saved on it.
Today Apple, Samsung, and even Sony could learn a thing or two by revisiting these devices from 15 – 20 years ago. Then Palm, Handspring, and Sony were in a pseudo "arms race" to see who could come up with the most featured packed devices. It was like they threw everything but the kitchen sink into each new model just to see which features would stick. Now, they only seem to throw in extra cameras and consider that to be the pinnacle of innovative.
Did you enjoy this quick stroll down nostalgia lane? What was your favorite device from 10 – 20 years ago? Please share your thoughts in the comment section below. And also be sure to check out our new Gadgeteer Time Machine widget in the right sidebar towards the top of the page. It shows Gadgeteer reviews from 1, 5, 10, and even 20 years ago each day.