We use affiliate links. If you buy something through the links on this page, we may earn a commission at no cost to you. Learn more.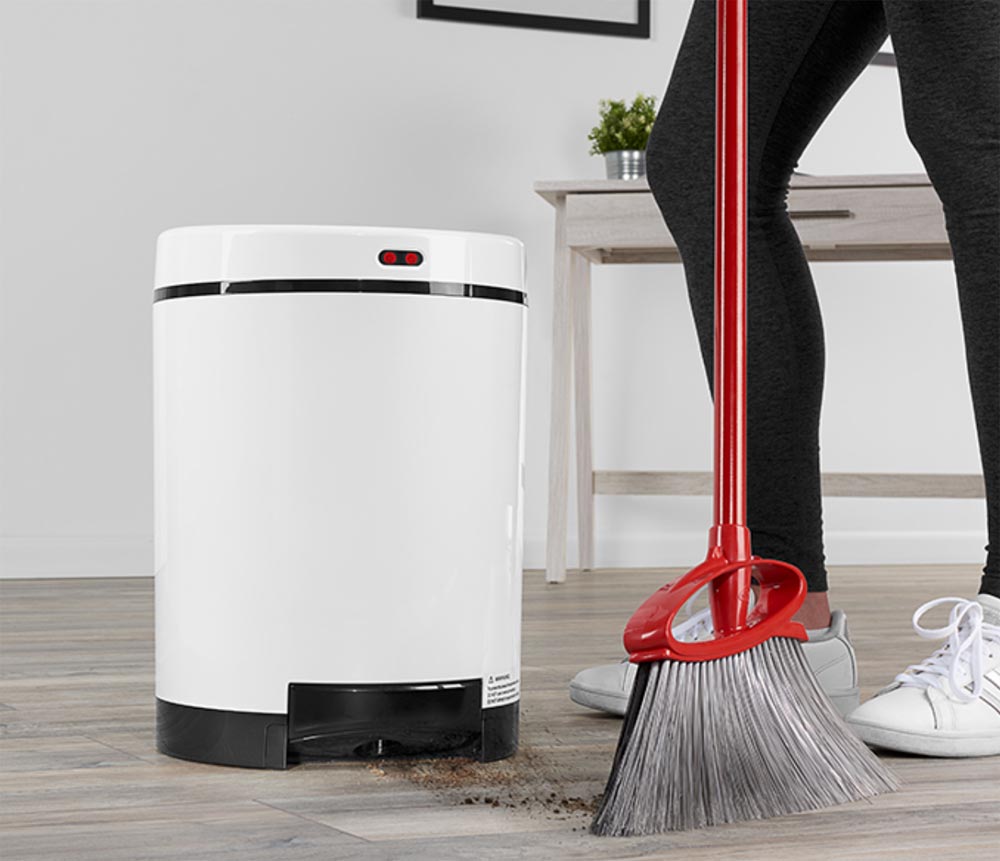 NEWS – I've written about items similar to this before.  The Eye Vac is a stationary small vacuum designed to suck up everything you've swept up instead of trying to get it up with a dustpan.  The Bruno Smartcan has the vacuum function added to a 13-gallon garbage can, which makes it perfect for a kitchen.  Unfortunately, the Bruno was a Kickstarter project that was funded back in 2015, and it's still in the pre-order phase at its website.  The Smart Touchless Vac-Can incorporates the vacuum for sucking up sweepings into a trashcan – and it's actually something you can order.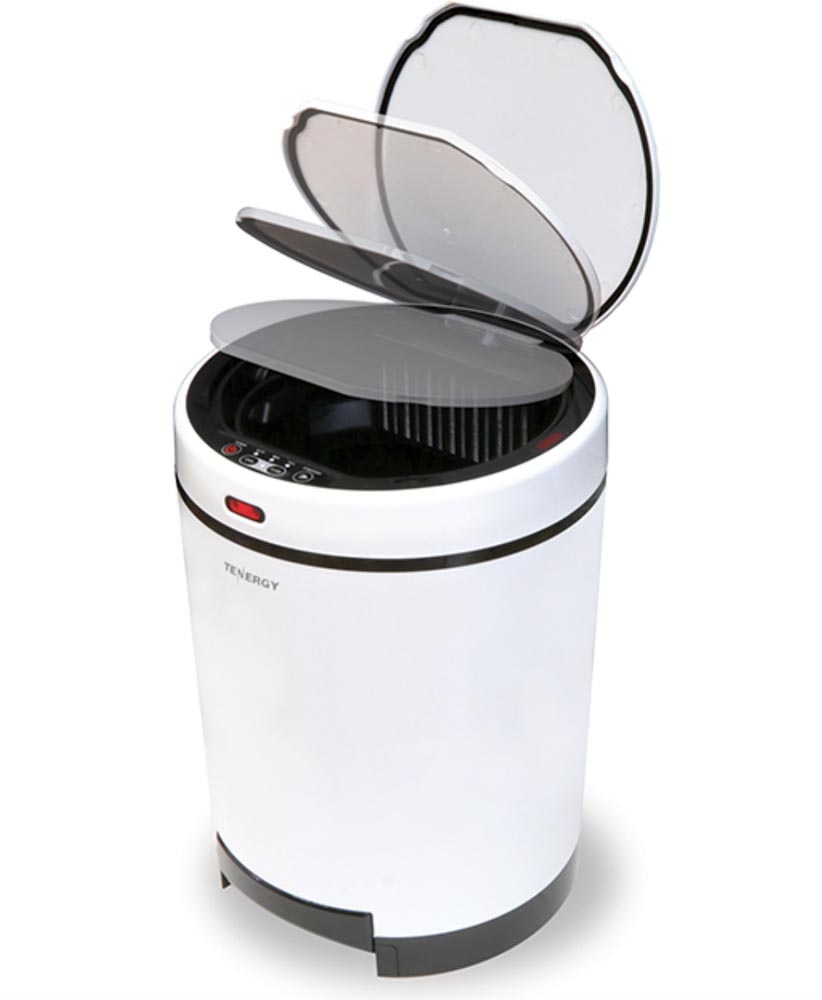 Vac-Can's trashcan portion holds only 1.45 gallons, so it's not big enough for a kitchen can.  It's a good size for a bathroom can, though.  Plug the trashcan into an AC outlet to power the 1000W motor to operate both the 16kPa stationary vacuum and the touchless can lid.  The lid opening can be triggered manually, by control panel, and by motion sensor; the vacuum operation can be triggered automatically, manually, and by kick switch.  Both functions switch off automatically.  The can includes a washable HEPA filter and removable trash can liner.  A full-bin indicator lets you know when to empty the can.
The Smart Touchless Vac-Can is $169.99 at the Sharper Image.