We use affiliate links. If you buy something through the links on this page, we may earn a commission at no cost to you. Learn more.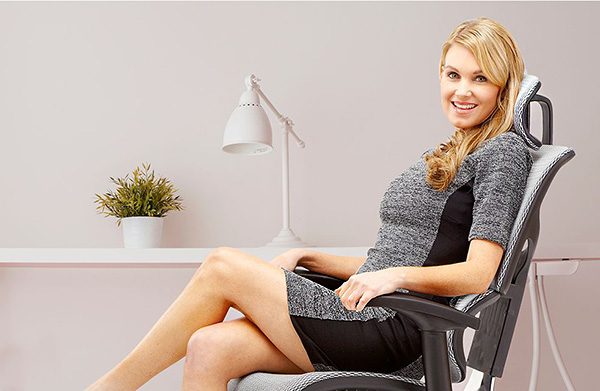 NEWS – Here's a question for you: Have you been sitting all day? How good does your back feel right now? How are your legs doing? If you (like me) regularly have aches and pains after working all day sitting in a less-than-perfect chair while staring at a monitor, there may be hope. Sometimes, all it takes is the right chair—and a company called X-Chair thinks they have the answer.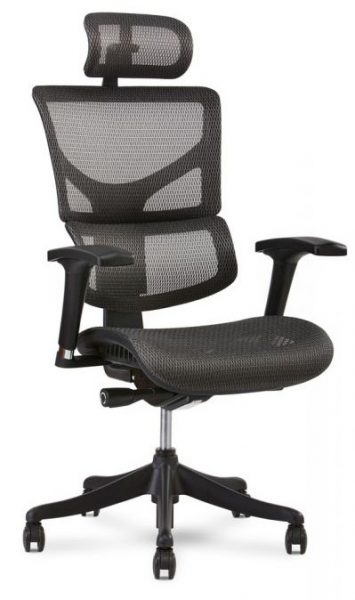 The X-Chair is an ergonomic wonder. It comes with 10 adjustments that can help the X-Chair fit your body like a glove. Fine-tune the arms, seat, back, headrest, and lumbar until you're comfortable. SciFloat Infinite Recline, DVL Support, Tilt Lock, and Flex Mesh technologies make what X-Chair says is the most technologically ergonomic chair available. There are color and material options available to help create an individualized environment.
Dynamic Variable Lumbar (DVL): This support adjusts itself to your body every time you move. It responds to weight, height, position, and the amount of pressure placed on it.
SciFloat Infinite Recline: Created specifically for X-Chair, SciFloat facilitates motion throughout your day. Movement increases circulation, concentration, and energy levels boosting both comfort and productivity.
Tilt Tension & Lock: Adjust the tilt tension to change the amount of resistance as you recline, whether you like a little or a lot of resistance.
Height-Adjustable Backrest: The X-Chair's independently adjustable backrest lets you raise the variable lumbar support to fit the curve of your back.
Adjustable Seat Height: Easily adjust the seat height so feet rest flat on the ground and knees are at a 90⁰ angle.
Adjustable Seat Depth: An improper seat depth puts undue pressure on the veins and lymph nodes behind your knee, and can lead to poor circulation and leg cramps.
Adjustable Headrest Height: In addition to adjustable seat height and backrest height, the X-Chair's headrest is height adjustable, so no matter your proportions—you get to adjust the whole chair to fit you.
Adjustable Headrest Angle: Easily adjust the angle of the X-Chair's headrest to find comfort no matter what position you're sitting in.
4-Dimensional Arms: No one keeps their arms in the same position all day, and the X-Chair is ready to move with you with forward/back, side-to-side, up/down, and pivot adjustments.
Premium Mesh & Leather: The X-Chair's fabric suspension system disperses weight evenly across the chair to helping relieve sensitive pressure points. This improves circulation and keeps you comfortable throughout the day.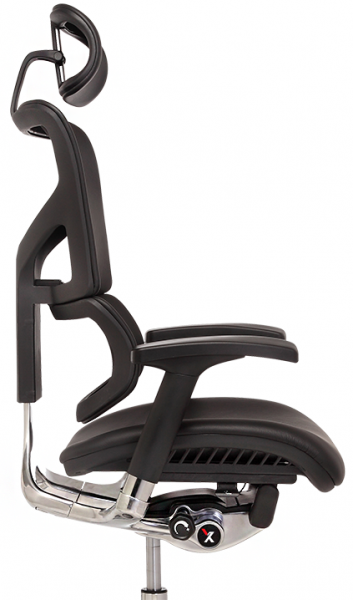 X1 comes with Flex Mesh Technology, a breathable and durable mesh. X2 has K-Sport material, which features a tighter weave for a softer feel. X3 incorporates the same design and ergonomics as the X2 Advanced Tensile Recovery fabric provides enhanced support and comfort getting inspiration from modern material designs. X4 is covered in premium leather. Each fabric is available in your choice of color.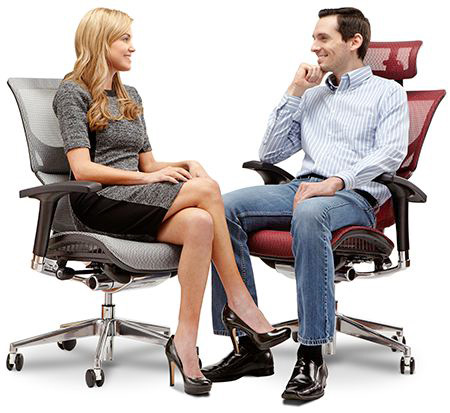 The X-Chair comes with a 15-year warranty. Prices range from $659.99 – $1099.99 US. Visit xchair.com for more information.