We use affiliate links. If you buy something through the links on this page, we may earn a commission at no cost to you. Learn more.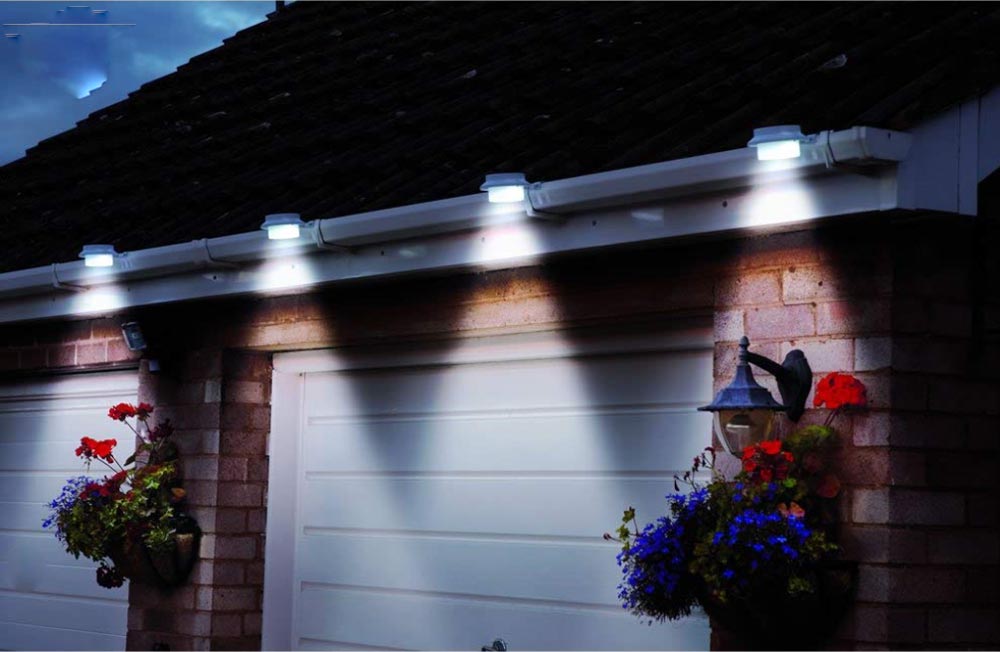 NEWS – Most DIY solar landscape lighting seems to be the sort installed in the ground to light a pathway or to wash a wall or a plant in lights.  These Falove solar-powered lights can be attached to your house's gutters to light up an area where you could never plant them in the ground – like the front of a garage, as seen in the above image.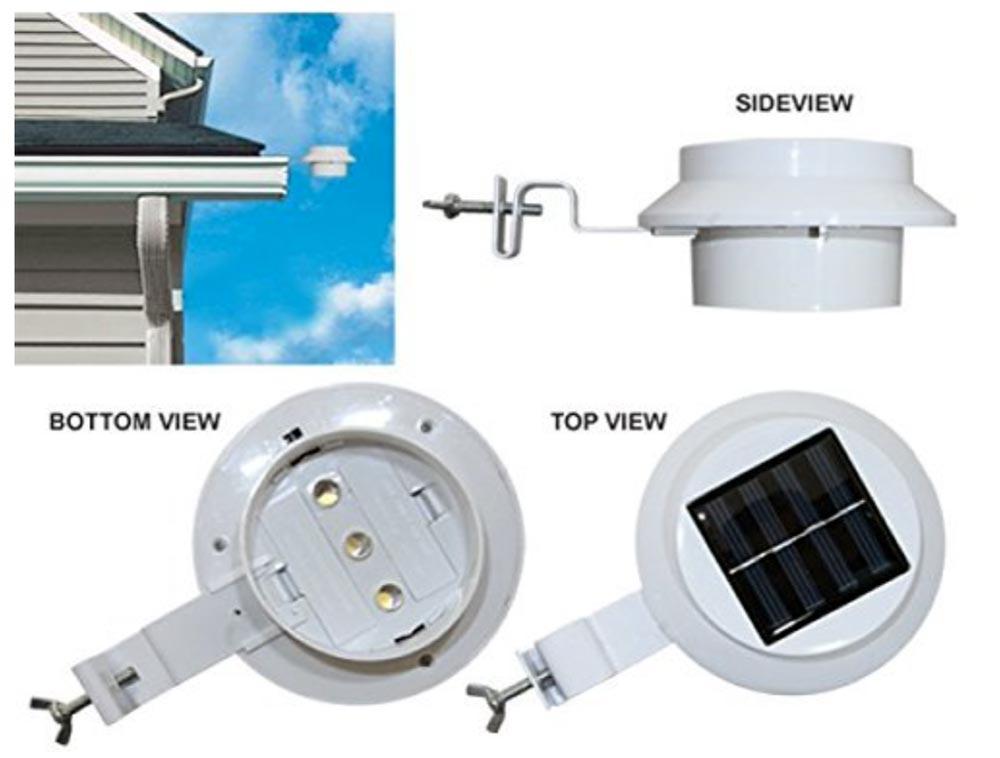 Each light contains a 2V, 100mA solar panel that charges the included rechargeable AA battery.  The light sensor automatically turns the light on at twilight to illuminate the area with bright white light produced by the three LEDs.  The fixtures are about 3 inches by 5 inches in diameter.  They are water-resistant, heatproof, and weatherproof.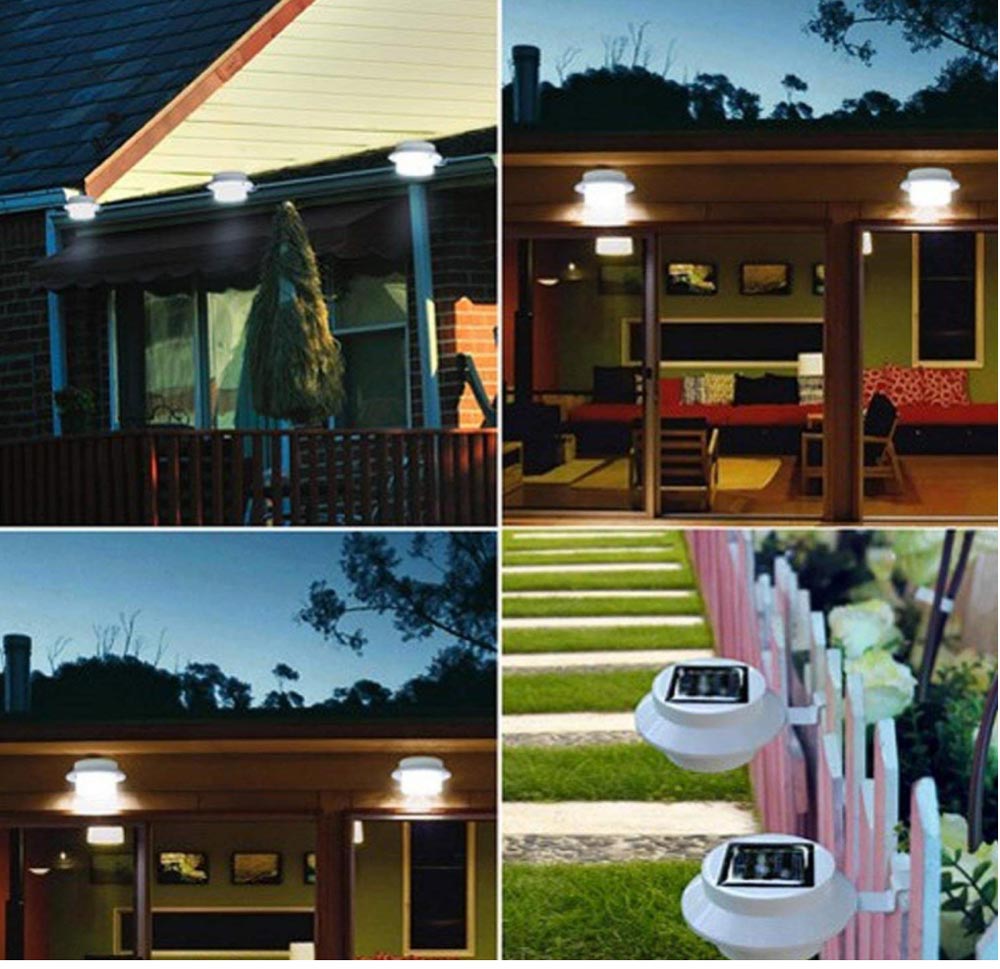 As mentioned, they can be installed on your gutters, but they also work on walls, sheds, fences, or most any flat surface.  They are easily installed and require no wiring.  A set of six Falove Outdoor Solar Gutter LED Lights is $27.99 or a set of eight is $35.99 at Amazon.