We use affiliate links. If you buy something through the links on this page, we may earn a commission at no cost to you. Learn more.

NEWS – Here's a question for you: At what point does the price of a set of speakers matter less and less? In other words, at what price do you stop hearing major differences in audio quality as the cost creeps up? It's an interesting question that I've grappled with for years. Here's my take: As the cost of speakers goes higher, sound quality differences become smaller and smaller. It's a law of diminishing returns. Now, once you realize that, where is that pricing cutoff? There's the rub. It's different for everyone. That's why you have speakers at every price level. Here's what I consider an almost golden price point for small personal/bookshelf speakers: $200-500. Once you're over that price, differences dwindle—unless you are an audiophile. Which brings us to the new Fluance Ai40 Powered 5" Bookshelf Speakers.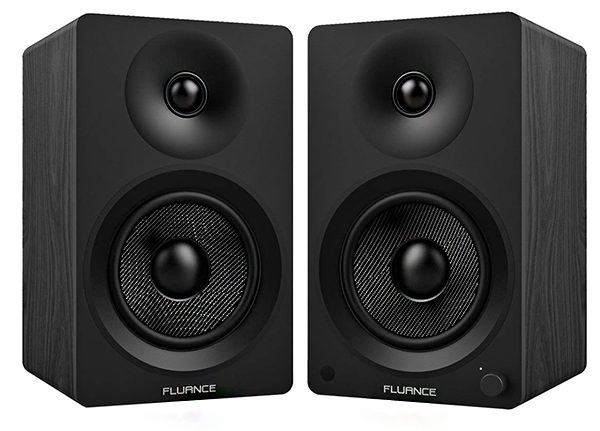 Fluance hopes they have nailed it with the Ai40 speakers.  At $200 ($199.99), they are designed for someone who is not an avid sound-o-holic, but someone who has space (bedroom, home office, etc.) to fill with good audio that they can enjoy without hassle. The Ai40 speakers are self-powered (no amp required) and have the wireless option of aptX Bluetooth. This is now becoming a requirement for speakers in this era of convenience.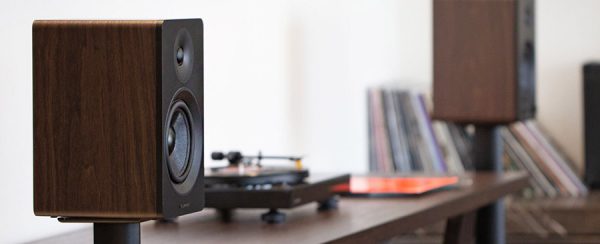 These speakers include an integrated 70 watt (2x 35 watts) class D amplifier that delivers powerful sound. The 1″ inch silk soft-dome tweeters produce natural highs, while the woven, 5″ glass fiber drivers round out the performance with detailed mids and deep bass. Forget figuring out inputs and channels on an audio receiver; the plug and play Ai40 speakers connect either through RCA or Bluetooth aptX, allowing you to connect your audio system in no time.
The Ai40 speakers come with a remote and all the wiring you need. They come in three colors: Black Ash, Lucky Bamboo, and Natural Walnut. They are available now for $199.99. Visit Fluance for more information.