We use affiliate links. If you buy something through the links on this page, we may earn a commission at no cost to you. Learn more.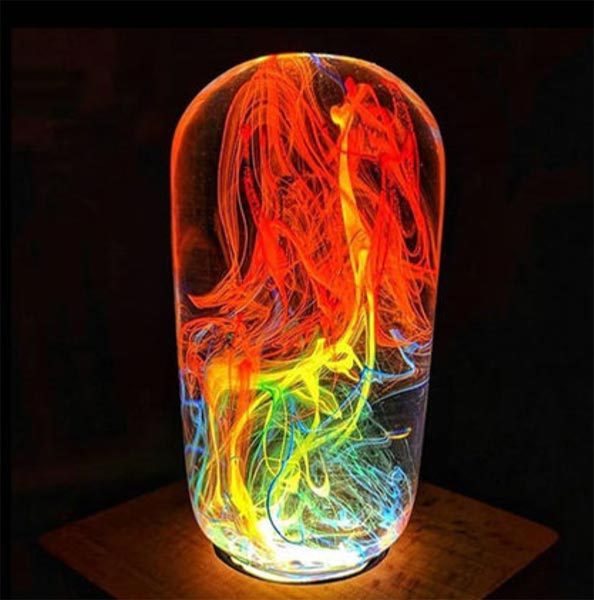 If you purchase these E.P. Eco-Friendly LED light bulbs, you'll need a lamp that doesn't have a shade.  These bulbs are little works of art, and they are too pretty to be covered up.  They are all handmade from a resin to which some colorant is added to give the bulbs a look inspired by a Jackson Pollock painting.  The resin is break-resistant, making these bulbs safer than standard glass bulbs.
The E.P. Eco-Friendly bulbs are "green" in many ways:
Made from green, recyclable materials
LED bulb saves up to 60% more energy than regular lights
Won't get hot even after hours of producing rich, radiant light, thus keeping the room cooler
Uses only 3W of power
They are good for the Earth, and they're good for your wallet, too.  They are rated for 100,000+ hours, saving on replacement costs.  The screw bases are designed to fit standard E27~E26 sockets.  And they are backed with a 1-year warranty.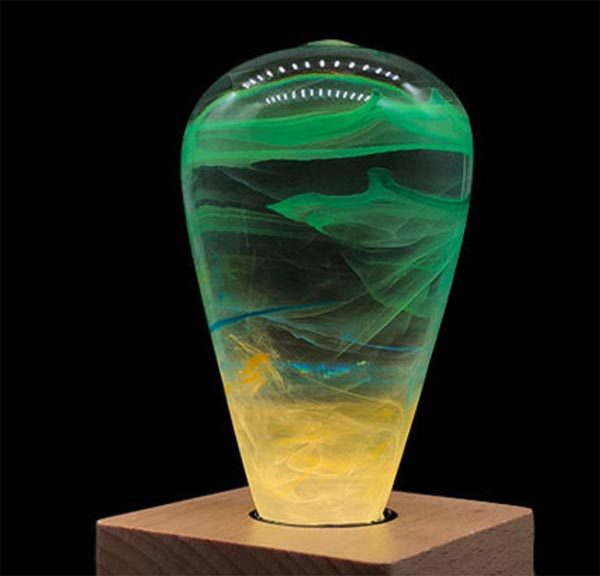 There are six styles of these bulbs, but each bulb will be unique.  The actual color and curves will vary because of the handmade nature of the bulbs.  The E.P. Eco-Friendly LED light bulbs are normally $24.95, but they are $19.95 at the time of writing.  Purchase at the Popular Science Shop.  You can find a larger variety of the E.P. bulbs, plus a variety of light fixtures designed for these bulbs, at the E.P. DesignLab website.