We use affiliate links. If you buy something through the links on this page, we may earn a commission at no cost to you. Learn more.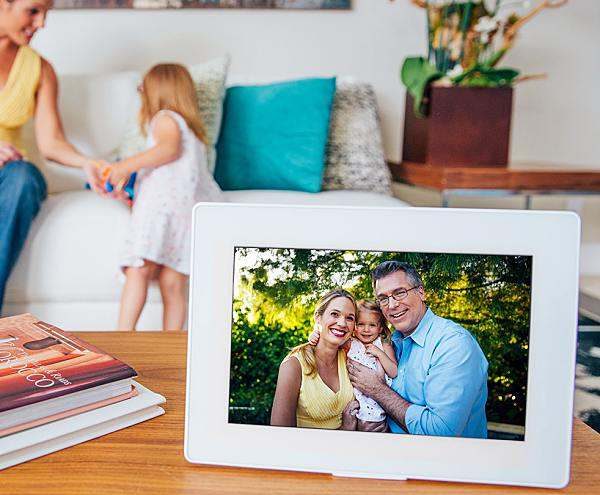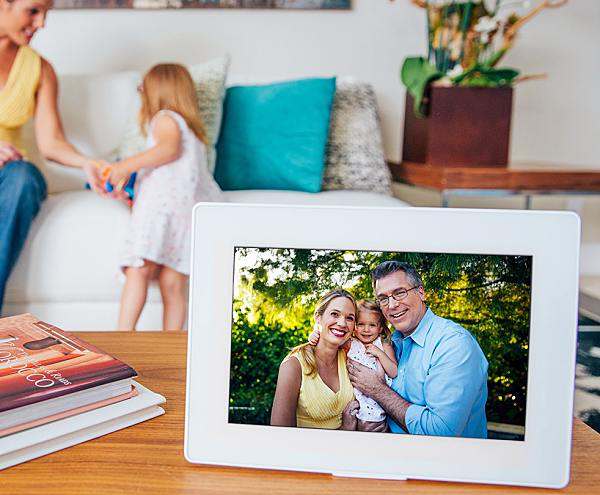 PhotoSpring is a new kind of digital frame that also doubles as a photo album.  Unlike other digital frames, it doesn't require a memory card. Instead, PhotoSpring uses companion apps (compatible with iPhone or Android phones and Mac and Windows computers) to load photos and videos from your smartphone and computer. With the apps, you can choose to have pictures automatically displayed as they are taken, or select which photos to upload whenever you like. 
It also reformats your photos to fit the screen. And you'll see a different set of photos every day.
It's a frame. It's an album.
A rechargeable battery and charging stand make PhotoSpring conveniently portable.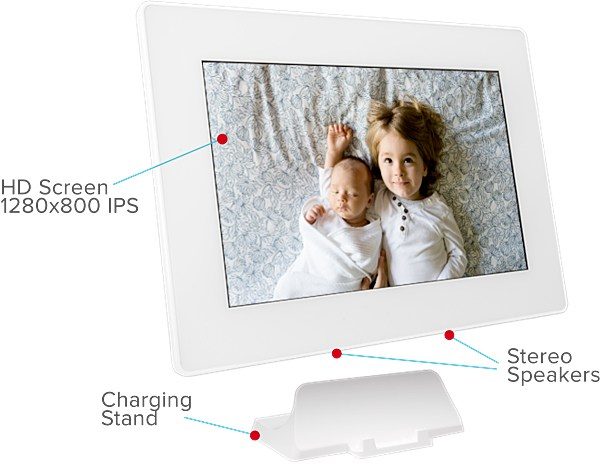 In album mode, you can use PhotoSpring's 10" HD touchscreen to browse or find your favorite photos.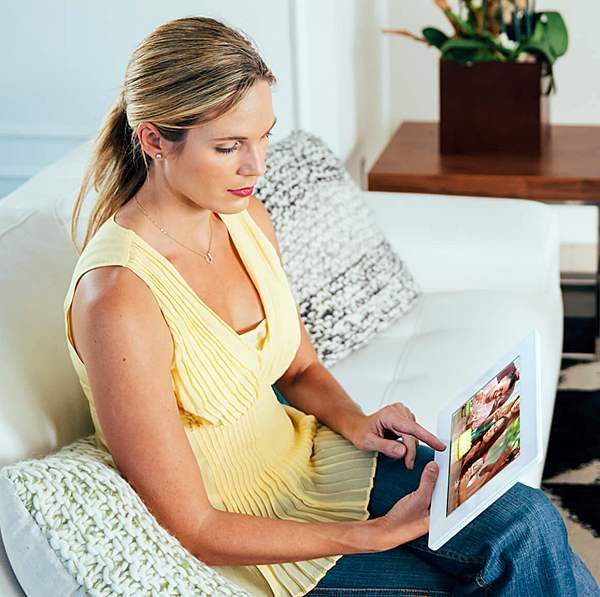 You can even invite family and friends to share photos directly to your PhotoSpring. 
The PhotoSpring is available in three memory configurations. 16, 32, and 80GBs.
You can choose from six different colors. White, Black Mat, Maroon Red Mat, Sky Blue Mat, Turquoise Mat, and Sea Foam Green Mat.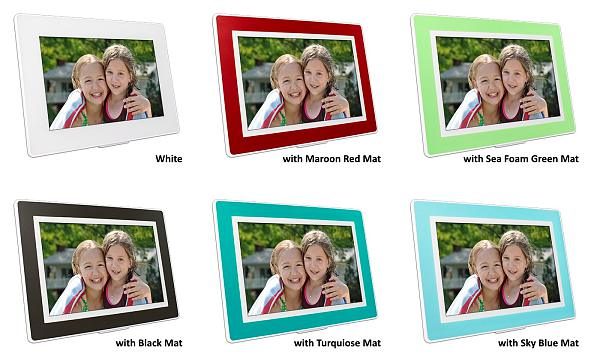 The PhotoSpring is available for $149-$199 (16GB-80GB) from PhotoSpring or Amazon.