We use affiliate links. If you buy something through the links on this page, we may earn a commission at no cost to you. Learn more.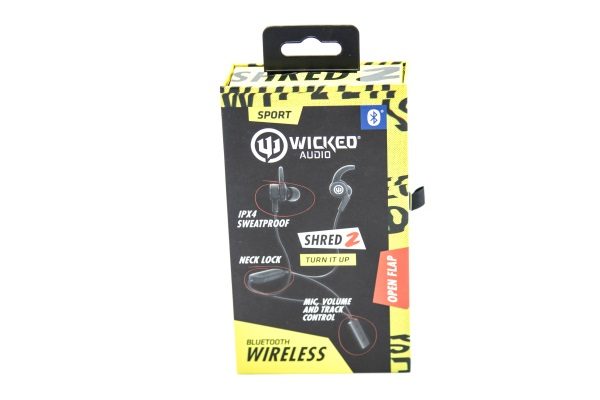 What is it?
The Wicked Audio Shred 2 wireless earbuds are wireless Bluetooth earphones that are optimized for ease of use and use during exercising and sports activities.
What's in the box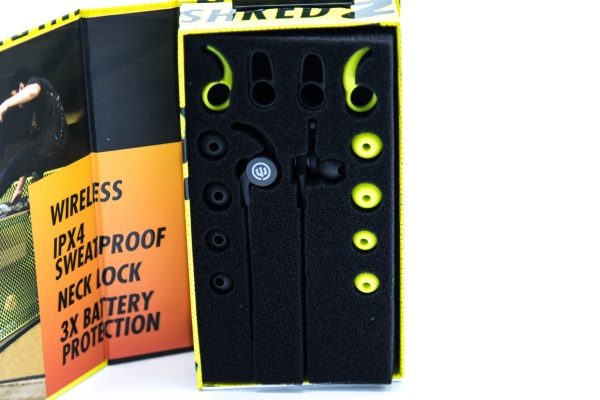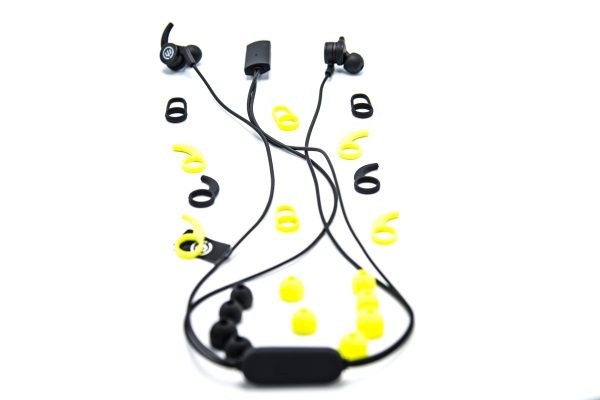 Package contents:
1 x Wicked Audio Shred 2 wireless earbuds with neck loop
4 x loops (2 black, 2 lime)
4 x Large fins (2 black, 2 lime)
4 x Small fins (2 black, 2 lime)
12 x cushions (6 black, 6 lime)
1 x Instruction Booklet (This was missing from my sample)
1 x USB to Micro USB (This was missing from my sample)
Specifications:
10MM Driver
16Ohms Impedance
99DB Sensitivity
20-20,000 Hz Frequency
Bluetooth 4.2
Range 32ft/10M
Design and features
The Wicked Audio Shred 2 earbuds are nicely designed and built, and they make it easy for you to swap out the fins and loops as desired. The inclusion of both the black and lime colors add a sense of style.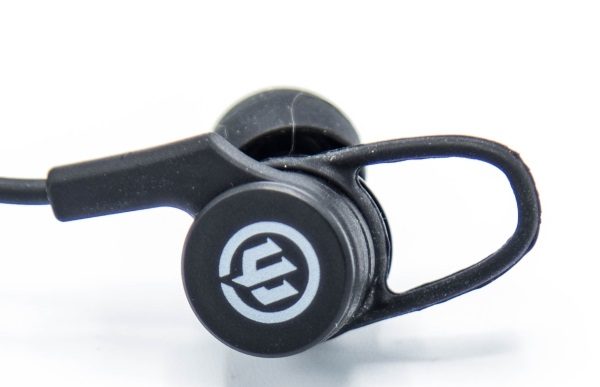 I was able to use the setup right out of the box since they were a perfect fit for me.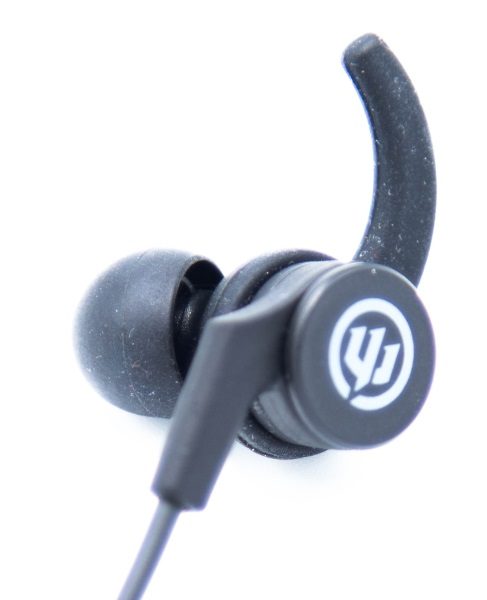 The neck loop opens and closes magnetically, and this makes it very easy to hang around your neck.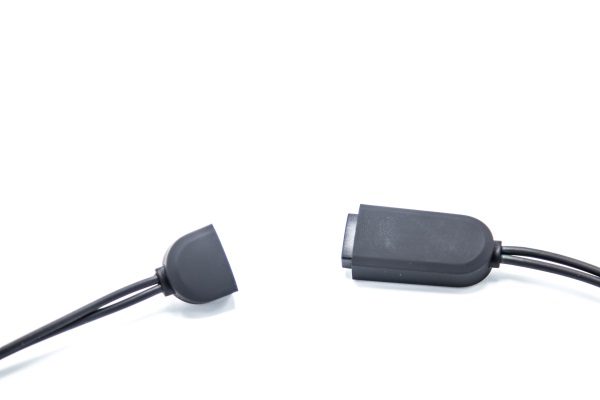 These earbuds are very comfortable, and I wore them at about 45 minutes to one hour each time with no issues. As a matter of fact, they are so lightweight and comfortable that their presence is hardly noticeable. I tested them speed walking, jogging and with excessive and wild movement, and they stayed in place at all times.
Now on to performance and sound:
I normally listen to music on my iPhone for approximately 45 minutes each way to and from work, for a total of 90 minutes daily. When I first received the earbuds, I charged them fully on a Monday evening and started using them from the next morning.
The control part of the earbuds has 3 buttons for all of the music and phone functions. The bottom has the Micro USB port for charging. There is also the LED that is blue when on and when fully charged, and red when charging.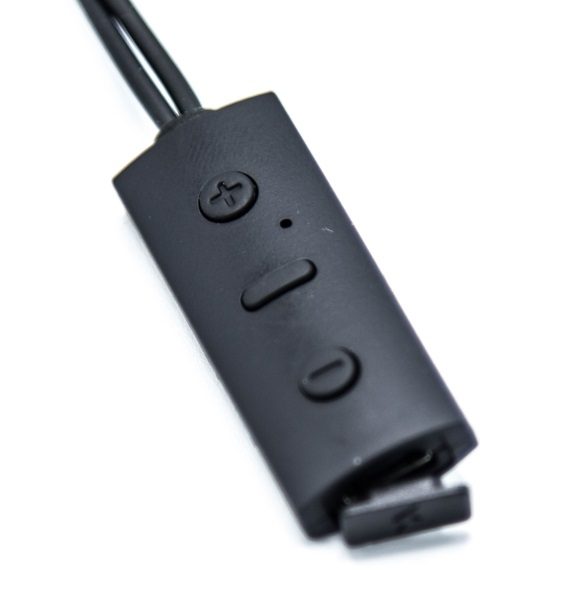 When you press the power button there is an audible click in the earbuds that indicate that the power is on. It is the same for powering off. Pairing is accomplished by holding down the power button for about 5 seconds until it blinks blue and red, which is typical of most earbuds. Pairing was very simple and without issue. Once the paring is done, there is an audible voice confirmation that says "connected". If the earbuds disconnect from the Bluetooth connection, there is an audible voice confirmation that says, "Disconnected". (This only happened when I was in an area with high interference where any and all of my Bluetooth headsets usually disconnect). What I did find to be strange is that when powering off, there is just the click and no voice confirmation. All of my other headsets with voice commands say "Power on" and "Power off" and "Connected" and "Disconnected".
The power button also works as the "play" and "stop" button when listening to music. The top (+) button in music mode works as "volume up" and "track forwards", and the bottom (-) button works as "volume down" and "track backwards".
When using these earbuds for phone functions, the calls were crystal clear on both ends, with no distortion or unwanted frequencies.
These earbuds have better battery life than almost any earbuds I have owned. At 90 minutes of use each day without recharging, the first voice notification to charge them occurred on Friday afternoon after a total of about 5 ¾ hours of playing, and they were still at 40% charge when the alert first started. I was wondering why it alerted at 40% which seemed a bit early, but after approximately another 20 minutes of playing the charge dropped to 20%, and then the earbuds shut off after another 15 minutes. The total play time was over 6 hours at almost full volume, which to me is quite incredible.
I am an Audiophile, and I enjoy several genres of music. I tried these earbuds with Soul, R&B, Rock, Country, Gospel, and Jazz. They performed reasonably well across all genres. I decided to test them without any equalization to make all things equal. I found the Mids to be very present and very pleasant to my ears. The Highs were a bit overwhelming on most genres, and the Lows were ok but not as present and as deep as some of my other earbuds. After I was done with my initial testing, I did try using an equalizer to adjust the Lows, but the threshold was not much lower than without any equalization, and very quickly became just noise.
What I like
I like the fit and comfort of these earbuds. While the overall sound is not Audiophile grade, it is decent. The fact that they remain in place no matter the movements, and that the battery charge lasts very long, makes me a fan.
What can be improved
The only improvements that I would like to see, are with the sound in terms of more capable bass, more balanced Highs, and better voice commands.
Final thoughts
The Wicked Audio Shred 2 Bluetooth earbuds are very nice. While not perfect, they are great for sports and working out, as well as casual listening. Their long lasting battery life along with the short 1.5 hour charging time make them great for daily use.
Price: Currently not listed
Where to buy: Wicked Audio
Source: This sample was provided by Wicked Audio.