We use affiliate links. If you buy something through the links on this page, we may earn a commission at no cost to you. Learn more.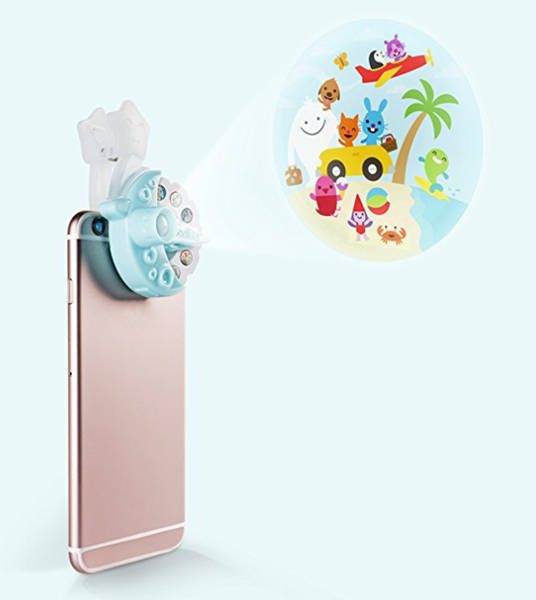 I haven't been a kid for decades, but now I want someone to read me a bedtime story and use the Moonlite projector to do it. The Moonlight is a small clip-on projector that's been designed for compatibility with most Android and iOS devices. It clips to your phone and uses the phone's LED camera flash to project images from circular image disks called reels to a wall or ceiling. Is it just me, or do the story reels look like the disks used with the classic View-Master which were also called "reels"?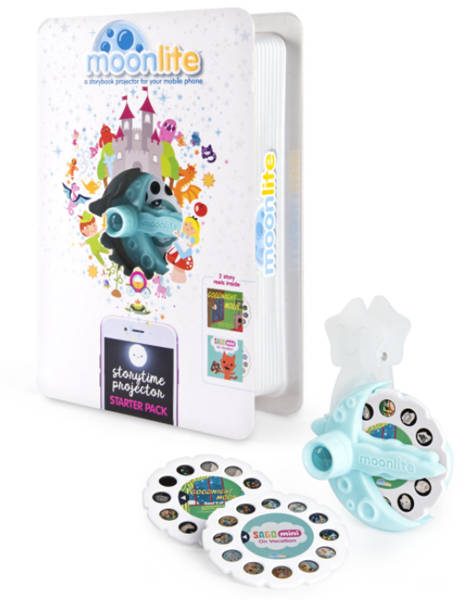 Classic Little Golden Book stories for infants and toddlers like the Poky Little Puppy, the Saggy Baggy Elephant are included with the Moonlight Gift Pack and additional stories can be purchased like Curious George and The Ugly Duckling. The app includes the words that you read along with sound effects to bring the story to life with the projected images.
The Moonlite is available in starter packs and gift packs that include the projector along with a selection of disks. You can also purchase story packs that just include the reels. Prices range from $6.60 for the story packs, up to $31.49 for the gift pack which includes the projector and 5 reels. Head over to Amazon to check them out.