We use affiliate links. If you buy something through the links on this page, we may earn a commission at no cost to you. Learn more.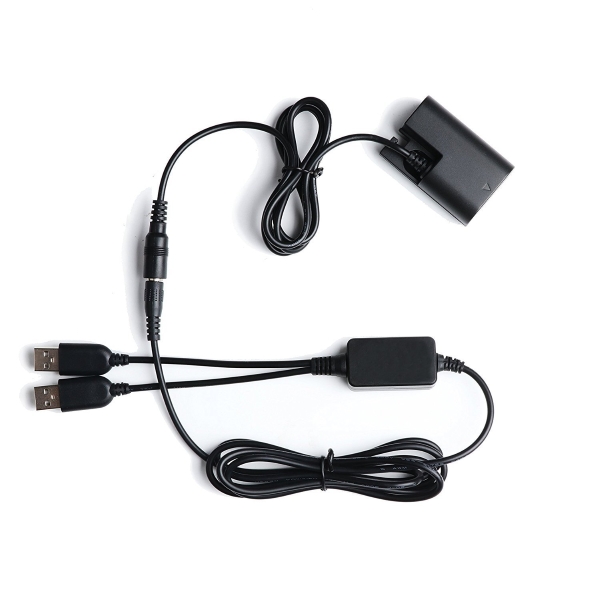 A few nights ago I was working with my photo light box, shooting photos for product reviews, and messing around with some macro shots. After shooting for a while, I was "in the zone" when lo and behold my camera went dead. Of course I quickly realized that the batteries in my extended battery grip were depleted. While they were not fully charged when I started, I somehow did not realize that I had used them several times already, and that they were almost out of charge when I started to shoot.
This experience got me to thinking about power sources for my camera, especially when working in-studio, and even when at an event. I was curious to find out if there was another option that could provide for an even longer time between changing batteries, and could still remain portable.
My research led me to the ACK-E6 USB Power Kit AC Adapter, which in theory seems like a great solution for my needs. It is a dummy battery that fits inside of the extended battery grip, and can be powered by one USB power pack, or even two USB power packs to last even longer. Now I know that one might think that in this case why not use it directly into the battery slot in the camera. Well, the simple answer is that I like the size and grip that I get with the extended battery grip, and since the dummy battery will only take up one space in the battery grip, I could actually install a regular battery in the second space for even more "juice". In addition, I am figuring that if the supplied cable is long enough, I can "rig up" a USB power pack on my gear belt, and actually shoot events for a long time with one high powered USB power pack. Keep in mind that this is all theory and speculation, but I did order this device, and I will write a follow-up story on my findings, and the results of my testing.
If you would like to purchase this device for specific Canon cameras (it is likely that this type of device is available for other camera brands as well), you can pick one up from Amazon for just $20.99.
If you first want to know the results of my testing, stay tuned!!