We use affiliate links. If you buy something through the links on this page, we may earn a commission at no cost to you. Learn more.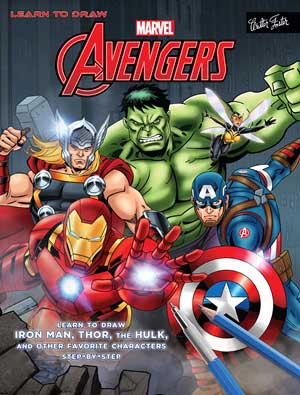 Available on June 15, 2018: Learn to Draw Marvel's The Avengers. A guide to drawing your favorite Marvel superheroes by Walter Foster Creative Team. This 128-page book full-color softbound book will turn you into a comics drawing master.
Marvel artist Cory Hamscher provides step-by-step instructions that will show people of all skill levels how to draw thirteen of your favorite Marvel comics superheroes such as Thor, The Hulk, Iron Man, and more.
Learn to Draw Marvel's The Avengers be available on June 15th for $19.95 from Amazon where you can pre-order it now. And if you want to learn to draw Spiderman, you can buy Learn to Draw Marvel's Spider-Man right now for $19.22 on Amazon.