We use affiliate links. If you buy something through the links on this page, we may earn a commission at no cost to you. Learn more.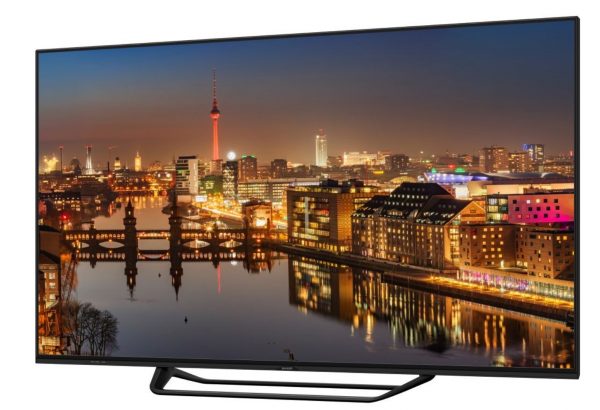 At the IFA '18 Global Press conference today in Rome, Sharp announced that they will be bringing the first 8K TV in Europe. The Sharp Aquos LC-70X500E is a 70-inch TV, but Sharp says that larger Sharp 8K TVs aren't far off in the future. And by large, they mean wallpaper sized up to 150 inches! Perhaps that is a hint of their plans at IFA come September?
Today, TVs that are 70 inches and over account for just 0.4% of the European TV market, while TVs that are 55 to 59 inches in size are currently the dominating biggest segment in the European market. But Sharp says that 8K is destined to change all of that.
Sharp made a good point during their presentation, and that is that even if you have a larger 75-inch display hanging in your living room, you still have a lot of empty wall space surrounding it. It's not just that 8K offers more 3D-like, realistic picture quality, but that it enables larger screens at home, and that is what consumers want. Do I want a 150 inch TV? Hell, yes – sign me up.
So you might be thinking, yes – that 8K sounds great, but where can you get content for it? For starters, Sharp's Aquos LC-70X500E upscales content to 8K. It turns out that YouTube already supports 8k. Netflix is starting to embrace 8K too, as they recently shot Lost in Space in 8K. There is currently a Japanese broadcaster that has started shooting in 8K, and European broadcasters have plans to soon start shooting sports events in 8K too. So it isn't too soon at all to jump on the 8K bandwagon – as long as you can afford it.
The Sharp Aquos LC-70X500E will retail for $11,990 Euro (yikes!) and it goes on sale end of April.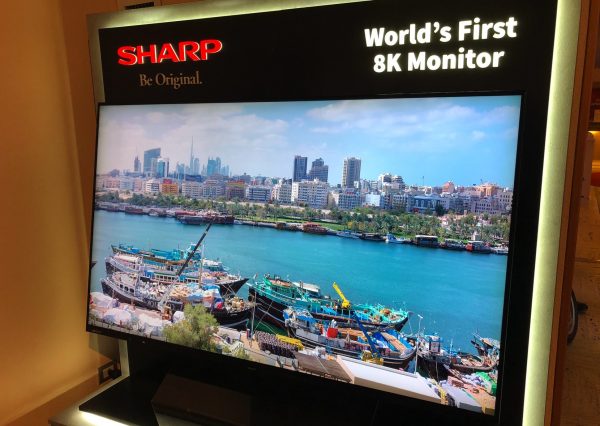 The IFA Global Press Conference brings together hundreds of journalists from around the globe to discuss the latest consumer electronics trends ahead of IFA. IFA is Europe's largest consumer electronics show conference.