We use affiliate links. If you buy something through the links on this page, we may earn a commission at no cost to you. Learn more.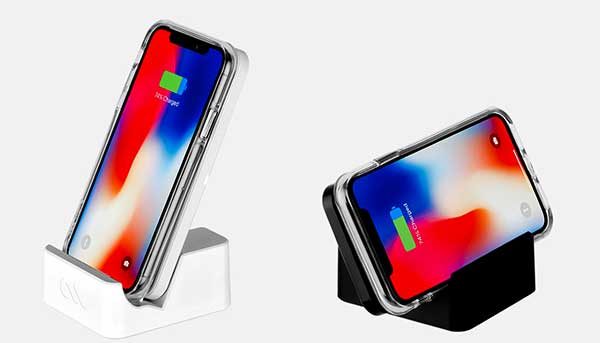 If you have a newer iPhone, Samsung Galaxy S9, or another phone that supports Qi wireless charging and you haven't bought yourself a wireless charger, what are you waiting for? Wireless chargers are so easy to use because you don't have to plug in a cable. Just set the phone on the charger and you're done. The only downside to a Qi charger is that most chargers require you to place your phone on the charger in portrait orientation, making it the wrong angle if you want to watch a video while topping off the battery.
The new Case-Mate Power Pad works in portrait or landscape, to let you choose which orientation to place your phone. The charging pad can even be removed from the stand to place it flat if you like. The Power Pad is available in black or white and features fast charging for Qi-enabled devices like the Apple iPhone (7.5W) and Samsung Galaxy (9W) and comes with an 18W quick charger USB wall adapter. You can buy the Power Pad for $60 from Case-Mate or $46.51 from Amazon.