We use affiliate links. If you buy something through the links on this page, we may earn a commission at no cost to you. Learn more.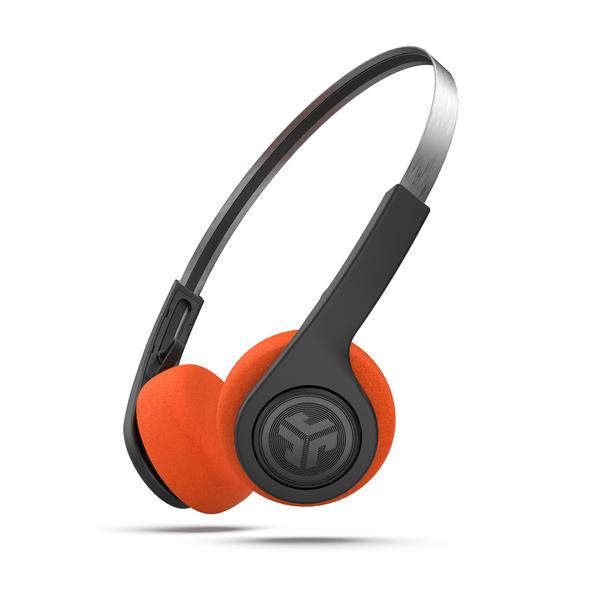 Is this for real?
When JLab has a press release on April 1 for their Rewind Wireless Headphones, I have to wonder if it is for real or not. Nostalgic 80's items are prevalent in many of today's TV programs and Movies. Films like Ready Player One and Guardians of the Galaxy and TV programs like Stranger Things and The Americans use 80's nostalgia to target viewers appetite of reliving fond childhood memories. The item certainly looks like it belongs in the 80's, with the spring steel band and foam earpads. Would anyone want to use these in this day and age if there is a possibility people will think it is the authentic article from almost 40 years ago? Then again, maybe it would be interesting to be able to relive, in some sense, the good ole' days of strapping headphones on and listening to hiss and warble.
Modern Day Specs
Even if they look old school, these headphones come with an impressive line-up of features. The features include 12 hour play time, custom EQ settings, two colors of foam ear pads, and built-in microphones. That's right, these babies are Bluetooth, which means you'll need an adapter to use them to listen to your mixtapes. They (supposedly) sell for $20.00 and come with a 1-year warranty and a 30-day money-back satisfaction guarantee.
Click here to find out more info from JLab.
PostSctipt
Guess what? It turns out that this is a real item. And the price point at $20 is authentic too. Seems like this could be a great product for the money because many reviewers have endorsed them for the amazing sound they deliver for the price they paid. Maybe we'll get a chance to review it on The Gadgeteer