We use affiliate links. If you buy something through the links on this page, we may earn a commission at no cost to you. Learn more.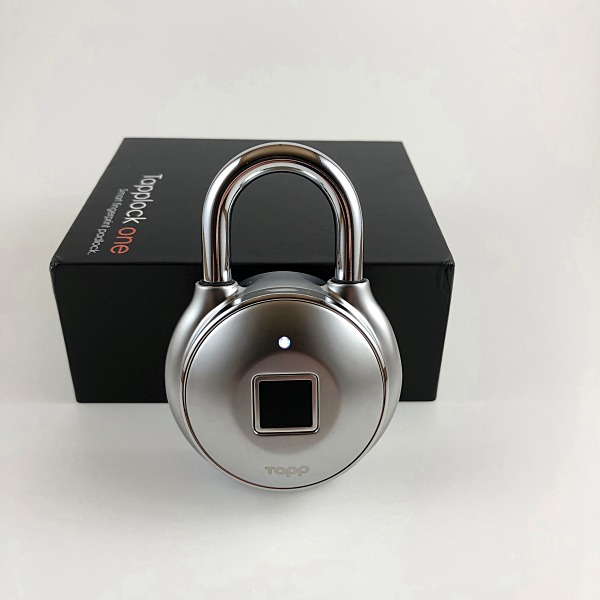 Today most of the products we use are more secure than ever and security features like fingerprint sensors are commonplace in high-tech items like phones, tablets, and laptops. Now Tapplock has taken that technology and put it into a paddock. The Tapplock one combines today's technology with unbreakable durability. It's the padlock reimagined and I got the chance to review one for the Gadgeteer. Let's check it out.
What is it?
Quite simply the Tapplock one is the world's first smart fingerprint padlock. It's available in 3 colors Sterling Silver, Gun Metal, and Midnight Black.
Whats in the box?
Tapplock one

Charging cable

User manual

Design and features
The Tapplock one has a bold and sturdy design. The first thing you notice is that the combo dial has been replaced by a fingerprint sensor and a small power/mode button. Say goodbye to keys and combinations. The lock's body is forged using Zamak 3 zinc alloy, with a 7mm cut resistant stainless steel shackle, and it has a double-layered lock design with anti-shim and anti-pry technologies making Tapplock one virtually unbreakable. All in all, it's really a nice modern take on the boring old padlock.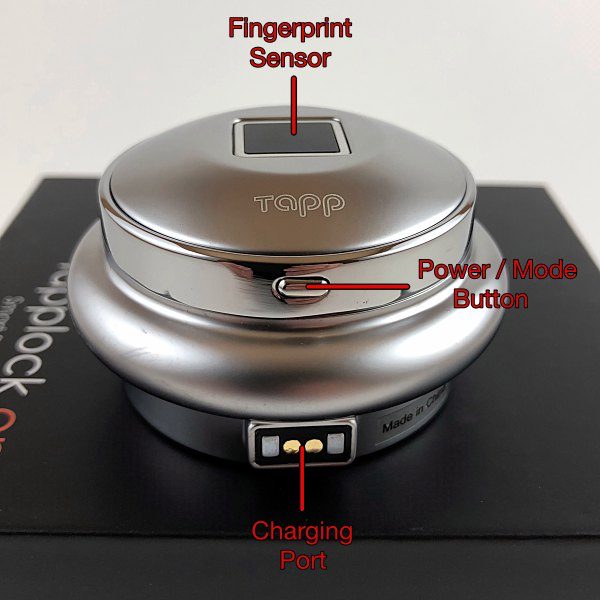 The lock is rust-proof, water resistant up to IP66, and has full functionality between 14 and 140 degrees F. The users manual, however, does point out that "Tapplock one is not waterproof when it is unlocked. Water entered through open socket may cause permanent damage." 
Tapplock uses a rechargeable battery that allows it to run for an entire year per 2-hours charge time (or 3,500 unlocks per charge). It charges using a USB charging cable that magnetically attaches to the locks charging port.  
Setup
Setting up your Tapplock is quick and easy, just download the free Tapplock app from the App Store or Google Play. After a quick account setup, which includes entering an e-mail address and a password you will receive an activation code via the e-mail address you provided. Once activated you will be asked to add a new Tapplock.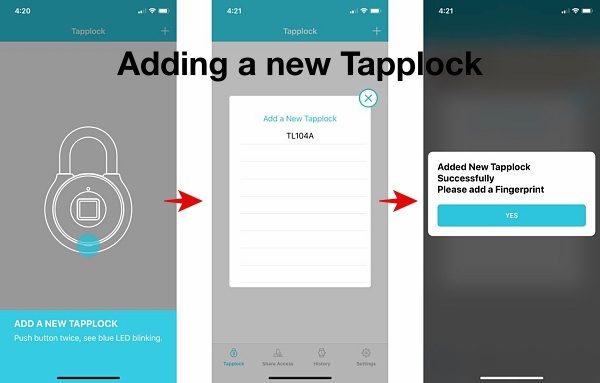 After the lock has been added you'll be asked to add a fingerprint. Enter the name of the fingerprint owner, which hand, and which finger you want to be recorded. Then simply place your finger on the sensor and voila you are now ready to start unlocking your Tapplock with your fingerprint.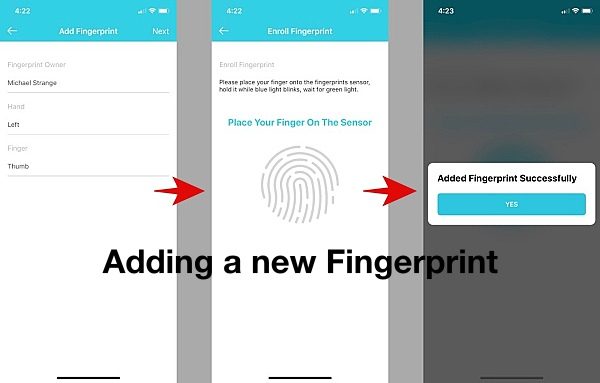 3 ways to unlock
Not only can you unlock Tapplock with your fingerprint it can also be unlocked with Bluetooth using your phone or Morse-Code by pressing long/short combinations on the power button.
Opening Tapplock with your fingerprint is as easy as it sounds. Push the power button to turn the Tapplock on (Status Indicator light will glow white) then simply place your finger on the sensor to unlock it. Tapplock uses state-of-the-art captive fingerprint sensors that allow unlocking in under 0.8 seconds. You can even store up to 500 different fingerprints to allow access for multiple users.
To unlock your Tapplock using the app push the power button twice to activate Bluetooth mode(Status indicator light will flash blue). Then using the app tap unlock to open the Tapplock. While in Bluetooth mode the app allows you to check Tapplocks battery percentage, edit your fingerprint, and access the lock settings.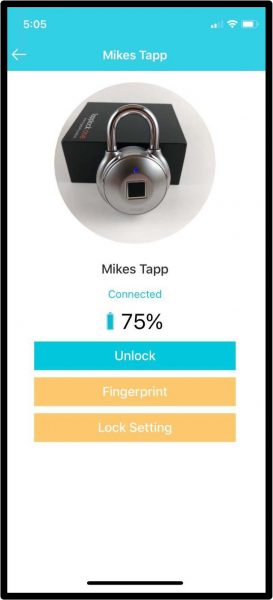 In lock settings, you can add a profile pic, name your Tapplock, setup Morse Code, and check for firmware updates.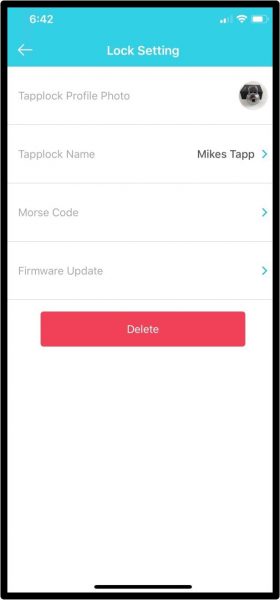 Morse Code allows you to open Tapplock without using your phone or fingerprint. To setup Morse Code in the app, choose a pattern of short and long presses of the power button anywhere from 6-12 presses long. To activate Morse Code mode press the power button 3x (status indicator light will flash green) then enter your chosen short-long button press code to open the lock.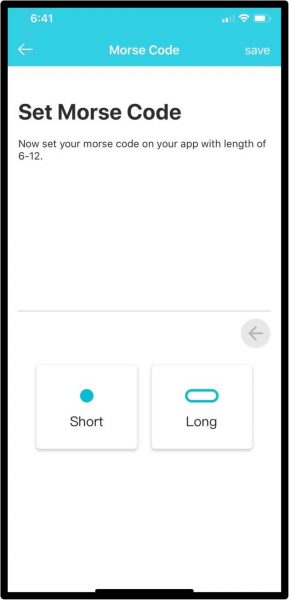 Shareable wireless access
Using Bluetooth and the Tapplock app you can share & control access remotely to unlimited users. The app also allows you to control the type of access each user has. You can set permanent or limited access, down to a specific date and time. And you can revoke access at any time.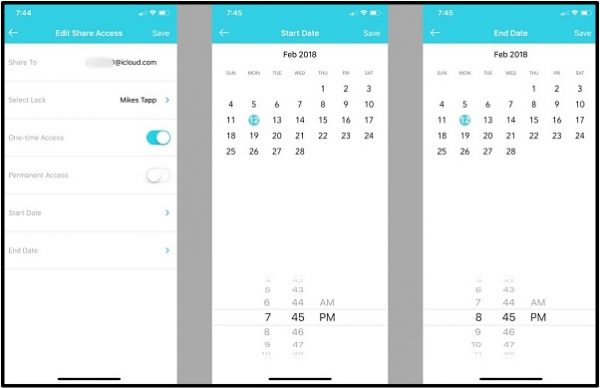 Sharing is easy. Enter the e-mail address and choose a username for the person you want to share access with. That person will then receive an invite via e-mail asking them to download the Tapplock app. Once they set up an account they will be granted access to your Tapplock.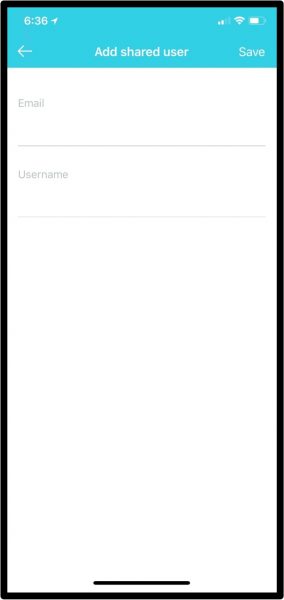 Using the app you can also track and monitor access history. The app will show which user accessed the lock, when they accessed it, and the location. The app even keeps track of fingerprint access.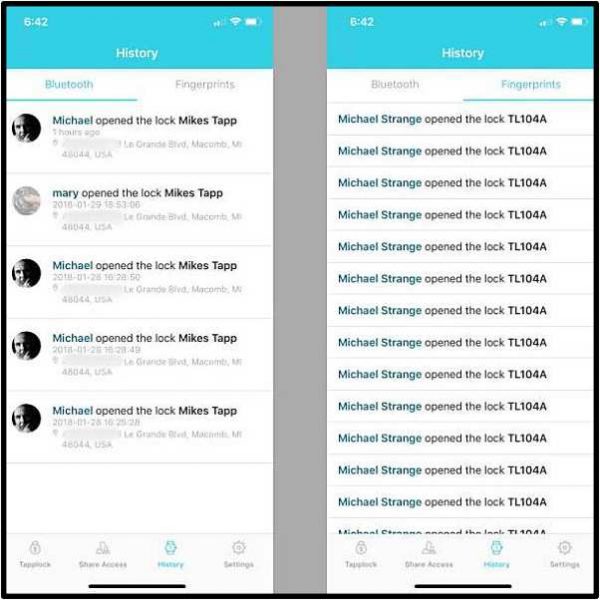 What I like
Cutting-edge fingerprint technology
It's water and weather resistant
There are 3 different ways to unlock it. (Fingerprint, Bluetooth, and morse code)

Shareable wireless access

It's virtually unbreakable
What needs to be improved
Might be a bit pricey for some.

Final thoughts
I've been using the Tapplock on the locker at my gym in replacement of an inexpensive combination lock and using the fingerprint sensor really beats having to fumble with the combination dial, especially after a tough workout. I've even gotten a few comments and questions about the lock from other guys at the gym. Once the weather here in Michigan turns a little less harsh I plan on using Tapplock on my standalone storage shed.
The Tapplock one is everything you could want in a high-end padlock. It's water/weather resistant and is virtually unbreakable. Add to that the ability to unlock it via state-of-the-art fingerprint sensor and Bluetooth technologies. The ability to share/control access to multiple users with the Tapplock app and the piece of mind of being able to track the locks access history. And the Tapplock one may be the last padlock you ever buy.
Price: $99.00
Where to buy: Tapplock
Source: The sample for this review was provided by Tapplock.