We use affiliate links. If you buy something through the links on this page, we may earn a commission at no cost to you. Learn more.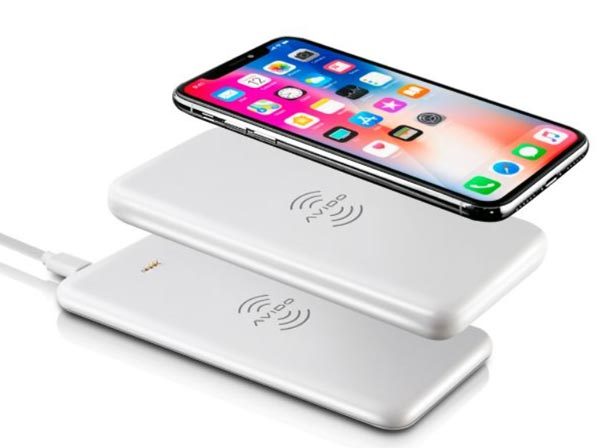 The new WiBa 100% wireless power bank and charging station is coming soon from Avido.  You'll get a wireless Qi charging station, of course, and you'll also get a Qi-charging battery bank to carry with you.  You'll simplify your charging setup, because the battery charges on top of the charging station; the phone goes on top to charge simultaneously.  The 5000mAh battery pack also comes with a power cord for charging itself and the phone while you are traveling.
The WiBa kit includes:
WiBa 5000mAh wireless power bank
WiBa charging dock
USB Type-C cable
QC 3.0 AC Adapter
Two slim metal plates (black and white) to attach to the back of your phone to keep it attached to the magnets in the battery pack
The WiBa wireless battery and charging station will be $99.95; sign up for email notification when the WiBa Qi charging system is ready for purchase at Avido.