We use affiliate links. If you buy something through the links on this page, we may earn a commission at no cost to you. Learn more.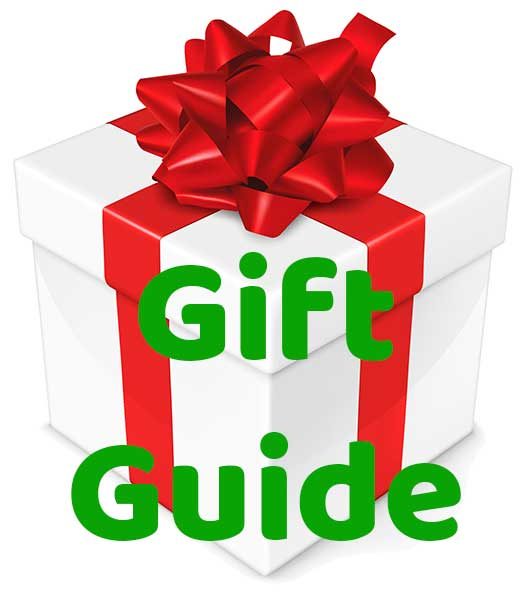 Give your friends and loved ones a gift that gives back to them in the form of health and fitness improvements. From fitness watches, and other exercise gear, to personal grooming products, this gift guide will help you figure out the perfect gift for the person on your list that is already active or needs the motivation to become active.
Price range $200+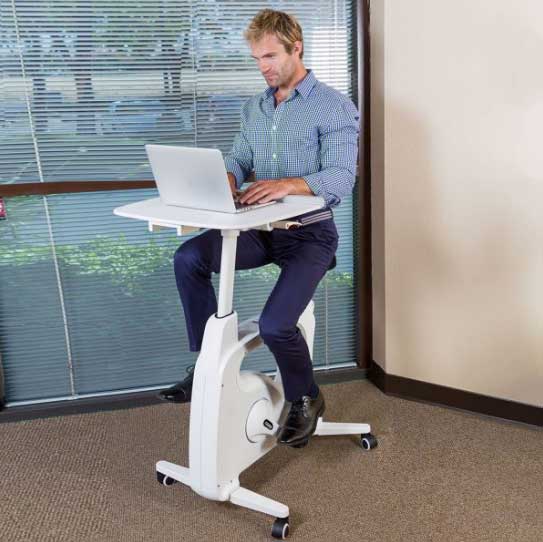 FlexiSpot Deskcise Pro Sit Stand workstation
Standing desks have been popular for the last few years, but the FlexiSpot goes one step further. It's a standing desk AND a riding desk. That's right, you can ride and work at the same time. It's surprisingly easy to do. You actually forget you're pedaling after a few minutes. This well made easy to use desk will help you burn calories while you surf and work on your computer, read magazines or binge watch Netflix.
Price: $499.99 Use Coupon code: julie100off for a $100 off discount when purchasing directly from FlexiSpot and the code deskcise on Amazon. Codes expire on Nov 27th, 2017.
Where you can buy one: FlexiSpot and Amazon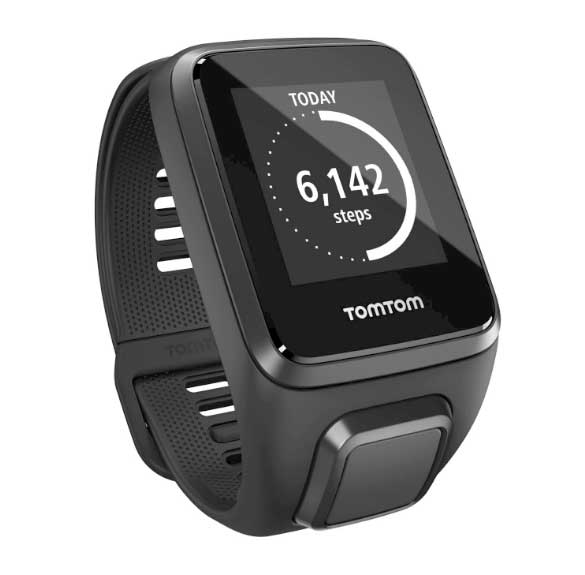 TomTom Spark 3 Cardio + Music + Headphones GPS Fitness Watch
The Spark 3 fitness watch from TomTom comes with everything you need to track your daily activity, sleep, and workouts. It has built-in GPS to keep track of your running and walking routes, a heart monitor to record your heart rate readings without needing a chest strap, and the watch has 3GB of storage that can store over 500 songs so you can enjoy your favorite workout playlist. This watch even comes with a pair of wireless headphones and personalized workouts through the TomTom app that will guide you to reaching your fitness goals.
Price: $249.99
Where you can buy one: TomTom or Amazon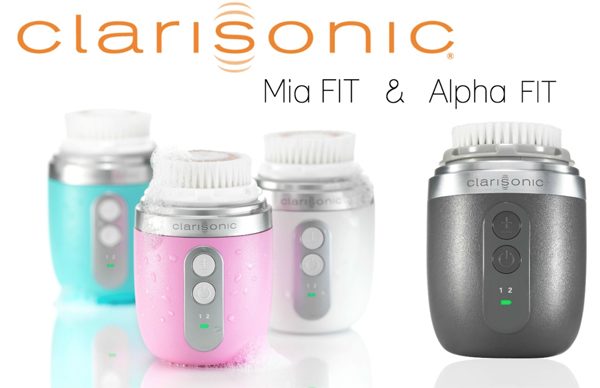 Clarisonic Mia Fit and Alpha Fit
Many people swear by Clarisonic devices for improving their skin while cleaning it.  There are many models of Clarisonics on the market, and the Fit is the newest and most compact version.  There are two version of the Fit – the Mia Fit in white, pink, or blue, and the Alpha Fit, which is marketed towards men but works for anyone who prefers the gray.  Many men may not think about using a special facial cleansing brush, but it reportedly helps prepare your beard for shaving while cleansing and improving your skin.
Price: $219
Where you can buy one: Clarisonic or at a discount through NewEgg.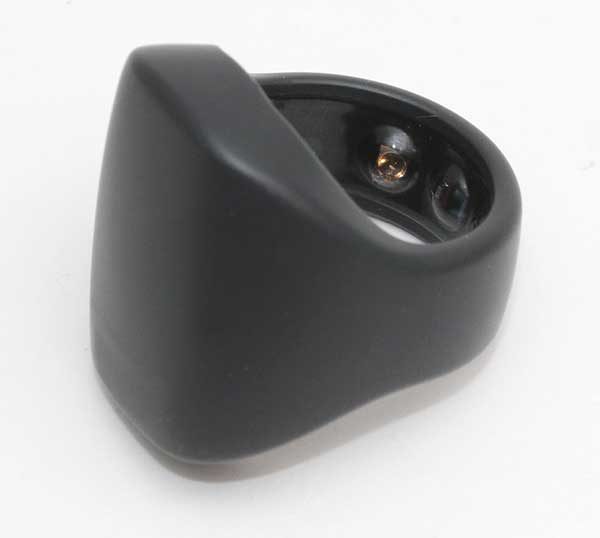 ŌURA Ring
Fitness trackers are usually worn on your wrist or clipped to your belt. The ŌURA Ring is a ring that you wear like jewelry on your finger that can track your activity, heart rate, and sleep. If you want a fitness tracker that isn't like everyone else's tracker, this one is it.
Price: $299 – $499
Read our review: ŌURA Ring review
Where you can buy one: ŌURA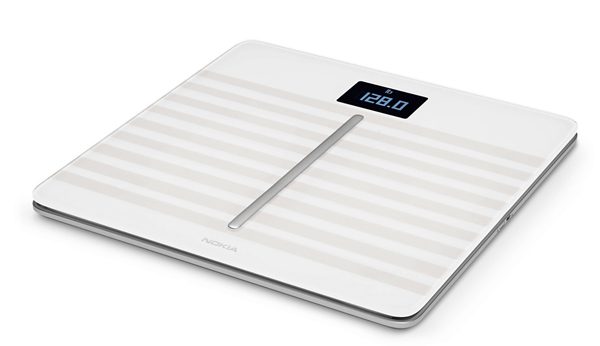 Nokia Cardio Body Scale
When The Gadgeteer reviewed this scale, it was branded Withings, but Withings is now Nokia.  The only changes in this scale from the one reviewed is the name, though.  The Cardio Body Scale still shows you your weight, BMI, percentage water and body fat, muscle and bone mass, heart rate, and the exclusive pulse wave velocity measurement which indicates cardiovascular health.
Price: $179.95
Read our review: Withings Body Cardio scale review
Where you can buy one: Nokia, Amazon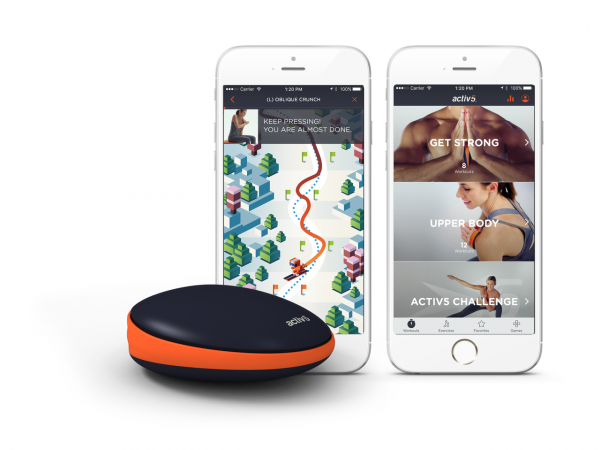 Activ5 isometric workout device
The Activ5 handheld system, by Activbody, is a portable isometric workout program that can be used for 5 minute (or longer if you choose) workouts at home, at the office, or while traveling.
Price: $119-$160
Read our review: Activ5 isometric workout device review
Where you can buy one: Activ5, Amazon
Price range $50 -$100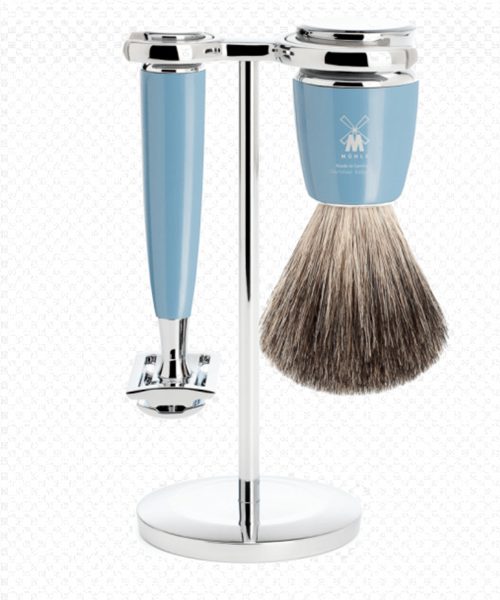 Muehle Shave Sets
Shaving hasn't changed much over the centuries, until recently.  No longer do you use a single blade to cut hairs; now everybody tries to see who can fit the most blades into the smallest plastic cartridge.  Those cartridges are very expensive, leading to people trying to economize by using the same blade far longer than they should.  A lot of people have re-discovered the old razors used by their fathers or grandfathers, and they have switched to the old single, replaceable blade razors.  Some people use vintage razors that have been cleaned and sanitized, others prefer newly manufactured "double edge" razors.  Shoebox Shave Shop offers a nice set for the man or woman who wants to give double-edge shaving a try.  These Muehle sets come with a double-edge razor and a pure badger brush – because you can't experience a great shave without a nice lather.  The sets are on sale now for $99, and they include a stand to dry your razor and brush on after use.  Shoebox Shave Shop also sells the razor blades you'll need; they only cost a few cents per blade, so you won't have to use them for weeks to get your money's worth.
Price: $99.00
Where you can buy one: Shoebox Shave Shop
Price range $10 – $50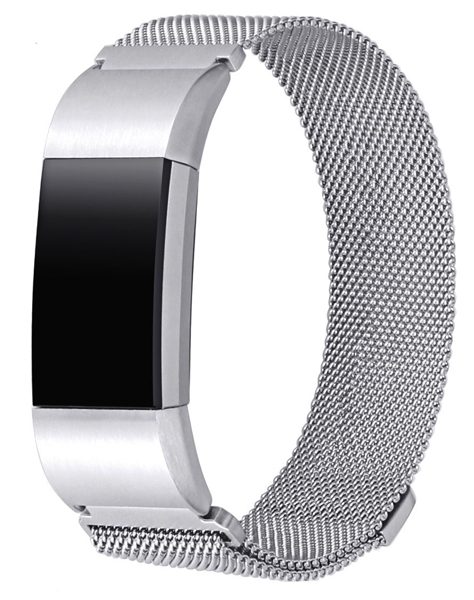 Bayite Fitbit Charge 2 Stainless Steel Milanese Loop Bracelet
If you like the Milanese Loop band for Apple Watches, perhaps you'd like to try one with your Fitbit Charge 2.  Bayite has a stainless steel mesh band for the Charge 2 for under $15, so it's probable that the quality of this band won't exactly match the quality of the Apple band.  It would be a contender for a sweat-proof band if you don't like the plastic band that comes standard on the Charge 2.
Price: $11.90-14.90
Where you can buy one: Amazon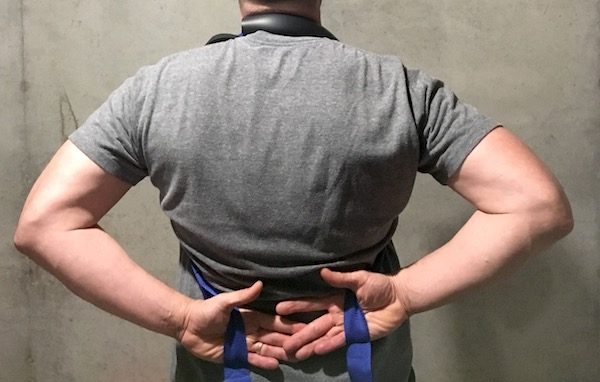 Stand Corrected Perfect Posture Stretching Device
From Bob's review: The StandCorrected was designed Dr. Tom Carpenter, a certified trainer, chiropractor, and corrective exercise specialist. By elongating shortened and tight muscles in the upper body, the claim is that the device will correct posture issues and pain associated with hunching over our electronic devices all day. They even claim that the StandCorrected can reverse damage from years of poor posture is used regularly over time.
Price: $20-$25
Read our review: Stand Corrected Perfect Posture Stretching Device review
Where you can buy one: Stand Corrected, Amazon

Kettle Gryps
A Kettle Gryp is an adapter made of light weight ABS plastic that snaps around an ordinary dumbbell o provide a handle that allows the dumbbell to mimic a kettle bell.
Price: $34.95
Read our news post: Turn your free weights into kettle bells with Kettle Gryps
Where you can buy one: Kettle Gryp, Amazon