We use affiliate links. If you buy something through the links on this page, we may earn a commission at no cost to you. Learn more.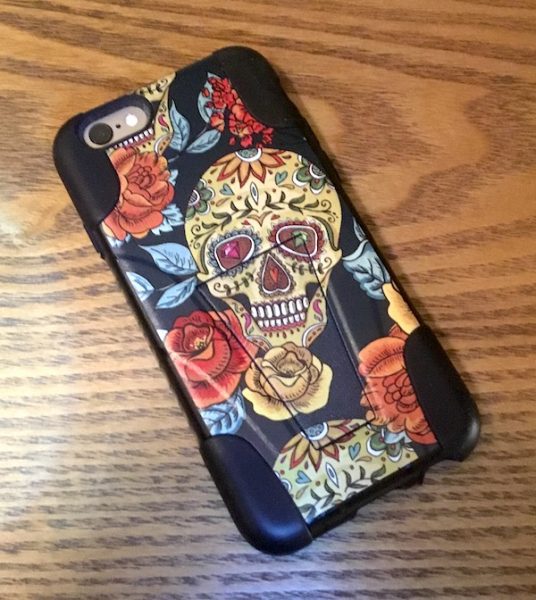 Does a phone case have to be expensive to be good? Miniturtle makes inexpensive, full-featured phone cases that also allow you to add some sharp-looking graphics (or bring your own) to match your style. I've got one of their iPhone cases in my hands for a close-up review. Let's see how good it is!
The Shopping Experience
A visit to the Miniturtle web site presents a dizzying variety of options, with thousands of combinations to choose from. I counted a dozen different available case styles for just about every phone model you could think of. You can then choose from hundreds of images to customize the backplate, or upload your own. Fortunately, you can filter your choices by phone model. After some browsing through the 80+ options, I settled on the iPhone 6 Strike Impact Double Layered Kickstand Case in the Orange Flower Skull pattern for the Halloween season.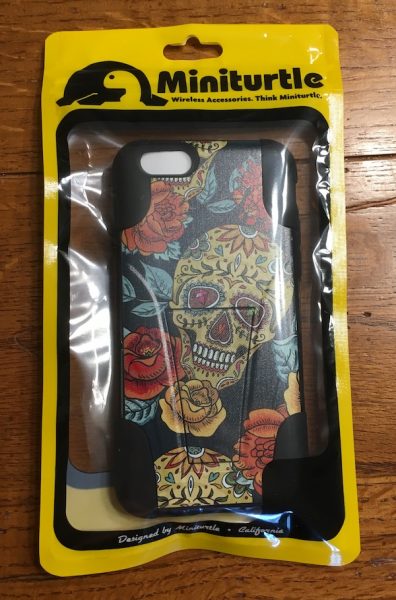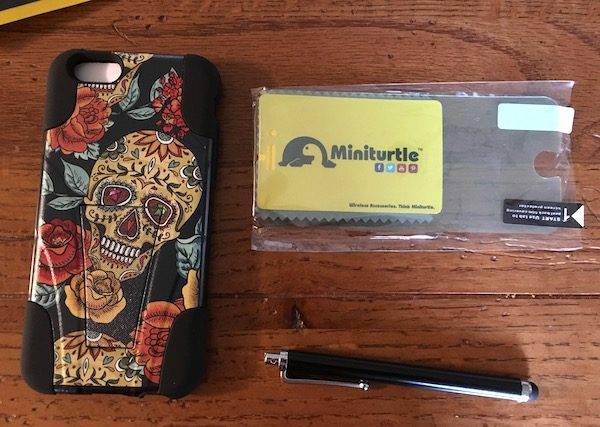 The case arrives with an adhesive screen protector, a microfiber cleaning cloth, and a basic stylus. It's a pleasant surprise for an item that retails for $9.99, and makes for a nice little package.
Design and Construction
The Miniturtle iPhone 6 Strike Impact Double Layered Kickstand Case is a two-part system. The outer casing is made from a polycarbonate to resist impact, with a silicone gel inner casing to absorb shocks. The external shell is cut to allow for extra silicone padding on the corners. There's also a "kickstand" built into the outer shell which includes a plastic crossbar that slides out on rails to keep the stand in place when opened. The kickstand snaps securely in place when not in use.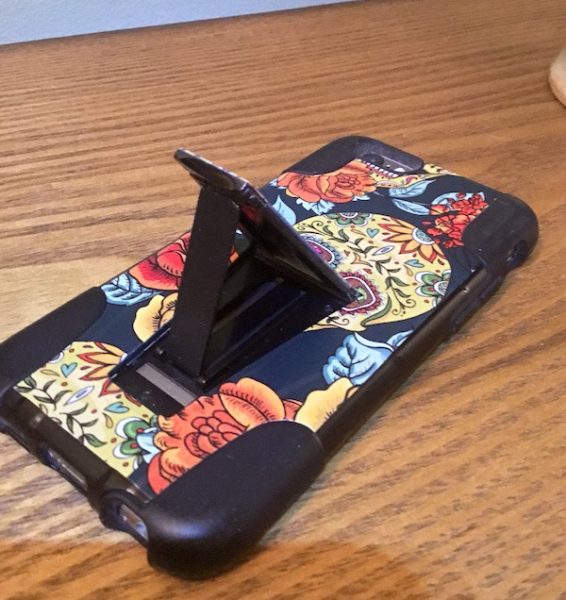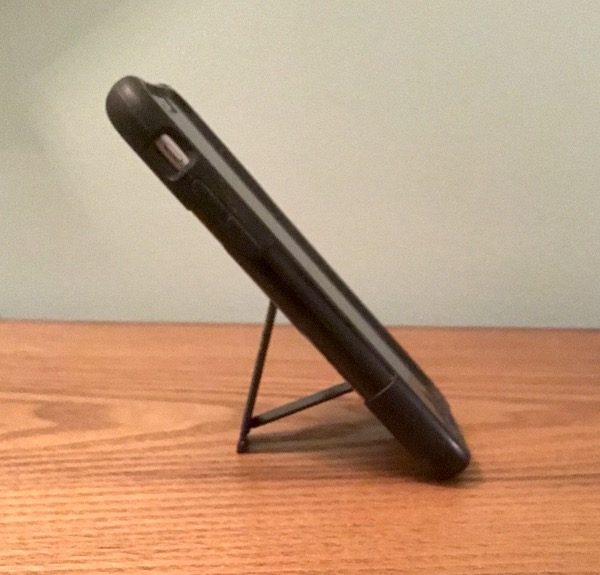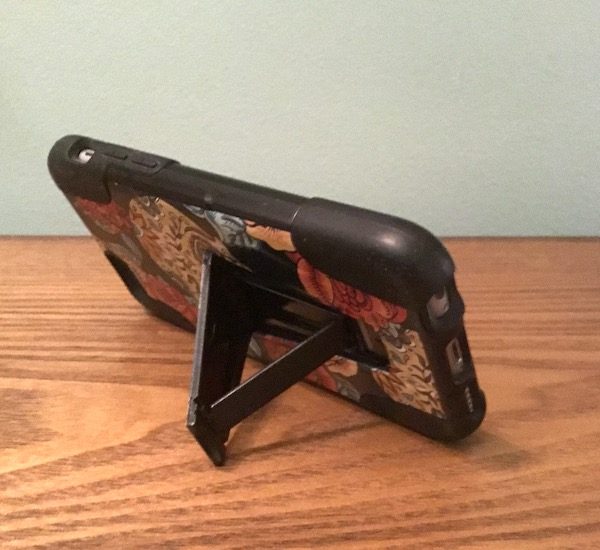 Some cheaper phone cases just aren't cut right, and you end up wrestling with the case to gain access to all of your ports and controls. I'm happy to report that Miniturtle gets everything right here. The silicone pads for the volume and right-hand control buttons are perfectly placed. Ports for the mute rocker, audio jack, power port, and speaker are cut with generous spacing so that they don't interfere with operation. It's all good.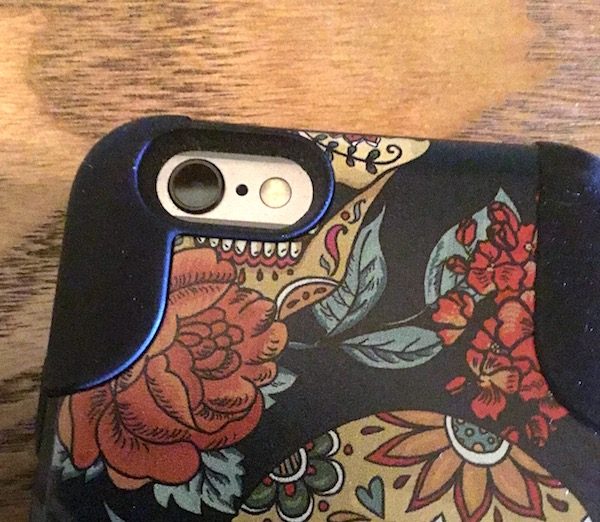 The customized graphic is printed with bold colors, and adds a bit of style to the case. It runs across the full back of the outer casing including the kickstand tab. It looks to me like it's either imprinted in the plastic or coated with an additional protective layer because I'm having a hard time putting a scratch on it. It's a nice finishing touch.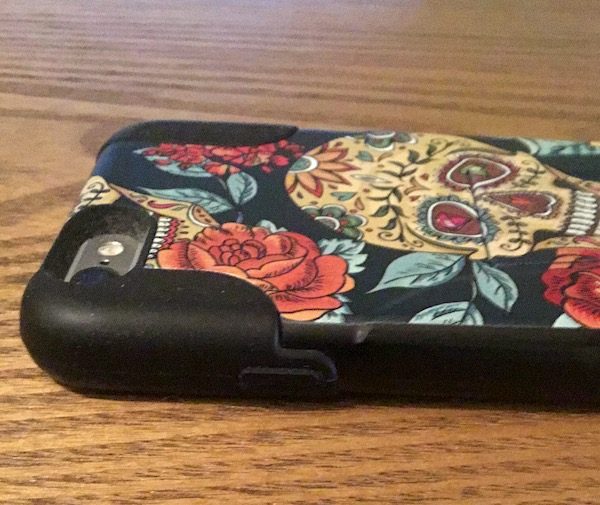 Overall the Miniturtle Phone Case is a surprisingly nice build. It's a tight & precise fit, with no gaps or waggle when assembled. And for a $10 case, it looks really good.
In Use
When it comes to basic phone cases, you really have two types: those that protect your device from minor scratches and bumps, and those that can take a serious impact. I'd put the Miniturtle Strike Impact Double Layered Kickstand Case in the latter category.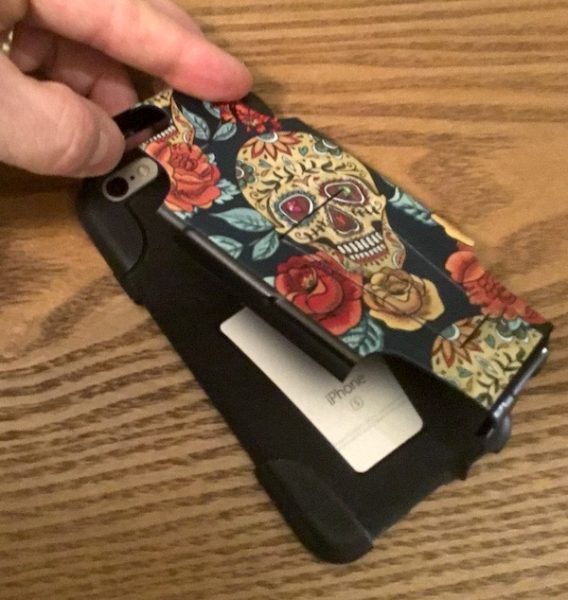 The last case I tested fell apart after a few months of routine use and occasional drops or bumps. With the reinforced silicone on all the corners wrapped by the polycarbonate shell, this case feels ready to take some punishment. I also like the additional shock resistance that the case provides. It does add some additional bulk to your phone, but the confidence that you won't crash your device with an accidental drop on the sidewalk is worth it.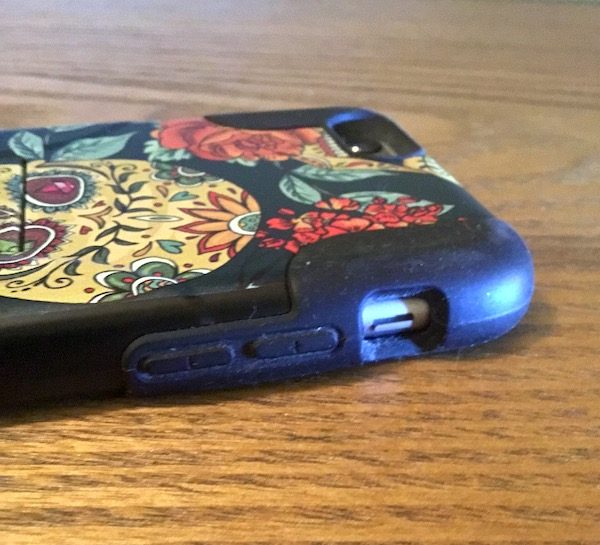 The Miniturtle Phone case also works great in normal operation. I mentioned the easy access to the controls and ports above. It also feels great in your hand, with nice grip provided by the extra silicone. The kickstand that works in both vertical and horizontal orientation is a nice bonus.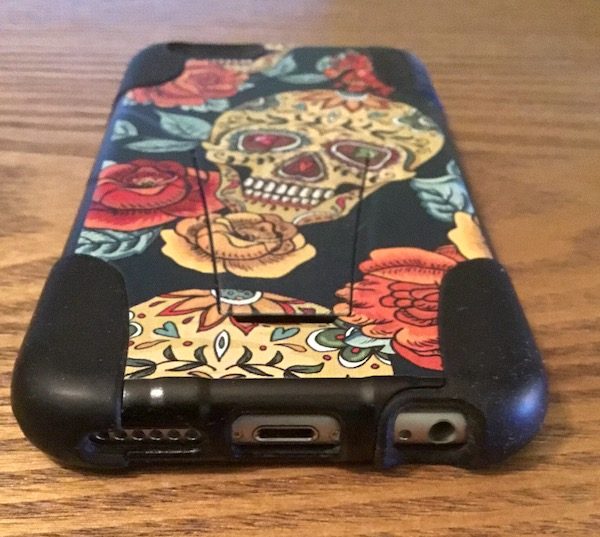 There are only two areas that I would call out as potential problems. The kickstand assembly appears to be a bit fragile, and I could See that plastic crossbar as a potential fail point. The second issue is just a nitpick for me about silicone cases: they are a magnet for dust and lint. It does clean up well, however. At this price point, neither of these are deal breakers for me.
Conclusion
Overall, I think the Miniturtle Phone Case is a bargain. My case was just $9.99, and I couldn't find a case on the site that was more than $15. You could buy one for every holiday at that price. It's an excellent build that offers comparable (or better) protection than more expensive cases I have bought in the past. Check them out at Miniturtle's web site.
Source: The sample for this review was provided by Miniturtle. For more information, visit their site.
Product Information
Price:
$9.99
Manufacturer:
Miniturtle
Pros:

Great quality at a bargain price
Good impact protection
Hundreds of bright, colorful graphics to choose from... or bring your own

Cons:

Kickstand may not hold up to heavy abuse
Silicone gel pad picks up lint and dust