We use affiliate links. If you buy something through the links on this page, we may earn a commission at no cost to you. Learn more.
On thursday at Madison Square Garden in New York City, G-SHOCK celebrated their 35th anniversary. But it's not just 35 years that they were celebrating – they also celebrated the fact that they have now sold 100 million G-SHOCK watches worldwide. That's a hell of a lot of rugged watches on people's wrists!
Speaking of rugged watches, the company announced that they are vehemently working on their next big thing – a watch made out of sapphire crystal. They claim that like their other watches, this one will be just as rugged. Take that Apple! We can't wait to see this sapphire crystal watch once it materializes. 
I spoke to Mr. Yuichi Masuda, Senior Executive Managing Officer, Senior General Manager of Timepiece Product Division for Casio Computer Co. who has been working with the company since 1978. Mr. Masuda told me that G-SHOCK will continue to make incredibly rugged watches, and that their goal is for G-SHOCK to become the world standard for durable watches.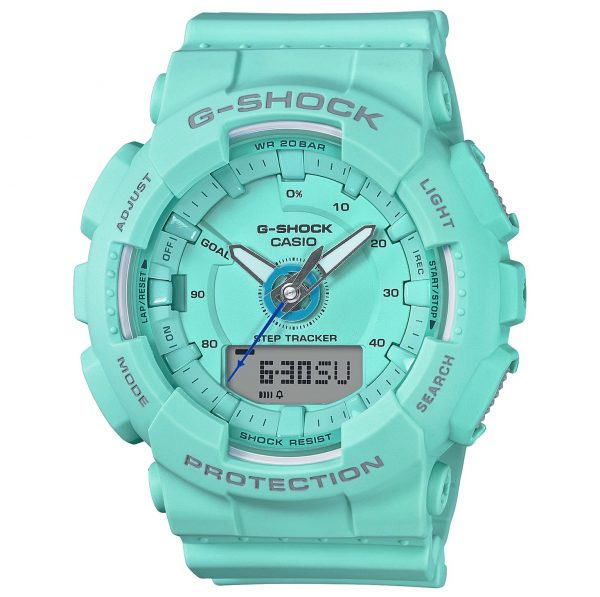 Of course the company had a slew of new G-SHOCK models to show off. Amongst the new line up is a new S Series 130 collection for women. This new series are actually the first G-Shock watches to include a step counter.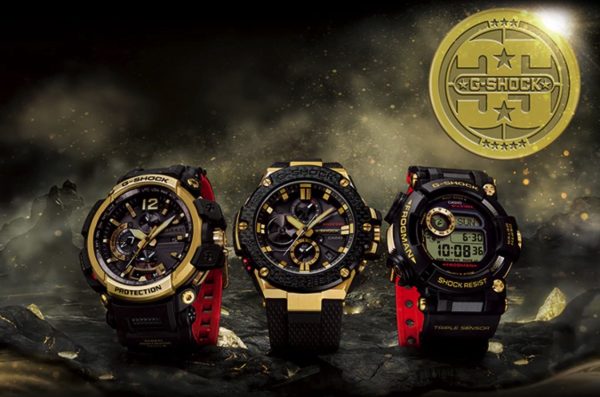 Casio also announced the Gold Tornado 35th Anniversary G-Shock Collection which resulted in wild outcries of ooh and ahh from the audience. The Gold Tornado collection features three class G-SHOCK models reinvented with gold accents. The collection includes the Master of G GRAVITYMASTER, G-STEEL and FROGMAN timepieces. All three of the watches boast a signature stamp on the watch face which reads "SINCE 1983", and they all pack in non-reflective sapphire glass.
You can read more about Casio's G-Shock watches at casio.com and if you want to buy one, check out the selection on Amazon.