We use affiliate links. If you buy something through the links on this page, we may earn a commission at no cost to you. Learn more.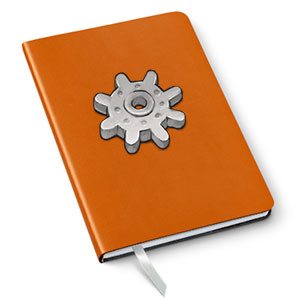 If you've been following along at home, you know that I recently had a 3-month fling with an iPhone 7 Plus but just switched back to Android a few days ago. I'm currently using an original Pixel XL but ordered the new Pixel 2 XL last week after it was announced by Google. And now I'm switching again, this time it's my wireless carrier and I'm switching from Verizon to T-Mobile.
I'm feeling of Deja Vu because seven years ago I switched from the iPhone to Android AND from AT&T to Verizon. My seven year run with Verizon has been pretty good until the last year or so when the signal coverage at my home has gotten worse. This hasn't been a huge deal until recently when we disconnected our landline phones to solely rely on our cell phones. As long as we remain upstairs, making and receiving calls is fine, but if we receive calls while in the basement, we have issues with dropped calls.
I'm on a grandfathered plan with Verizon which is only 6GB of data shared between two lines. I know, how do I survive which such a small data bucket? I've just lived with it because the 2 lines are only costing me $88 a month and it really hasn't been a problem until recently. For the last couple of years, I've been able to connect to the WiFi at my day job. But now they require that we load a special app that can track what's on our phones and wipe them at their discretion. Ummmm… no, thank you.
Another reason for the switch is that I regularly have to turn down offers to review phones that aren't compatible with my Verizon SIM because they are GSM phones.
And last but not least, T-Mobile has a deal right now you are a new or existing customer and bring a Pixel 2 to their network, they will give you a $325 gift card! That's tough to turn down.
So last year I got a T-Mobile account to test the signal quality between my house in the woods and the "big" city of Columbus Indiana and found a 5-mile stretch where I'd consistently get the dreaded no signal message.
I tested again in May of this year with Mint SIM who use T-Mobile towers for their service and I experienced the same no signal area.
In anticipation of potentially switching to T-Mobile, I ordered a new Mint SIM to see if there had been any updates in their coverage in the last 5 months. I tested that this past weekend and unfortunately, the no signal hole still exists.
Long story short, even though there's a small gap in signal coverage that I'll drive through twice a day, I'm making the leap and switching. We'll be paying about $20 more per month, but we'll have "unlimited" data, Netflix, faster speeds, and better connectivity at my house. How do I know that? I've been using T-Mobile for my home internet for several months, so I already know that it's going to work great there.
iPhone to Android. Verizon to T-Mobile. What's next? Would you believe that I'm seriously considering switching from Mac to Windows now?!