We use affiliate links. If you buy something through the links on this page, we may earn a commission at no cost to you. Learn more.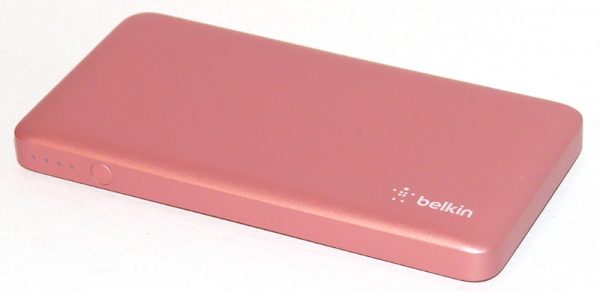 When it comes to day trips and travel days, I've been using the same portable battery pack for years to keep my phone topped off. During that time, battery packs have become not only smaller but pack more power into that smaller unit. Belkin offered their Pocket Power 5,000mAh portable charger to review and I thought, "Why not?" I just couldn't say no to the portability and the lovely pink color.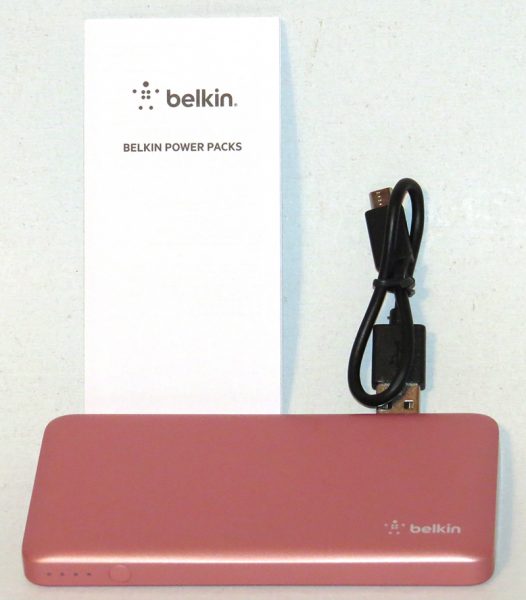 In the package you'll find the Pocket Power 5k power bank, instruction manual, and a 6 inch Micro-USB cable.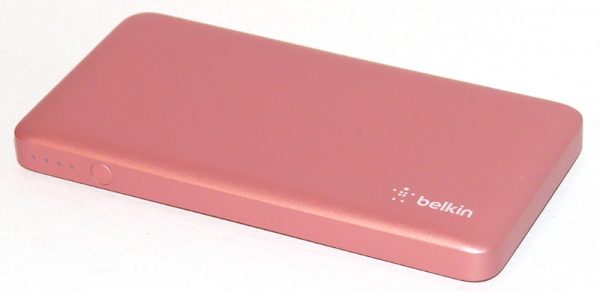 I was happy that they offered a rose gold colored pack, since it made it easy to find when tossed into a backpack. The color was really nice, and despite being thrown in my purse, backpack, and car, the outer casing held up very well. The pack is thin enough to fit inside even my smallest purse, which was nice. My previous pack was too thick to do so.

The side of the battery pack is where the charging indicator lights are, as well as the button to start and stop charging. Sometimes it would automatically start charging my phone when I plugged it in, while other times I had to press this button.

On the bottom side you'll find the USB port for charging your devices and the Micro-USB port for charging the battery pack. Charging the pack from empty took a few hours to do. I just left it to charge overnight for the most part.
At 5000 mAh, this pack should have enough juice to charge your phone about 1.5 times, which is better than the previous one I was using.
I was very happy with how fast this little battery pack charged up my phone. The ultimate test was when I forgot to plug in my phone overnight right before a weekend trip. I got to the airport, pulled up my boarding pass, and realized I was very low on battery. I plugged in my phone and in an hour I was up to almost 90%. What a lifesaver! I also used it to keep my phone topped off, and it had plenty of juice to do everything I requested of it that day. I charged it up that night and it lasted the entire weekend.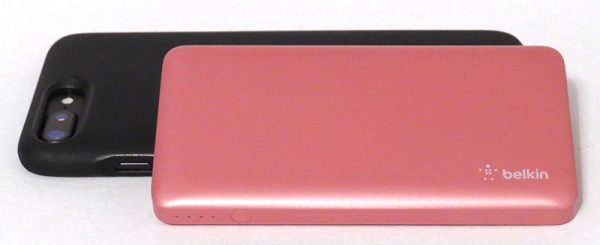 Overall, I am very happy with the Pocket Power 5K power bank. It has enough juice to charge my iPhone 7 Plus and
then some, and not only that, it charges very quickly. The pack itself fits well in my hand, purse, or backpack, and seems sturdy enough to hold up to daily use. I would definitely recommend the Belkin Pocket Power 5K as it will be my go to pack for travel from now on.
Source: The sample for this review was provided by Belkin. Please visit their website for more information and Amazon to order one.