We use affiliate links. If you buy something through the links on this page, we may earn a commission at no cost to you. Learn more.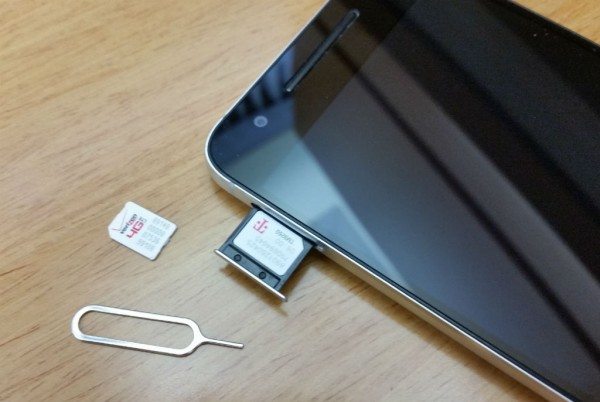 Back in 2014, Dave Rees wrote about his positive experience when he switched to T-Mobile. He would regularly suggest that I also try T-Mobile's Test Drive kit, which at that time provided an iPhone and a SIM card on loan for a week's worth of testing. In May of last year, I finally ordered my own Test Drive kit but was disappointed with the results, which I wrote about in three consecutive gadget diary posts. Long story short, my coverage was good at home and at my day job, but on my drive to and from work there was a 5 mile stretch with no signal at all. I returned the Test Drive kit and remained with Verizon. Fast forward seven months… Dave started prodding me to try again to see if coverage had improved.
DON'T MISS: Nexus 6P smartphone review
After the first try, I wasn't that interested in switching again until Jeanne started taking an interest in using Spotify and Pandora. I use both streaming services on my commute to and from work, as well as at my desk during the day. Once Jeanne started using them too, I began noticing how quickly our 6GB of shared data was dwindling each month. When Dave began suggesting that I try another Test Drive, I remembered that T-Mobile gives users free streaming and the light bulb went off in my head. I headed over to the T-Mobile site to order the Test Drive kit only to find out that they didn't offer it any longer. So I called them to see if I could sweet talk them into sending me one that way. No luck there either. It was suggested that I get a pre-paid phone at a local T-Mobile store or kiosk. My town doesn't have a T-Mobile store, but I found that my local Walmart had a kiosk so I headed over to see if I could buy a cheap phone with a SIM. Guess what? I struck out again. I figured it wasn't worth the hassle so I gave up.
After Thanksgiving, when all of the Black Friday deals were in full swing, Dave sent me a link to a pre-paid T-Mobile pay as you go SIM card for only $0.1. The SIM would work fine with my new unlocked Nexus 6P, so I jumped on the deal. At least I tried to jump on it. Using the coupon code on T-Mobile's site continued to fail day after day, so I ended up calling customer service to buy one. I successfully ordered one, but the customer service rep told me that when I received the SIM card that I would have to register the SIM and buy a month of service in order to actually use/try it. I don't remember the exact details but it was going to cost me $40 or more to do the coverage test. This would be an expensive test.
When the SIM arrived, I decided to go ahead and put it in my Nexus 6P to see what would happen and I was excited find out that even though I was obviously unable to make calls, that the phone still showed the signal strength. I then downloaded an app called Network Signal Info Pro ($2.29) to give me a better idea of the signal strength instead of just relying on signal indicator at the top of my phone's status bar.
The Network Signal Info Pro app provides a lot of good info about the signal strength, tower locations, etc. For the coverage test, Jeanne and I got in the car and went for a drive. She drove and I sat in the passenger side with my 6P and the Network Signal Info Pro app running. We drove the same route that I take each day and unfortunately the same 5 mile stretch had no signal at all. I took screenshots to document the results, but I mistakenly deleted them later. We also drove some other roads that we normally travel and found other areas with no coverage. FYI: these same areas were all well covered by Verizon's coverage blanket.
In the end, I was bummed about T-mobile's coverage in my area, but I'm glad that I found the Network Signal Info Pro app because I'll know I'll use it again for future tests.