We use affiliate links. If you buy something through the links on this page, we may earn a commission at no cost to you. Learn more.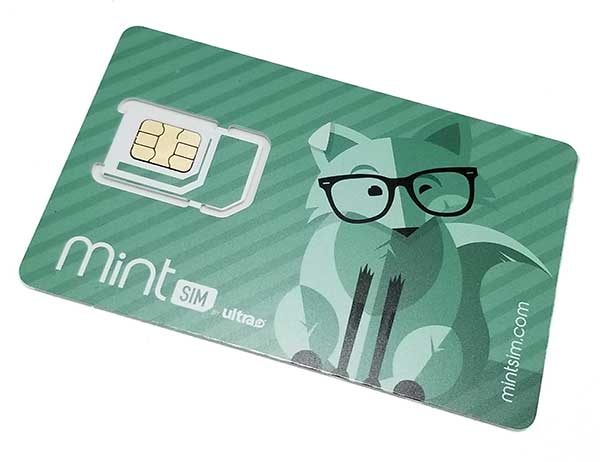 Chances are very high that you own a smartphone if you're reading this post. Chances are also high that your smartphone has a Verizon, T-Mobile, AT&T, or Sprint SIM card in it. Those four carriers may be the most popular, but are they the most economical? If saving money is a big concern for you, I have been testing an alternative to the big four called Mint SIM. Let's take a look.

What is it?
Mint SIM is a no contract cellular company that uses the 4G LTE T-Mobile network to provide service.
With Mint SIM, you can pay 1, 3, 6, or even 12 months at a time for big savings.
Activation
To start using the Mint SIM you have to activate it by going to the Mint site.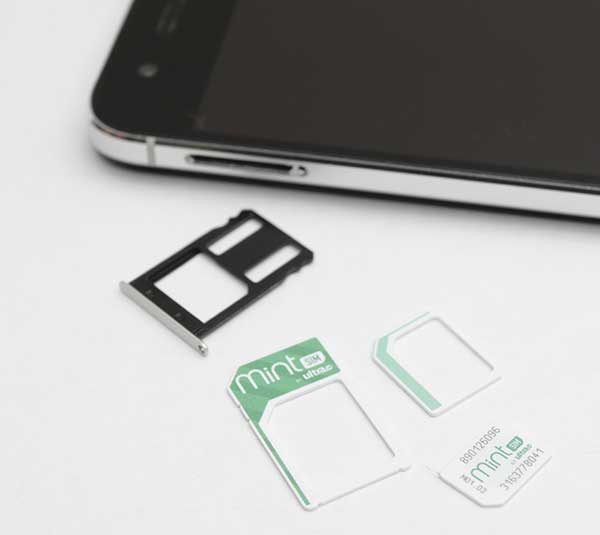 Then you have to install the SIM in your existing phone if it is GSM-compatible, uses a SIM card, and isn't locked.  You can also buy a phone directly from Mint. For this review, I used a Nexus 6P.
The Mint SIM card looks like the same SIM card you have in your phone right now. Depending on your phone, the SIM can be customized down to as small as the nano-sized, micro-sized, or the standard sized SIM that you see above.
The final step requires that you go into your phone's settings to add the APN (Access Point Name) info so that you can use the data part of the Mint SIM plan.
This is something you normally don't need to do with the other carriers, but it's not difficult and only takes a minute.
If you plan to port your existing phone number to Mint, you have that option as well. I didn't do that, so I had a brand new number while using the SIM card in my phone.
Does it work?
If you live, work, or travel in an area with T-Mobile coverage then Mint SIM will work great because that's the network that Mint uses.
The T-Mobile blanket in my area has a few holes in it compared to the "other guys" blankets, but it still worked just fine in the areas where I tested it with my Nexus 6p.
I didn't have any issues making / receiving calls, accessing my voicemail, sending text messages, dancing the net with my usual browser, and even using the phone as a hotspot. Everything that I can do with other carriers, I could do with Mint.
Pricing Plans
Mint's pricing plans are very affordable especially if you can get by with a 2GB plan which is less than $12 a month when you pay for 3 months at a time.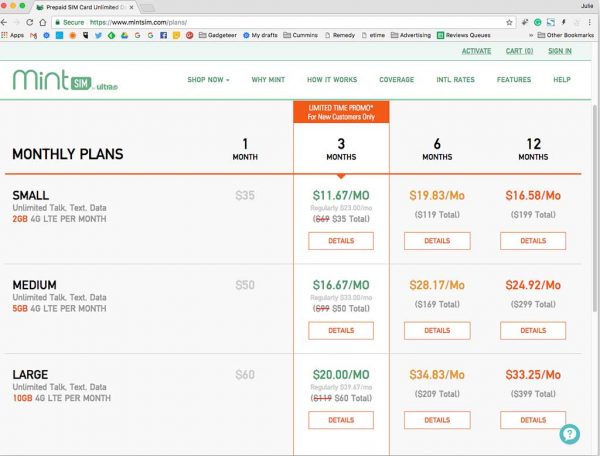 What happens when you go over your monthly 4G LTE data allotment? Mint doesn't cut you off, the speed just goes down to 2G which should be fast enough to still do basic things like check emails and chat. It may even be fast enough to use Google Maps, but I haven't tested it.
Note that Mint SIM does not offer any type of family or group plans, so each plan must be purchased individually.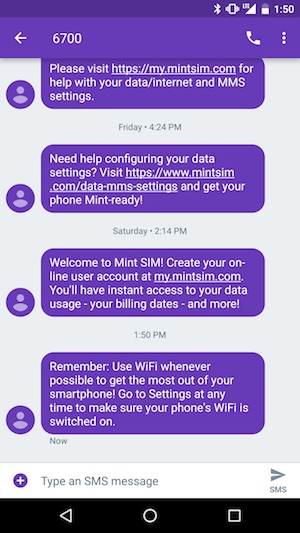 I only ran into one small annoyance and that's all the text messages that Mint sends when you first start using their service.
Final thoughts
If you're on a budget, definitely check into Mint SIM. As long as your area has good T-Mobile coverage, they are a viable alternative to Verizon, T-Mobile, Sprint, and AT&T.
Update 10/24/17
The free Mint SIM that was given to me to review expired months ago, but I recently had a need to test the T-Mobile coverage in my area. Instead of signing up with TMO to get one of their SIMs, I decided to sign up with Mint which is much easier and cheaper. I went online, filled out the info and within a couple of days I received a new SIM in the mail. Just like when I reviewed the first SIM, setup was simple and quick. I still recommend this cell service for ease and pricing.
Source: The sample for this review was provided by Mint SIM. Please visit their site for more info.
Product Information
Price:
Depends on plan
Manufacturer:
Mint SIM
Pros:

Cheap plans
Easy to setup
No contracts, cheaper the more months you buy at once

Cons:

Depends on T-Mobile coverage area