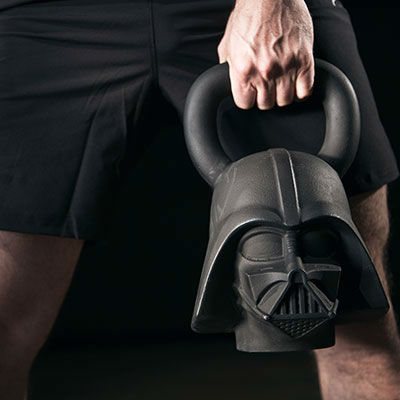 Just when you thought there couldn't possibly be one more thing that could be made into a Star Wars character, comes Star Wars kettlebells from ONNIT. Now you can use the power of the dark side for something good – building up your muscles!
ONNIT offers three Star Wars kettlebells made of cast iron. There are three in the set that includes Boba Fett which weighs 50lbs, a Stormtrooper which weighs 60lbs, and Darth Vader comes in at 70lbs.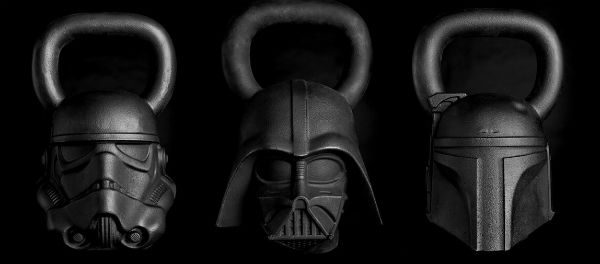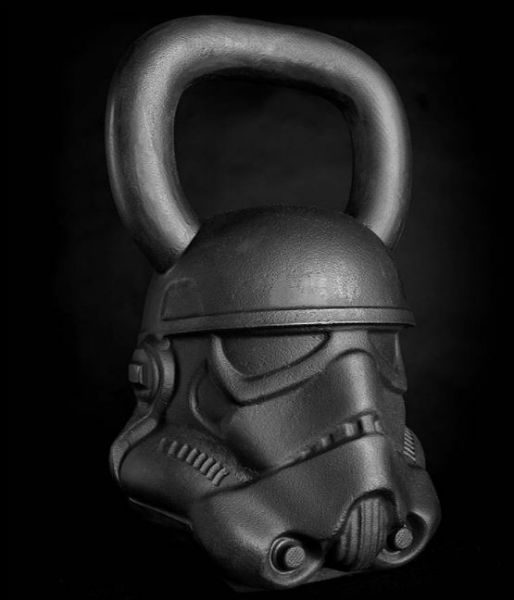 ONNIT's Star Wars kettlebells are priced at $149.95, $179.95, and $199.95 from lowest to highest weight. At that price, you better really love Star Wars! Head over to ONNIT.com to pre-order one or all three. Check out their other crazy kettlebells on Amazon.
Some of our links in posts like this one are affiliate links, which means that we may receive a small commission on purchases at no cost to you.